10 Reasons the Nihola 4.0 Is The Minivan of Cargo Bikes
---
Posted on 01 February 2022
10 REASONS THE NIHOLA 4.0
IS THE MINIVAN OF
CARGO BICYCLES
Nihola is rather famous in Denmark for taking the heavy wood-and-steel Dutch cargo tricycle and improving it with a lighter bike weight and better steering. But for years, Nihola only made a bike for two kids - the popular Nihola Family model. That all changed when the Nihola 4.0 arrived on the scene. It has the same lightweight design as the Family but a longer front chassis to carry up to four kids! Read on to find out why we love the Nihola 4.0 so much.
KEEPING A WATCHFUL EYE - One of the most beautiful things about seeing people use their Nihola 4.0 is observing how parents can talk to their kids and enjoy the ride together. Your commute becomes a time to discuss your days, the weather, that cute dog you see on the sidewalk!
2. NOT JUST STORAGE, BUT SAFETY TOO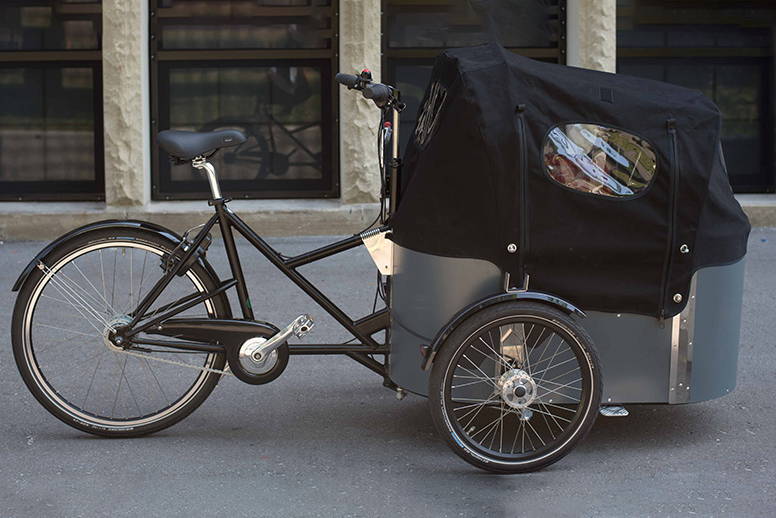 SAFETY FIRST - We're seeing a lot of newer and inexperienced cargo brands make cargo bikes with lots of storage in the box, but no box safety. The Nihola 4.0 takes safety seriously with a tough steel frame surrounding your kids and high-impact Lexan plastic (the same clear plastic used for hockey rink boards) to ensure safety in busy traffic.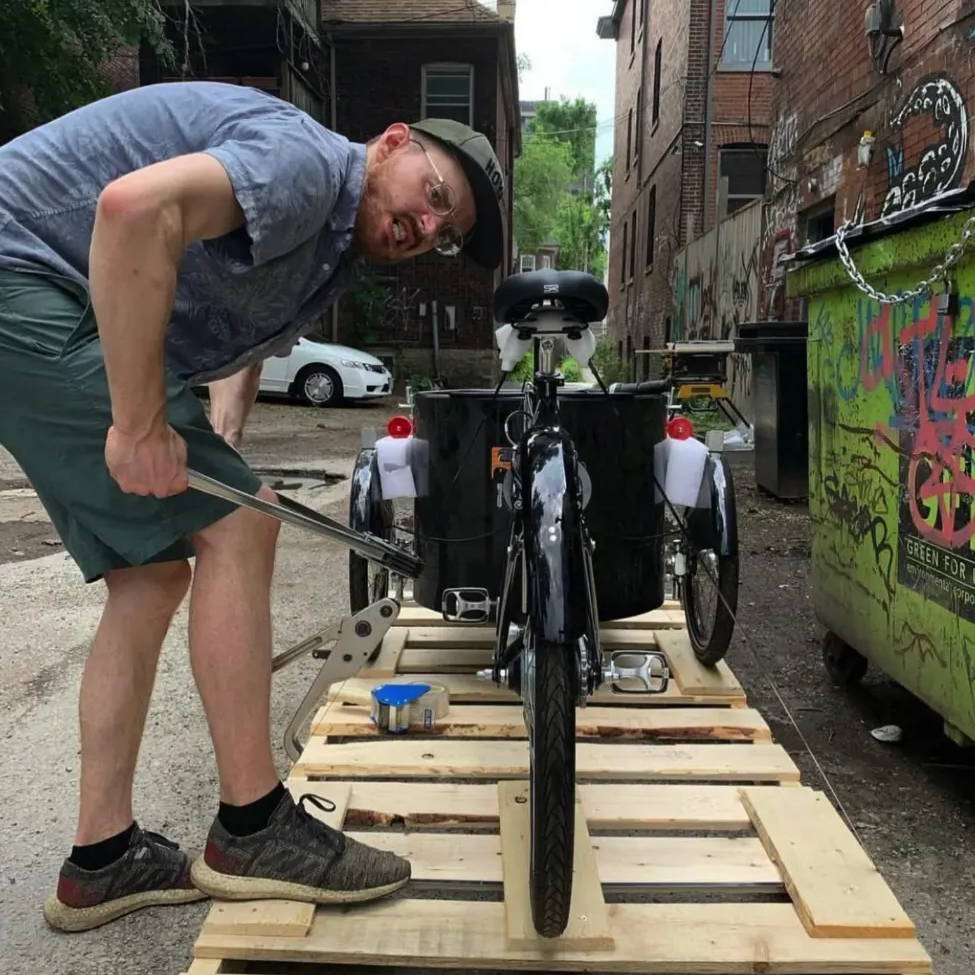 GROUNDED STABILITY - Nihola was designed back in Copenhagen when city bike lanes were a lot like they are in North America today - a severely underdeveloped afterthought. This lack of infrastructure became part of the Nihola design process: how do you build a cargo bike that feels really safe on streets that don't always have bike lanes? The answer is to increase stability, and nothing is more stable than a trike. Unlike two-wheeled cargo bikes, a Nihola has pretty much zero learning curve and feels grounded from the first pedal-stroke.
INDEPENDENT STEERING - The one problem with trikes, however, is that most cargo bikes have the wheels bolted to the box and it's the entire box that steers. That means most cargo trikes are stable, but have very poor reaction time because you need to shift the heavy box with your upper body weight. The Nihola uses independent steering - just like a car! - so just the wheels steer, meaning you can guide your precious cargo nimbly and safely every day.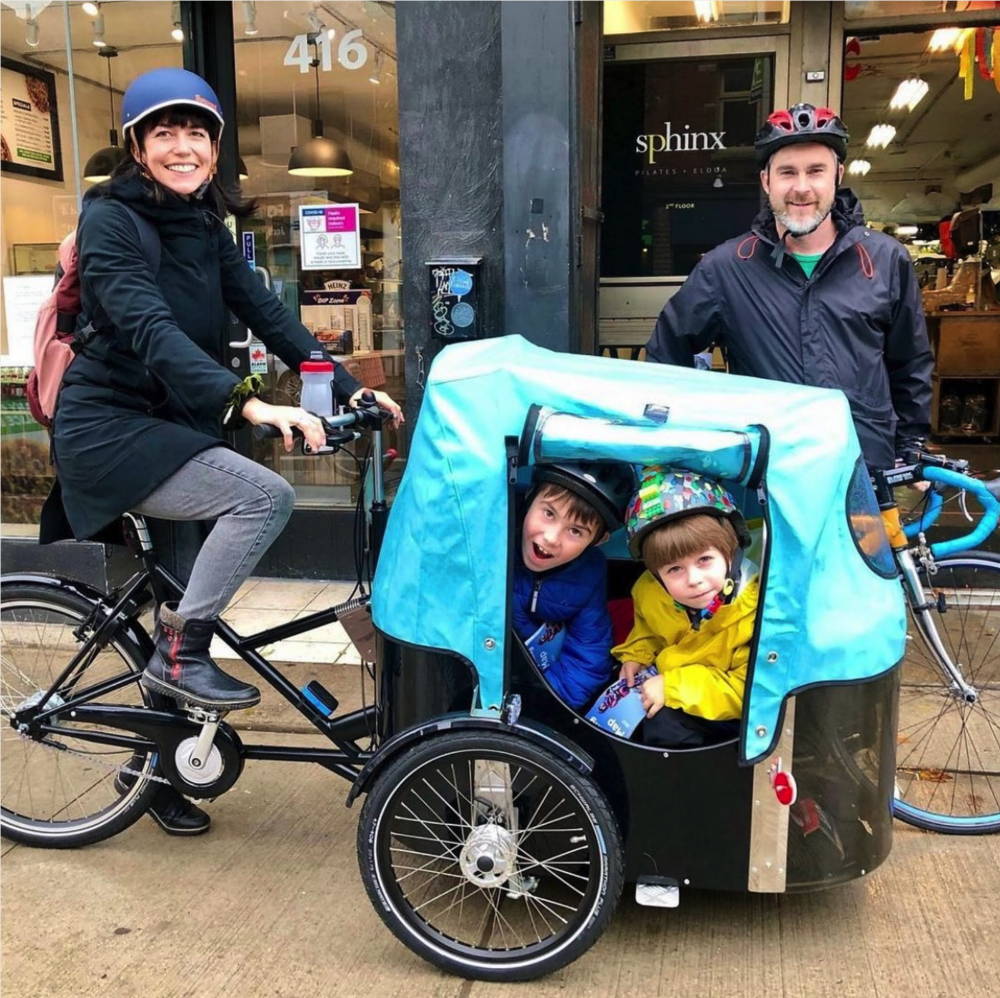 HAUL IT ALL - The Nihola 4.0 comes with tons of room! The inside of the box comes with two comfy padded benches, two Y-belts for smaller kids, and two seatbelts for bigger kids. You can also buy extra Y-belts if you need one. Have a baby? Nihola makes a great baby seat made of impact resistant EPP foam that reclines your baby so there is no neck compression. The rain tent keeps kids dry and removes in just under a minute for sunny days.
6. UPRIGHT SEATING POSITION
SEE AND BE SEEN - One of the weird things about most bikes sold in North America is that they force the rider to hunch way over the handlebars. We can't figure it out! If you're riding in the city, chances are good that you want to see and be seen, and that you're probably not trying to win the Tour De France - especially when riding a cargo bike! The Nihola riding position is gloriously upright, and it fits anyone between 5'0" and 6'6".
7. IT'S REALLY, REALLY LIGHT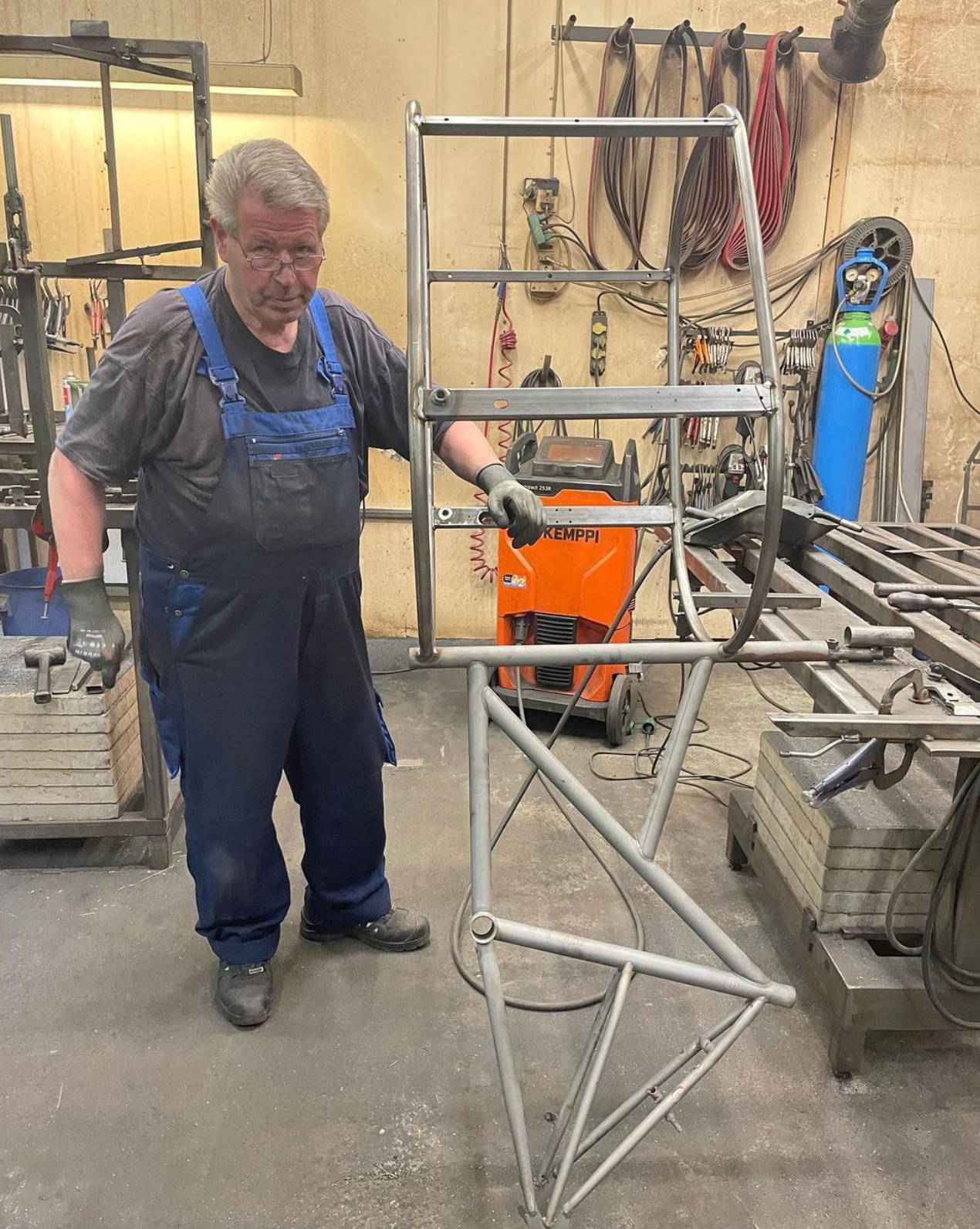 OPTIMIZED WEIGHT - Another thing we can't figure out about a lot of cargo bike brands is why they make such heavy bikes! Most three wheeled cargo bikes weigh over 130 lbs! The Nihola 4.0 is nearly half the weight of its competitors, only 90 lbs - essential if you're riding longer distances or climbing hills.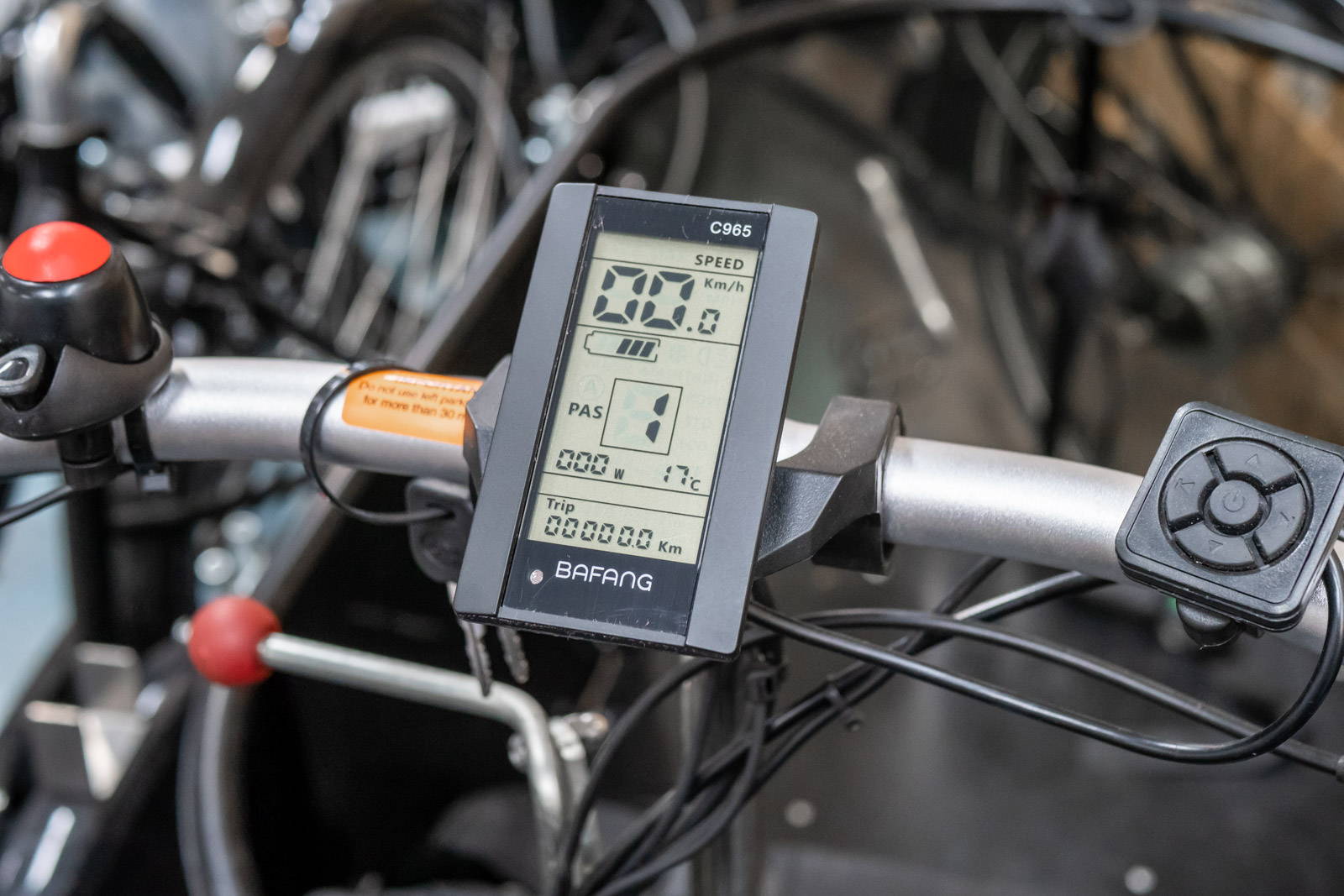 ELECTRIC AVENUE - Now, if you are riding steep inclines or going a long way (or just carrying a TON of cargo), the Nihola 4.0 comes in an electric assist version that can ride about 50-80km on a single charge and really expands the travel radius of the bike. Heading out on the weekend for a family adventure? Put your car keys on the kitchen table and take the Nihola 4.0 instead!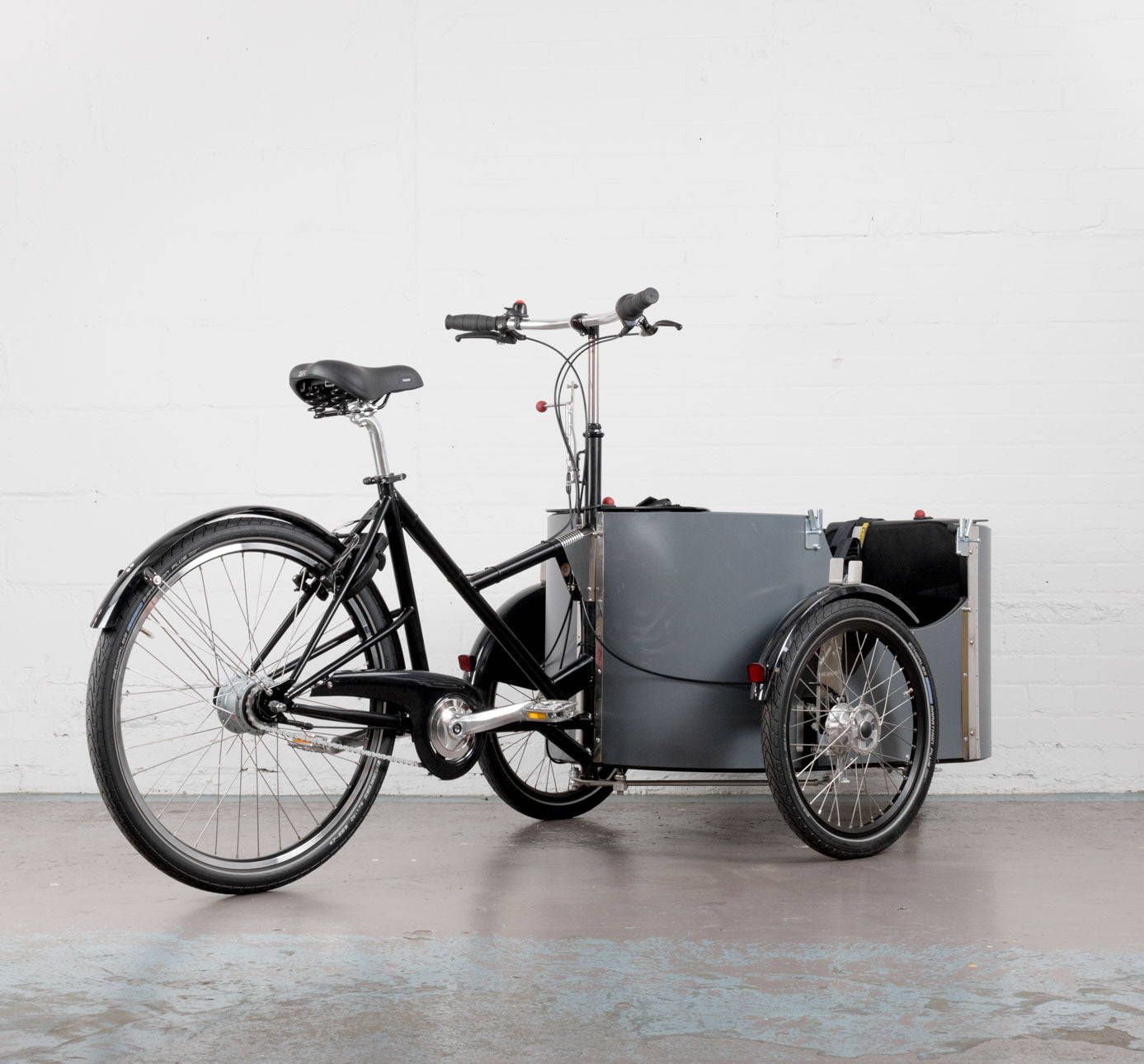 MORE RIDING, LESS REPAIRING! - We've been selling Nihola bikes in Toronto to people who store them outside all year long, and we can tell you: this is one low maintenance bike! The frame is finished with a very chip-resistant powdercoat and the gears and brakes are both sealed from the weather rather than being totally exposed (like most North American bikes that have external derailleurs). The plastic box won't show any signs of age either, unlike lower-priced wood box cargo bikes not made with marine-grade plywood. So, whether you ride year round or not, a Nihola is meant to keep repair costs low.
10. LOTS OF GREAT EXTRAS!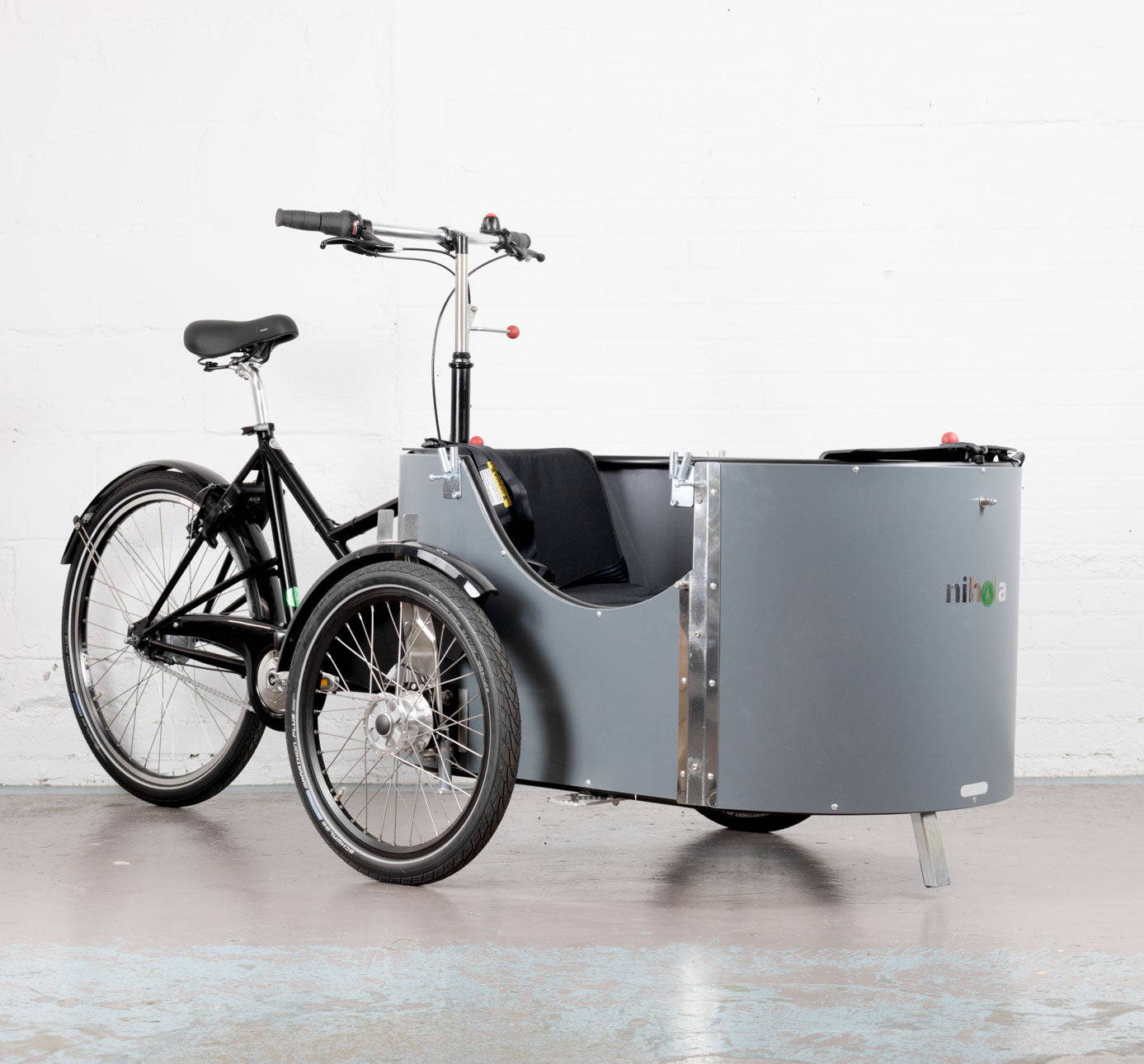 ALL THE ESSENTIALS - Look a little more carefully and you can see that the Nihola 4.0 comes with a couple of handy things. First, the tires are super puncture resistant! Second, there's a built-in lock on the rear wheel that lets you quickly lock the bike to itself while you're dropping the kids off at school or grabbing a quick coffee. Third, the Nihola comes with a chainguard! One thing we love about Denmark is how people dress up to ride their bikes. That's because the chain-guard keeps all the grease off your clothes! Dress up and ride away!