6 Reasons the Babboe Dog Cargo Bike is a Dog's Best Friend
---
Posted on 01 February 2022
HOT DOG! 6 REASONS THE BABBOE DOG IS A DOG'S BEST FRIEND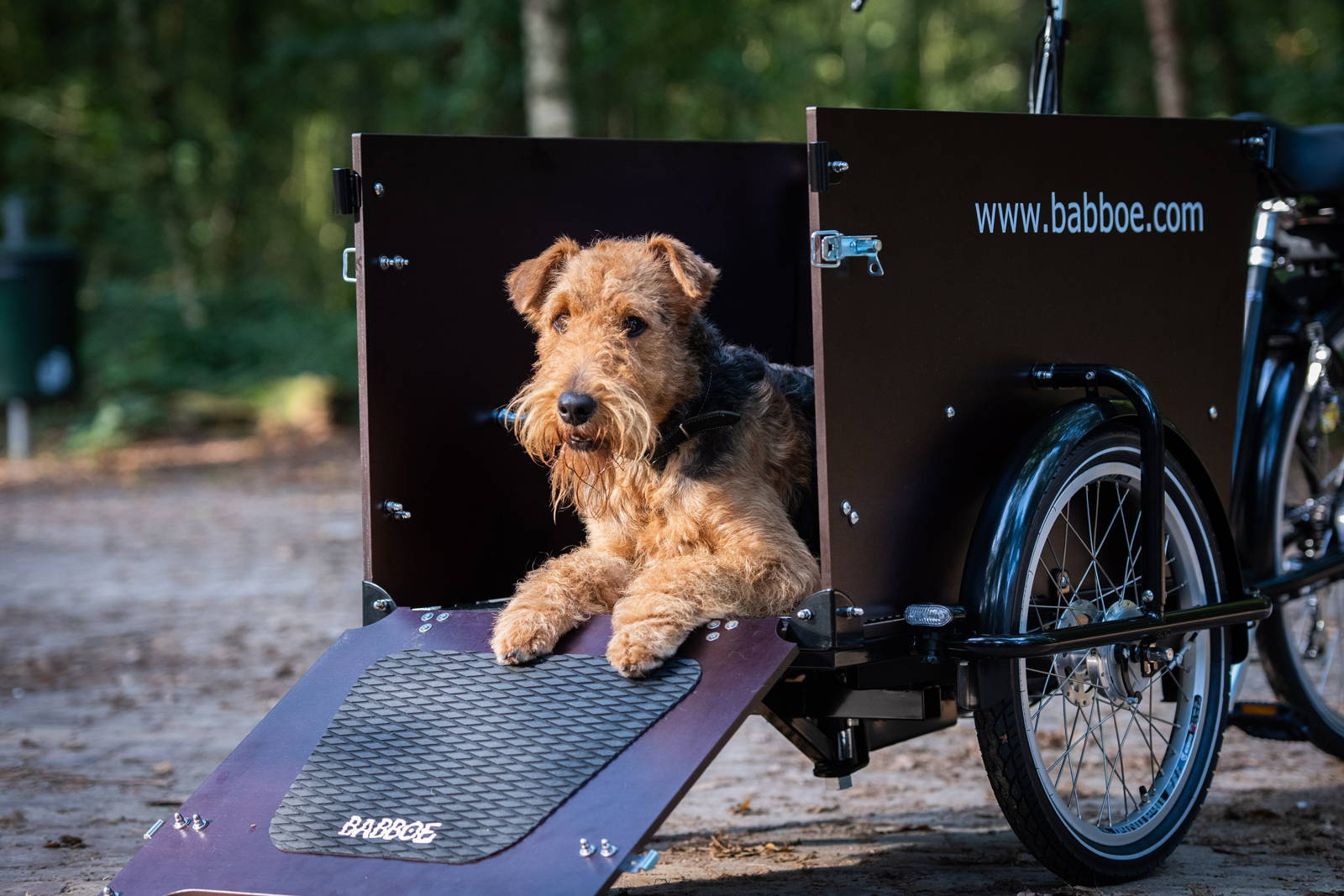 When we first started importing cargo bikes into Canada back in 2008, we were mostly thinking of families who needed to transport their kids. One of the biggest surprises along the way was how many people wanted one for their dog. And perhaps the most wonderful surprise was how many dog owners reported back that their dog just absolutely friggin' loves riding in the bike, so much so that "ride" became a word you have to spell out, like "w-a-l-k" and "t-r-e-a-t". The Babboe Dog is good fun but it takes itself seriously. That's the Dutch way. You might use it daily or weekly, but either way, the Babboe Dog has been designed for life. That means it's built to make your trips to the dog park easier, but also that it's another relationship - like the one with your dog - that will last a long, long time.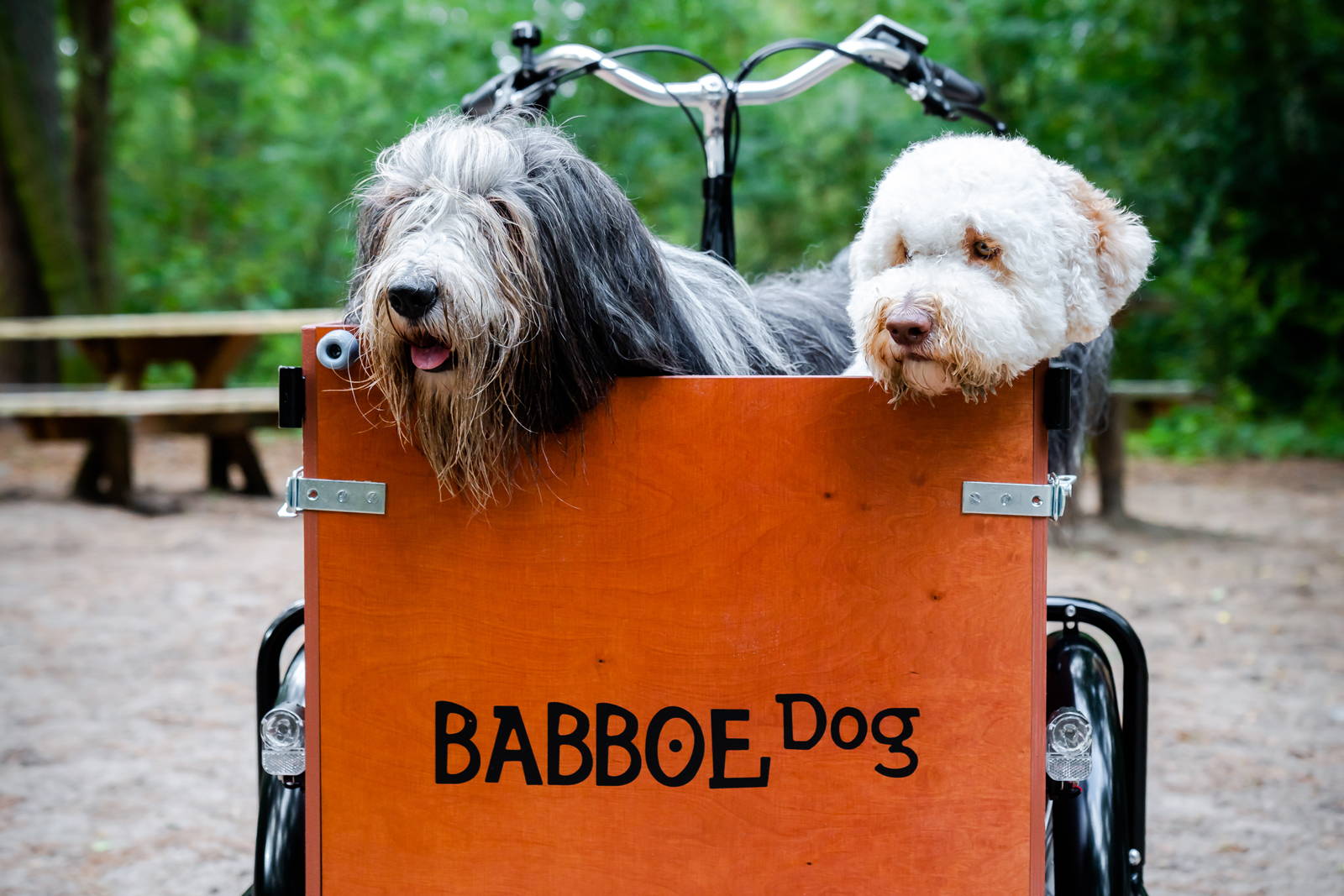 PRECIOUS CARGO - Up until now, the only way to transport a dog was in a pet basket. Rear pet baskets are great, but you're always twisting sideways to check on your dog. Plus, they only fit tiny dogs. Front pet baskets are not a great idea because all front baskets tend to significantly reduce steering control, and we don't want you or your pup to get into an accident. The Babboe Dog solves this problem! Your doggo sits up front in a cargo box that is designed for high impact resistance (in case there is an accident), and you can enjoy the sights and smells together on a bike that takes quality very, very seriously.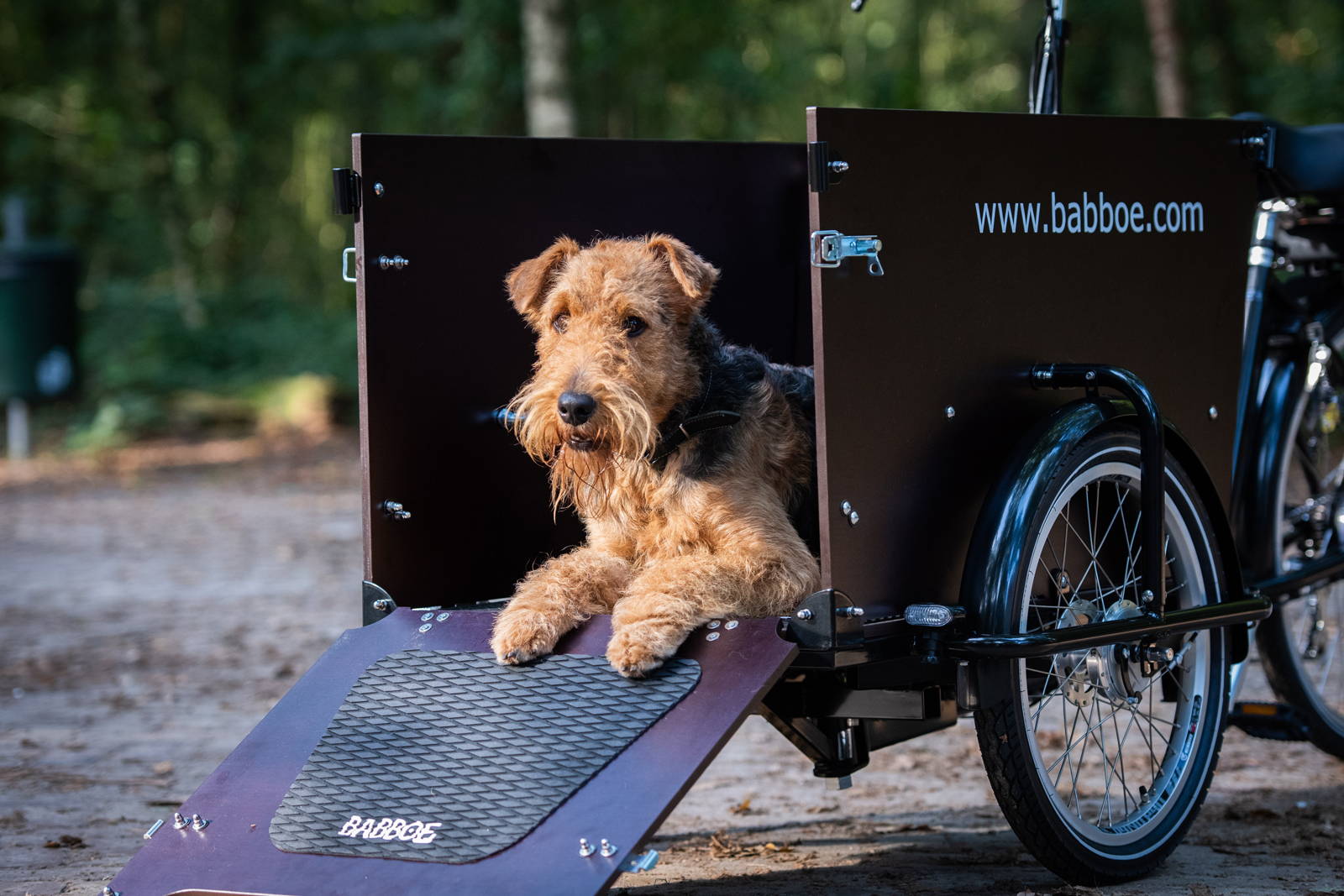 The Babboe Dog allows easy entry and exit, even for the biggest dogs out there! Simply unhinge the two secure latches on each side and the front of the box turns into a ramp. We highly recommend the Babboe Dog Floor Mat and Comfy Cushion to keep the wood floor nice and pretty. It gives Fido some comfort too!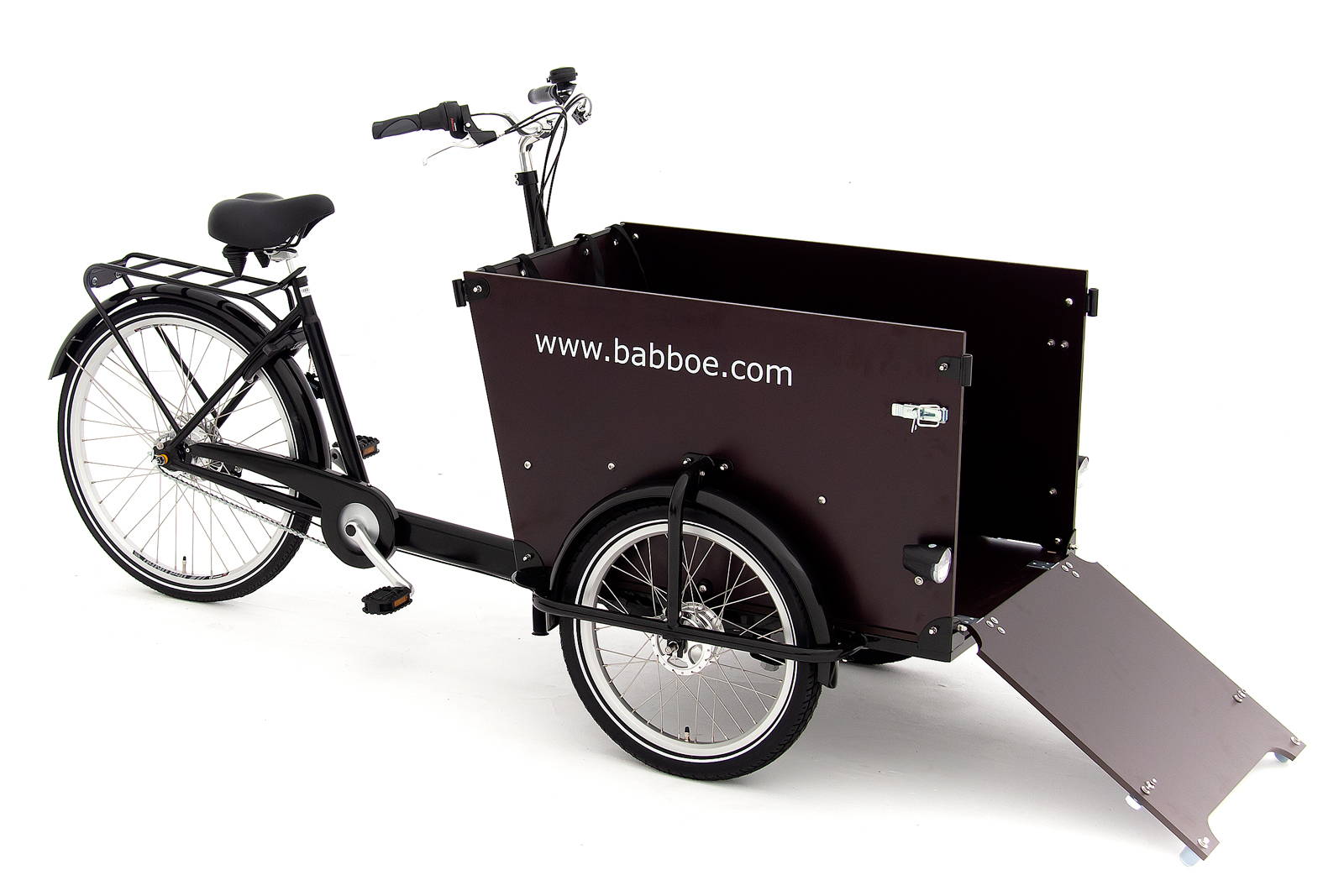 We're seeing a bunch of newer and inexperienced cargo brands make cargo bikes with lots of storage in the box, but no box safety. The Babboe Dog takes safety seriously with a rigorously-tested marine-grade wooden box designed to sustain impacts up to 40km/hr. Put another way, the Babboe Dog is not just about how big the box is for Rover, it's about how much protection you're giving your pup. Safety first!
4. UPRIGHT SEATING POSITION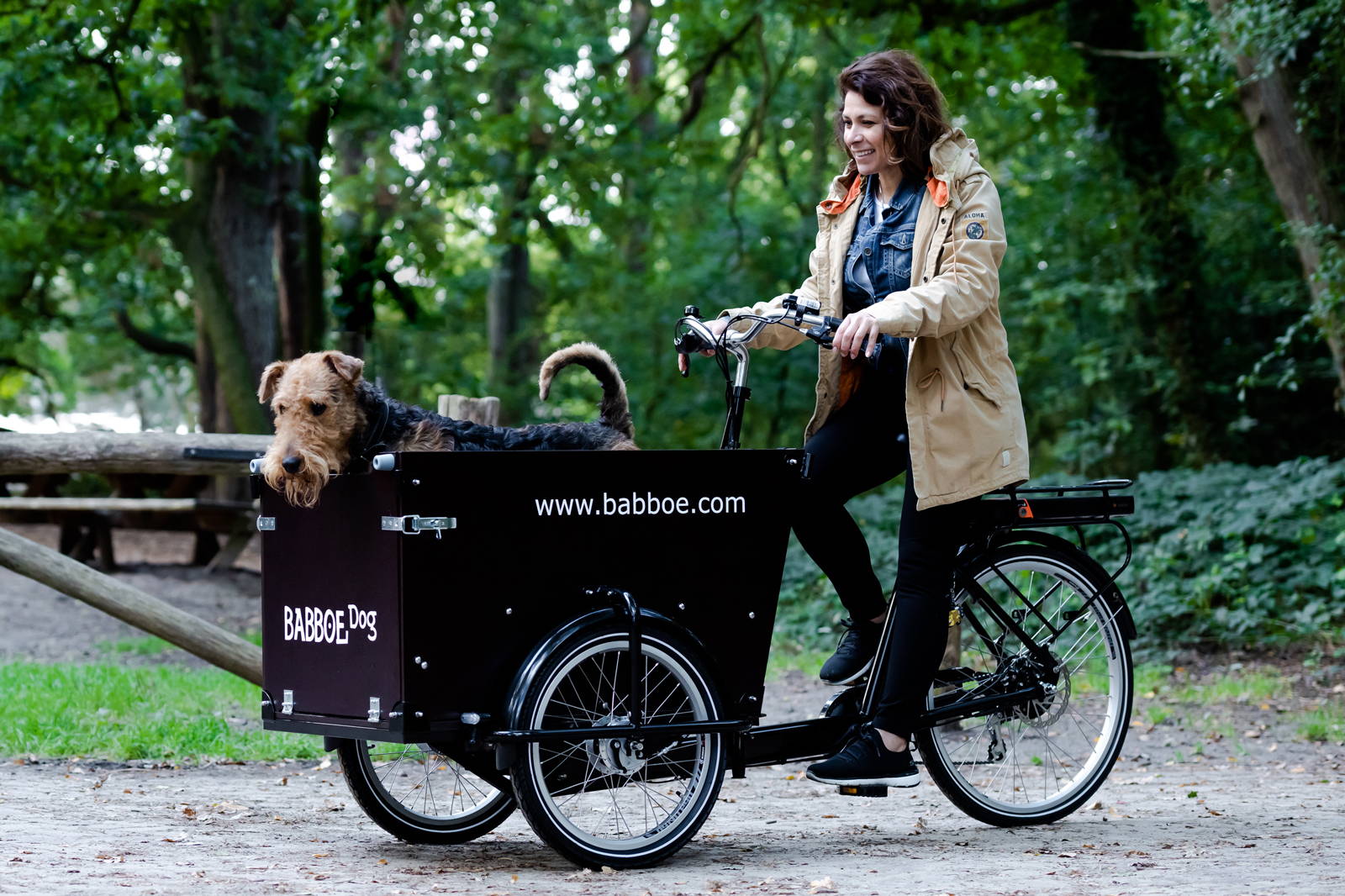 EASY RIDING - One very strange thing about bikes sold in North America is that they all seem to hunch the rider over the handlebars, which is super uncomfortable. The Dutch don't understand this at all. In Holland they like to say that the Dutch riding position is "sit up and beg" - which we suppose is the Dutch making fun of themselves. On a Babboe Dog, both rider and dog can "sit up and beg," so to speak! The riding position is gloriously upright. Your back is straight up. You can see and be seen. You're not reaching at all for the handlebars - your shoulders are squared. You're chilled out and enjoying the sights. Just like your dog!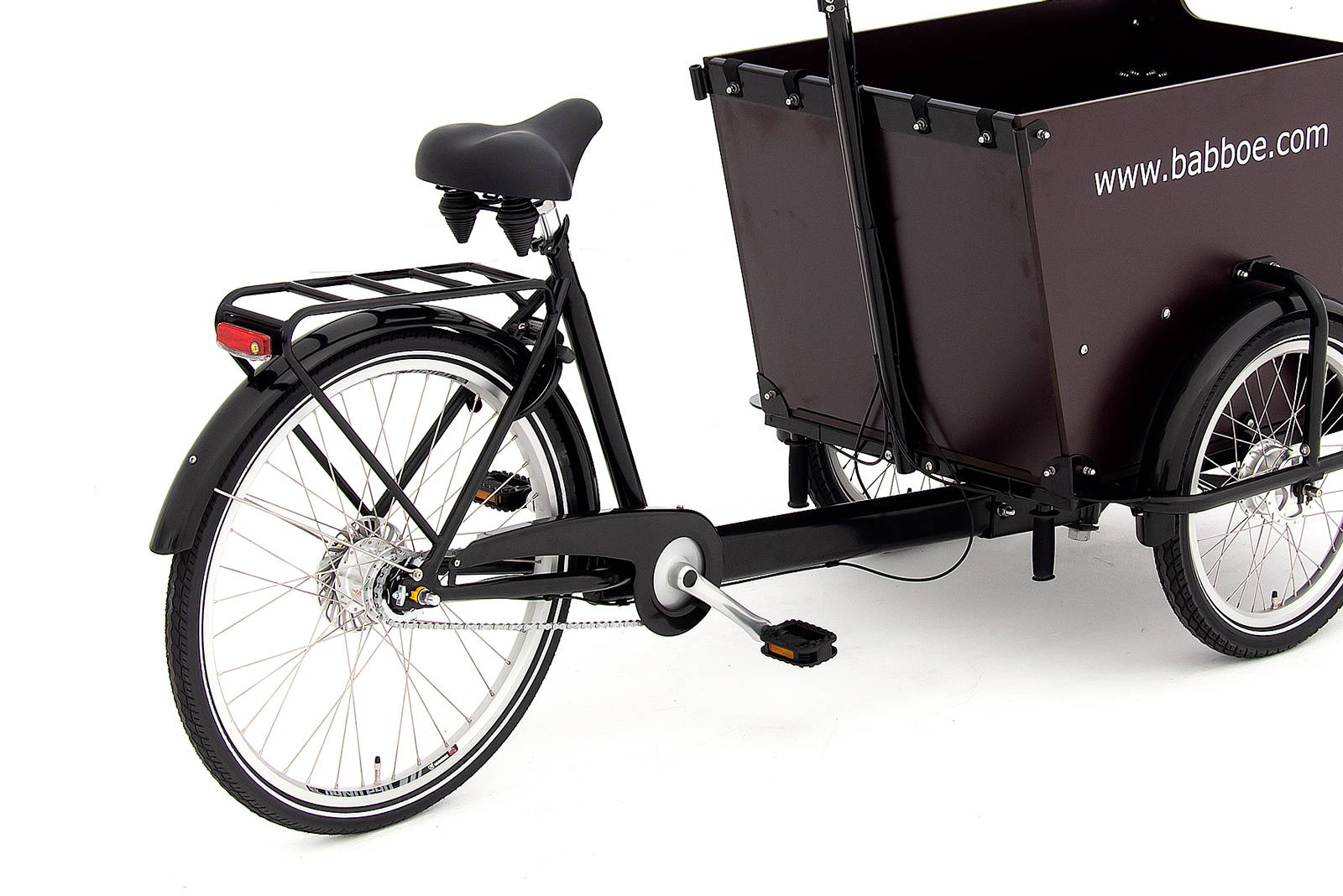 RIDE MORE - We started bringing Babboe into Canada back in 2009, and that means we've had lots of time to see how they handle a salty and snowy Northeast winter. And boy, do they ever hold up. Let's start with the frame. The Babboe Dog is made of steel, which is stronger than aluminum, but requires good finishes in order not to rust. Each Babboe Dog is coated with a layer of rust-resistant undercoat and then a tough-as-nails powder coat finish to ensure chip resistance. The parts are also equally weather proof. The Babboe Dog uses an internal gear hub, which means the gears are sealed inside the rear hub from wintry weather. Like the gears, drum brakes are also sealed inside the hubs, guaranteeing low maintenance and lots of power to stop safely with. Now, add the marine grade wood box and you have a bike that can weather all weather!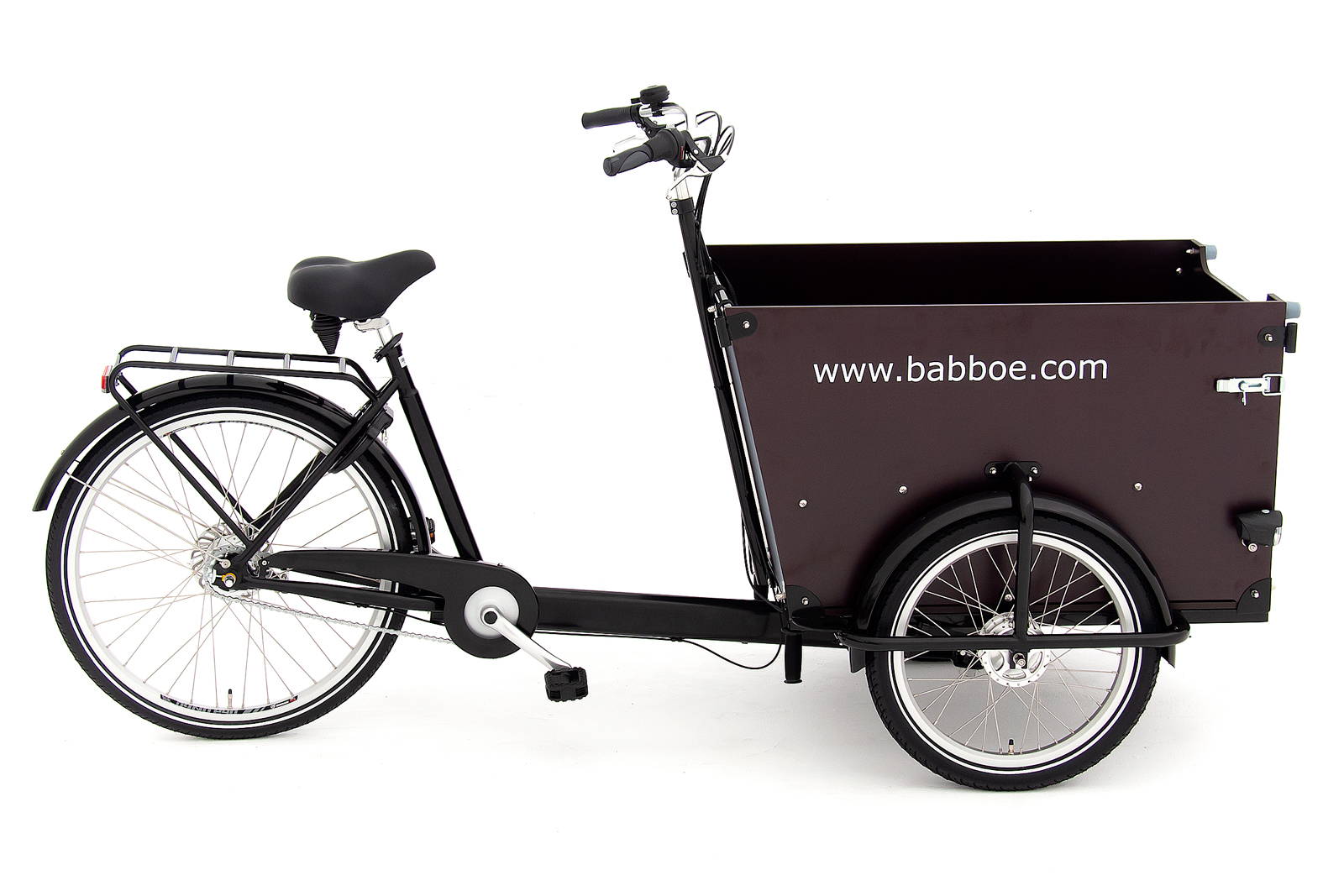 The cool thing about buying a Babboe is that it pretty much comes with everything already. There are fenders to keep you dry, the wheels are bolted down to prevent theft, all bikes already come with high quality lights, and there is even a bell! But look a bit closer and you'll see some other cool stuff. For instance, the tires all have a puncture-resistant lining inside of them, because no one likes flats! And, if you look at the rear wheel you might notice a built-in lock that is terrific when you're dropping kids off (so you can ensure the bike won't ride away on its own). Finally, all Babboe bikes come with a chain guard. In North America people think you always have to change into Lycra to ride a bike. But in Holland people dress up to ride their bikes! The chain guard keeps grease and grime away from clothing. That means you can look just as cool as your dog!