TOP NINE REASONS NIHOLA MAKES THE BEST CARGO BIKE
---
Posted on 03 May 2022
TOP NINE REASONS NIHOLA MAKES THE BEST CARGO BIKE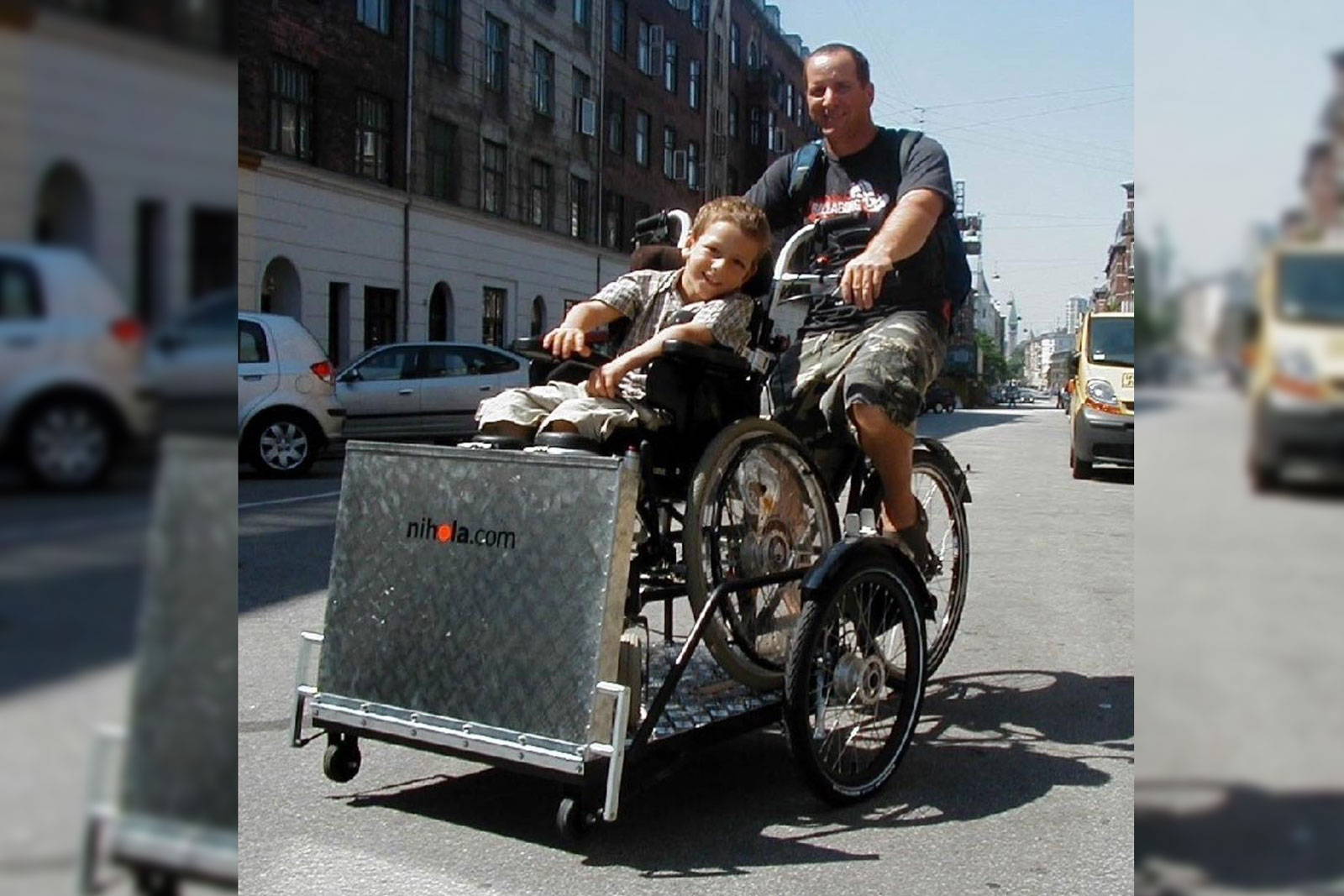 At Curbside we adore a company who lead by example, who are pioneering, and who make cycling available to everyone. Perhaps the greatest example of this is Nihola and their Nihola Flex. There's no better way to say it: the Nihola Flex is a wonderful bike designed by someone who clearly wants to get everyone out on a bike, even if they can't ride a bike. That ramp in the front? That folds down to form a wheelchair ramp. And, those tie-downs on the chassis? Those tie down the wheelchair so that everyone can experience the fresh air, a bike ride and a great conversation. The Nihola Flex is one reason we love our job. We've sold it to families, to NGOs and government agencies; and it's been an absolute joy and game changer for those who get to experience it.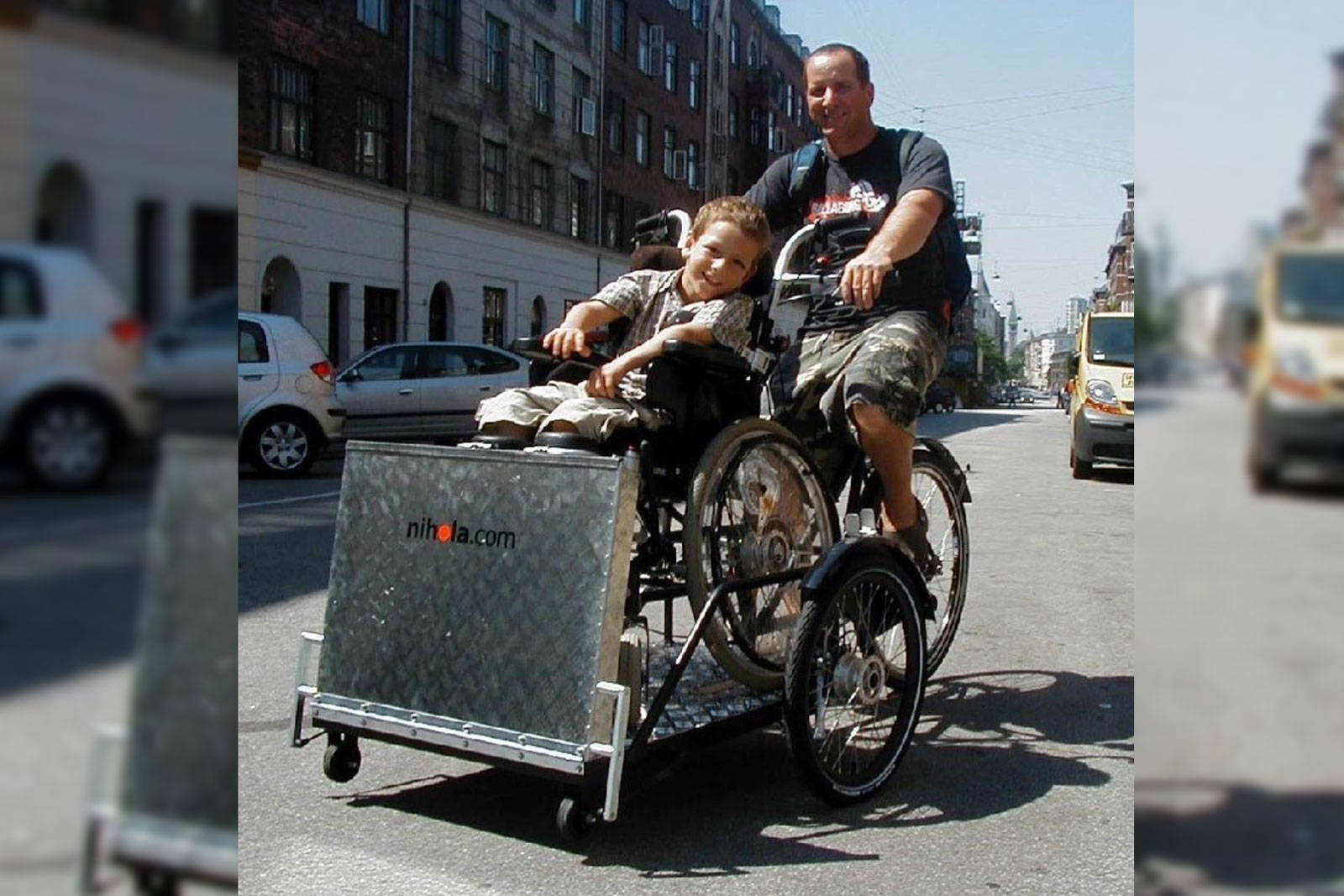 Not everyone has the ability to ride a bike, but why does that mean that everyone can't be on a bike? Nihola was the first company to ask this question and the first to design an amazing solution that brings unparalleled joy to the people who use the Nihola Flex.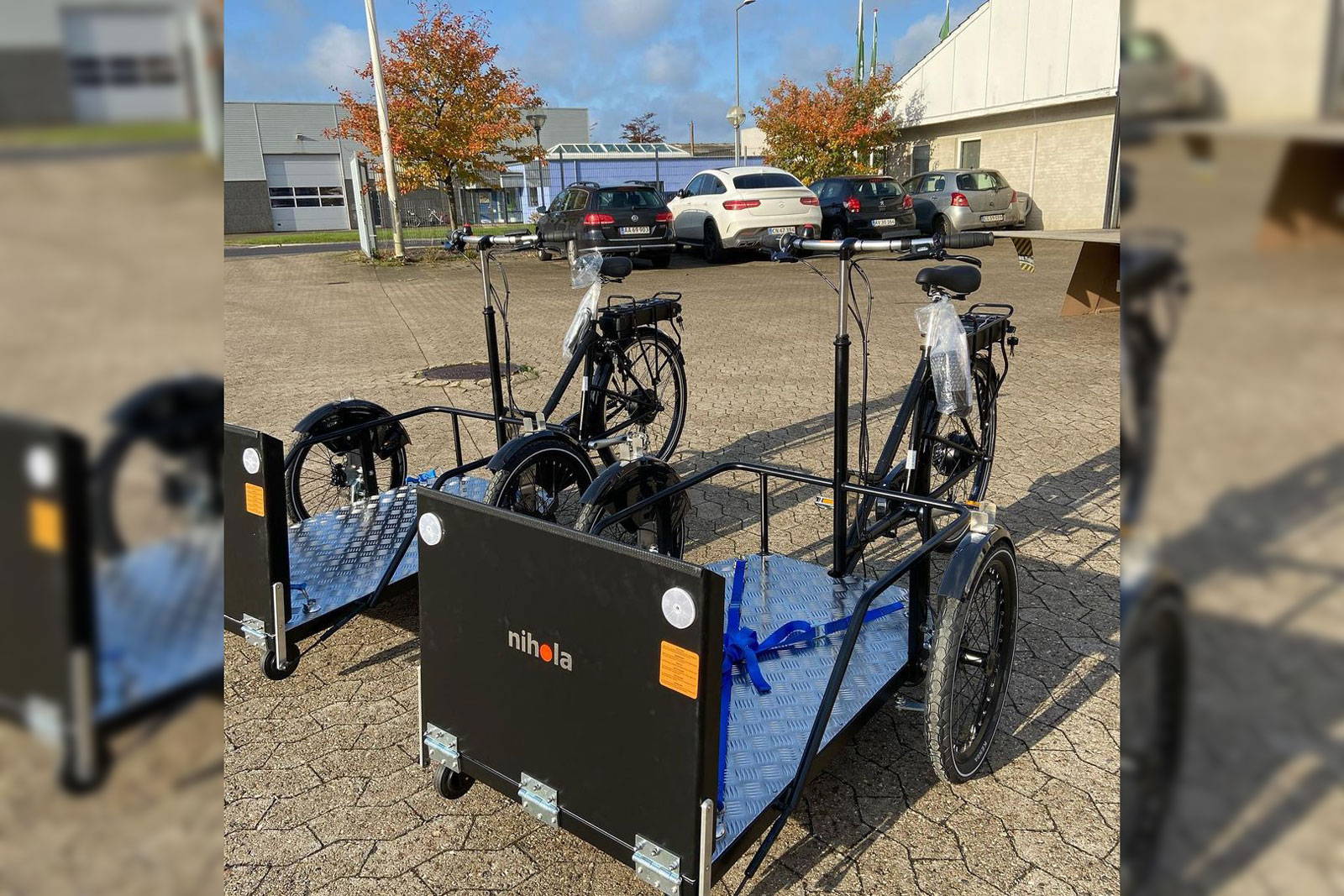 Nihola was designed back in Copenhagen when the bicycle was a lot like North America today: severely lacking. This lack of infrastructure became part of the Nihola design process: how to build a cargo bike that feels really safe on streets that don't always have bike lanes? The answer is to increase stability, and nothing is more stable than a trike. Unlike two-wheeled cargo bikes, a Nihola has pretty much zero learning curve.
The one problem with trikes, however, is that they all seem to steer by swinging the box left and right. That's correct: on most cargo bikes the wheels are bolted to the box and it's the entire box that steers. That means most cargo trikes are stable, but have very poor reaction time. The Nihola Flex uses independent steering - just like a car! That means that just the wheels steer, meaning you can guide your precious cargo safely everyday.
4. UPRIGHT SEATING POSITION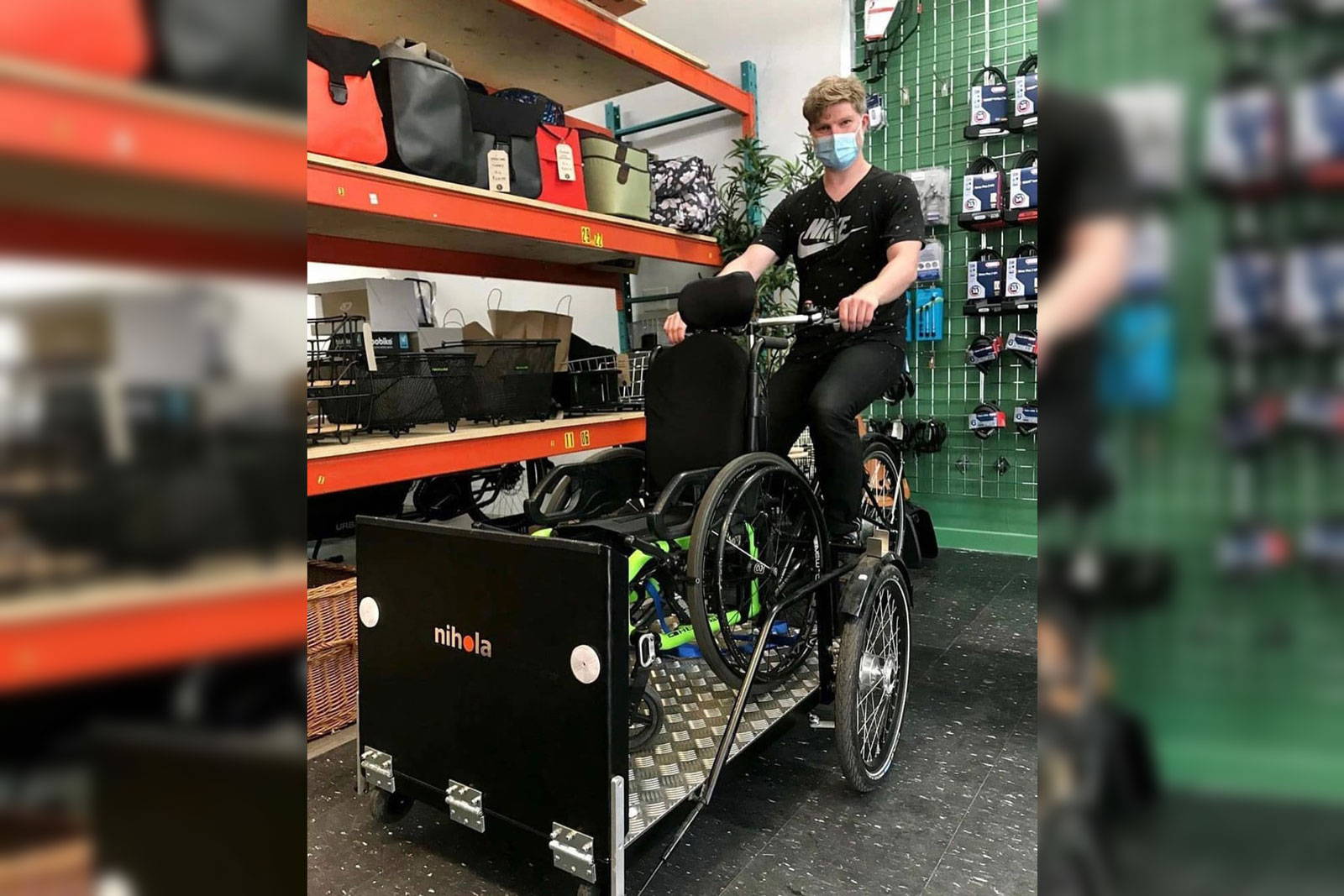 This is Nihola's greatest contribution to three wheeled cargo trike design. If you spend anytime looking at cargo trikes you'll quickly realize that they all have one thing in common: instead of just the wheels steering (like a car), the whole box steers. On most cargo bikes the wheels are bolted to the box and the whole box pivots left and right. The more weight you add to the cargo box, the more the steering becomes heavy. That affects handling, and you need good reactivity - especially in traffic. Nihola steers just like a car. You turn the handlebar and both wheels turn. That may not seem revolutionary, but it is for a cargo trike!
5. IT'S REALLY REALLY LIGHT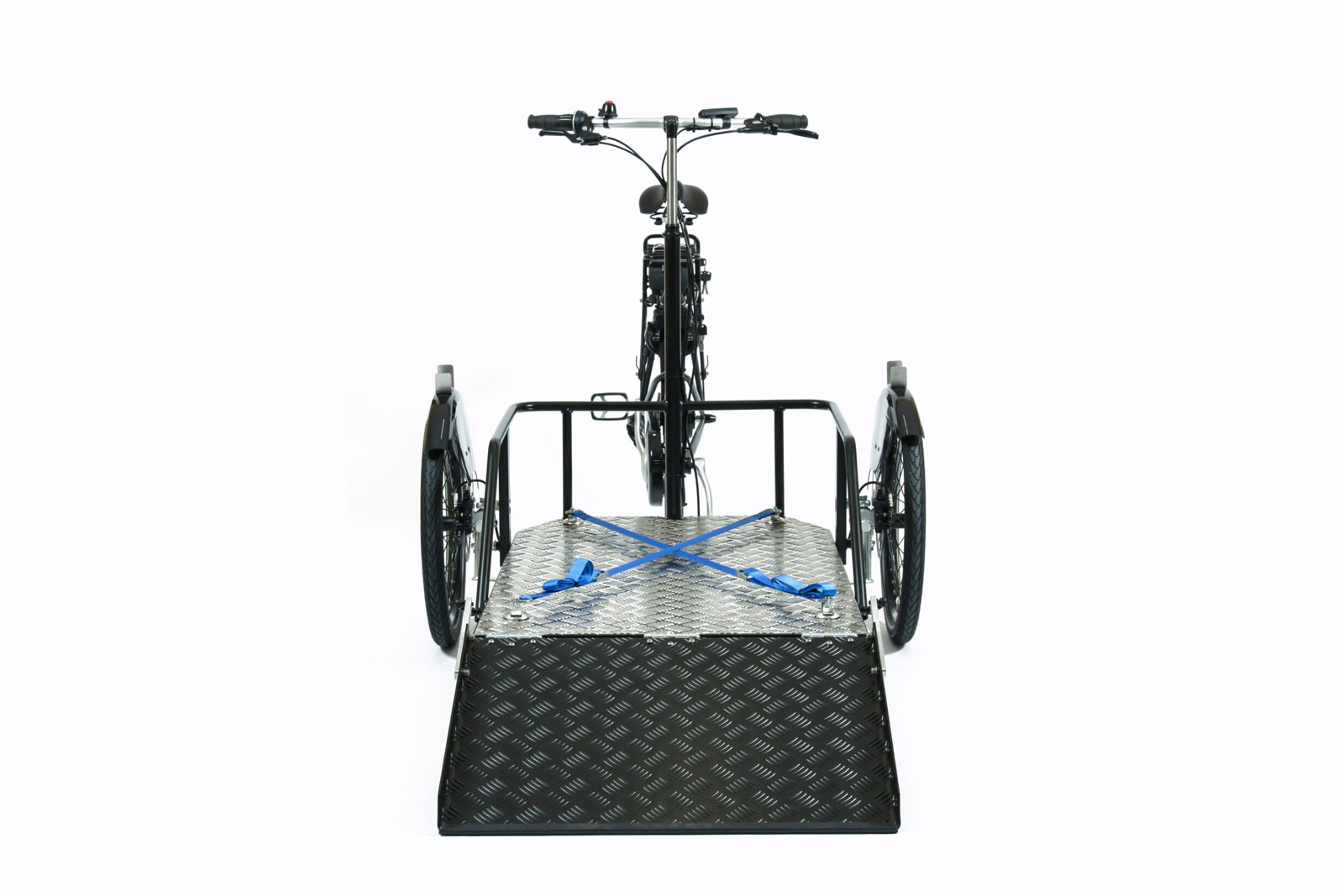 Another thing we can't figure out about a lot of cargo bike brands is why they make such heavy bikes! Most three wheeled cargo bikes are in excess of 130lb! The Nihola Flex is about 30% less than the weight of its competitors, only 90lb! Great if you're riding longer distances or climbing hills.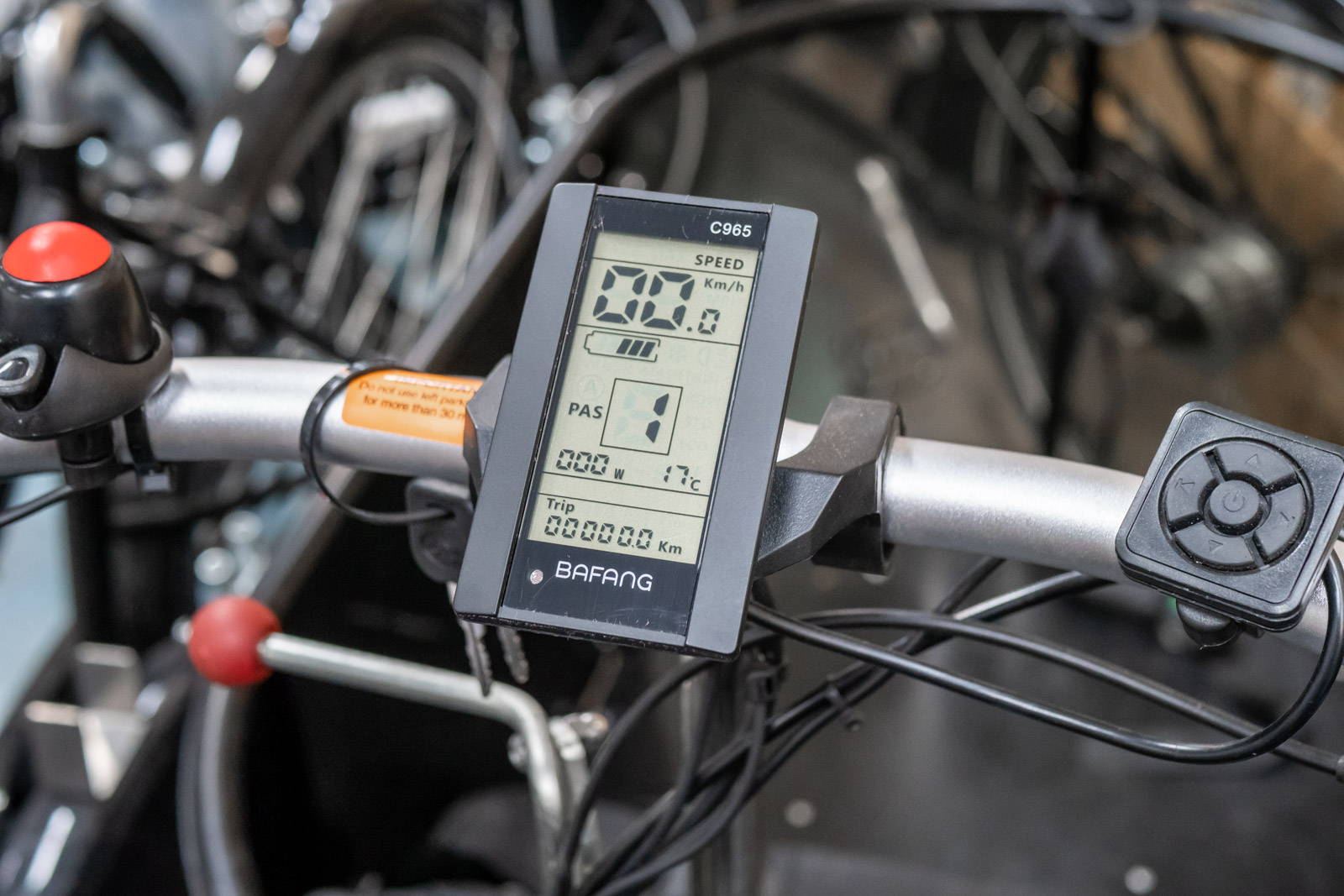 Now, if you are climbing lots of hills or riding longer distances, the Nihola Flex comes in an electric assist version that can ride about 50-80km on a single charge and really expands the radius of the bike.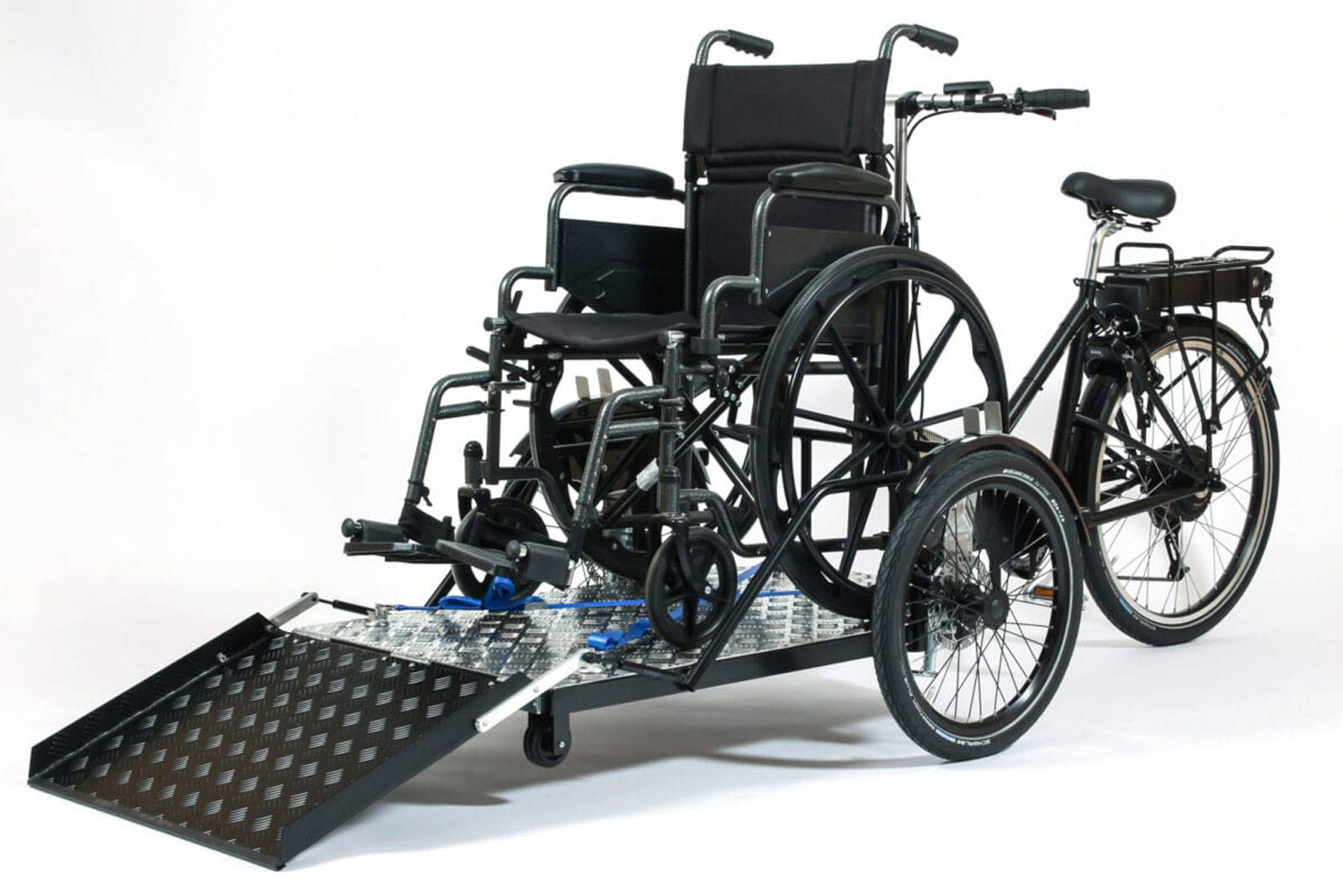 The difference between a Nihola bike and most bikes sold in North America is that all Nihola bikes are built for transport rather than being disposable toys. The Nihola Flex features highly chip-resistant finishes and internal gears and brakes that significantly decrease yearly service costs. Most importantly, the Nihola Flex is made by hand in the Nihola factory in Copenhagen where they can control and monitor quality to the highest standards. In a world where most bikes are made in China, Nihola stands out for taking quality seriously.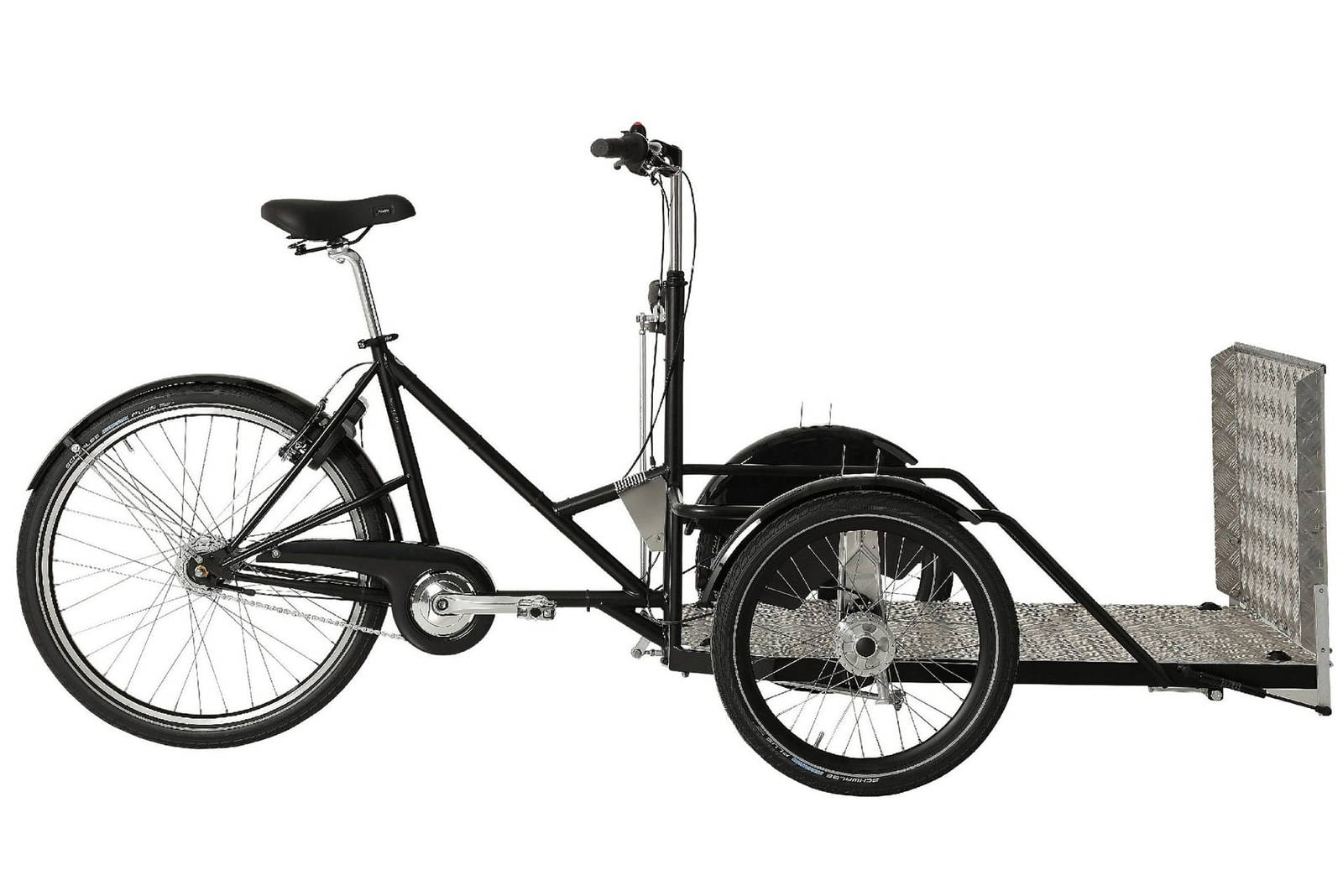 Look a little more carefully and you can see that the Nihola 4.0 comes with a couple of handy things. First, the tires are super puncture resistant! Second, there's a built-in lock on the rear wheel that lets you quickly lock the bike to itself while you're dropping the kids off at school or grabbing a quick coffee. Third, the Nihola comes with a chainguard! One thing we love about Denmark is how people dress up to ride their bikes. That's because the chain-guard keeps all the grease off your clothes! Dress up and ride away!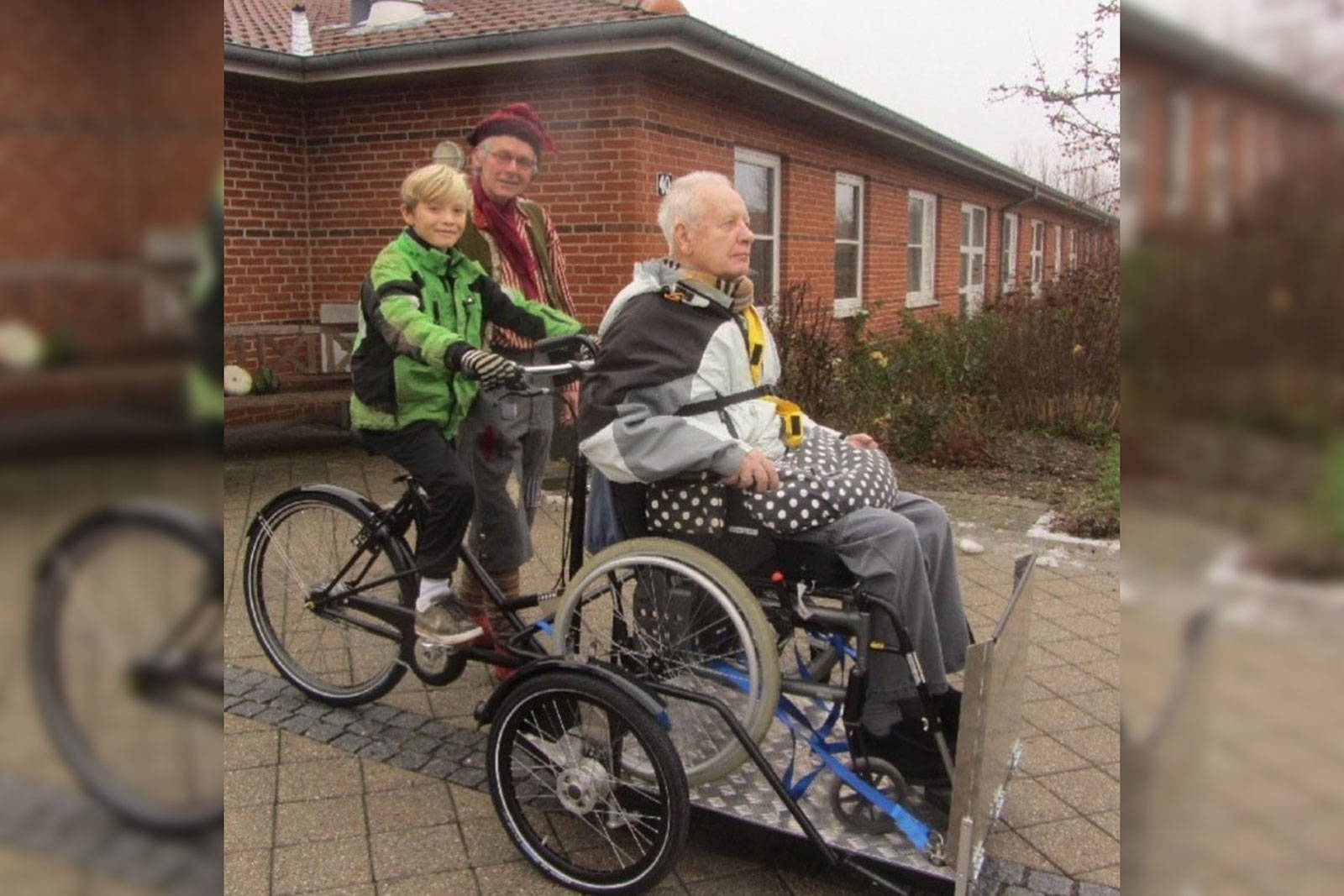 We've been selling the Flex for years and it's been wonderful to watch people smile as they pedal or sit up front. We know that some people sitting up front have never been able to ride a bike. Yet, here they are, feeling the same sensations, feeling the impossible! On the other hand, we know that others could ride a bike once upon a time. Well, now they get to experience that feeling again. The best part about the Flex is that two people get to go out for a ride and have a great conversation. The conversation could steer itself, or the bike can steer the conversation! Pure whimsy and pure bliss.