7 Reasons We're Obsessed with the Achielle Babette
---
Posted on 01 February 2022
THE PEOPLE'S CITY BIKE:
7 REASONS WE'RE OBSESSED WITH THE ACHIELLE BABETTE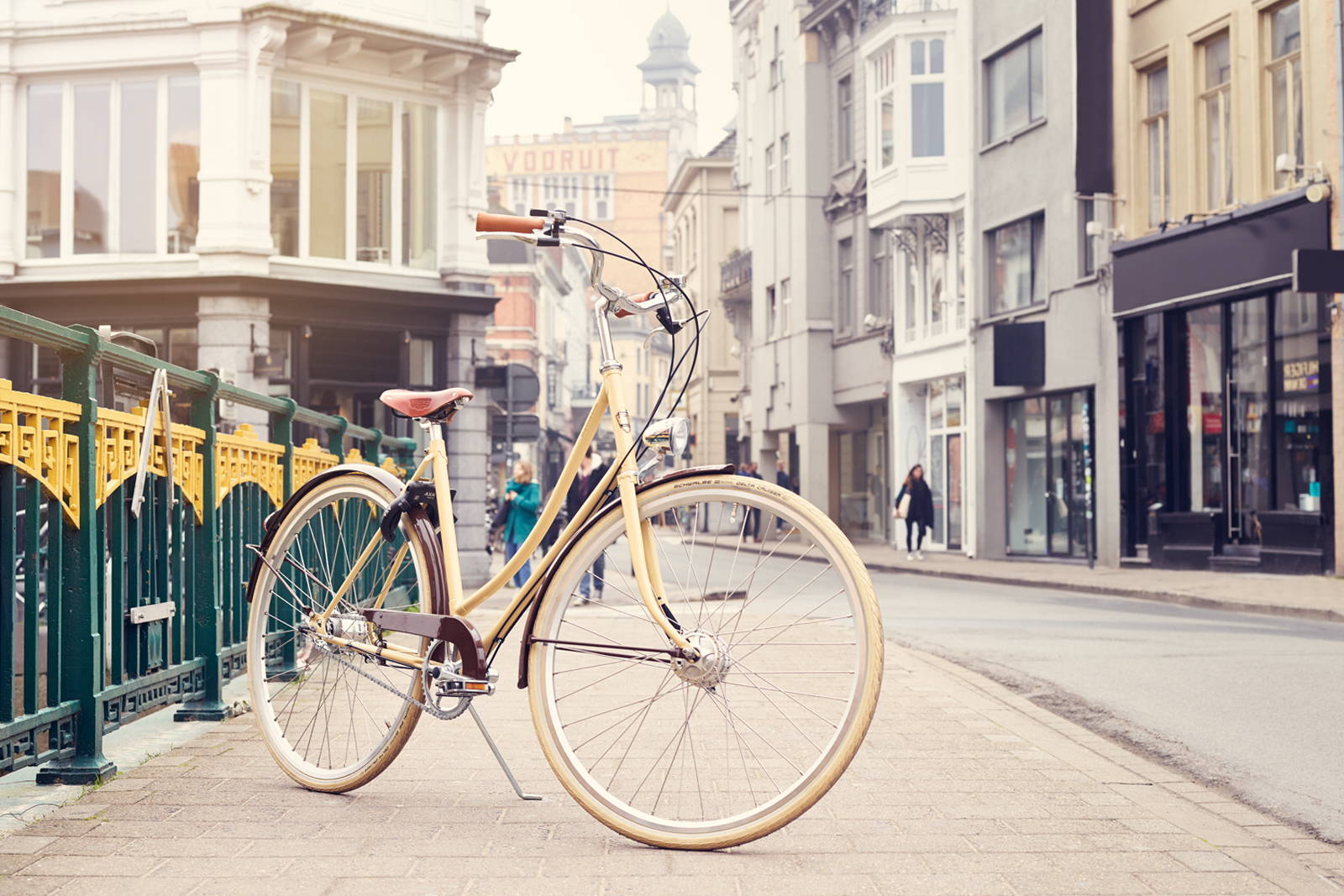 Bringing Dutch city bikes to North American streets has literally been a central tenet of Curbsides' ethos from the start. That's why we've been so excited to watch the reniassance of city bikes on North American streets, as so many urban cyclists are realizing they don't want the speediest, sportiest, most aggressive bike just to go to the grocery store. No bike better represents this movement towards stylish functionality than the Achielle Babette – a truly inspired take on a classic Dutch style. One of our best sellers, the Babette is a really fun and accessible entry point into city cycling, and strives to give you the most bang for your buck. But don't take our word for it - here's a list of a just few reasons the Achielle Babette totally rocks.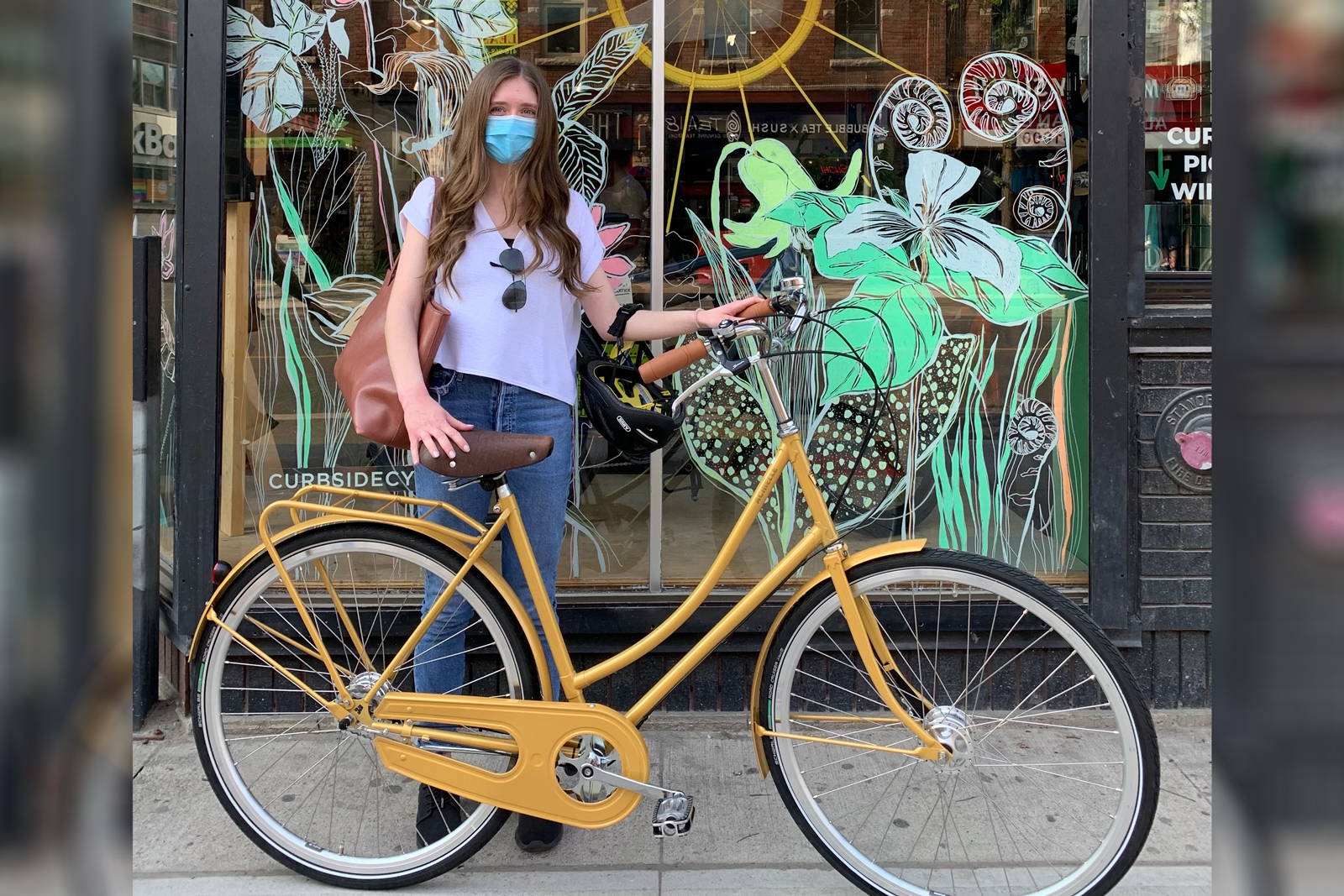 By collaborating with our good pals at Achielle, Curbside was able to put our own stamp on the Babette models sold in our shop. The name "Babette" refers to a general style of frame which is then customized for the individual rider. All models sold here at Curbside have been carefully configured for our clientele: the everyday urban cyclist. The outcome of this collaboration is a bike that's tough enough to handle any weather coast-to-coast, while still being light enough to throw onto your porch or bring into your entryway.
2. STRONG HANDMADE FRAMES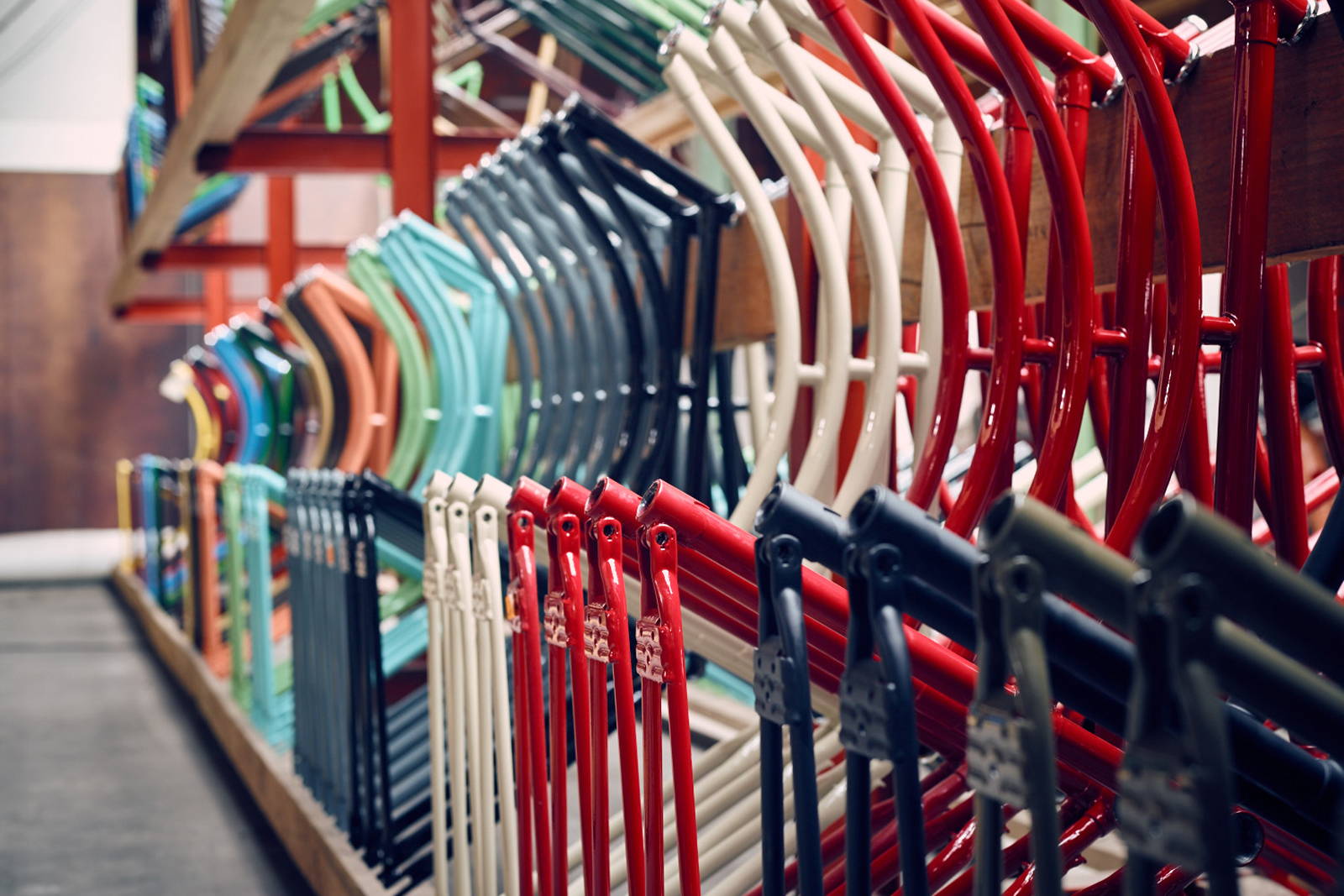 Fine craftsmanship is a part of Achielle's DNA, literally! Like all Achielle bikes, the Babette is handmade and assembled using techniques passed down through three generations of bikemakers. Tubes are hand drawn, brazed, and assembled in house, something few bike companies can still say about their frames. You can see this attention to detail not only in the look of the bike, but also in the smooth ride and sturdy construction. Frames are powder coated and painted by hand for a delightfully strong and good-looking finish!
Learn more about Achielle's craft and history here.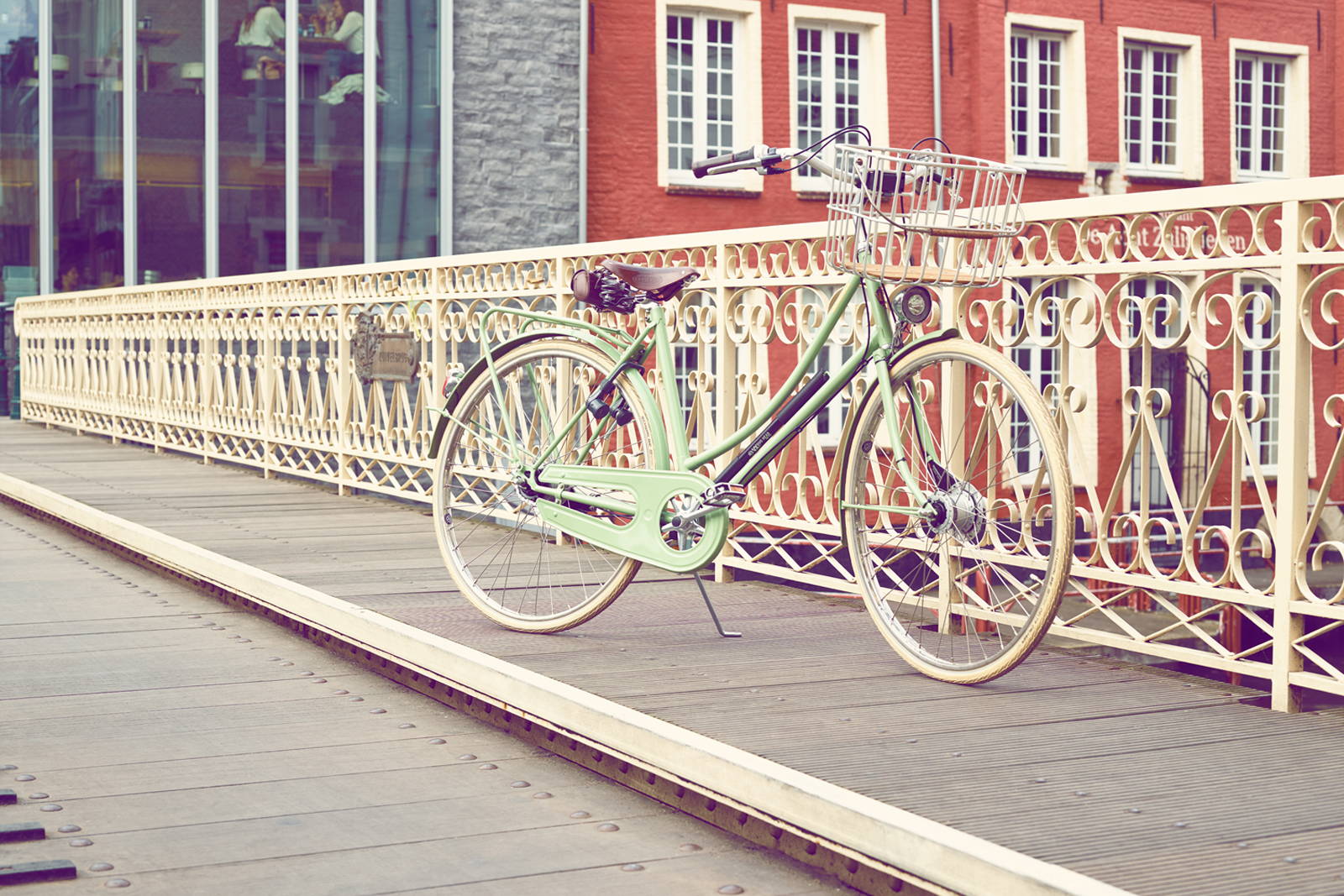 Typically, Dutch bikes are designed for (no surprise) cities like Amsterdam which are fairly flat and where you rarely carry your bike upstairs overnight. The Achielle Babette equalizes the Dutch bike by getting rid of some extra pounds without sacrificing the things that define it. Three gears in the rear hub give you enough range to get around the city without adding unnecessary weight. The Babette gives you just what you need: nothing more, nothing less. What you add is up to you!

Click here to check out some of the accessories we recommend.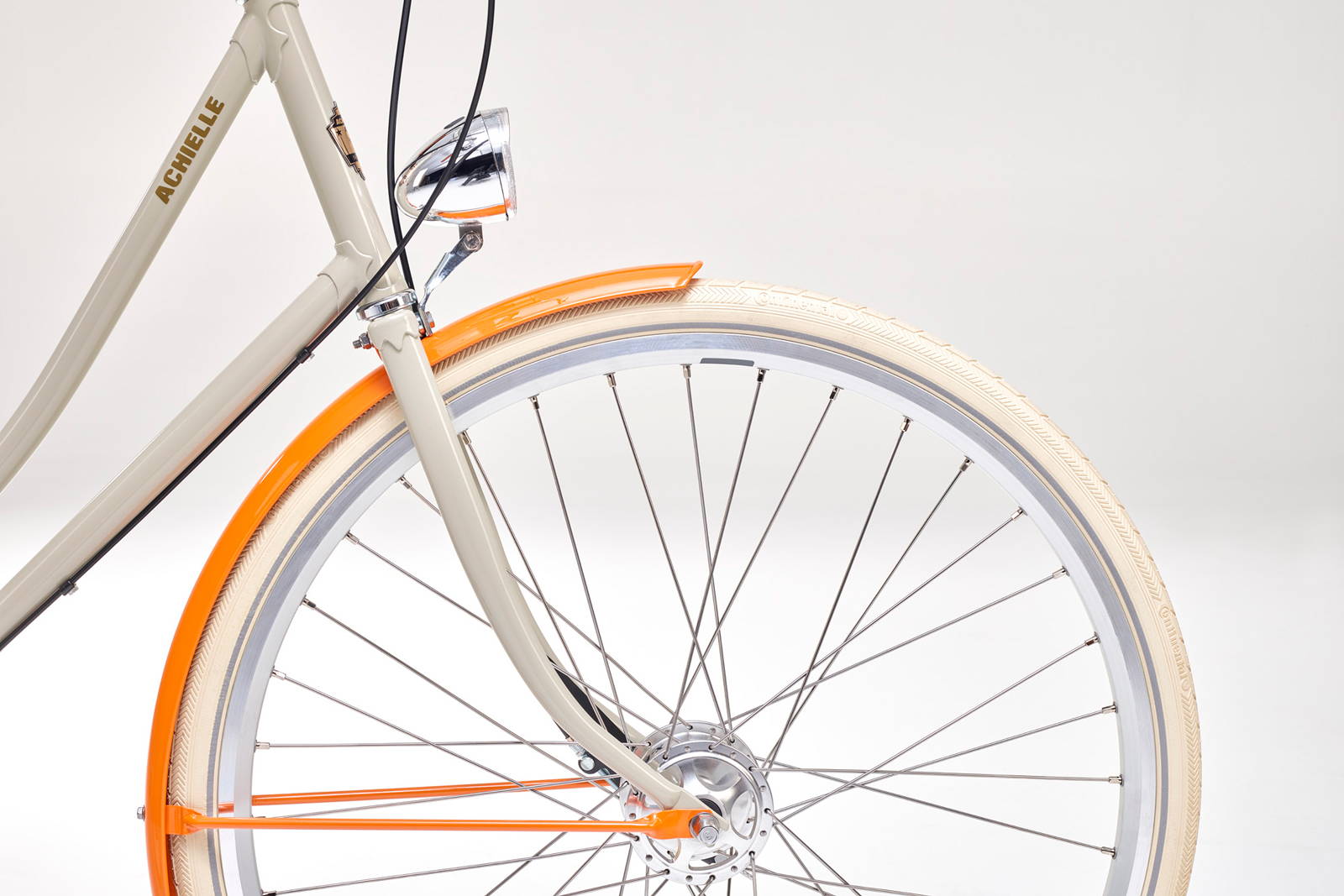 So what do you need? A good Dutch bike should set you up for city living. The strong rear rack lets you bring along whatever you need: school supplies, picnic fixings, even a pack of beer. Fenders and chain guards keep the muck away meaning all of your clothes are considered 'bike clothes'. Schwalbe puncture-resistant tires save you from urban flat tire traps like glass, and all Babettes come with a quality comfortable seat and quality grips (crucial given they're the three most important points of contact between rider and bike). To top it all off, parts on the Babette are entirely sourced from high-end European brands, making it a head-to-toe authentic European city bike.
5. DURABLE AND LOW MAINTENANCE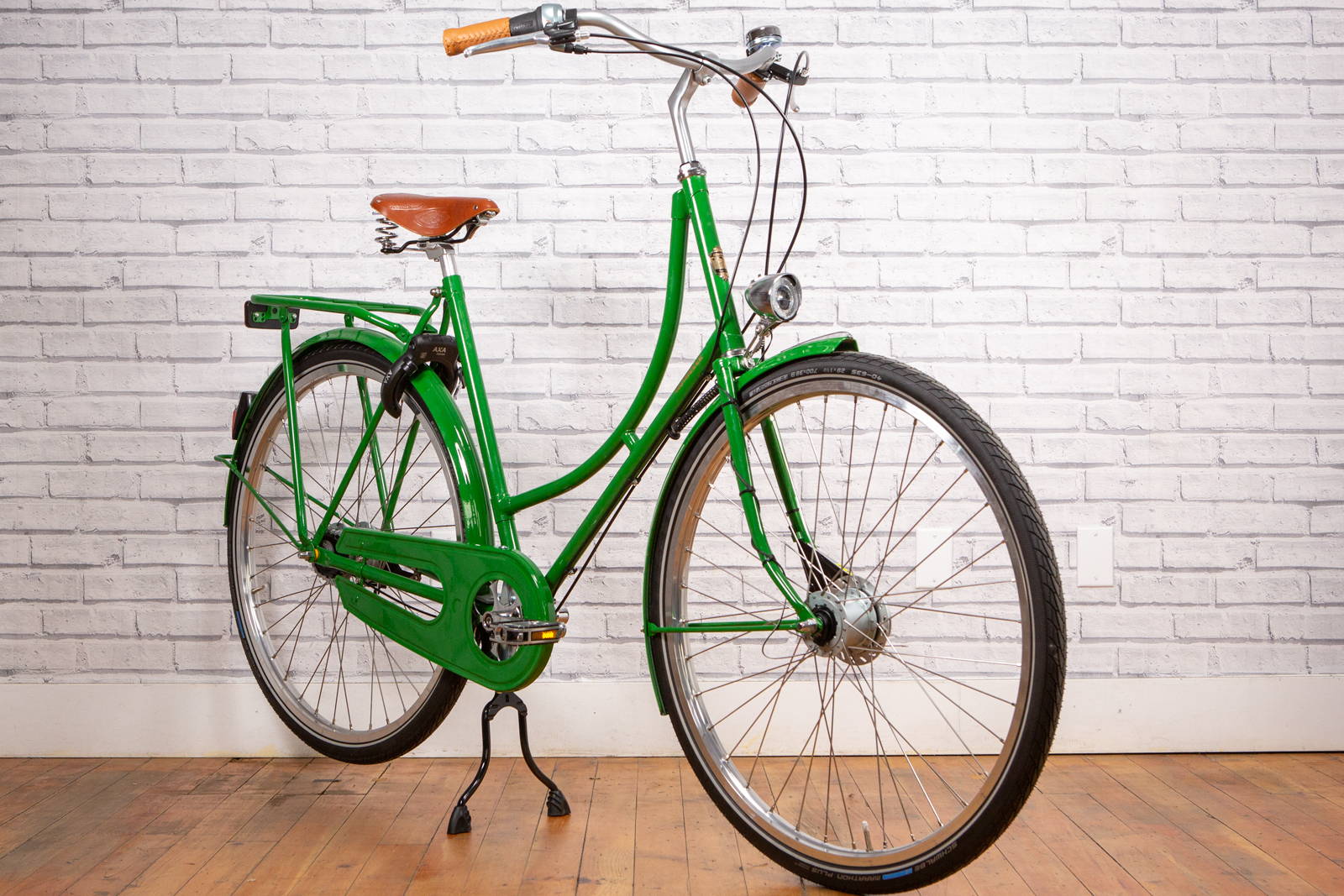 What most people are looking for in a city bike is easy, no-fuss, daily transportation. Life is hectic and messy and bringing your bike into the shop every two months for tedious repairs only makes it messier. All the Achielle Babette wants to do is to make life easier for you! The powder coated frame staves off rust, and internal gears and drum brakes keep the most vulnerable parts protected from weather. A range of colours are available for the Babette, from suave muted tones to epicly vivid ones. Choose the one that makes you say "Wow, I would look so cool on that" and you'll end up with a city bike that you can't wait to roll up on at every function. Pair that with those high quality parts and the result is a low maintenance bike that doesn't need much: just a rider and an open road.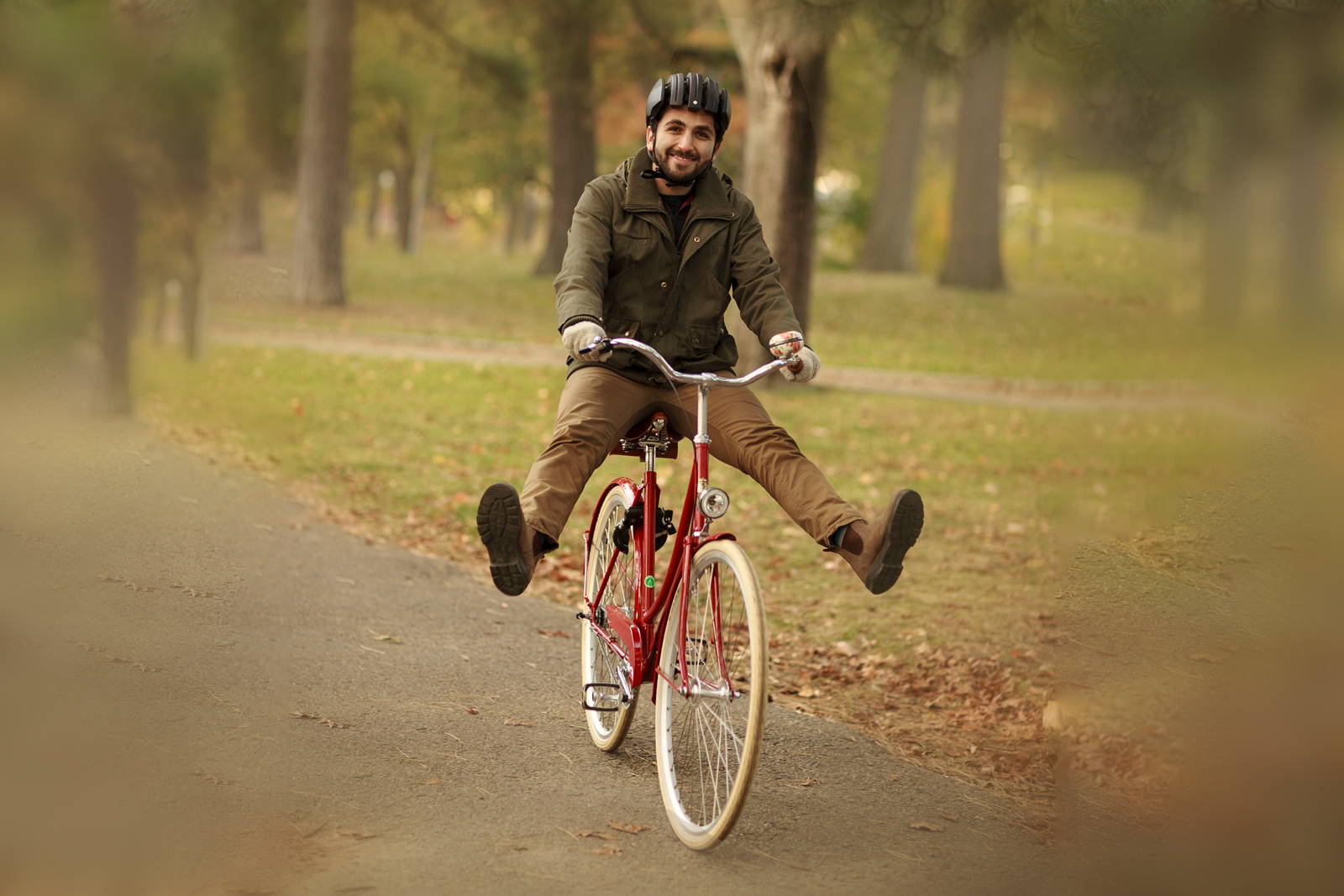 The Babette strives to deliver Dutch bike living to everyone. Even a more stripped down model comes decked out with everything you need. Considering how much you get, the price point is truly impressive. Not to mention how little you'll have to spend on the bike after the initial purchase. Between the long lasting parts, low maintenance components and carefully crafted frame, the Babette saves you money. Designed to be a lifetime companion, this city bike is a "one and done" purchase.
A more upright position lets you see and be seen on city streets, making your ride safer and more scenic. All Achielle bikes have the classic Dutch upright position, but the Babette tweaks this geometry a bit to optimize riding in the city. Without compromising that wide field of vision, the Babette's frame leans you slightly forward to give you extra legpower. This comes in really handy when you find yourself going longer distances or running into irksome hills.