LIVE DOWNTOWN? SIX WAYS A CITY BIKE WILL CHANGE YOUR LIFE!
---
Posted on 16 February 2022
LIVE DOWNTOWN? SIX WAYS A CITY BIKE WILL CHANGE YOUR LIFE!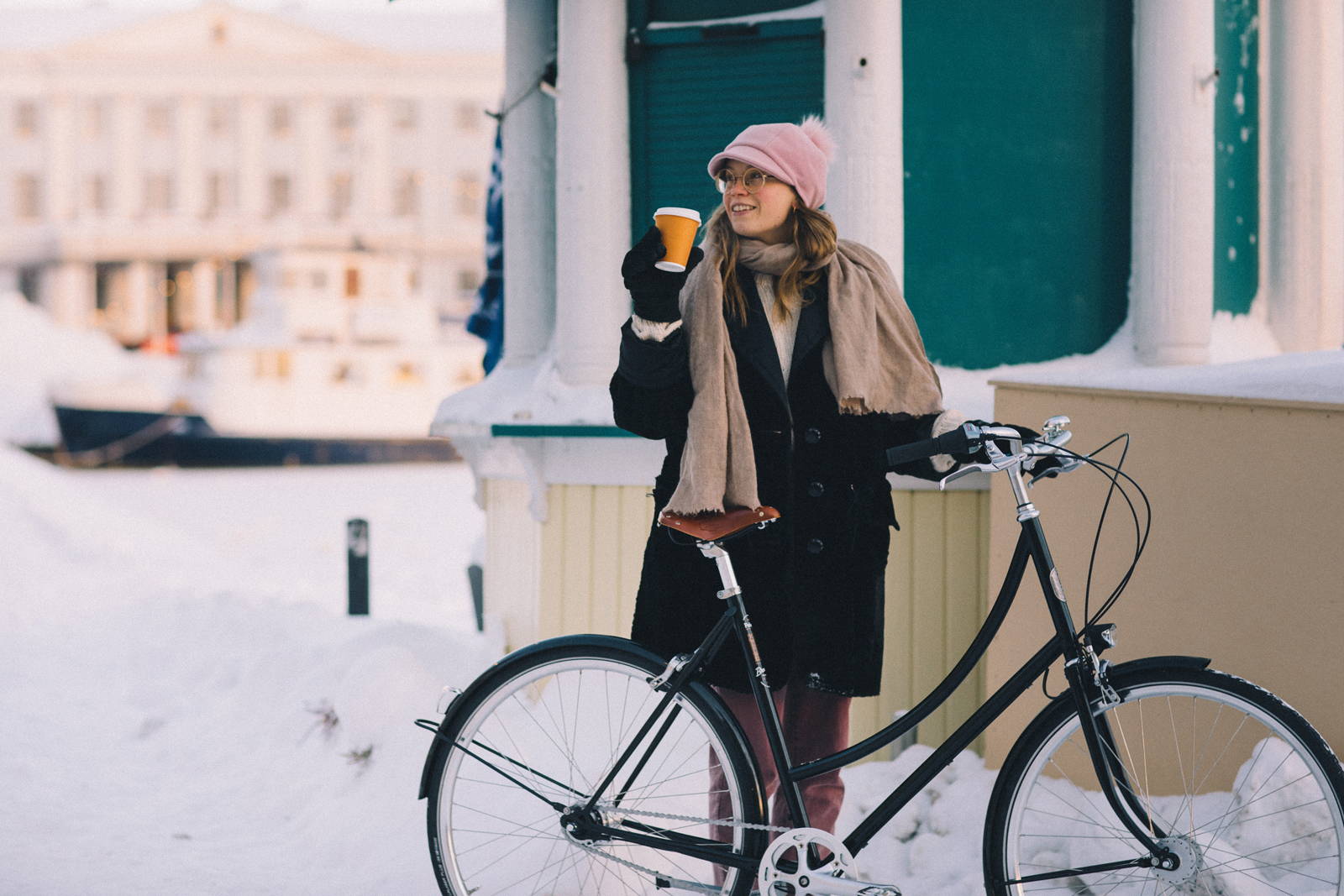 A lot of people believe the world of biking is strictly for people who enjoy hardcore workouts and exasperating jargon. We're here to tell you that this is a myth! City bikes are a beacon of functionality in the biking world because they're exactly what they sound like -- bikes designed for city-living! Don't believe us? Read on to discover six reasons a city bike will change your life…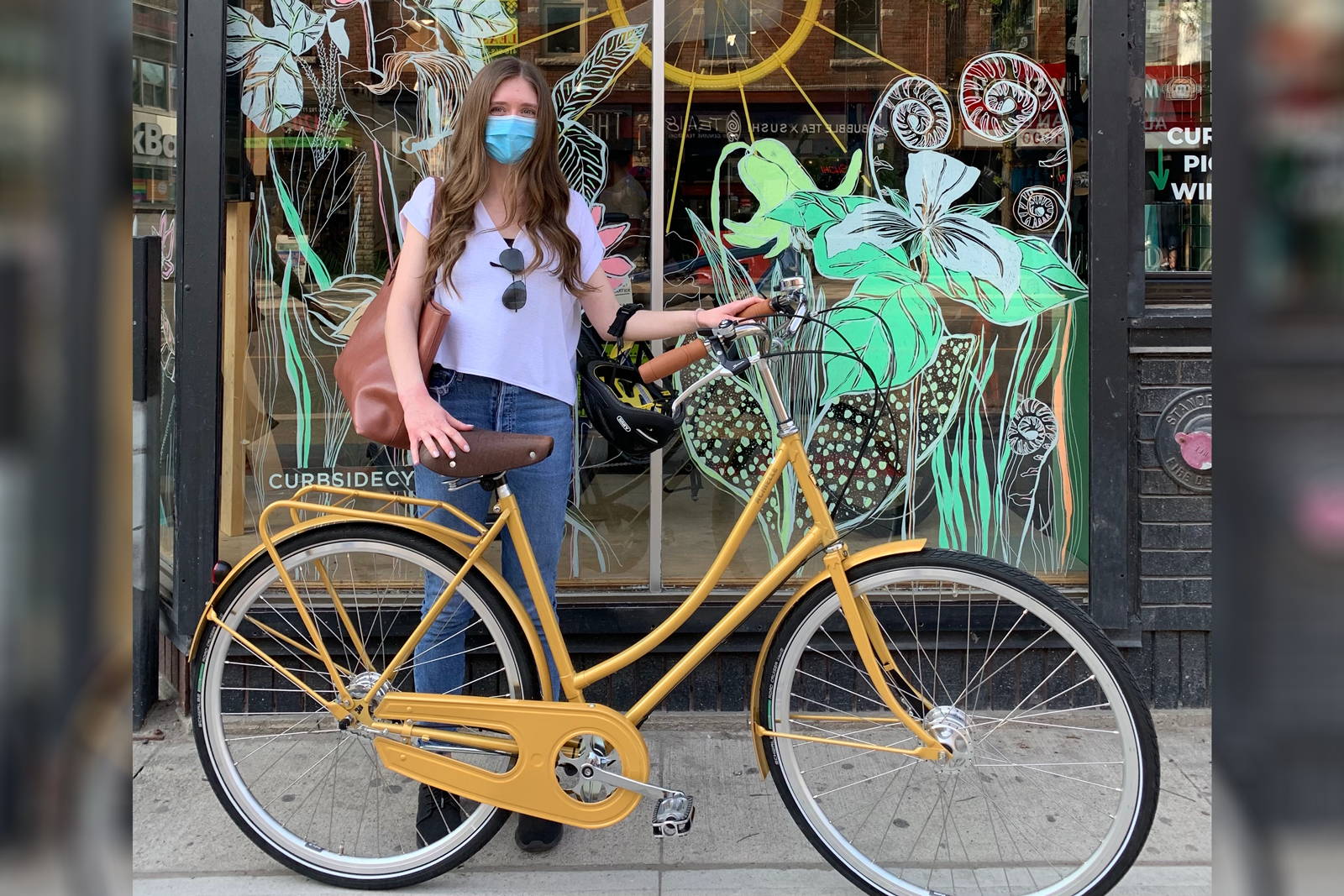 Biking is cheap and fun! Many of us are of the opinion that metropasses for the Toronto transit system are criminally expensive, and don't even get us started on the damage a couple of Uber rides can do to your bank account. A city bike is a one-time purchase that costs way less than a car to own and maintain (tallying up monthly insurance, repairs, parking fees, and gas, let alone the lease or purchase fee). City bikes are designed to last and be easy, breezy. Features like easy-to-maintain braking systems and protected internal gear hubs are very low-maintenance, so even though we love seeing familiar faces, you won't have to come by the repair shop as often.
2. SAVE YOUR PRECIOUS TIME!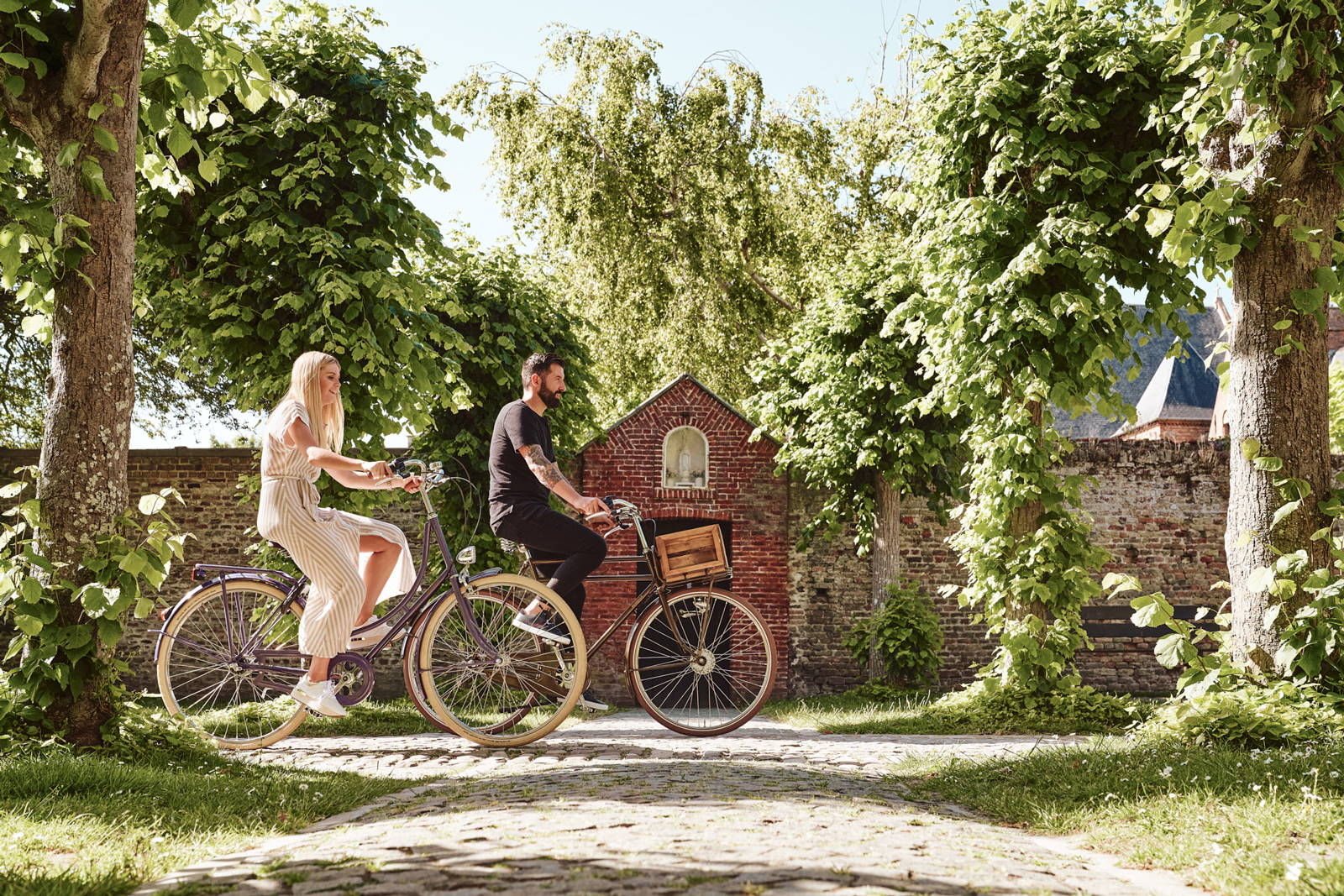 Biking is a point-to-point mode of transportation, meaning unlike a car or transit, you can pull right up to your destination. Just think... no paid parking lots or shuttle buses. Cycling can also get you to your destination three times faster than walking, and often in the same amount of time as the transit. You may be thinking "Ok, but not really right? Surely switching to a bike is unrealistic for getting around the city…" Studies have shown it really isn't… City cycling advocates will often mention something called a 'lifestyle radius'. This references the fact that most city dwellers spend the majority of their time within a 7.5 km radius from their home. If we use Holland as an example (which we often do as they're city biking experts), residents pretty consistently opt for their bikes on trips under 7km. So this lifestyle is totally attainable.
With the rise of the e-bike, distances up to 15km are slowly being taken over by bike as well. (If you're interested check out our collection of E-Bikes which come in classic city bike styles like the Achielle models).
3. EXPERIENCE YOUR CITY IN A NEW LIGHT
Not only can you physically see more of your city with these bikes thanks to an upright riding position, but you can start experiencing it in a new way. City bikes give you the freedom to explore. With classic Dutch-inspired step-through frames you can effortlessly hop on & off, and indulge every curiosity -- like finally checking out that cute vintage store you always pass but never visit, or smelling that the local bakery makes cinnamon buns on Fridays!
Take a different route to work and discover a funky new grocery store, or stumble across a little park that's perfect for dog-spotting. Make sure you have an extra comfy bike saddle and we promise you won't miss seeing the world from a crowded bus or sluggish car.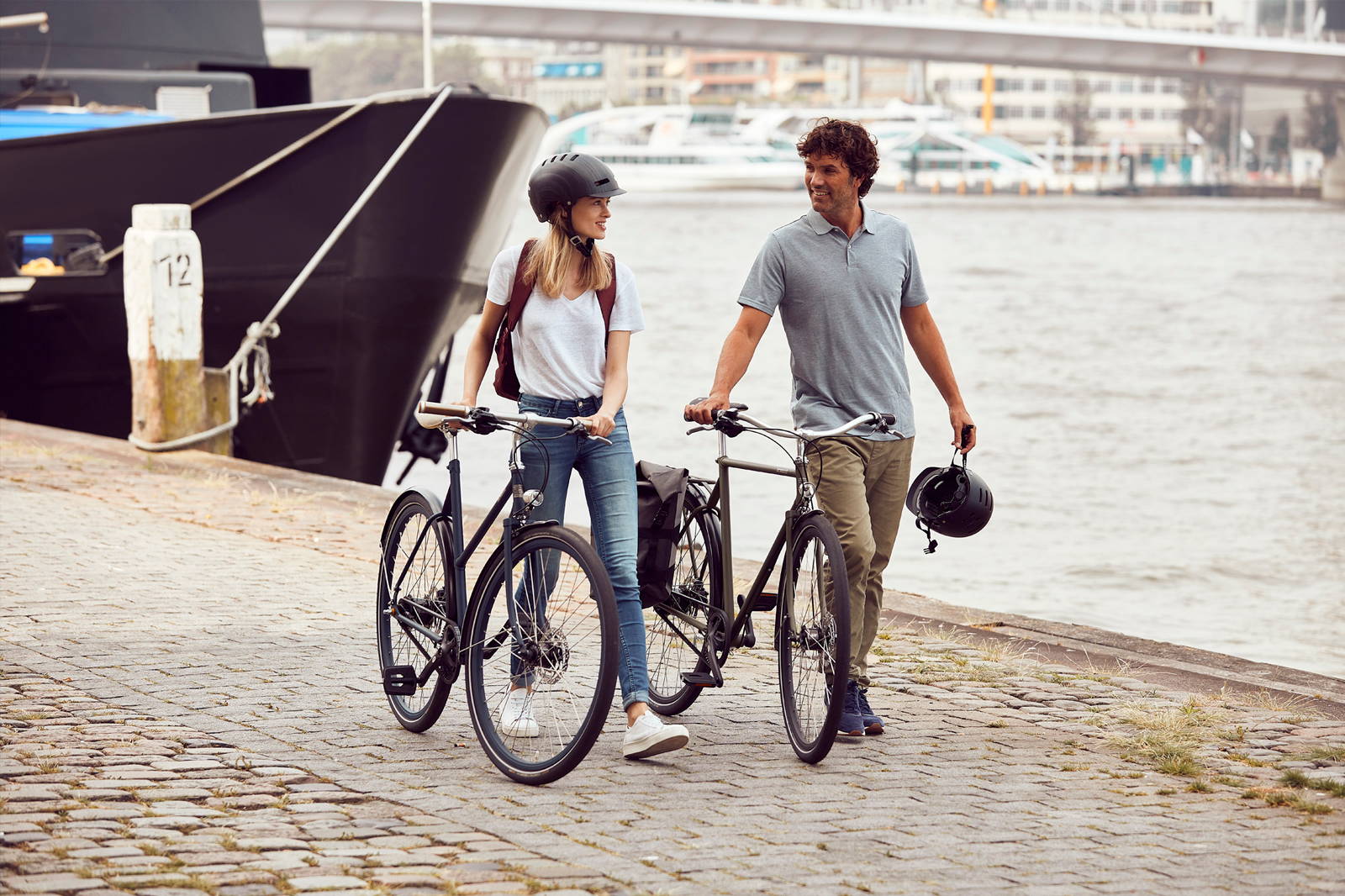 Biking around the city is a great way to spend quality time with friends and family. In Copenhagen you'll see loads of Danish cyclists riding alongside one another and sharing conversation. This is possible because they can see the road and one another as they drop juicy deets about the weekends.
Here in North America we don't always have the luxury of 10-foot-wide bike lanes, but there are plenty of other ways to amp up your social life with a city bike. All good city bikes come either with a rear rack or the braze-ons needed to add one. So throw on a kid's seat and bring your little ones for a ride. Or throw on panniers and pack a frisbee, picnic blanket, and some snacks for a beach day. And don't forget city bikes are quick to dismount so if you ride past a friend you haven't seen in forever you can easily pull over and hop off for a catch up!
5. DON'T COMPROMISE YOUR EPIC STYLE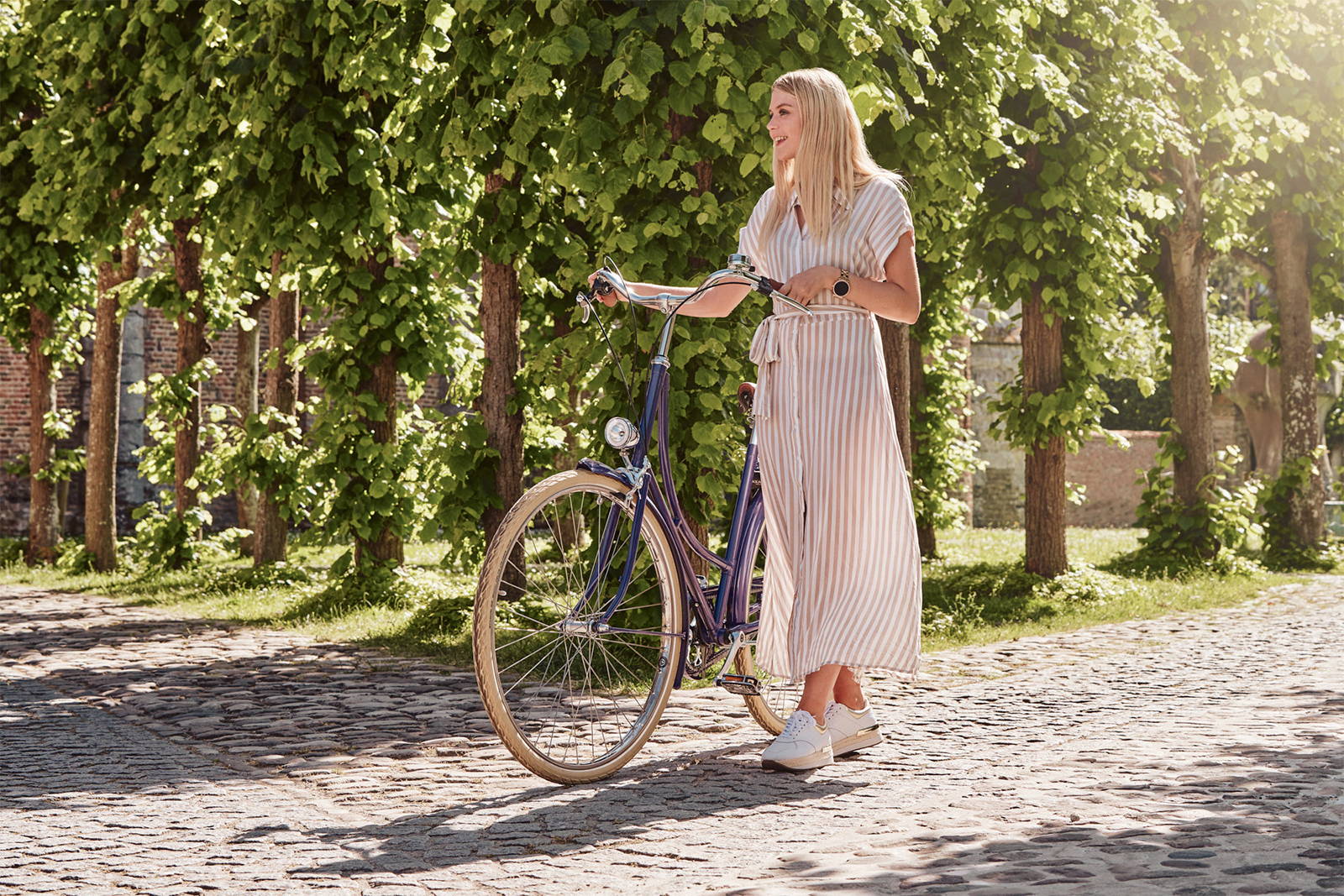 Cycling doesn't have to be spandex shorts and clip-in shoes, it can also be maxi skirts and pristine shirts (bonus points if you colour-coordinate your outfit with your bike). Never again do you have to choose between looking good and being able to bike somewhere. Smart additions like chain guards and fenders keep your clothes free of pesky bike grease and mud so you can keep rocking the bell-bottoms and white jeans.
The step-through frames are perfect if you're like us and think biking with a dress or skirt looks mega-cool.City bikes are no strangers to style - check out the models from Linus and Achielle. It's high time we stop pretending that aesthetic isn't an important consideration when searching for a new bike. If you think your bike is ugly, you probably won't ride it much! The classic look of city bikes can be a huge draw and a gateway to riding more often.
6. PLAY A PART IN CHANGING YOUR CITY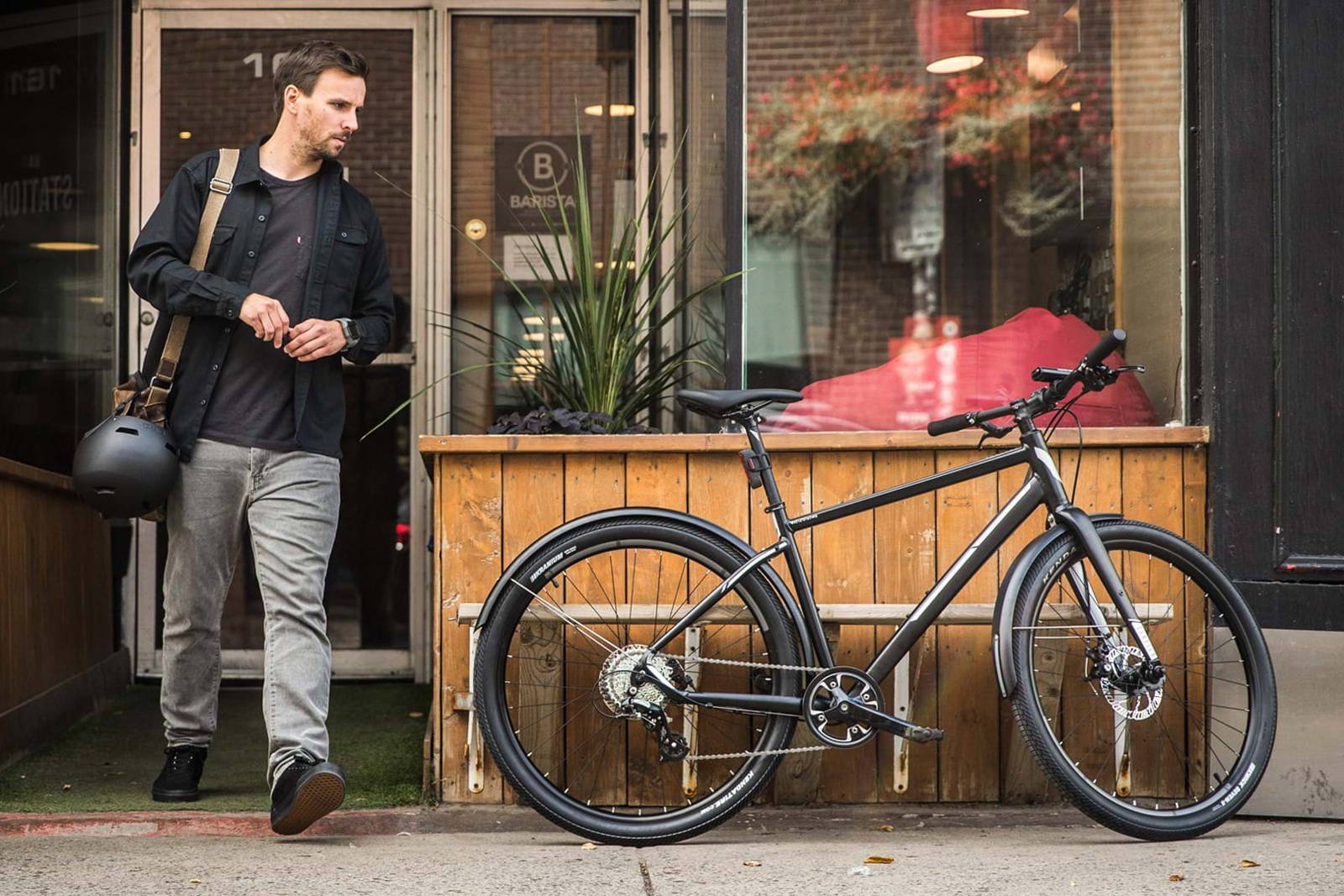 One need only look at Amsterdam or Copenhagen to see how a collective appreciation of urban biking can change the DNA of a city. First and foremost, it dramatically reduces carbon emissions from cars and even public transportation. With spooky phrases like "climate-anxiety" becoming increasingly common, city biking is a relatively low-effort way to feel a part of the solution. Secondly, the more cyclists there are on the roads, the greater the pressure on cities to build better bicycle and pedestrian-friendly infrastructure. Since the start of the pandemic the increase in Toronto cyclists has sparked tons of new and engaging conversations about the future of the city's transportation needs. Research has also shown that cities with more bikes end up being more social cities. The less people are restricted to their big metal boxes (also known as cars) or stuck underground on transit, the more interaction and connections occur because everyone is visible to one another. More bikes in the city also means less noise and air pollution leading people to get outside more and feel more connected to their neighbourhood.
We could go on forever about why city bikes will change your life (I mean really, ask anyone at Curbside what they think about them and prepare for a Braveheart-esque speech!) but for now we'll leave it at six. Still not convinced? Book an appointment to come by the store and take one for a test ride…. We may convert you yet!