All hail the best cargo bike ever produced! Want the stability of a three-wheeler with the safer handling of a two-wheeler? The Carve has the same independent steering as a Nihola. That makes slower-speed handling in gridlock perfectly and confidently safe. But, what about higher speeds? Chances are good that you might find yourself on off-street bike paths where you can open up the speed safely. Most three-wheelers will go up on two wheels at higher speeds. The Carve tilts. Tilt steering means the wheels are glued to the ground while the bike leans into the corner. You've never had more fun, same with the cargo. Heading back into slower-speed gridlocked traffic? Switch the tilt function off and you can navigate the city with ease. City or weekends, this is the ultimate cargo bike. And, with the powerful Yamaha e-assist this bike is full tilt forwards.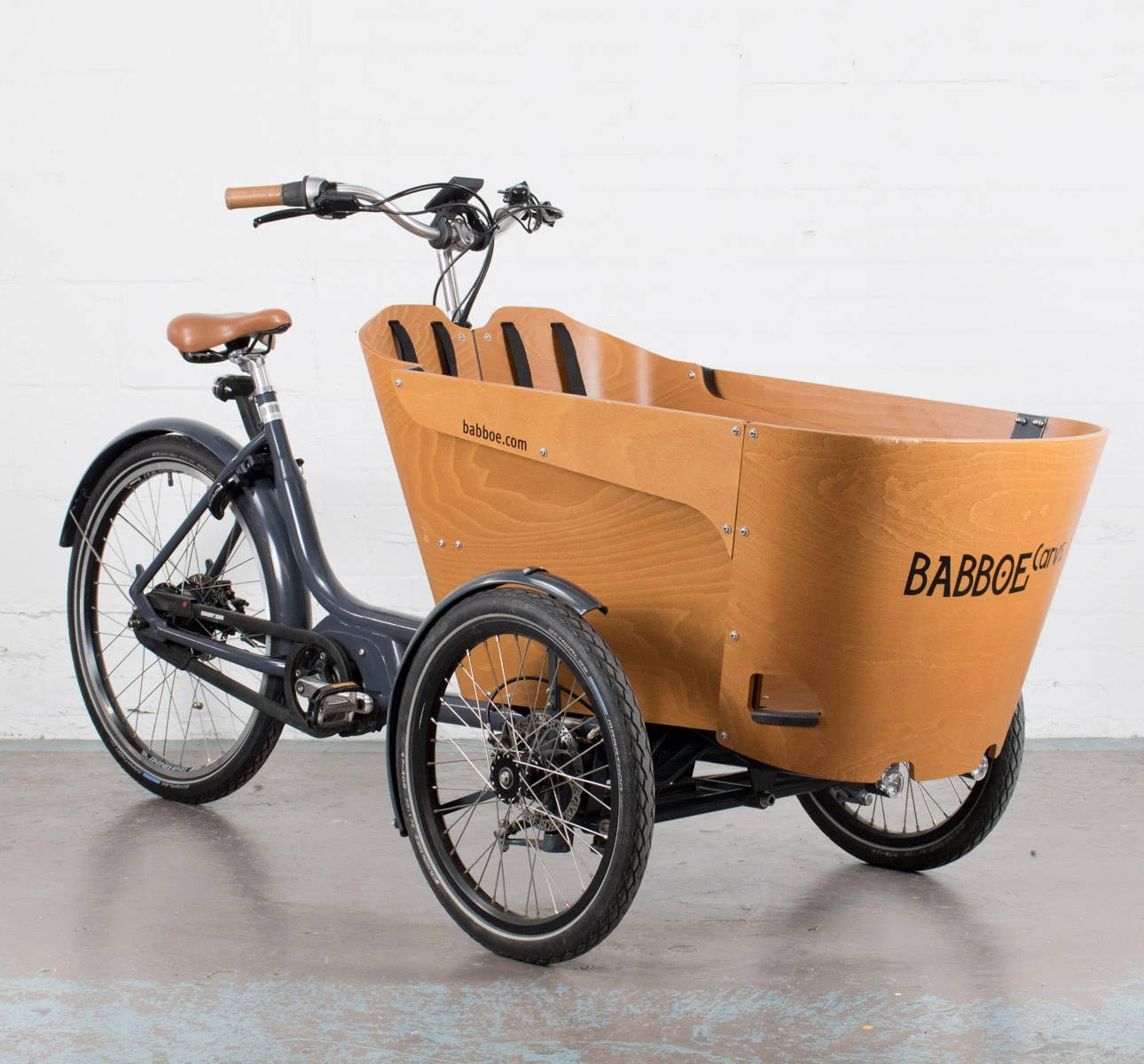 WHO NEEDS A CAR WHEN YOU HAVE A CARVE?

If you live downtown anywhere, chances are good you live up 90% of your life within a 7km radius. Seriously, map it for yourself. Whether work, coffee, a haircut, daycare or brunch, nearly every distance is either too far to walk or too far to drive. Enter the Babboe Carve. This is a bike that can multitask your lifestyle radius with joyful ease. it breezes through gridlock without ever having to search for a parking spot again. But, unlike most cargo bikes, the Carve can bust out of your normal radius. It can hit off-street bike paths and adventure to far away playgrounds and picnic spots. Or, it can be the perfect long distance commuter cargo bike. Carve out some quality time back into your life!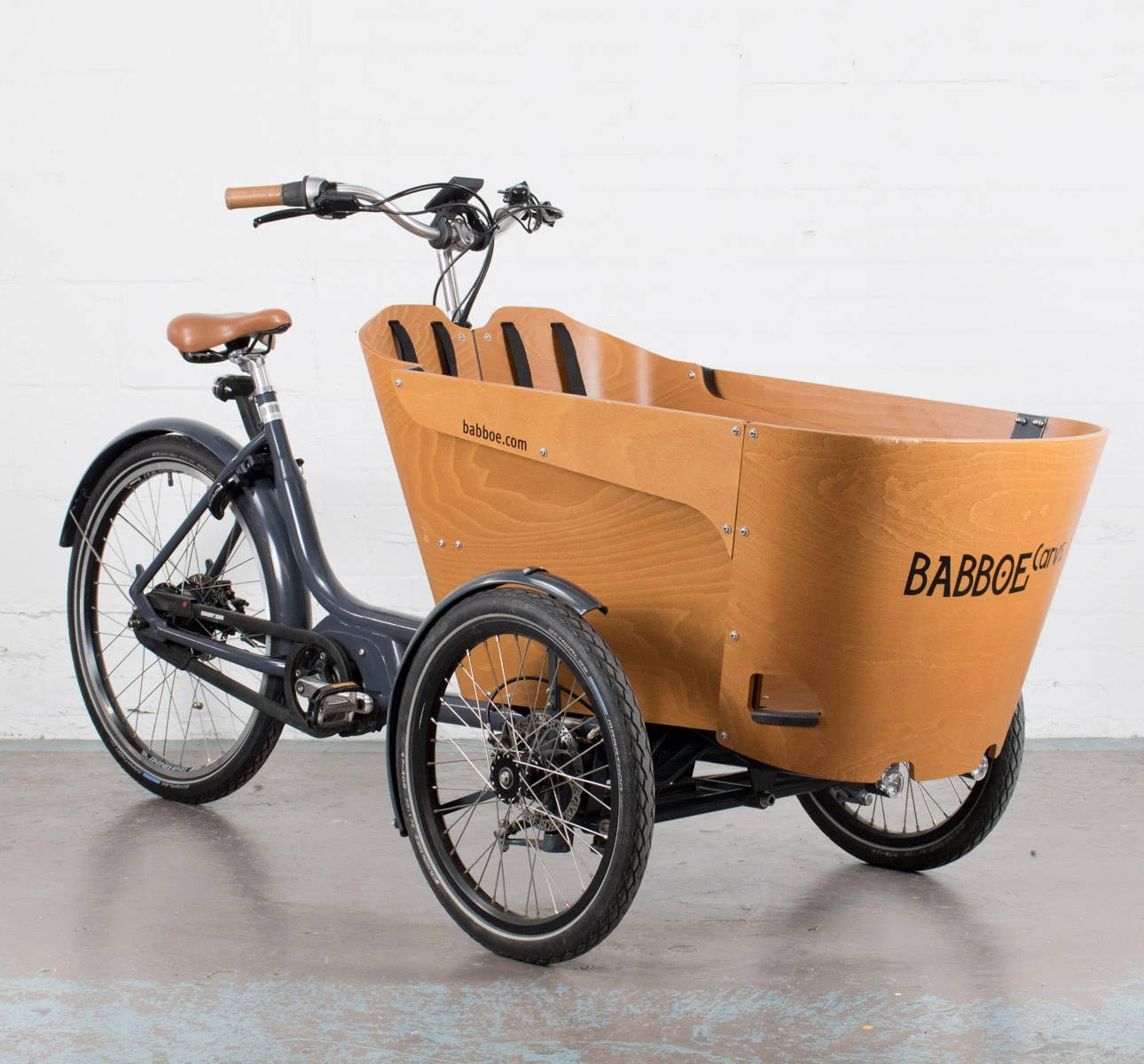 Let's see what makes this bike so special!
Cargo bikes, when they were first designed, were made for dense downtown cores. They were heavy, plodding, affairs that sulked around corners and really weren't fun. As cities in Denmark and Holland formed bedroom communities around larger cities, they also built bike lanes between them. That meant longer, faster rides on safe infrastructure - and that required a different bike.
The Carve is designed to tilt for safety on the speedy sections and untilt when in dense gridlock. It's a simple on/off switch. So, if you commute by bike path or hit the bike paths for weekend adventure, the Carve is only urban transportation you'll ever need!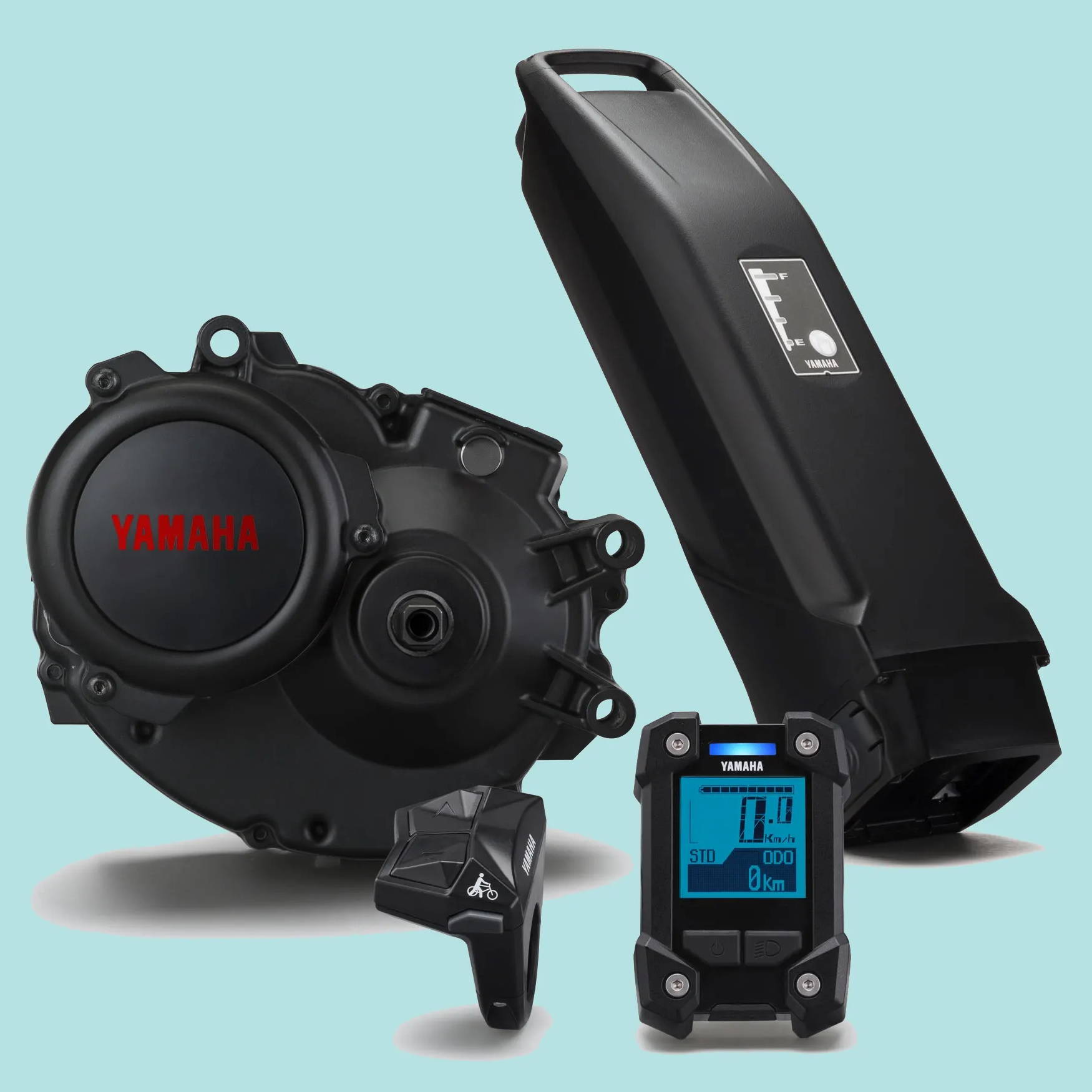 If you're carrying a ton of weight or have any hills, a cargo bikes motor is judged by one thing and one thing only: torque.
Torque is what prevents the bike from rolling backwards if you're starting off on a hill or a steep parking garage onramp. Torque is what launches a box full of heavy cargo forwards so it doesn't all depend on your legs. And, torque is what you need when you are cruising up hill with a heavy cargo load. It is the accelerative boost that gets you to the top.
The Yamaha motors are best in class for torque. Most motors are between 40-50nm. But the Yamaha is an impressive 80nm.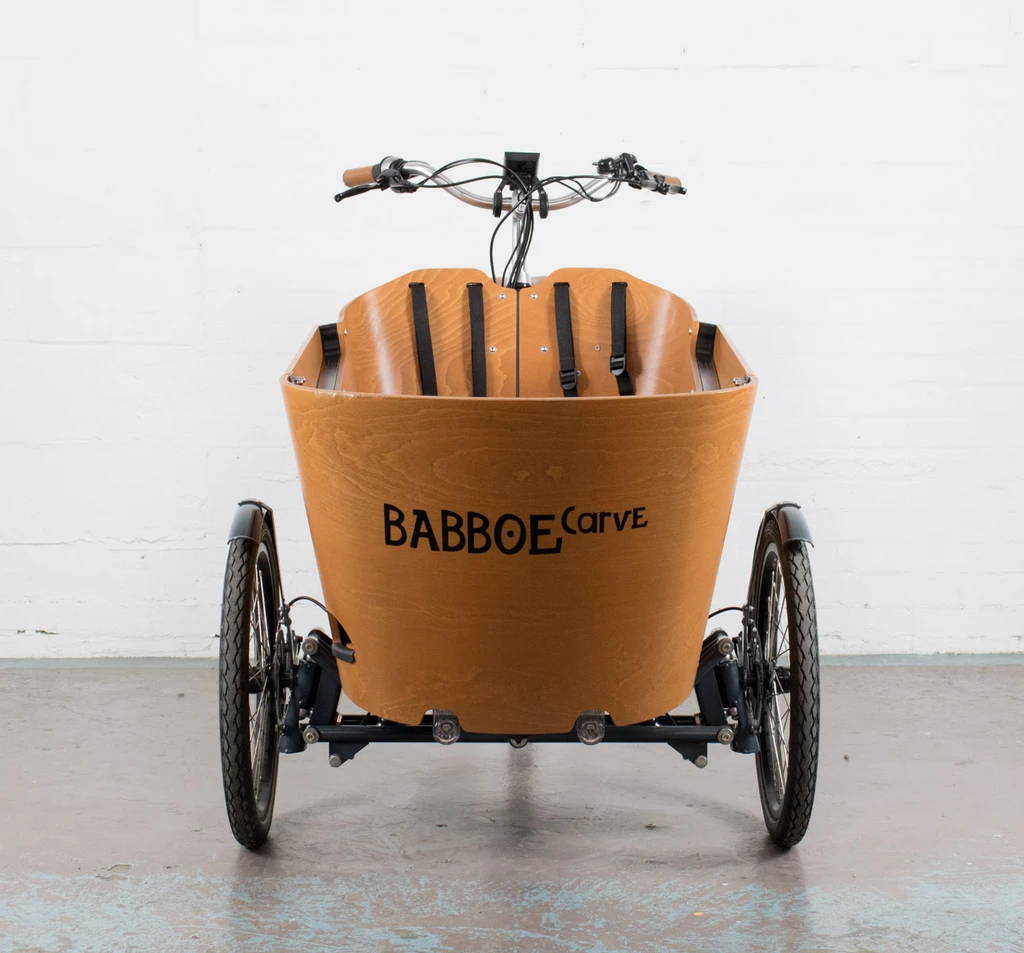 Like all the cargo bikes we sell, the Carve comes equipped with a highly impact-resistant box, to protect your precious cargo in city traffic.
Wood is amazing for impact-resistance. And, of course, it also looks beautiful. But, the wood on a Babboe isn't any ordinary wood. It's made of strong hardwoods sourced from Finland, and it's marine-grade, which means it's totally waterproof. Perfect if you store your bike outside year round (as the Dutch always do). It's the same stuff used for ocean-going recreational vessels.
Salt, ice, rain: it's no match for the Babboe Carve.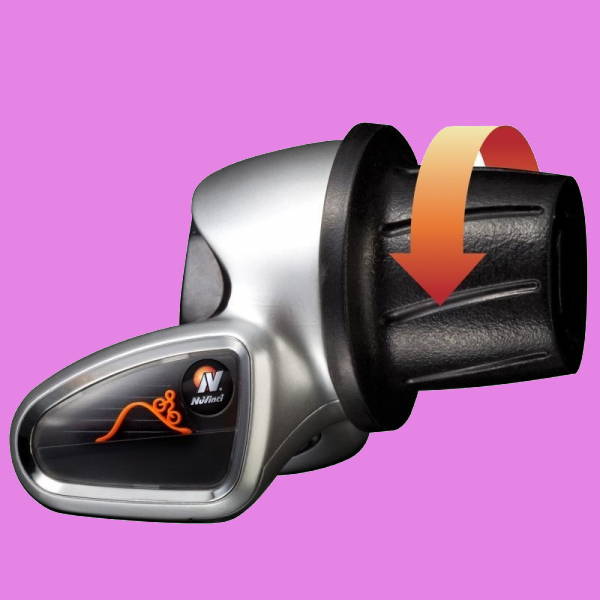 Like all good Dutch bikes, the Carve uses internal gears to keep maintenance low and the possibility for all-season outdoor storage. However, the Carve ups the ante by using the stunning Nuvinci "stepless" shifter and hub.
"Stepless" means there are no clicks between gears! Yep, that's right. Wherever you turn the shifter, that's the gear you're in! There's even a cute little person on the shifter unit to let you know whether the gear is easier or harder.
And the gear range is impressive, a massive 380%! A standard hybrid is about a 330% range. Not that it matters, you have the motor to help if things are getting steep.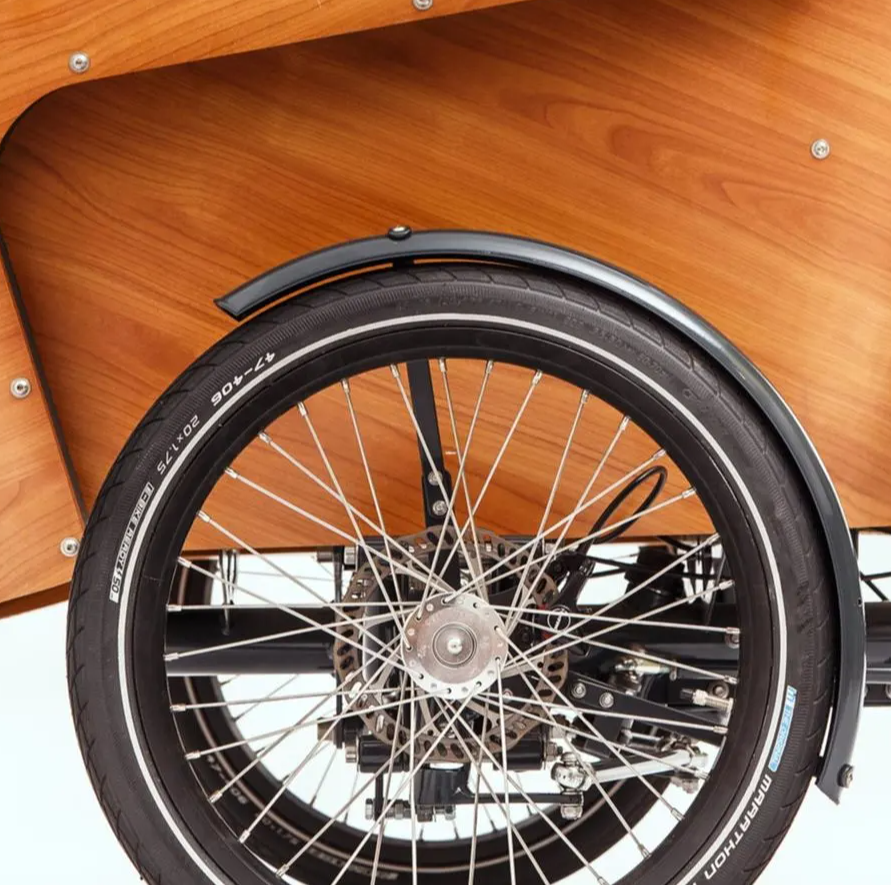 Carrying kids in a cargo bike means you need the most intuitive and powerful brakes possible. The Carve uses hydraulic disc brakes. That may sound intense, but what it really means is lots of power, and near-perfect control.
Why disc brakes in the first place? Good question!
Unlike rim brakes, disc brakes aren't nearly as effected by rain or puddles. On a rainy day, a rim brake is half rim wiper and half brake. A disc brake sits far above the ground keeping your braking safe and above all, consistent.
Now, add some hydraulic fluid to the disc brakes and we're talking serious power. Unlike cable activated brakes, which require more maintenance, there is no cable to stretch and the fluid never freezes on cold winter days.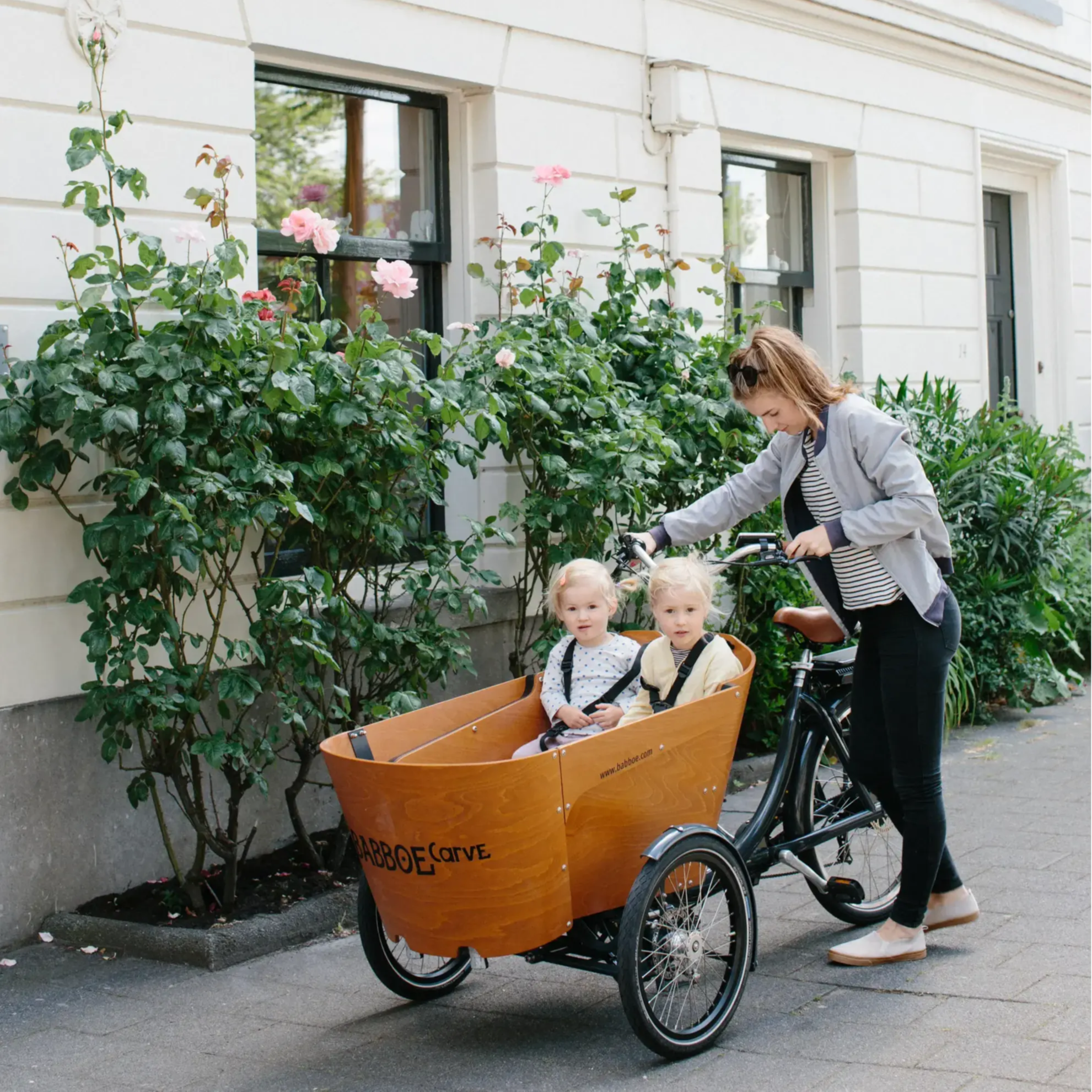 Who invented the cargo bike? Nobody knows. And, for years, the cargo bike in Holland was made by small custom manufacturers who could not export the bike beyond their local county - and had no intention to do so.
Babboe was the first company to see that the Dutch cargo bike was a national treasure, and they were the first to scale production so that it was available to anyone and everyone.
Today, Babboe is the biggest cargo bike company in the world by sales, and the Carve is the crown jewel - truly the most advanced city bike for city and recreation, and with the most advanced technology, from the tilt steering to the Yamaha motor.
Your Babboe Carve has a ton of options you can add to make it even better.
A rain-tent that isn't any old rain-tent. It's a rain-tent with a burly roll-bar to add another layer of protection. Just in case!
A rear rack, just in case you need more storage space!
Fun cushions for the bench with lots of great patterns.
An extra bench! So you can fit up to four kids!
And, baby seats and toddler seats and adaptors for car seats, so you can transport precious cargo safely!
---
WHAT IS AN E-ASSIST BIKE?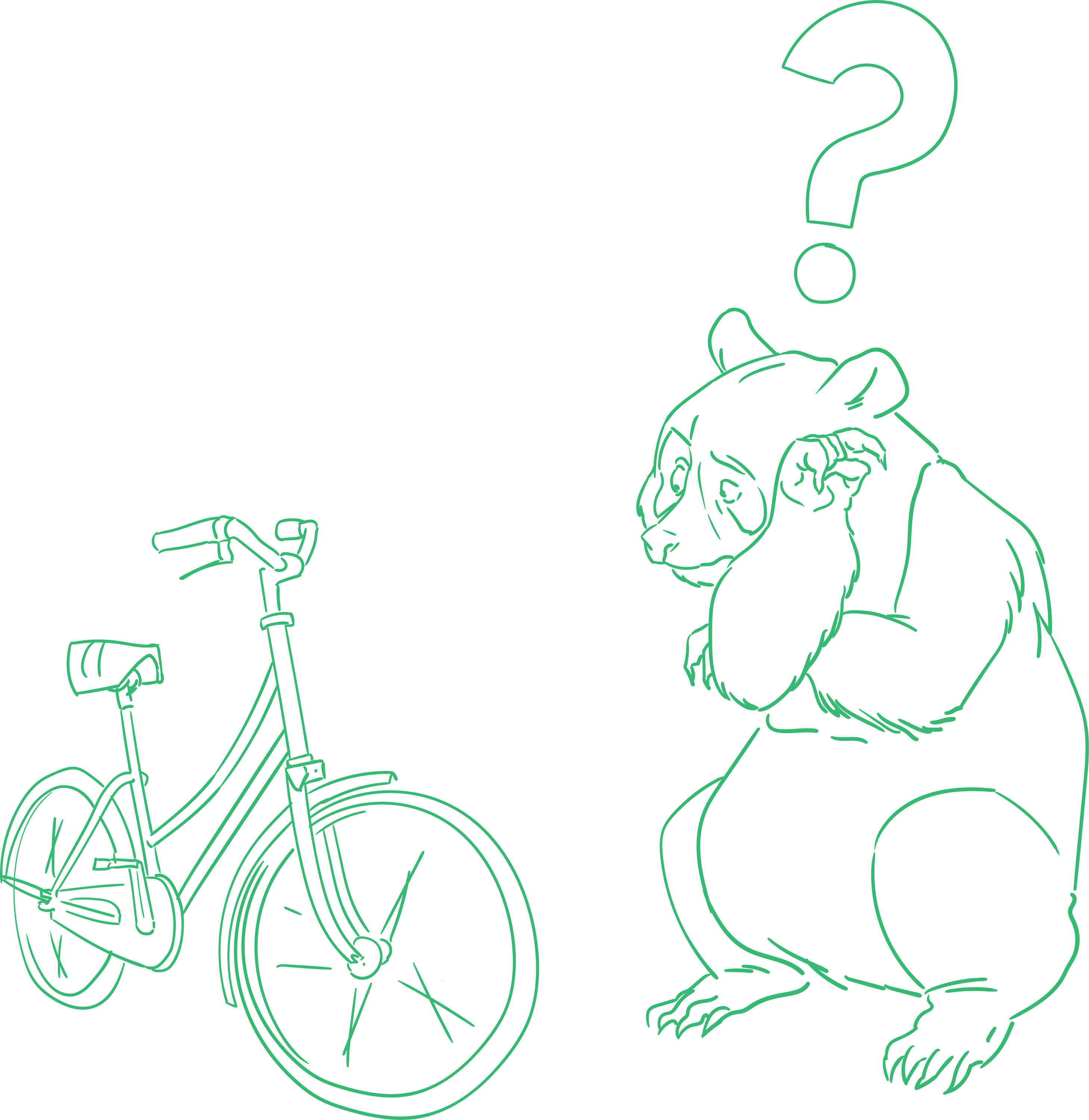 An e-bike is a pedal-assist bicycle, or a "pedelec." There is no throttle. Instead, there is a sophisticated computer system that reads your inputs and outputs a real-time variable assist that tunes itself to your needs right now. To ride one is sensational! It feels like the bike is reading your mind!

An e-bike is a pedal-assist bicycle, or a "pedelec.". There is no throttle. Instead of a throttle there is a sophisticated computer system that reads your pedalling torque + wheel RPM's + pedal RPM's a thousand times a minute. This data turns into a variable assist that constantly tunes itself to your needs in real-time. To ride one is sensational! It feels like the bike is reading your mind!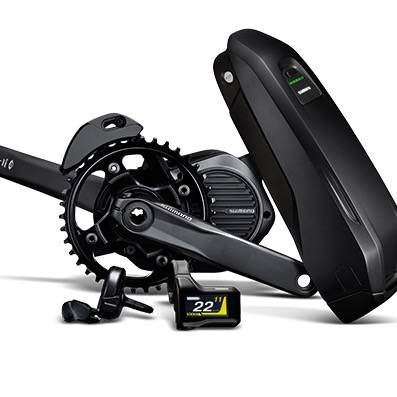 CAN I CRANK UP THE POWER?
Yes!! While the computer is constantly tuning itself to your real-time needs, you can also crank this variable assist anywhere from 30% assist to 300%+
There's a console on your handlebar that tells you how much mileage you have on the battery, how fast you're going, and your total trip distance and time. It's amazing!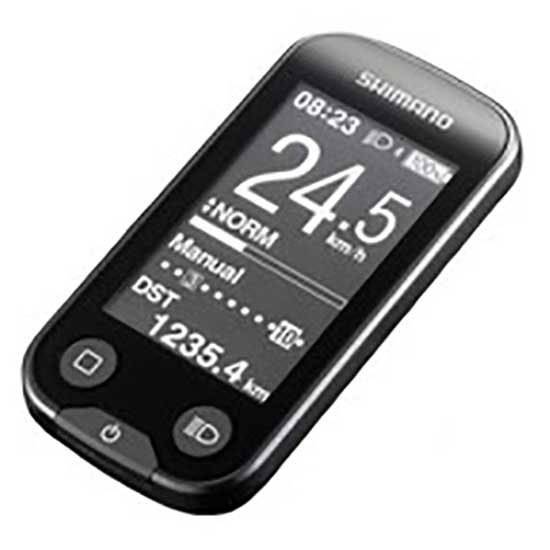 Absolutely not! A bike with a throttle is dangerous. With a throttle you can stop pedalling or hit the brakes and you can still lurch forward. On a pedelec, the motor cuts out the second you stop pedalling or hit the brakes. And, according to government regulation, the motor also cuts out above 32km/hr.
WHAT'S THE DIFFERENCE BETWEEN THOSE E-SCOOTERS I SEE?
Oh my goodness, where do we start? They shouldn't even be mentioned in the same breath!
E-scooters are a throttle based system and are illegal (or classified as motor vehicles) across Europe because they are dangerous. There are grounds to believe they will be illegal here soon too.
Currently, these bikes are sold through a legal loophole here in Canada.. In Europe, regulation says a motor can only operates while pedalling. In North America, regulation states the bike must have pedals, but never states these pedals need to be used..
E-scooters have pedals, but they rarely work. They are legal ornamentation and they aren't fooling anyone, and that includes lawmakers.
Plus, if it's between a computer that automatically senses the power you need or pushing down a thumb throttle, what would you prefer? Unless you like having a sore thumb?
One word: Service.
Service is key. For a long time e-bikes have been the wild-west until Bosch, Yamaha and Shimano came around. We speak from experience when we say that when you buy an e-bike that somewhere down the line, will go wrong. A good e-bike means we can run diagnostics with no guessing-games that take time and patience. A good e-bike means there is global technical support just a phone call away. .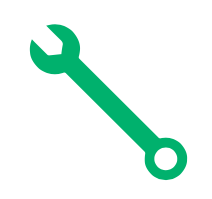 WHERE SHOULD THE MOTOR BE?
As a rule the motor should be a mid-mount and made by a company you can trust. Names like Yamaha, Bosch, and Shimano are key. Other players like Bafang are reliable, but if you haven't heard of the company, be extra careful
. Front motors are dangerous. And no rear mount motor compares to the performance quality of a reliable mid-mount.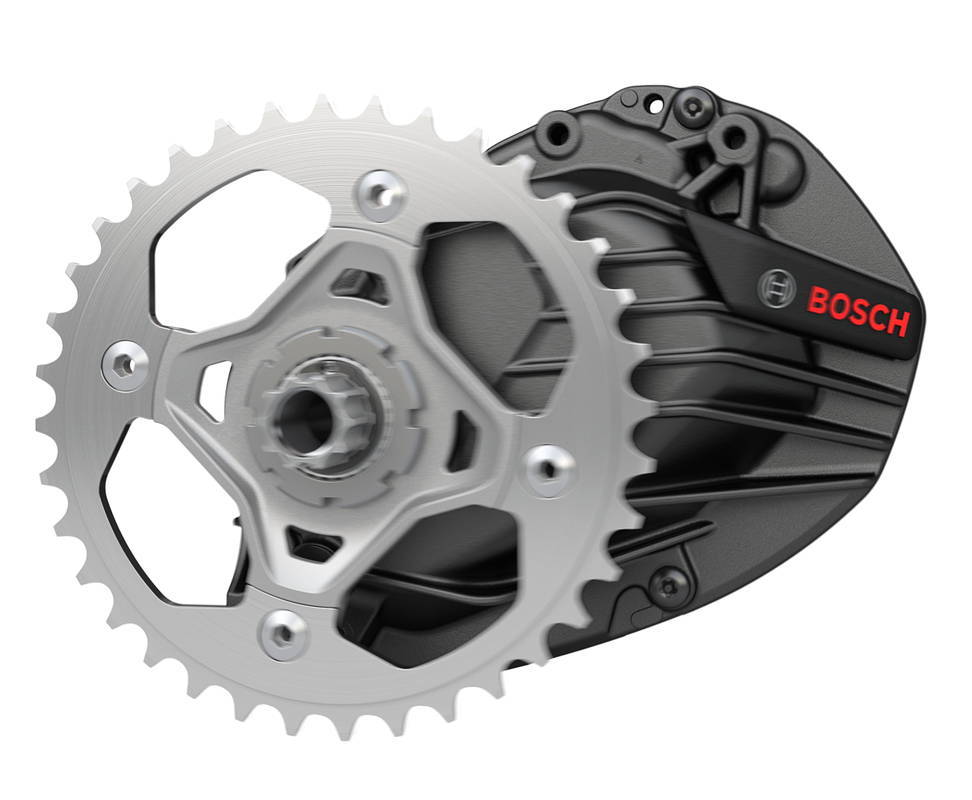 DESCRIBE THE DIFFERENT MOTORS PLEASE!
Each brand brings its own experience to motor production. The important thing is to focus on brand-name quality. That said, Shimano is known for mileage and a more intuitive feeling motor and is often seen on higher performance bikes.. Bosch is known for power and is often seen on cargo bikes. Yamaha is famous for torque and is often seen on commercial grade cargo bike. All bikes take about 3.5 hours to charge and use recyclable Lithium Ion Batteries that take 1000+ full charges (about five years of use).
Found on Devinci and Bullitt cargo bikes, these are highly tuned long-range motors with balanced power and torque
E6100 Motor
250W Nominal Power
418W battery
Up to 185km/Charge
60nm Torque
Found on Urban Arrow and Benno Bikes, these are powerful motors for heavy duty cargo carrying
Performance Line Motor
350W Nominal Power
400W battery
Up to 100km/Charge
50-65nm Torque
CX Motor
350 Nominal Power
500W battery
Up to 100km/Charge
75nm Torque
Found on Babboe family and commercial grade cargo bikes. These are high torque motors with tons of power.
PW Motor
350W Nominal Power
400/500W battery
Up to 100km/Charge
80nm Torque
---
---

NIHOLA 4.0 VS BABBOE CARVE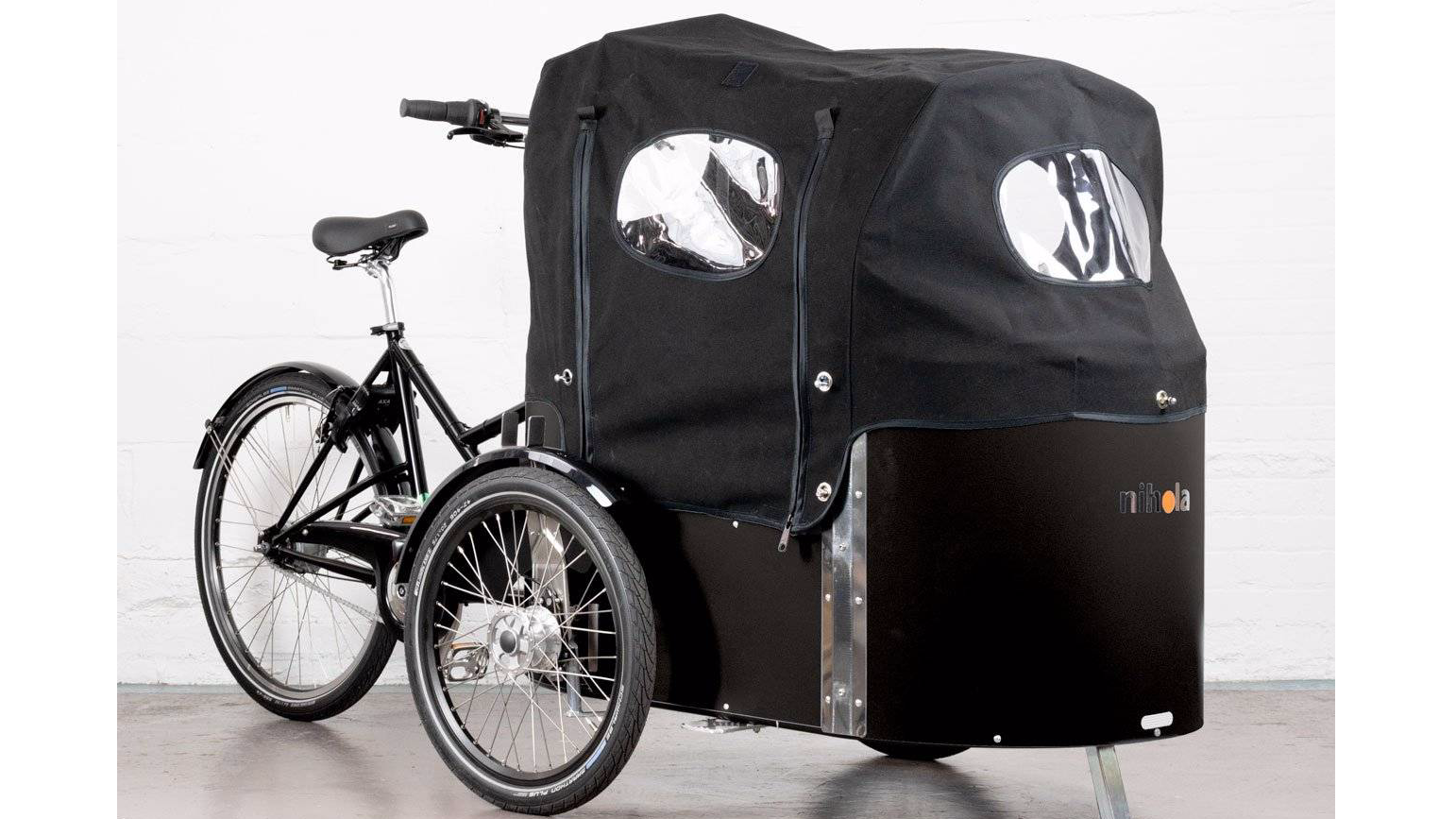 HOW ARE THEY DIFFERENT?
Independent steering only
Get's a bit tippy in high speed corners
Lightweight, impact-resistant Lexan Plastic
Good quality Bafang aftermarket motor kit installed onto frame
Spotty after-sales serviceability on motor
Decent range Nexus hub with 306% range
No lights included
Carries 4 kids
98lb weight
The Babboe Carve owes Nihola a massive tribute to Nihola for it's independent steering. Most cargo bikes (even from Babboe) use a type of steering that requires you to steer the whole box. A Carve steers exactly like a Nihola. That is, until you turn the tilt on. Then it steers like a Butchers & Bicycles. Whereas a Nihola will get a bit unhinged at higher speed corners, the Carve stays glued to the ground. Another big difference? The Yamaha motor is best-in-class.
Rigorously tested in the EU to withstand impacts and crashes
Independent steering
Strong steel frames that are treated for rust resistance and chip resistance
Can both be stored outdoors in all weather
Low maintenance internal gears
Powerful disc brakes
Chainguard to keep clothing clean
Upright seating position
Comfortable grips and saddle
Puncture resistant tires
100kg cargo capacity + 100kg rider capacity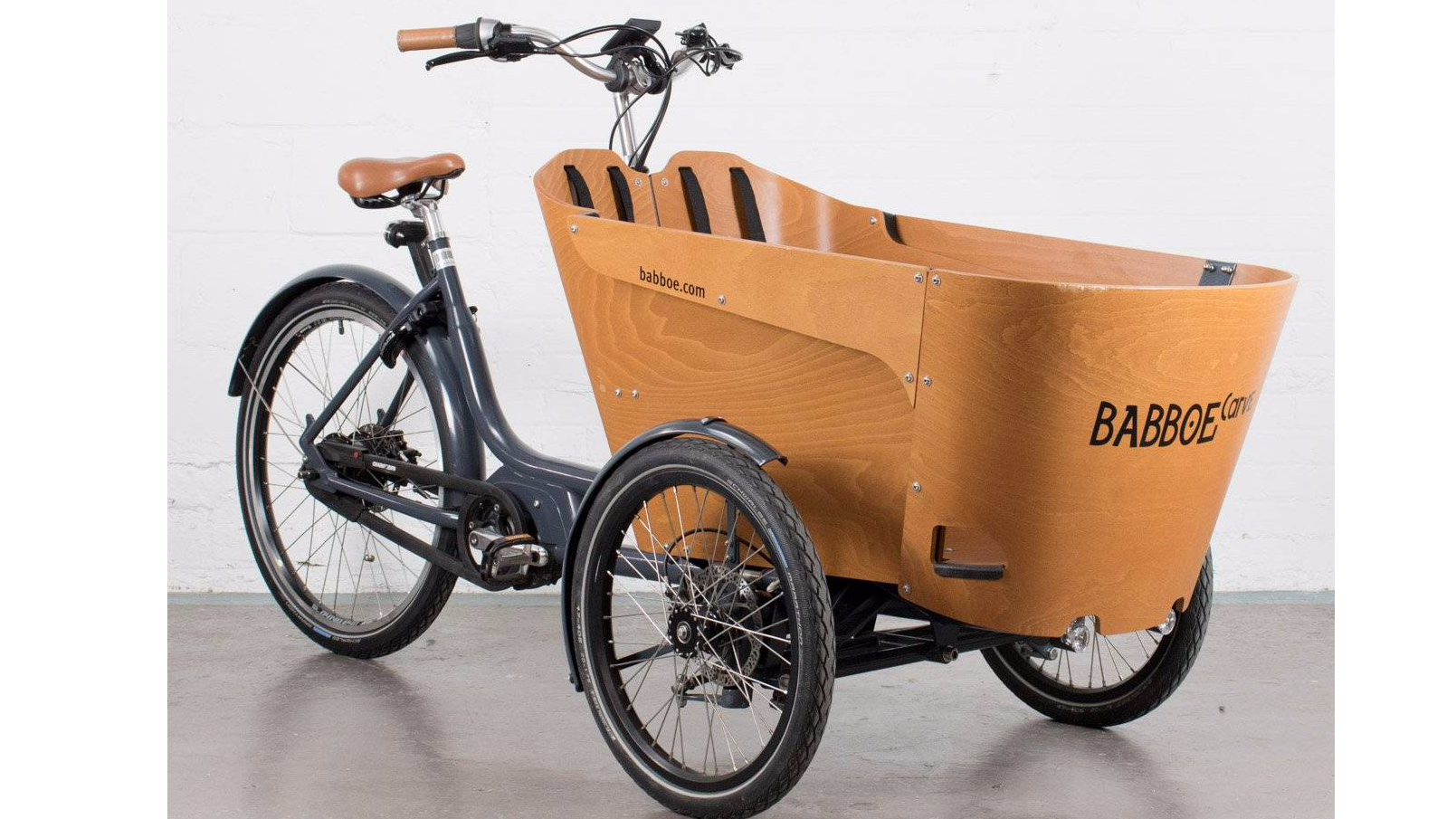 HOW ARE THEY DIFFERENT?
On/off tilt steering option
Glues to the ground on high speed corners
Heavier wood box for impact resistance
High quality Yamaha motor integrated into frame
Global after-sales serviceability on motor
Wide-range Nuvinci hub with 380% range
High powered lights runs on battery
Carries 2-4 kids (w/extra bench)
150lbs weight
BUTCHERS & BICYCLES VS BABBOE CARVE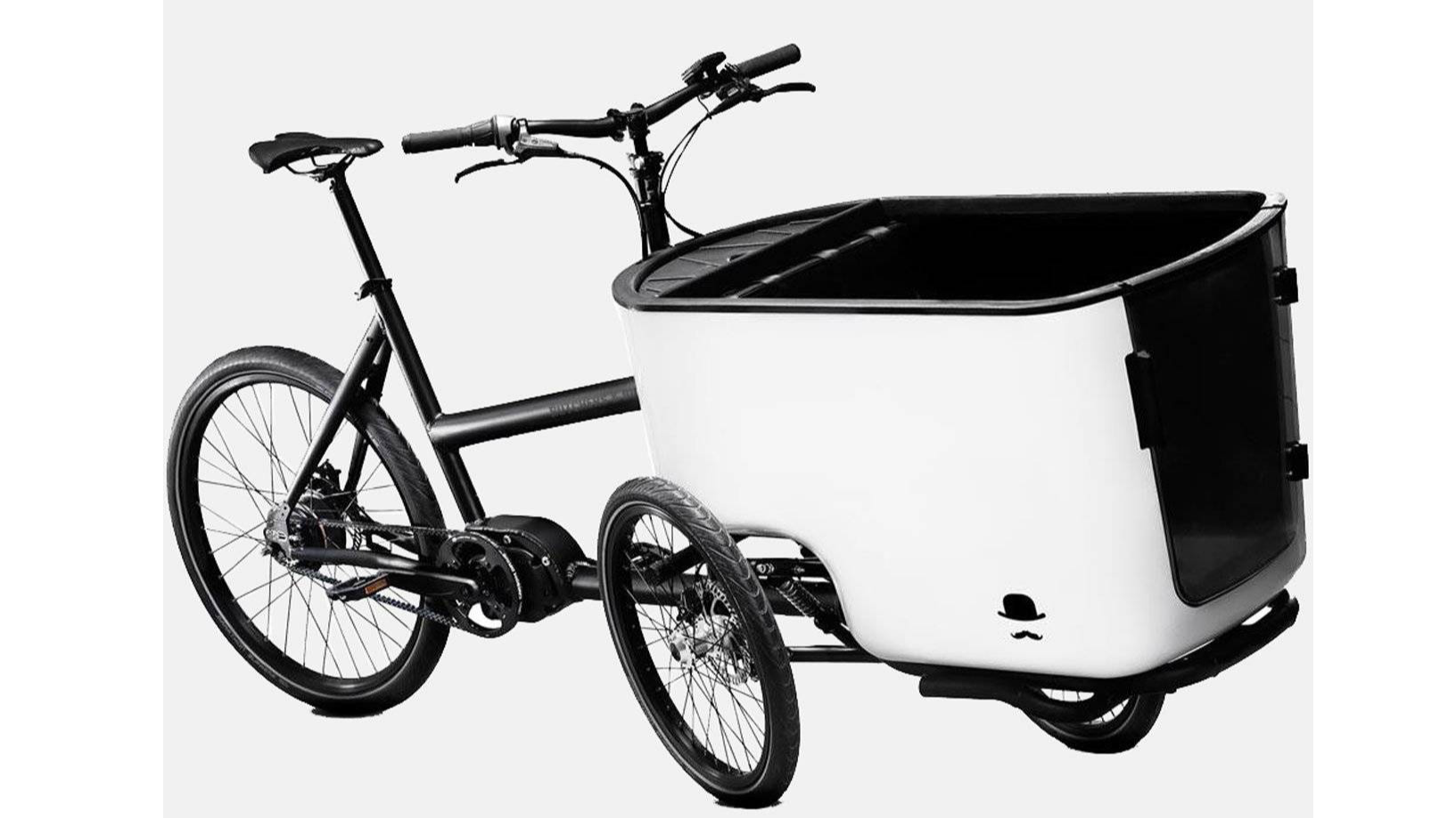 HOW ARE THEY DIFFERENT?
Strong aluminum frame, naturally rust resistant
Tilt only function
Excellent higher speed handling
Lightweight ABS plastic box is highly impact resistant (and very light)
Bosch CX motor with 70nm of torque
Tilted forward riding position
No chain guard
Max two kids
Butchers & Bicycles is the original tilt-steering cargo bike. But, did they go far enough? While we love the modern materials of the Butchers & Bicycles (the ABS box, the aluminum frame), we also love the classic look of the Babboe Carve. Both are equally durable. Where they differ is tilt. The Butchers & Bicycles handles like a two-wheeled cargo bike at slow speeds: a bit nervous feeling and requiring rider control. The Carve has an on/off tilt feature. In dense traffic? Turn the tilt off and the independent steering takes control. Riding off-street on safe bike paths? Turn on the tilt and have the time of your life!
HOW ARE THEY SIMILAR?
Rigorously tested in the EU to withstand impacts and crashes
Tilt steering
Nuvinci hubs with step-less gears
Powerful hydraulic disc brakes
Puncture resistant tires
Can both be stored outdoors in all weather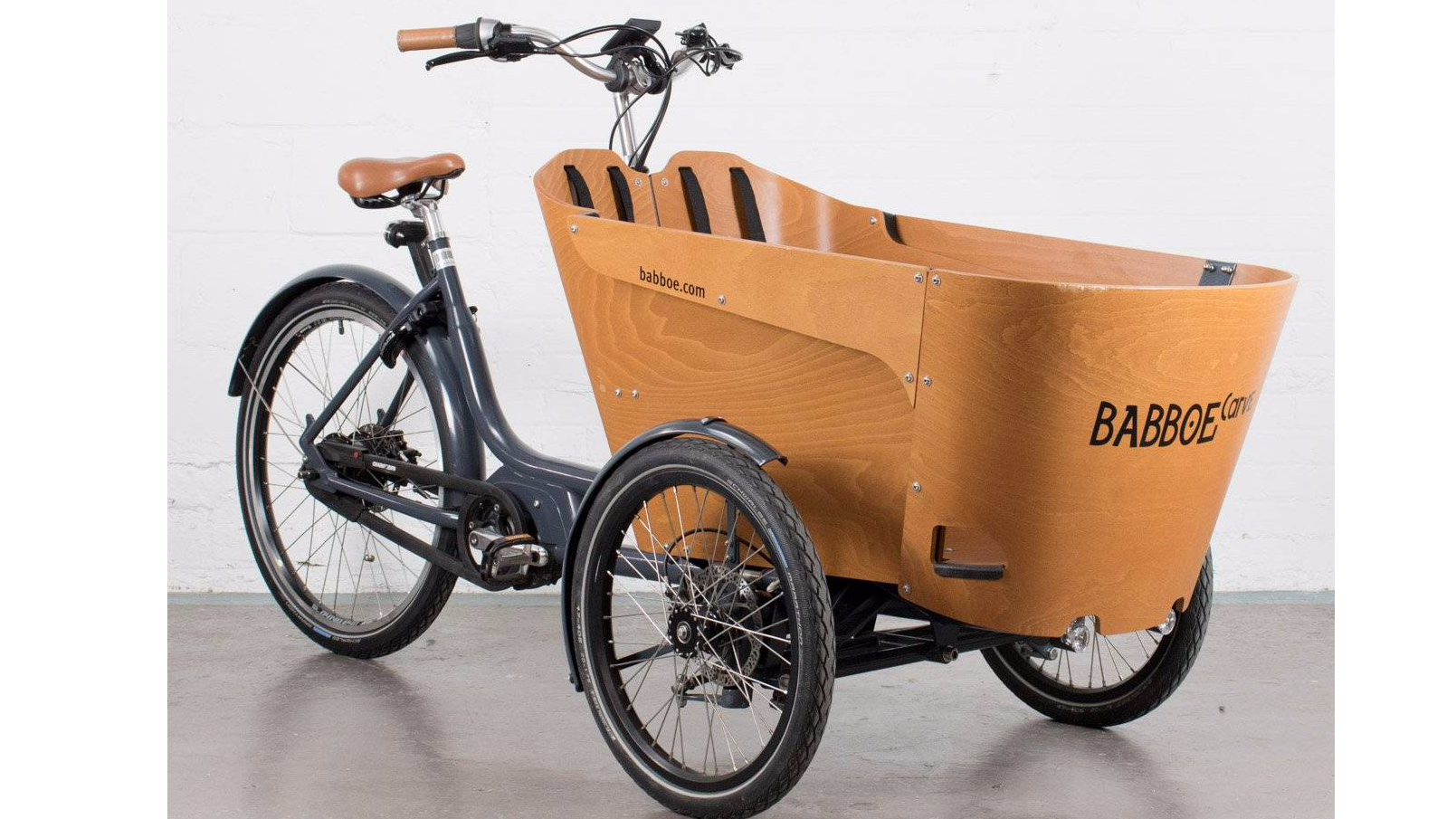 HOW ARE THEY DIFFERENT?
30% stronger steel frame with chip-and-rust resistant finishes
On/off tilt function
Excellent all-round handling
Marine-grade wood box is highly impact resistant (but heavy)
Yamaha motor with 80nm of torque
Bolt-upright Dutch-style position
Full Chainguard
Max four kids
---
ACCESSORIES WE HIGHLY RECOMMEND

Ready to hit the streets? Make sure your bike is well secured with an Abus lock. The Carve rain-tent keeps your kids dry and is built around a steel roll-bar for extra safety. Cushions make the ride comfier and both babies and toddlers can fit with Babboe's special seats - both made from extra impact resistant EPS foam or rubber. And, add an extra rack for more cargo capacity!
---
Why do we love the Babboe Carve? Because there's nothing it can't do!
It has safe, independent steering for slower speed gridlock riding
It has safe tilt steering for off-street bike paths
It has a powerful Yamaha motor for hills and heavy cargo
The marine-grade wood box is highly impact resistant and waterproof
It is made of tough steel that has quality finishes to resist rust and chips
The Nuvinci hub is low maintenance and has a wide, wide range
The powerful disc brakes are powerful in all weather and all load size
It's a quality bike from an amazing company!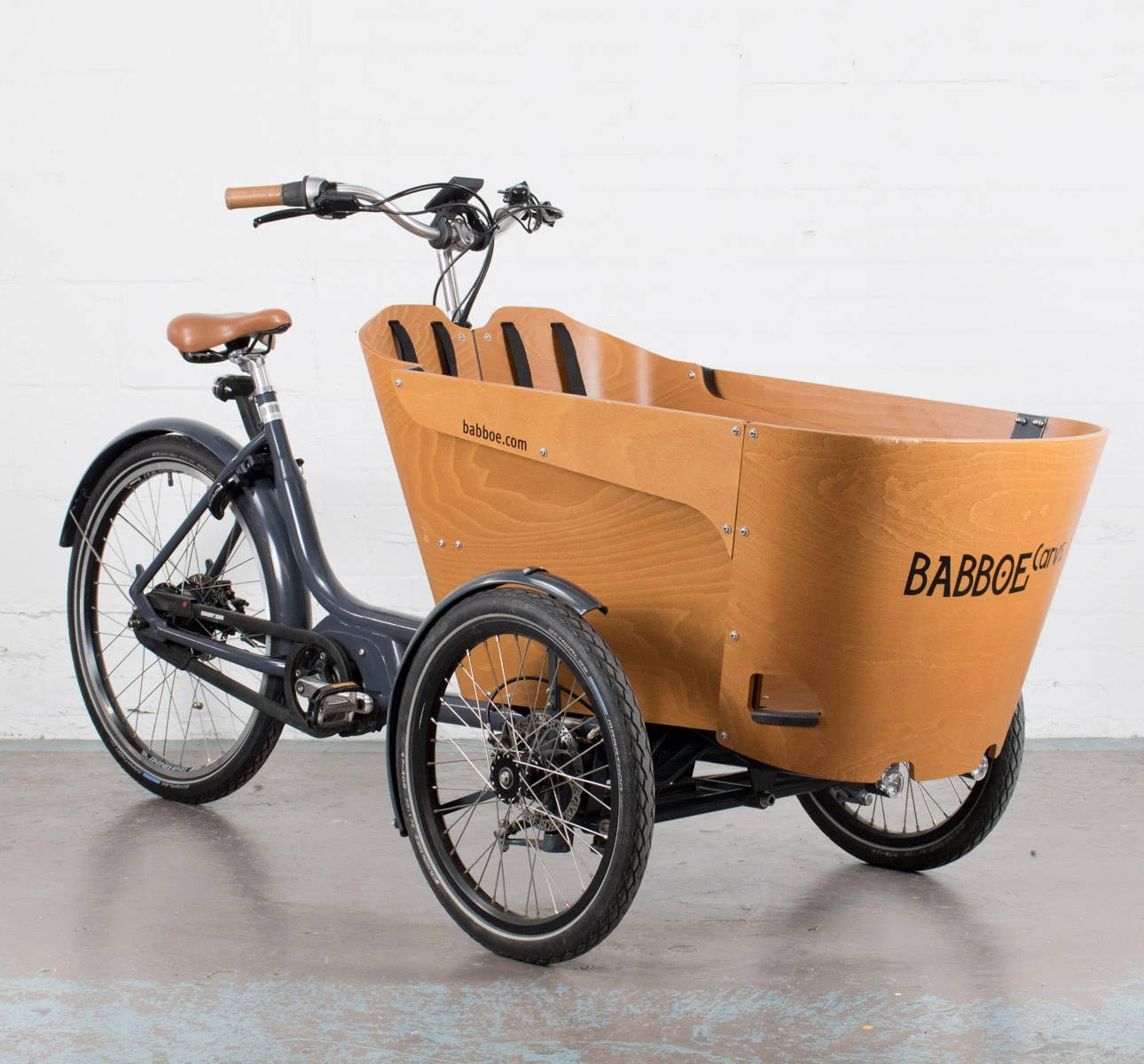 "Want to know who started the cargo bike revolution? Without a doubt, it was Babboe. By scaling cargo bike production, Babboe made cargo bikes available to the world. Today, they lead with affordable cargo bikes and advanced R&D that betters the breed. One thing all our brands have in common is that they are all leaders. Babboe is no exception. We're proud to be North Americas first and largest Babboe retailer."
---
By families for families, that's the Babboe motto. Today there are numerous cargo bike companies, exporting to the world. Before them there was Babboe. And before Babboe, a hodgepodge of small Dutch custom builders who built cargo bikes to spec at high prices and very slow speeds. Want to know who kickstarted the whole cargo bike revolution? Without a doubt, it was Babboe.
The cargo bike before Babboe was largely a commercial use product. These were often slow to produce due to all sorts of custom requirements. But, Babboe knew that families used these bikes for kids, and that as a kid-carrying device it was a scalable product - and in being scalable, it could be cost-effective, and available easily.
Today, Babboe continues to lead the pack with advanced R&D that has produced remarkable bikes like the Babboe Carve, easily the best cargo bike on the market for safety and versatility. And, they continue to produce affordable cargo bikes for families, whether it's the popular City model or newer models like the Slim that compete with todays "longtail" market by offering more safety. And, of course, Babboe still pays homage to the commercial cargo bikes that gave them their start. Bikes like the Babboe Big are our most popular bike for small businesses looking for an inexpensive and effective way to reach their target markets.
As North America's first Babboe importer, we're pleased to carry this amazing product!
---