The classic British folding bike. An original design refined for the modern city.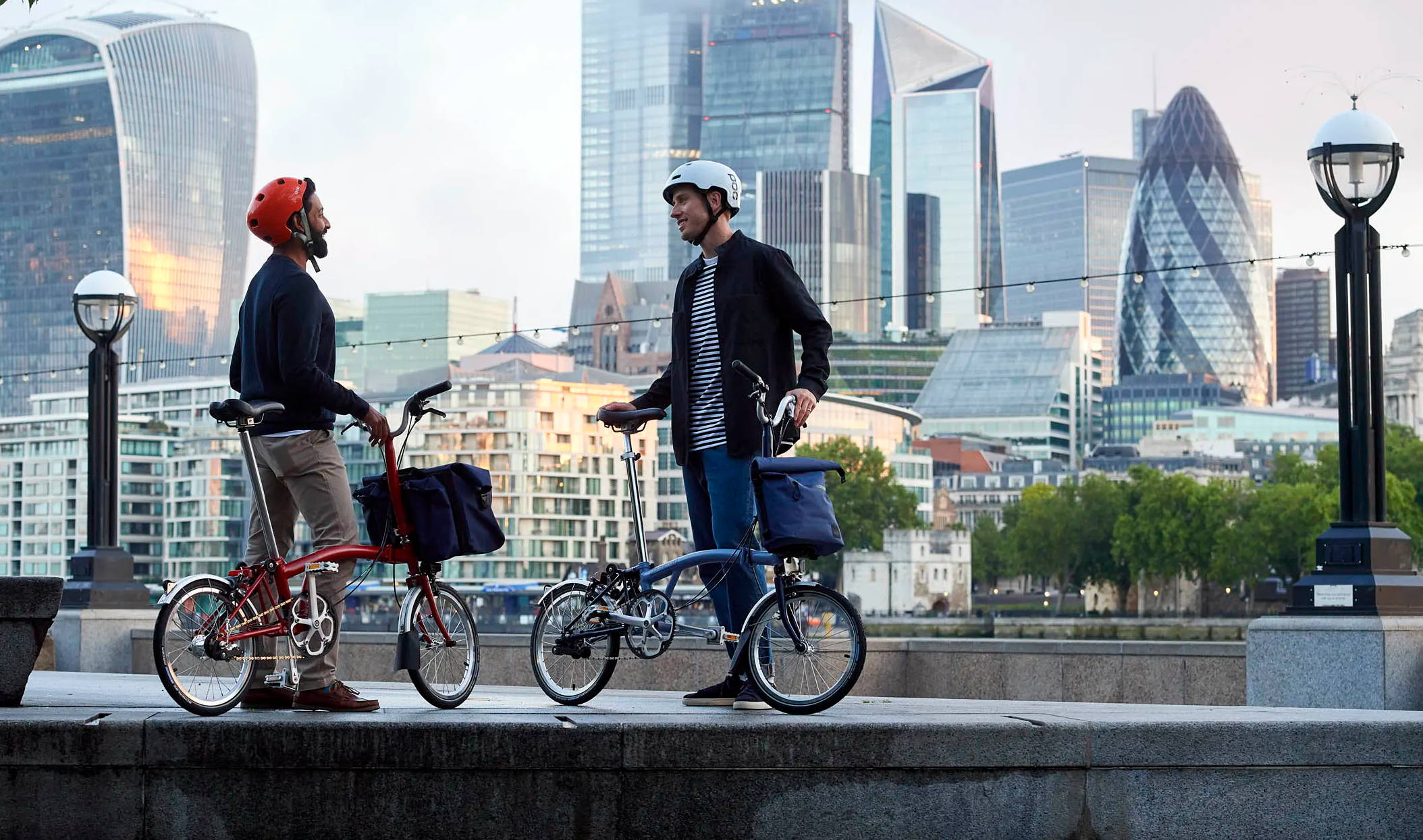 The Brompton C Line (previously known as the standard lineup of Brompton bikes) has been reborn for 2022 with a new name but the same hand-made high quality Brompton is known for. With over 500 configurations, you can customize your Brompton to your heart's content and build the ideal bike for your lifestyle's specific needs.
Priced from $1950 (CAD).
---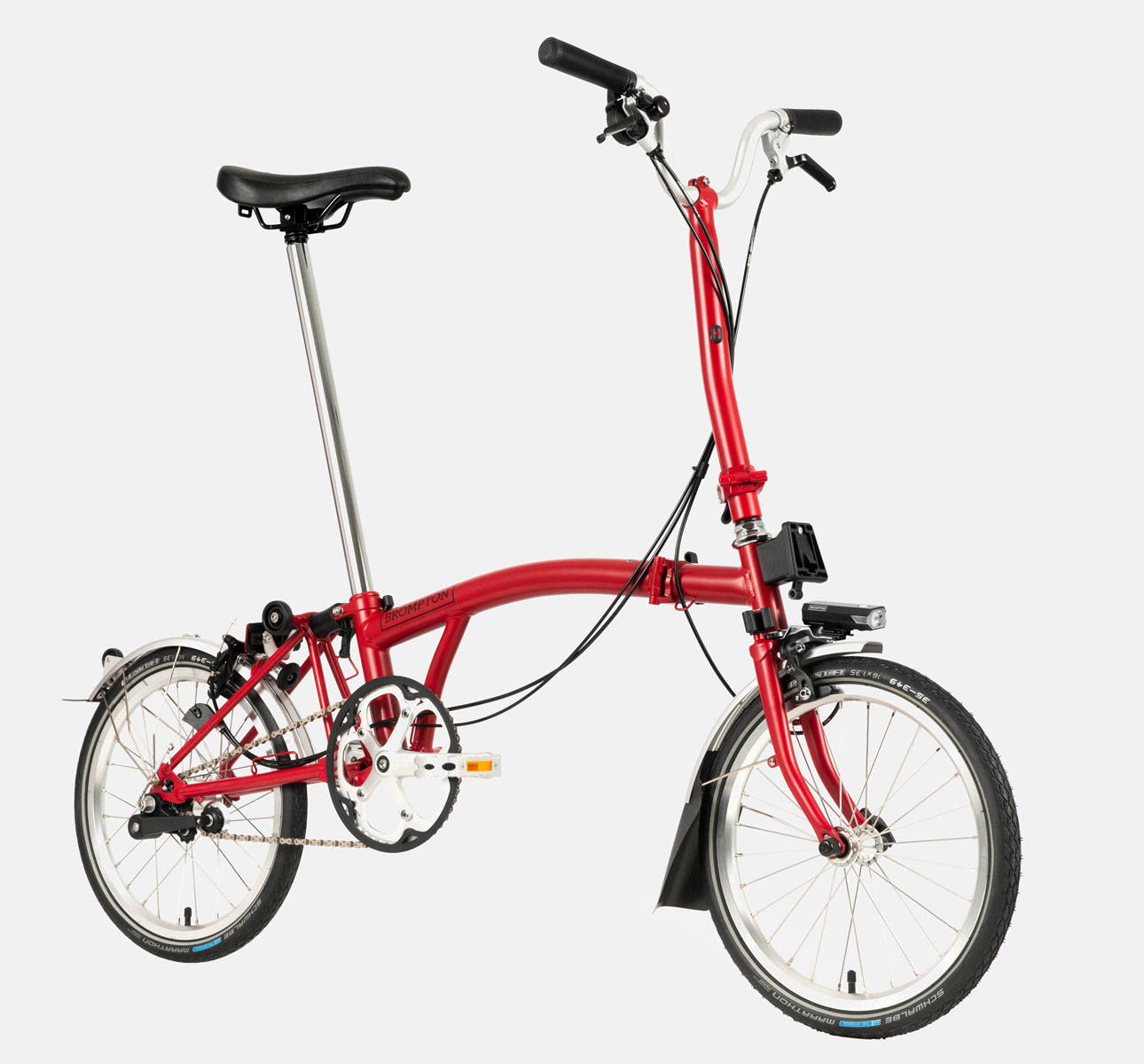 Built Just For You
Each Brompton bike is handmade in London to the specifications of its owner - including gearing, handlebar type, seatpost height, and saddle choice.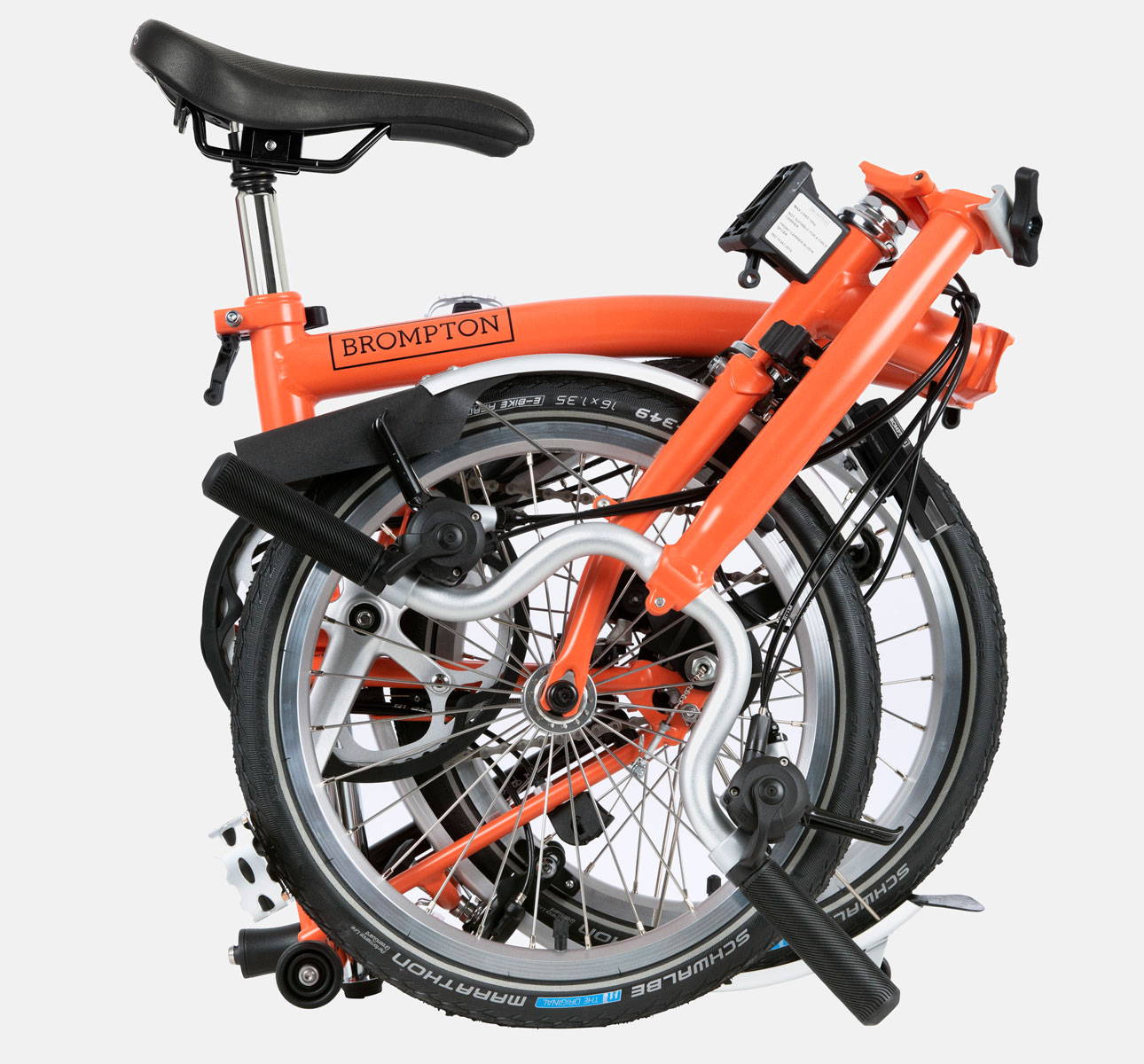 Travel Friendly
The Brompton folds small and unfolds big - allowing you to bring it on a flight as checked luggage without sacrificing ride quality at your destination.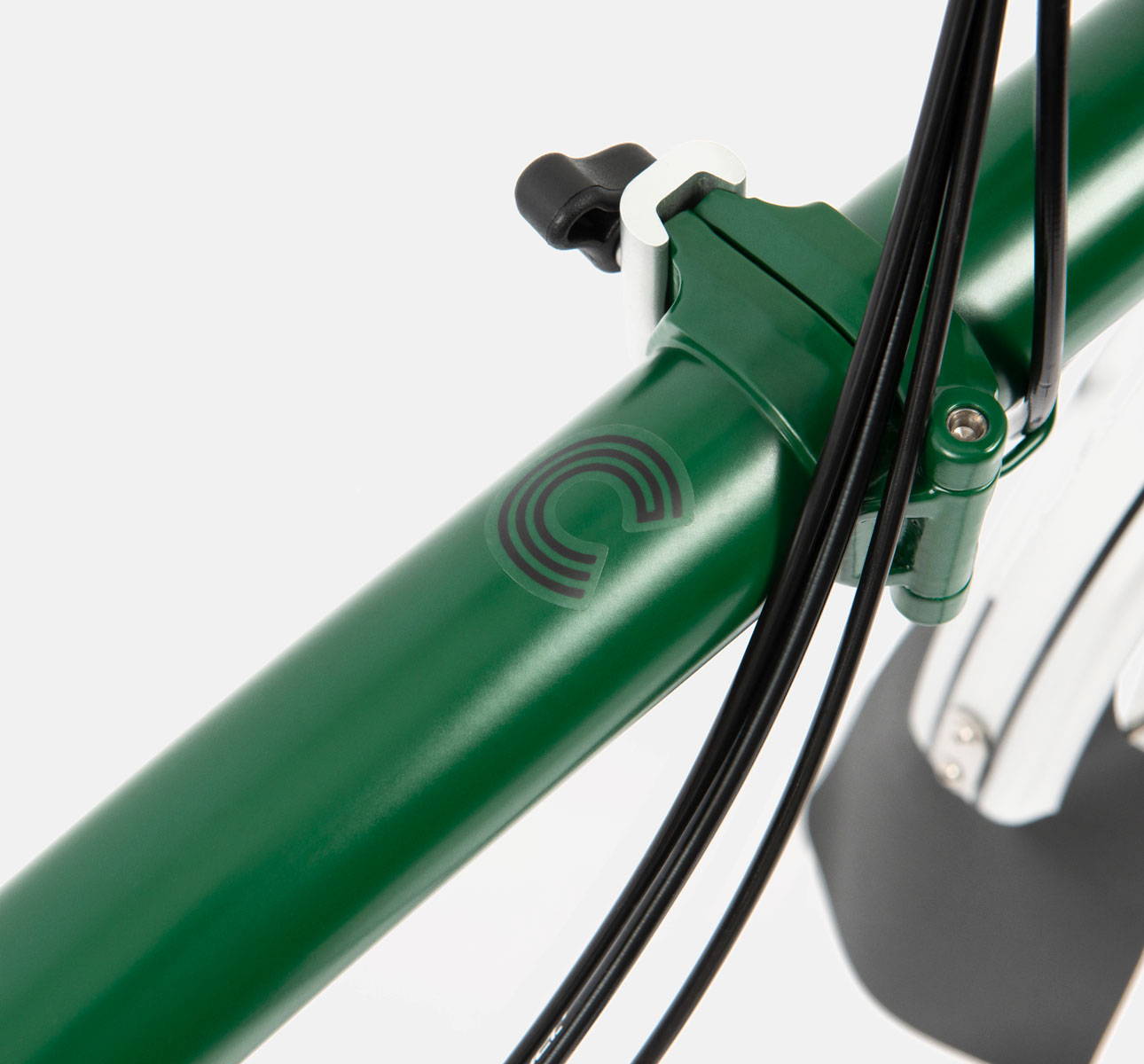 Reliable
Over 1200 proprietary parts work in unison to build a low-maintenance bike up to the task of daily use and abuse.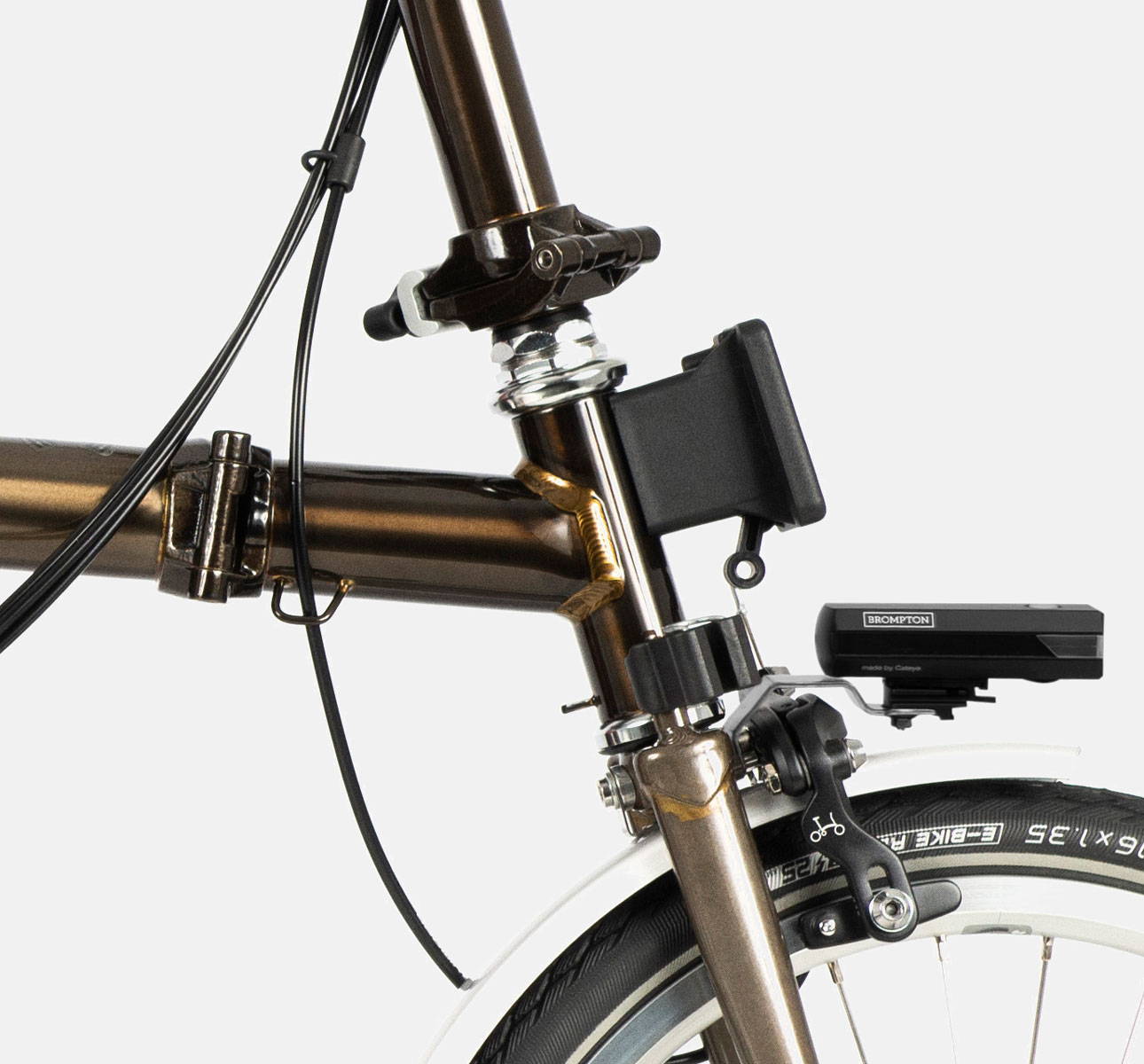 Beautiful
Hand-brazed in the UK, the folding steel frame is finished in one of six matte colours, or the premium Black Lacquer finish which shows off the brass details on Brompton's best frames.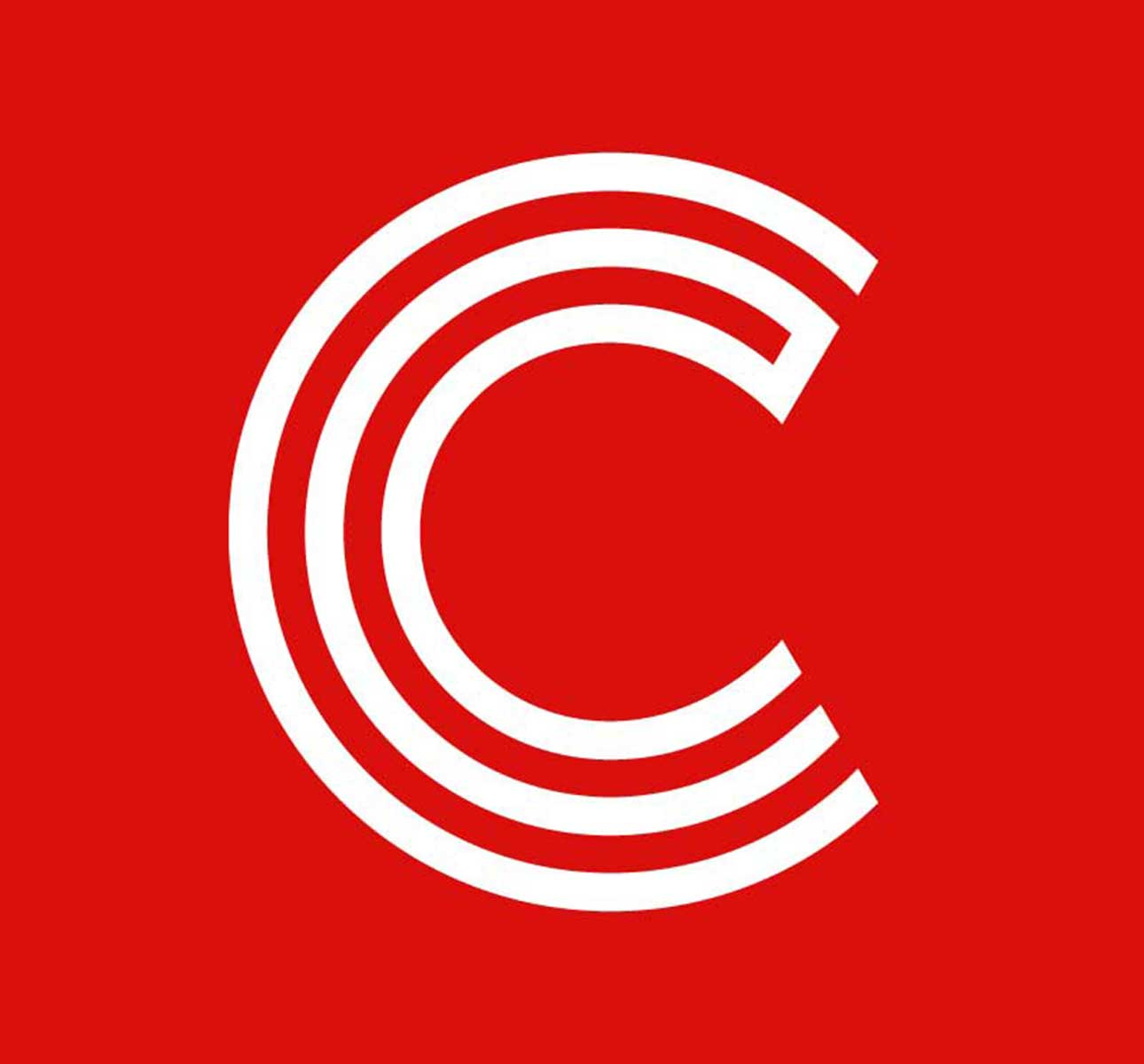 Brompton C Line
The classic British folding bike. An original design refined for the modern city.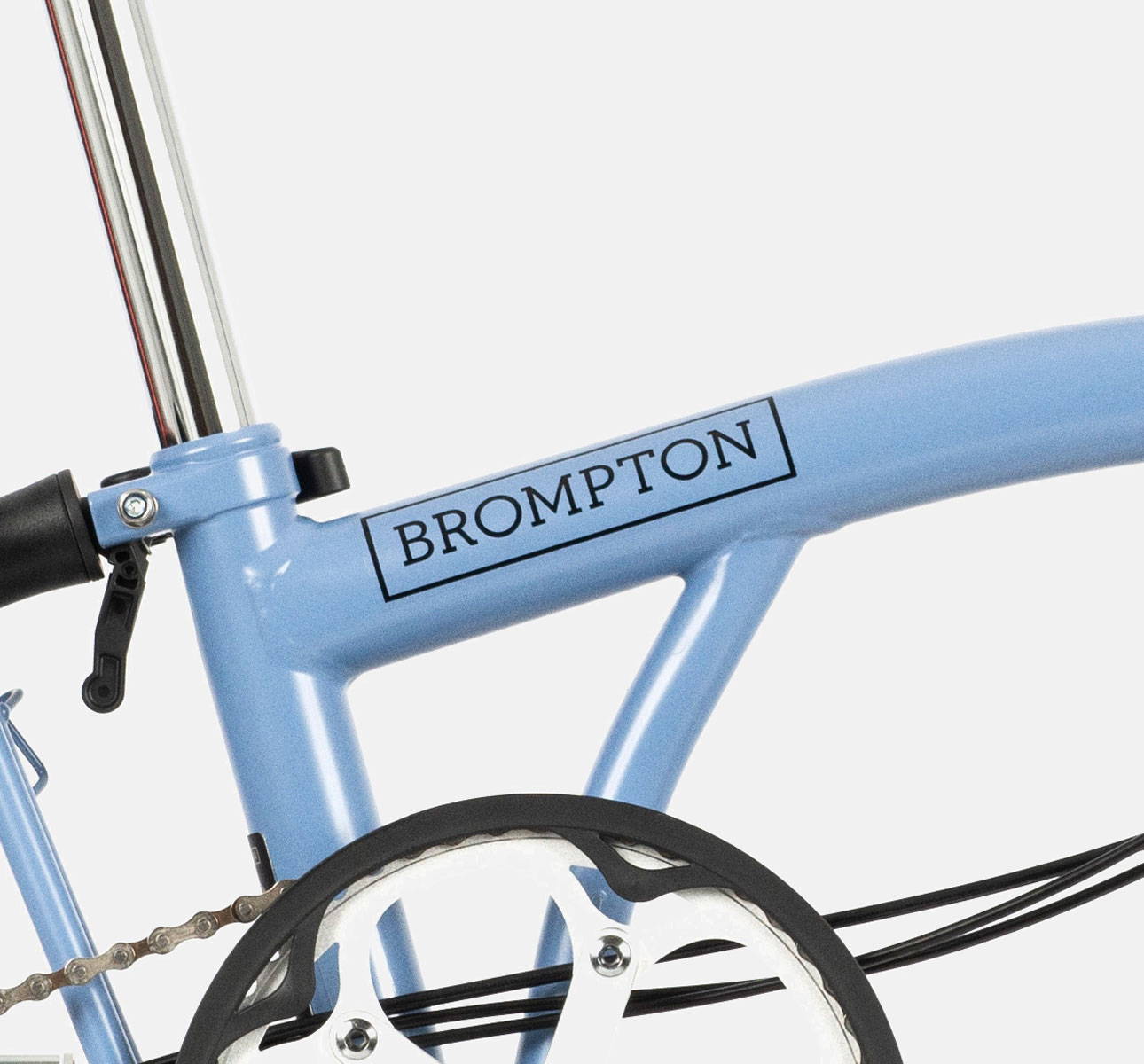 Comfortable Carry
Brompton bikes are perfectly weighted to make transporting them easy. A centred balance point allows you to carry them up and down stairs without issue, folded or unfolded.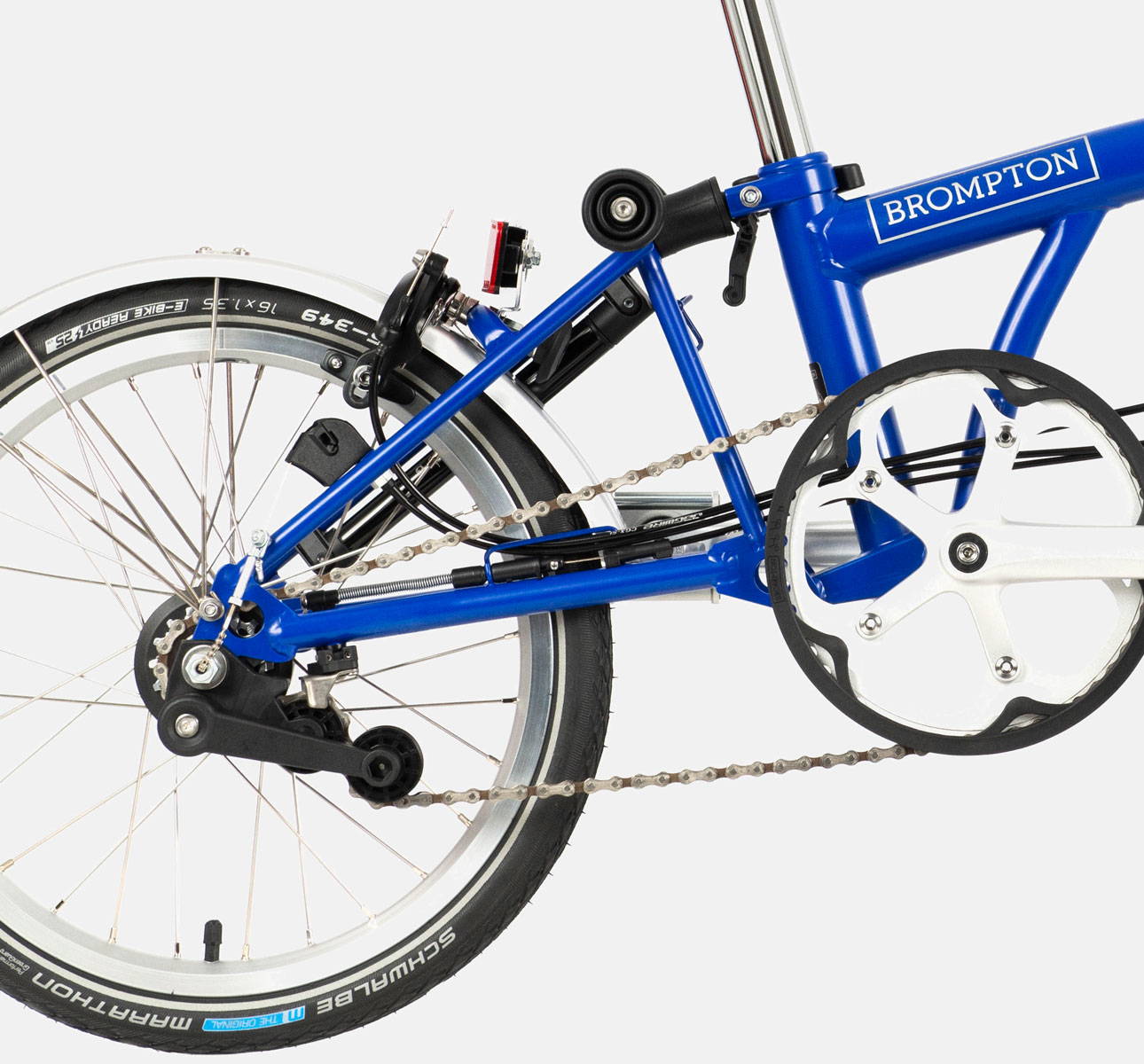 Gear Up To Go Further
Available in Urban (2-speed), Utility (3-speed) and Explore (6-speed) models to suit the streets and topography you ride.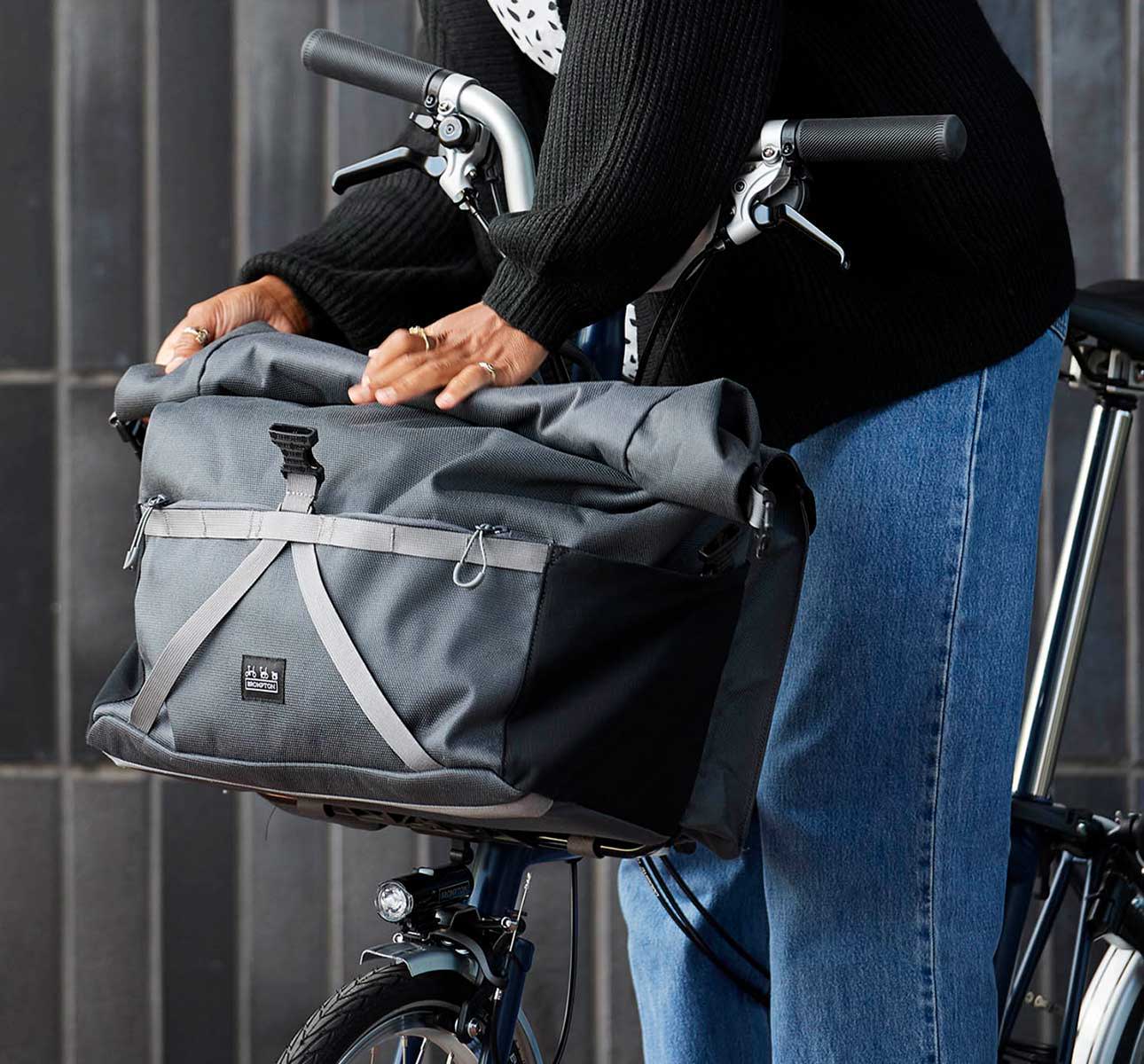 Customizable
The world is your oyster - make your Brompton truly yours with with upgrades products available from Brompton and other aftermarket companies including Brompfication, Joseph Kuosac, NOV Designs and Ti Parts Workshop.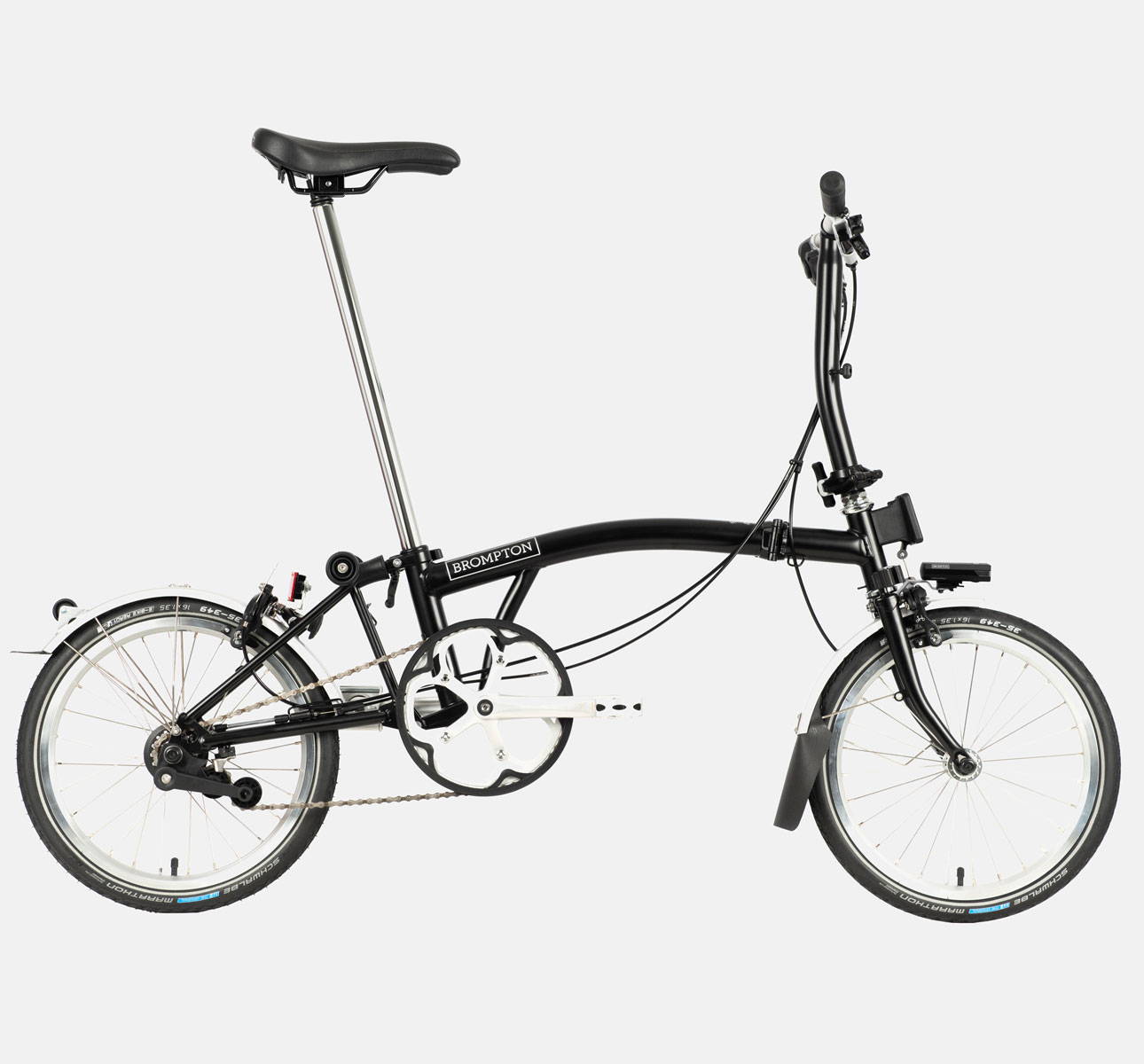 Adaptable Sizing
WIth three handlebar heights and three seatpost lengths to choose from, build the bike that feels most familiar to you.
---
"Whichever you choose, the folding mechanism is smooth and easy to operate, and creates one of the smallest collapsed packages available - it's really quite brilliant."
Expert Reviews
9th March 2022
"In short, it is unequivocally the finest folding bike ever invented."
National World
7th February 2022
---
STEP 1: CHOOSE YOUR MODEL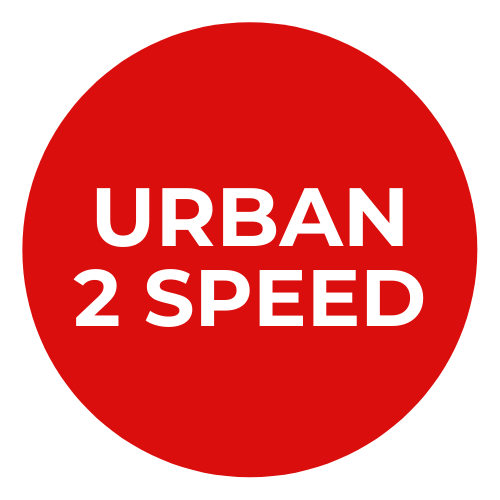 This 2-speed model is Brompton's lightest C Line bike thanks to its 2-speed chain tensioner.
Great for shorter rides round a city with flat terrain or train commuters seeking a minimal carrying weight.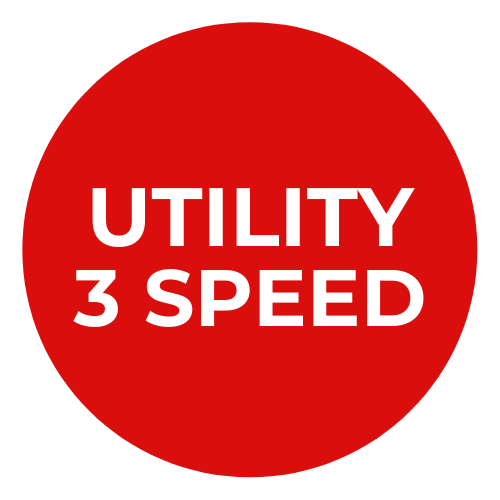 This 3-speed model adds extra climbing ability and a little more speed than the Urban.
Great for folks riding moderately hilly cities or who want a little more gear range.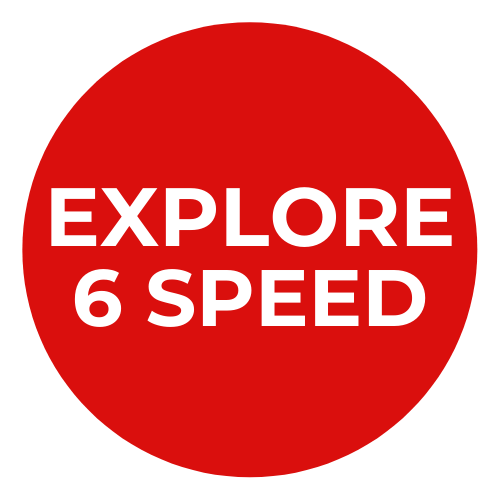 This 6-speed model gives you a wide gear range for climbing big hills and going fast on the flats.
A bestseller for daily riders and regular travellers exploring new roads in far-away places.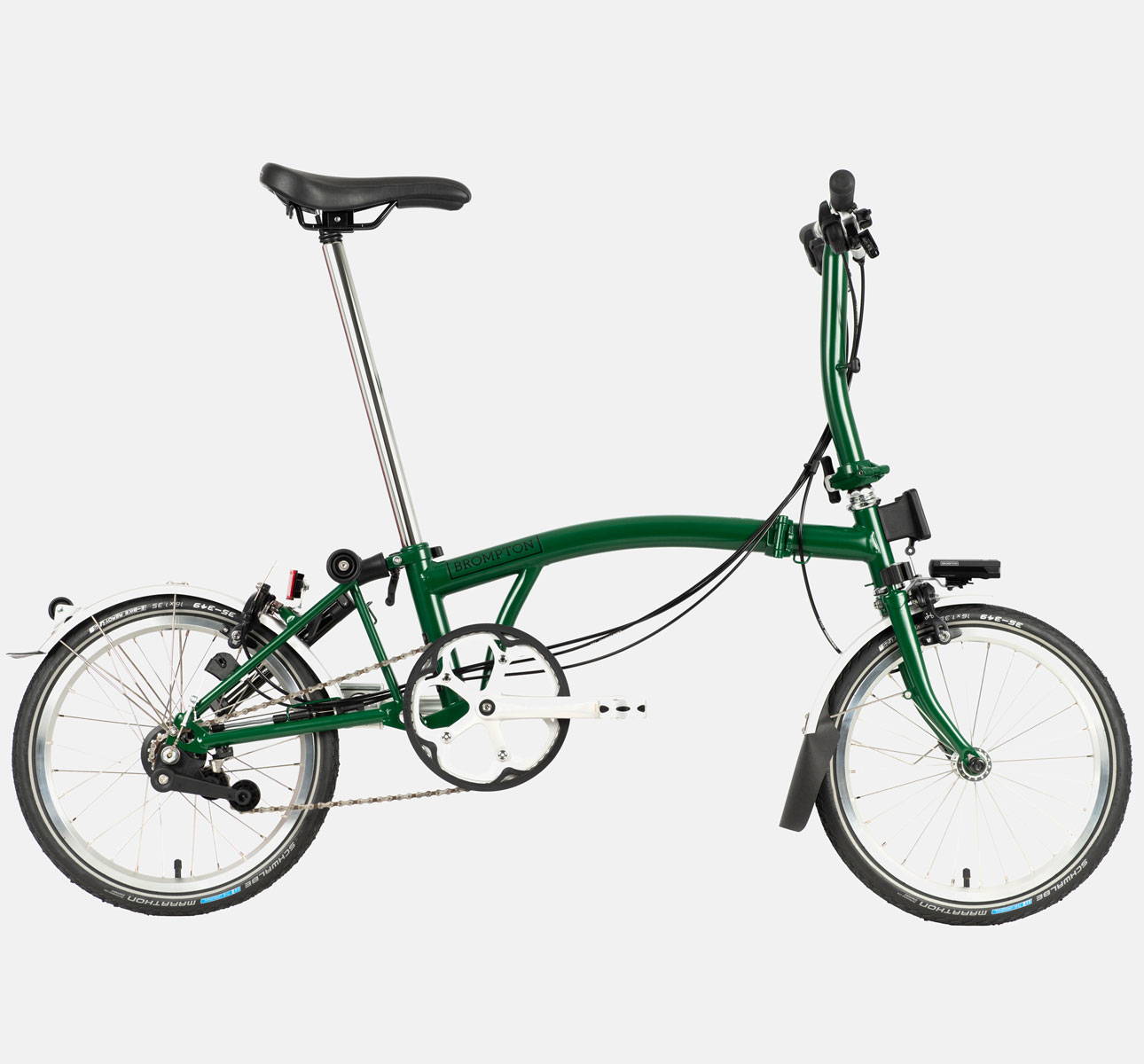 This handlebar is sporty and aggressive for mid-height riders and upright for shorter riders. It's often too aggressive for very tall riders!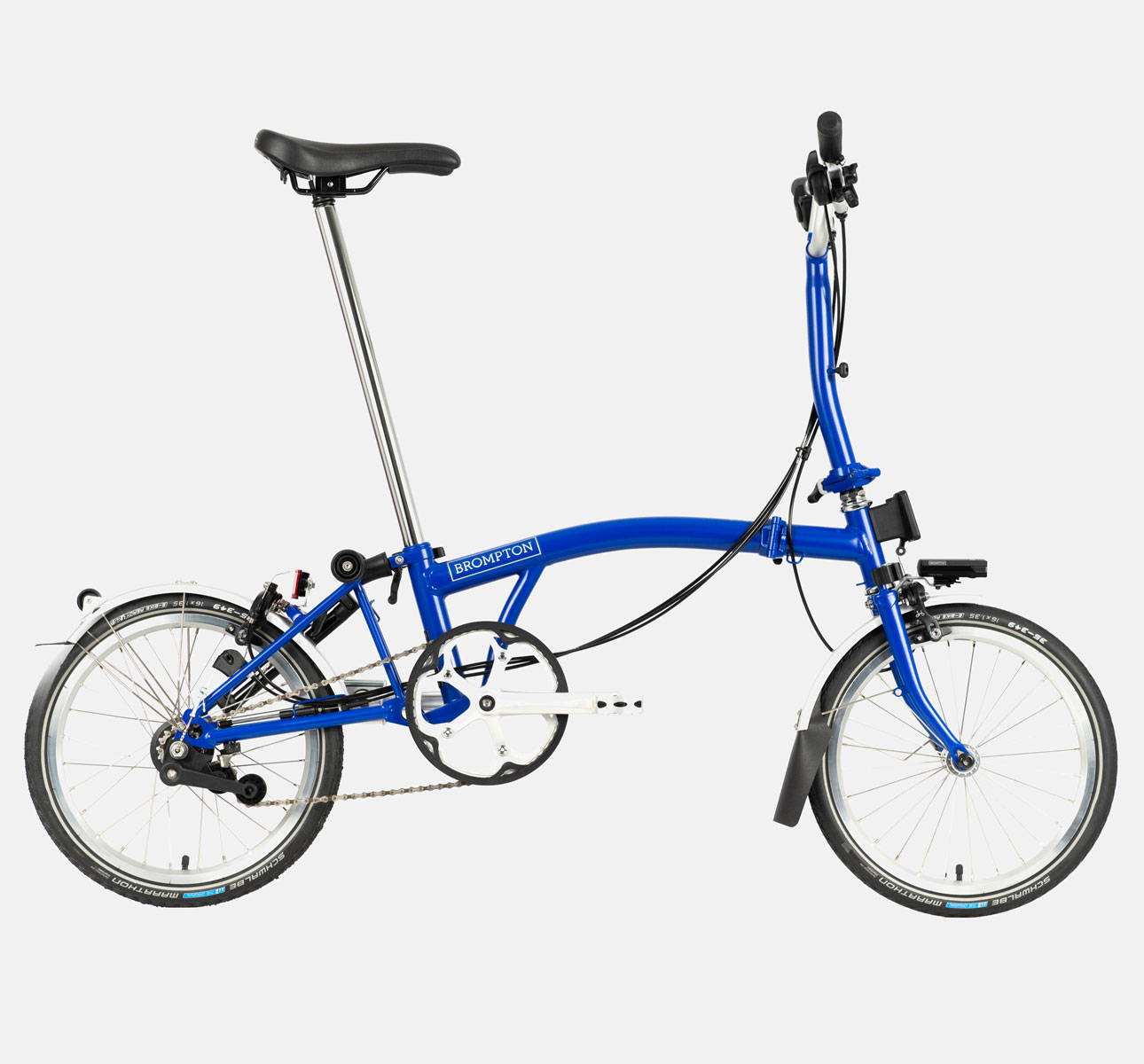 This handlebar offers a moderate riding position for mid-height riders, an upright one for shorter riders, and a sporty one for tall riders.
This handlebar gives a bolt-upright ride to mid-height riders and a moderate position to tall riders. It's often too tall for shorter riders!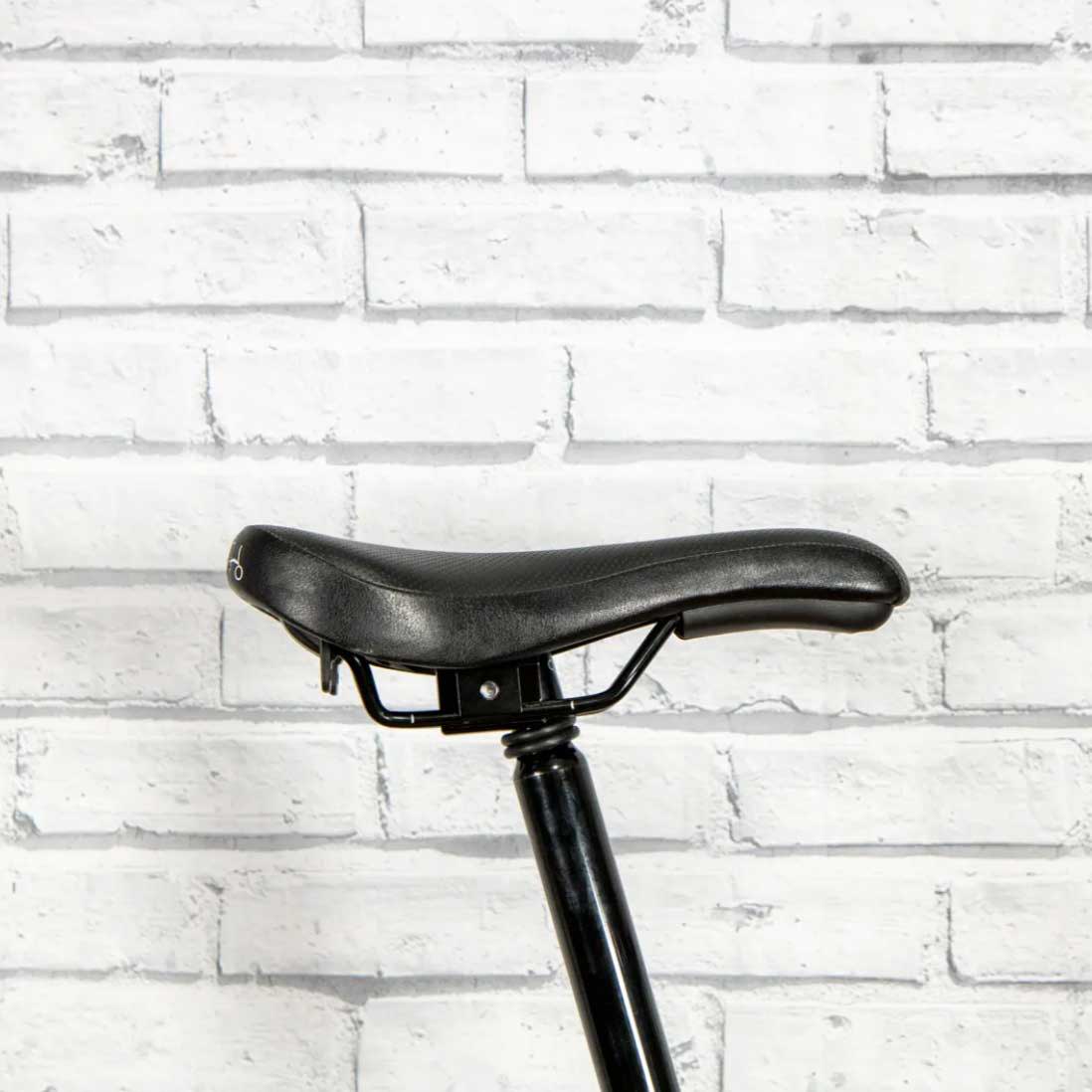 Suitable for average height people with an inseam of 26"-32" (66cm-81cm).
No charge to swap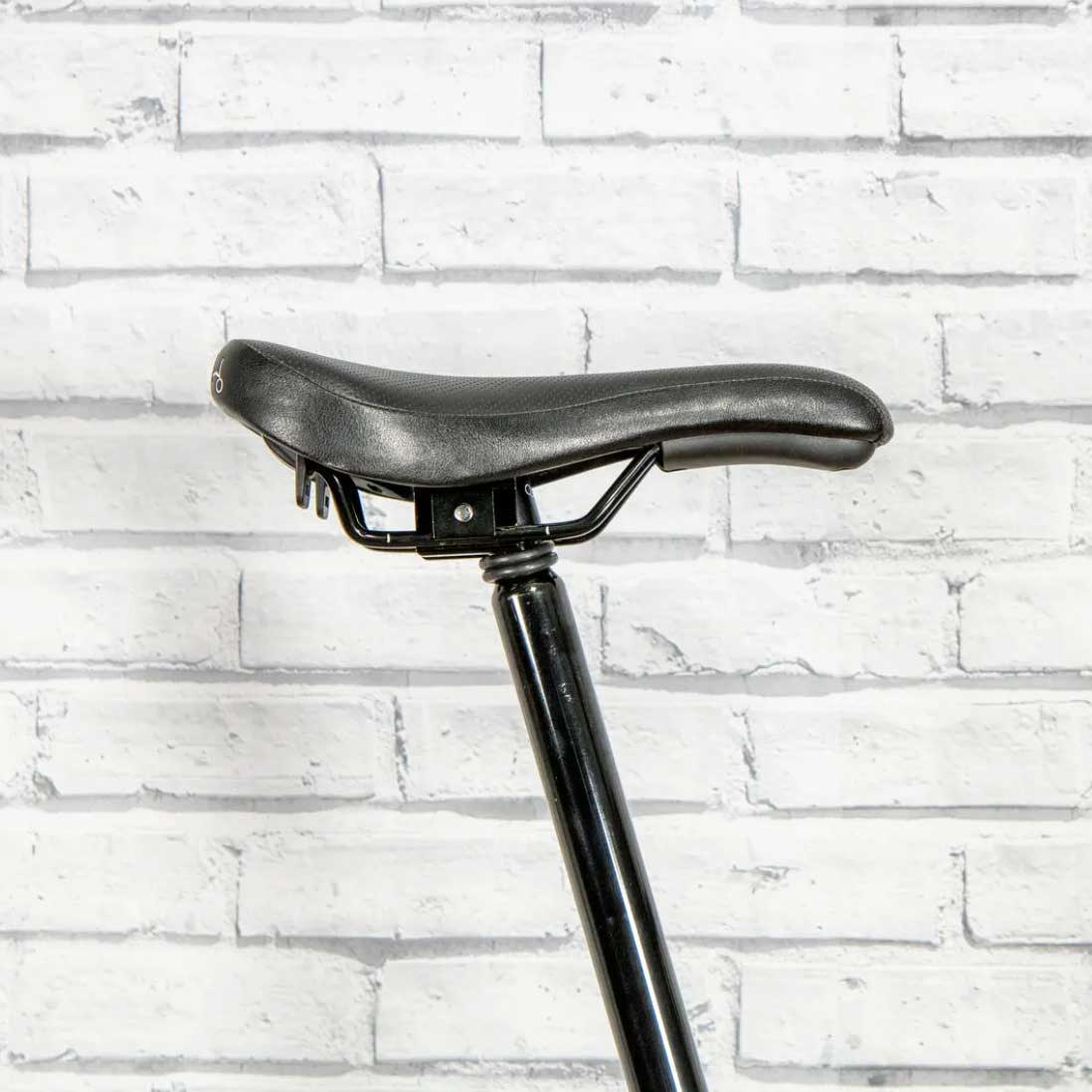 Suitable for taller riders with an inseam of 28.5"-34.5" (72cm-87cm).
No charge to swap
The versatile option. Suitable for all riders with an inseam of 27"-39" (68.5cm-99cm)
Add $80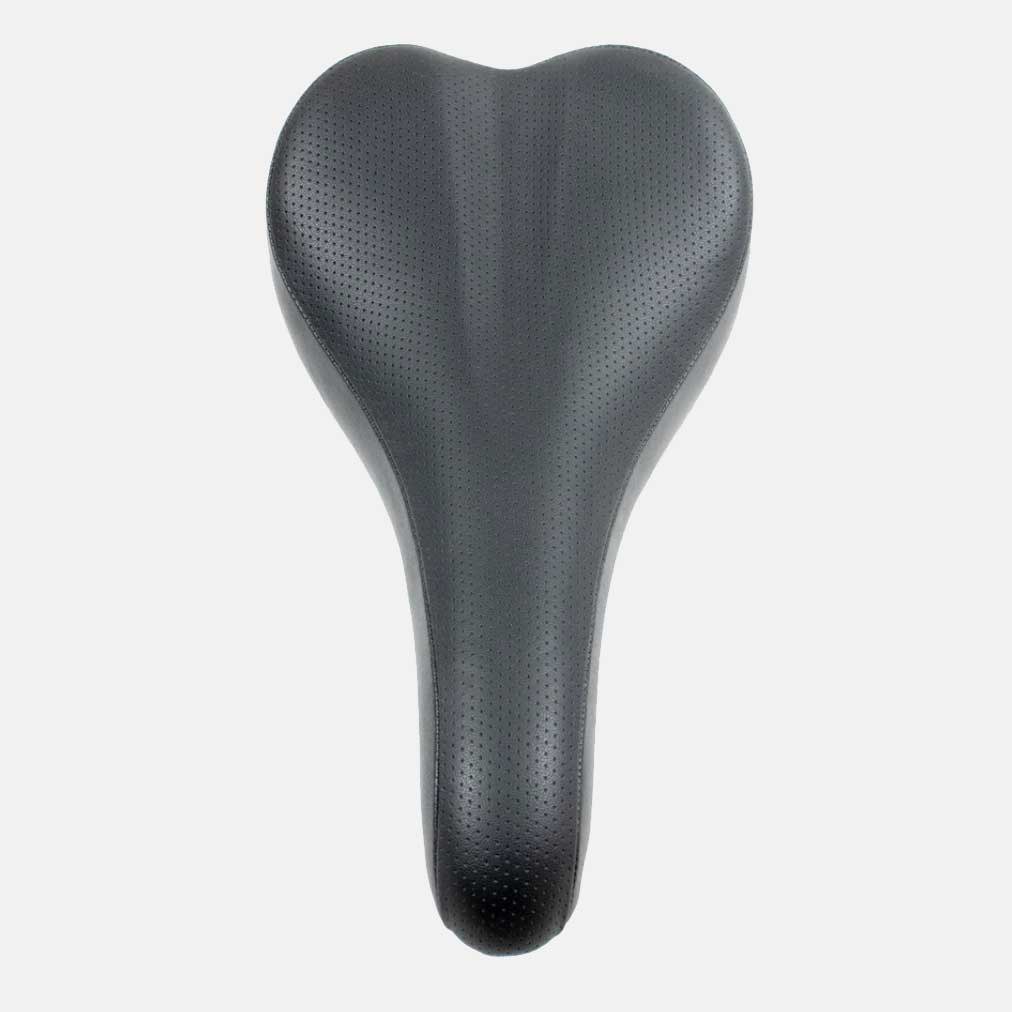 Comes stock on all Low Handlebar bikes. Great for people with narrow sit bones and sporty athletic riding positions.
No charge to swap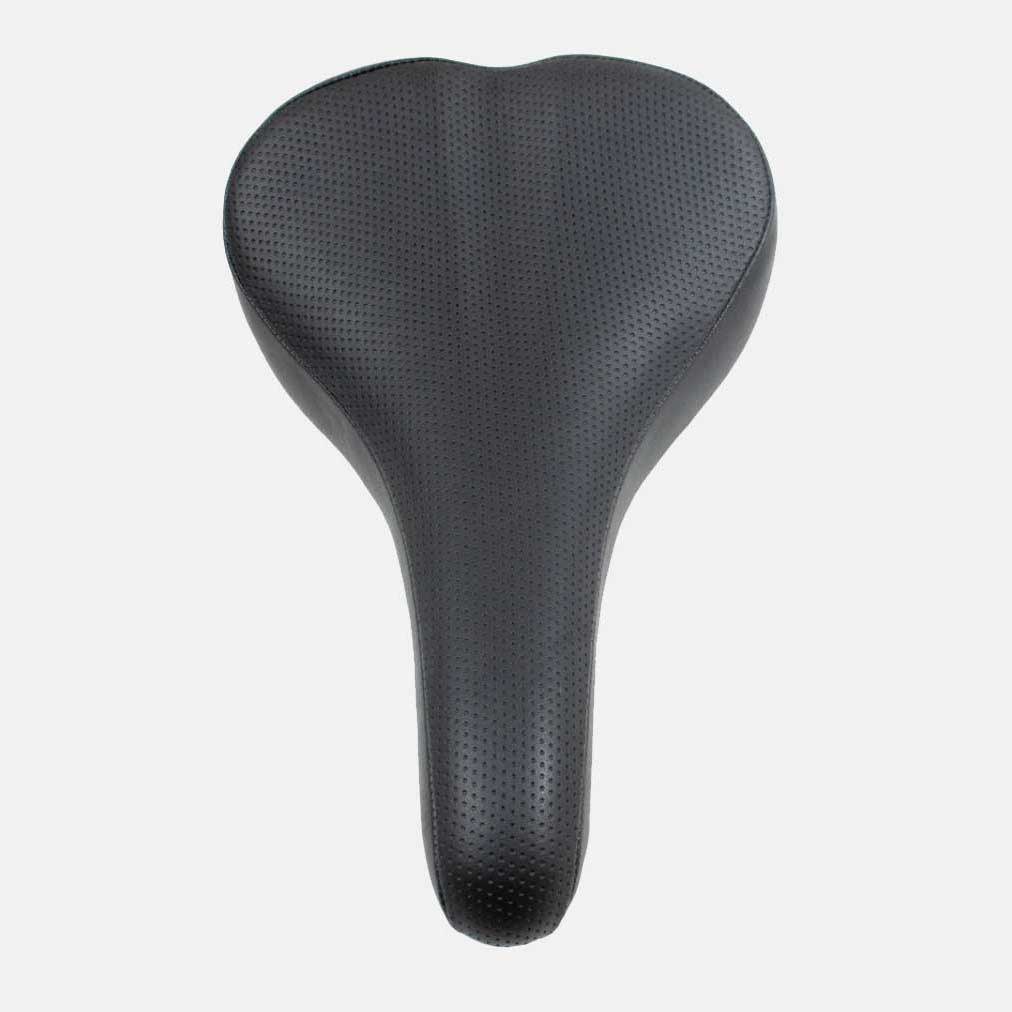 Comes stock on all Mid and High Handlebar bikes. Great for people with wider sit bones or more moderate or upright riding positions.
No charge to swap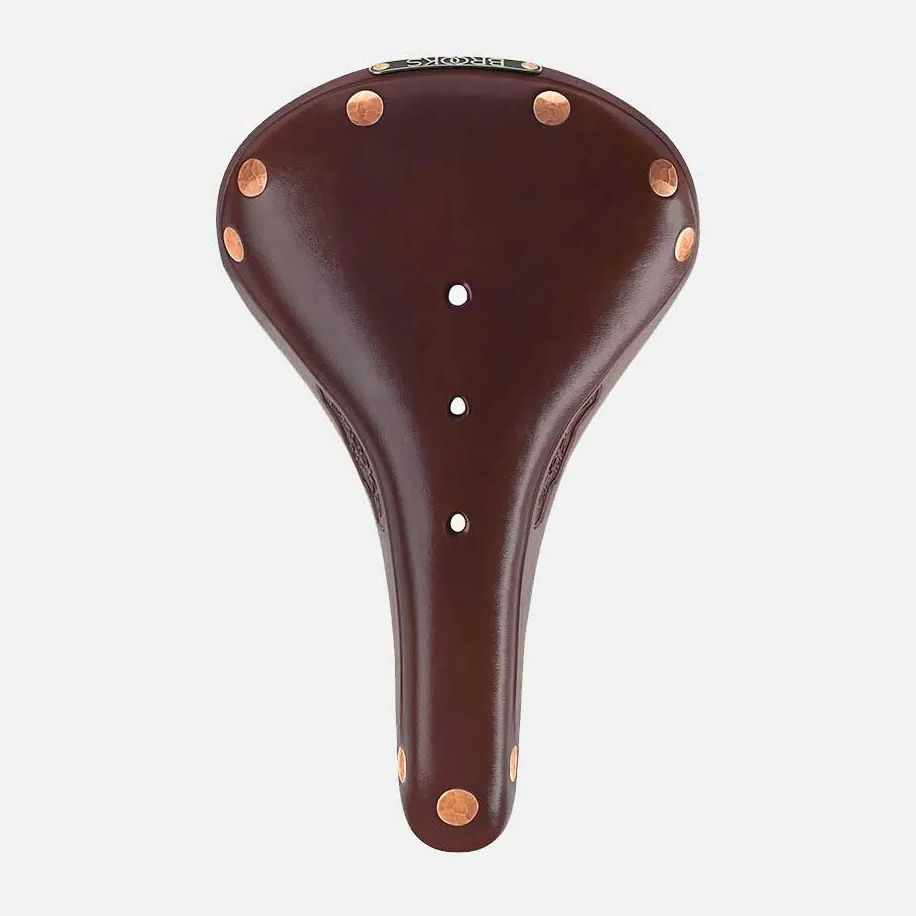 Hand-hammered brass rivets elevate Brooks' classic full-grain leather saddle. Available in standard (traditionally men's) or short (traditionally women's).
Add $145 (CAD)
STEP 3: CHOOSE YOUR COLOUR
Brompton's frame colours are as British as they come - from Piccadilly Blue's nod to the London Underground line to House Red's reminiscence of iconic buses and telephone boxes, Brompton leans hard into its heritage as one of Britain's most well-known brands.
House Red - Fire Coral - Racing Green - Cloud Blue - Piccadilly Blue - Black Matt - Black Lacquer (+$335)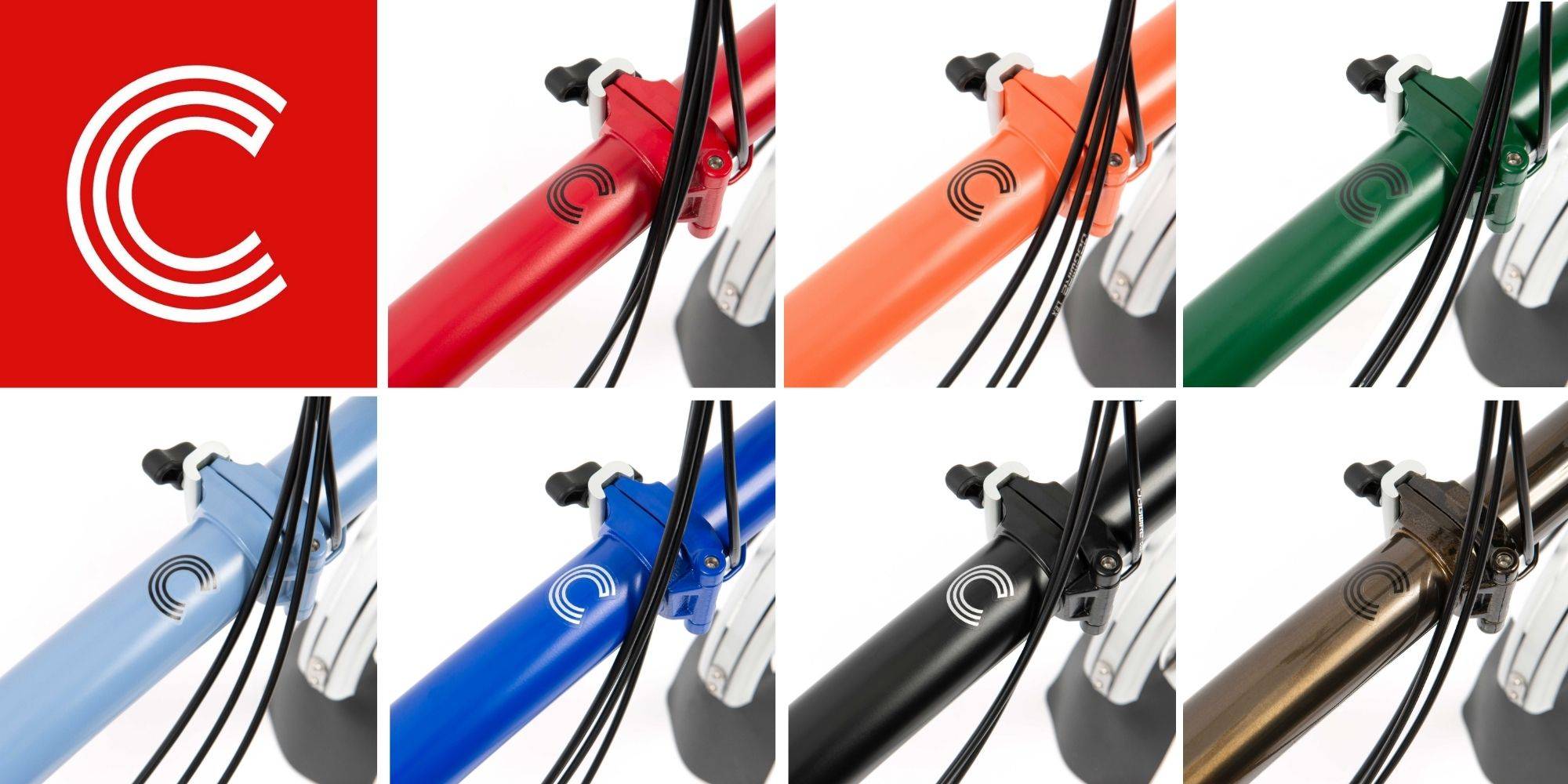 STEP 4: CHOOSE YOUR ADD-ONS
Each of the following items can be added to your Brompton after you ride it home, but they are more affordable directly from the factory when you order your bike.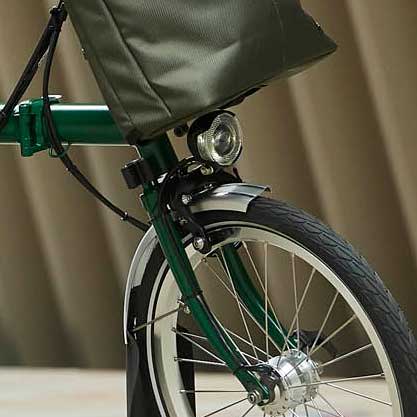 Don't be left in the dark! Brompton's dynamo lightset provides low-resistance, battery-free illumination wherever you go.
From $245 (CAD)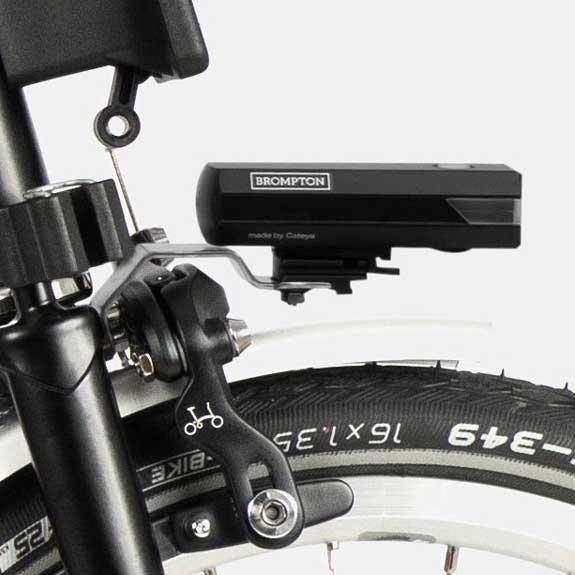 Recently updated and USB rechargeable, Cateye lights offer lots of visiblity for nocturnal adventures and rainy days.
Add $133 (CAD)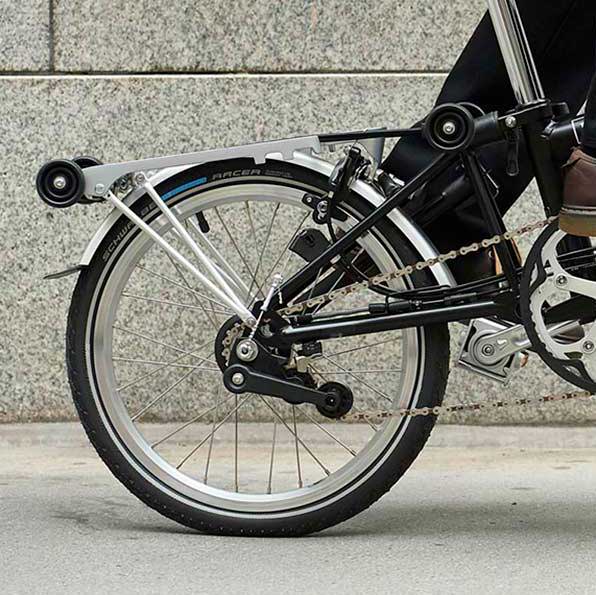 Make your bike more mobile and stable indoors with a four-wheeled rear rack that also provides extra space for grocery hauls and gran fondos.
Add $125 (CAD)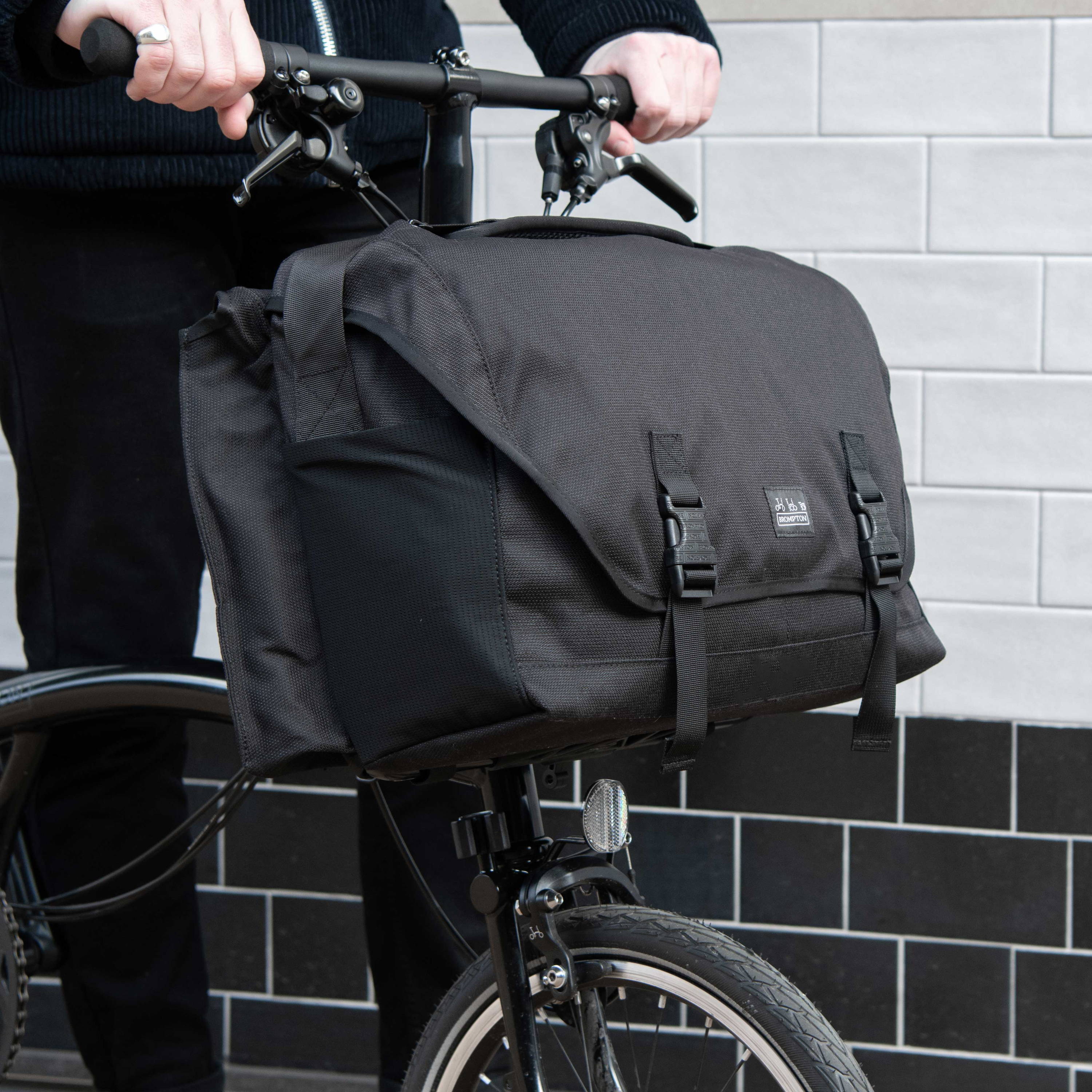 Curbside carries Brompton's full lineup of luggage and accessories with styles to suit any bike.
From $115 (CAD)
STEP 5: CHOOSE YOUR UPGRADES
---
---
CAN'T DECIDE? WE'RE HERE TO HELP - TALK TO AN EXPERT!