SPECIAL EDITION BIKES AND SEASONAL COLOURS
Bikes that stand out from the crowd.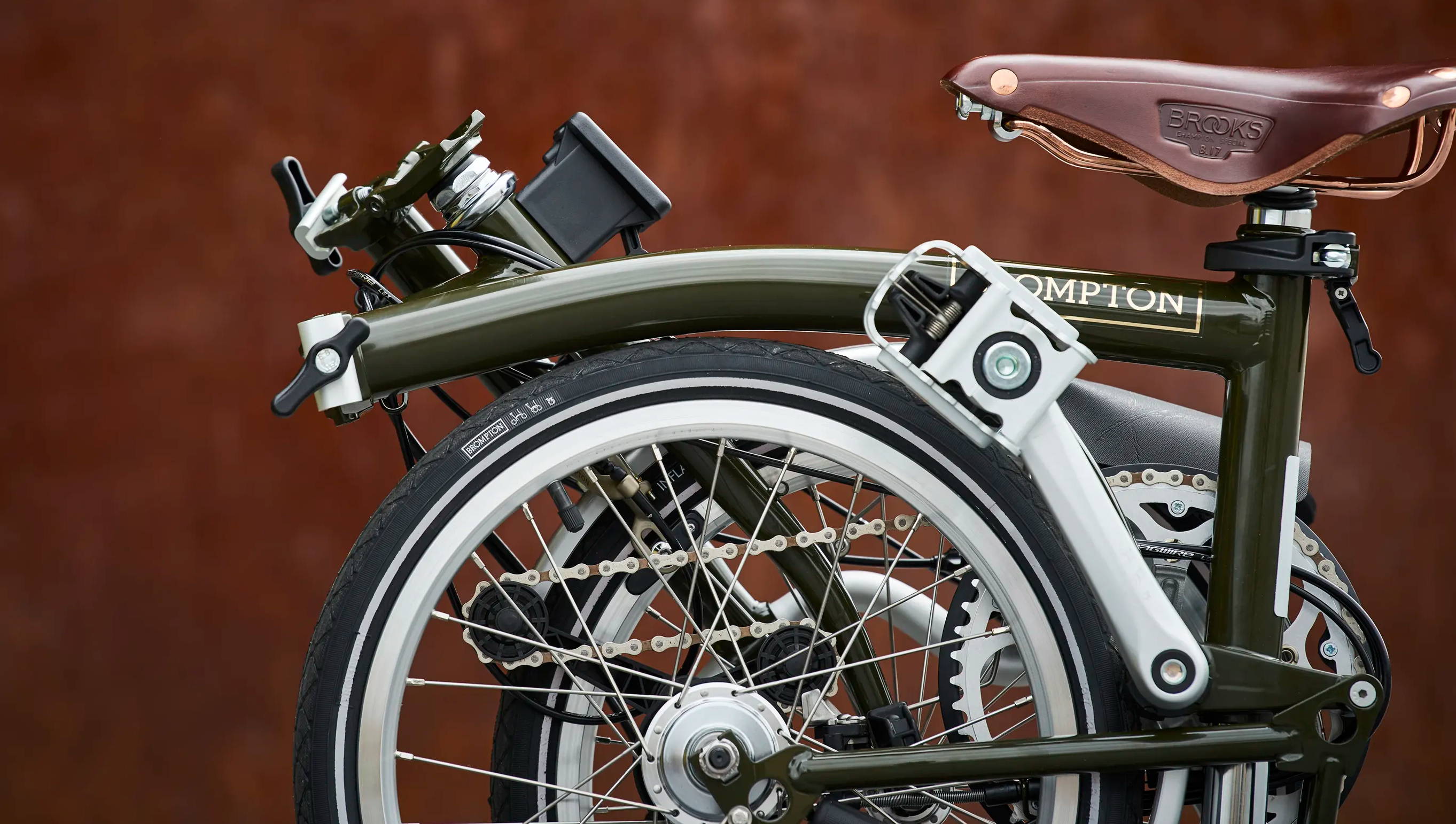 ---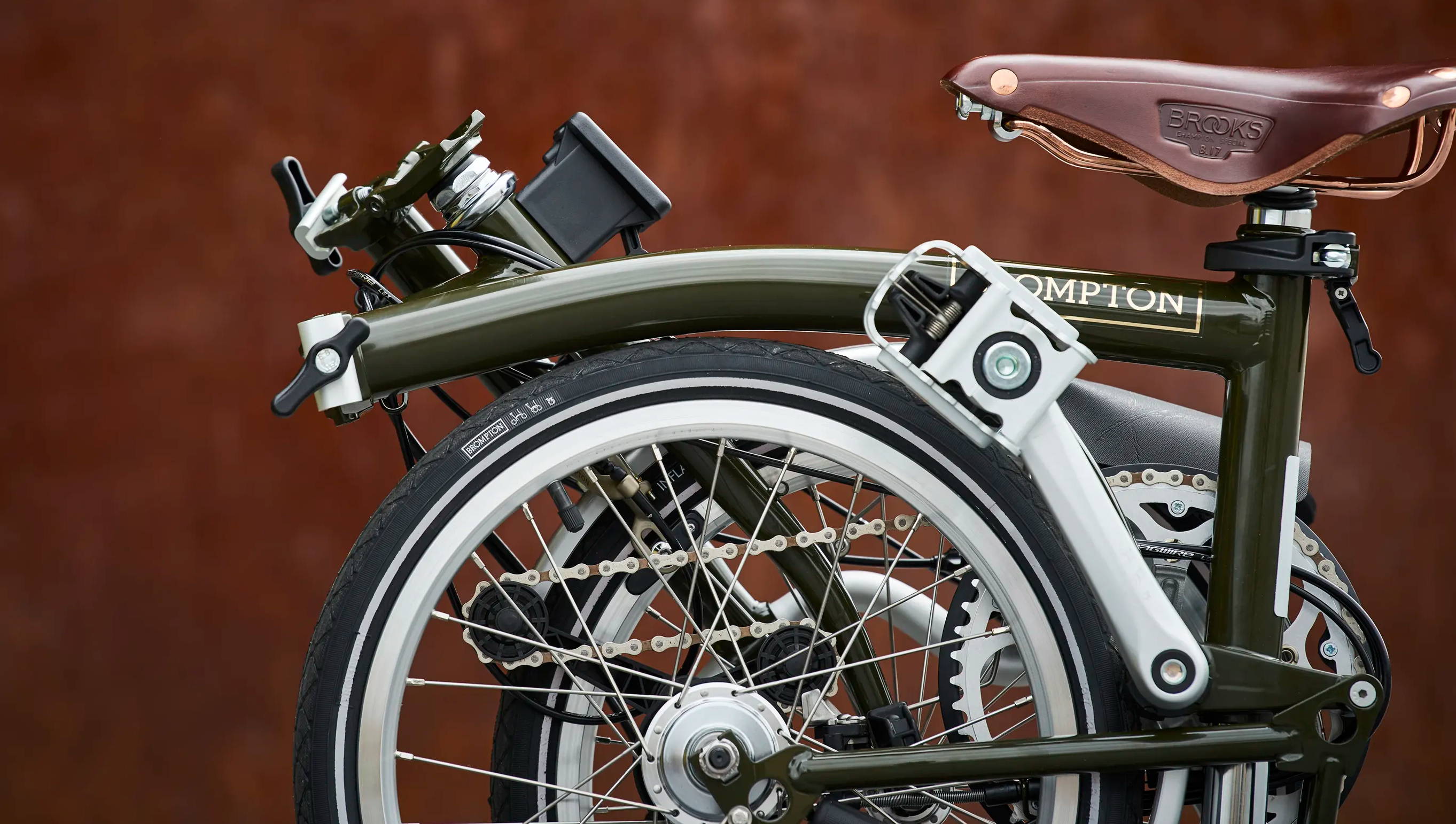 ---
BROMPTON SPECIAL EDITION AND SEASONAL COLOUR BACK CATALOGUE

These bikes are no longer available (unless you are lucky enough to find a pre-loved one!) but illustrate the amazing creativity and collaboration at Brompton.
The global community asked for a yellow Brompton. This vibrant shade is both inspired by and dedicated to them. The new Brompton Bumblebee Yellow draws on the buzz, the meet-ups, and the collectie of individuals that fly around the city and beyond. It's a joyful colour that exudes the energy of the people that make us.
A seasonal colourway for 2023 available in small numbers in both C Line and lectric C Line.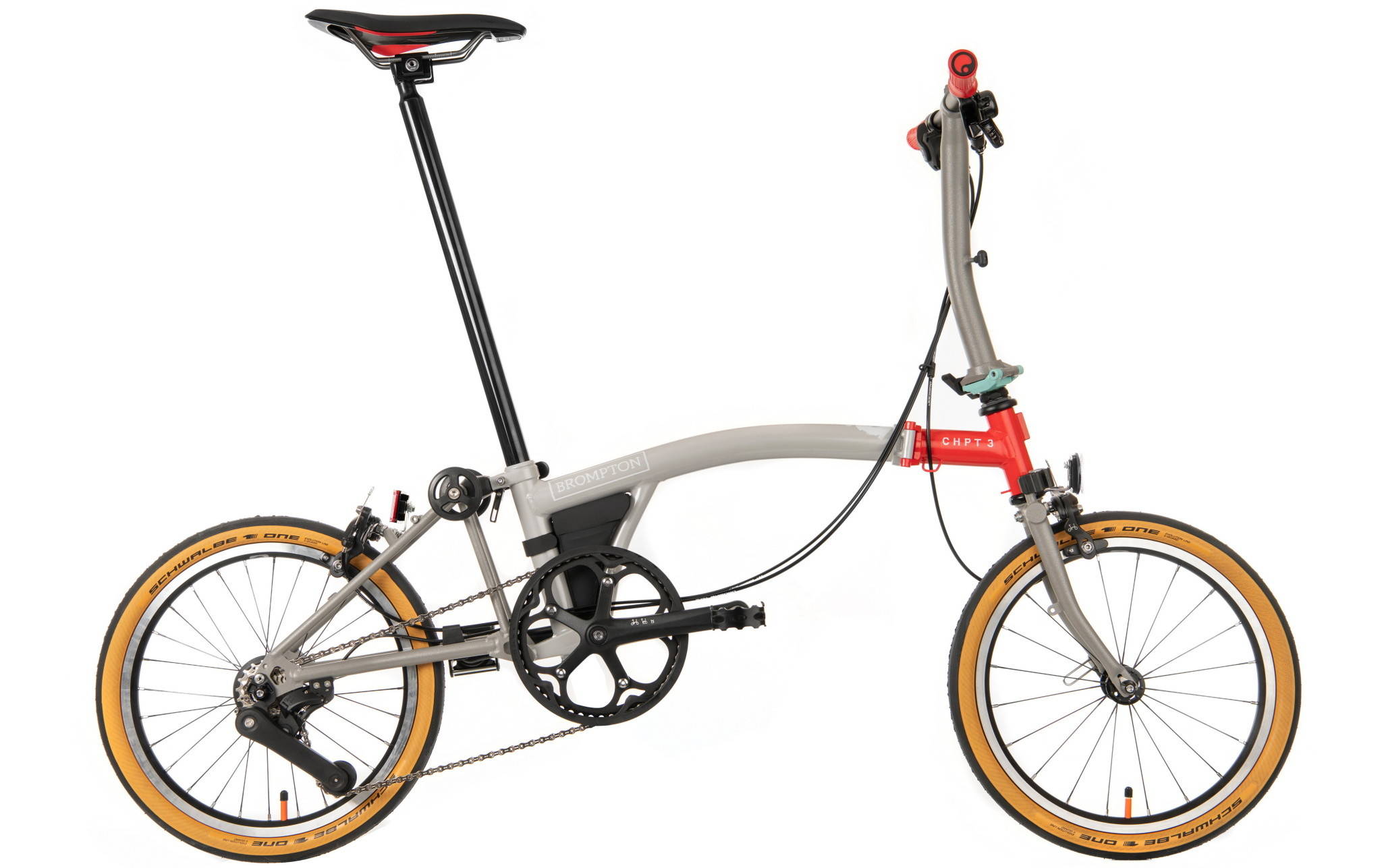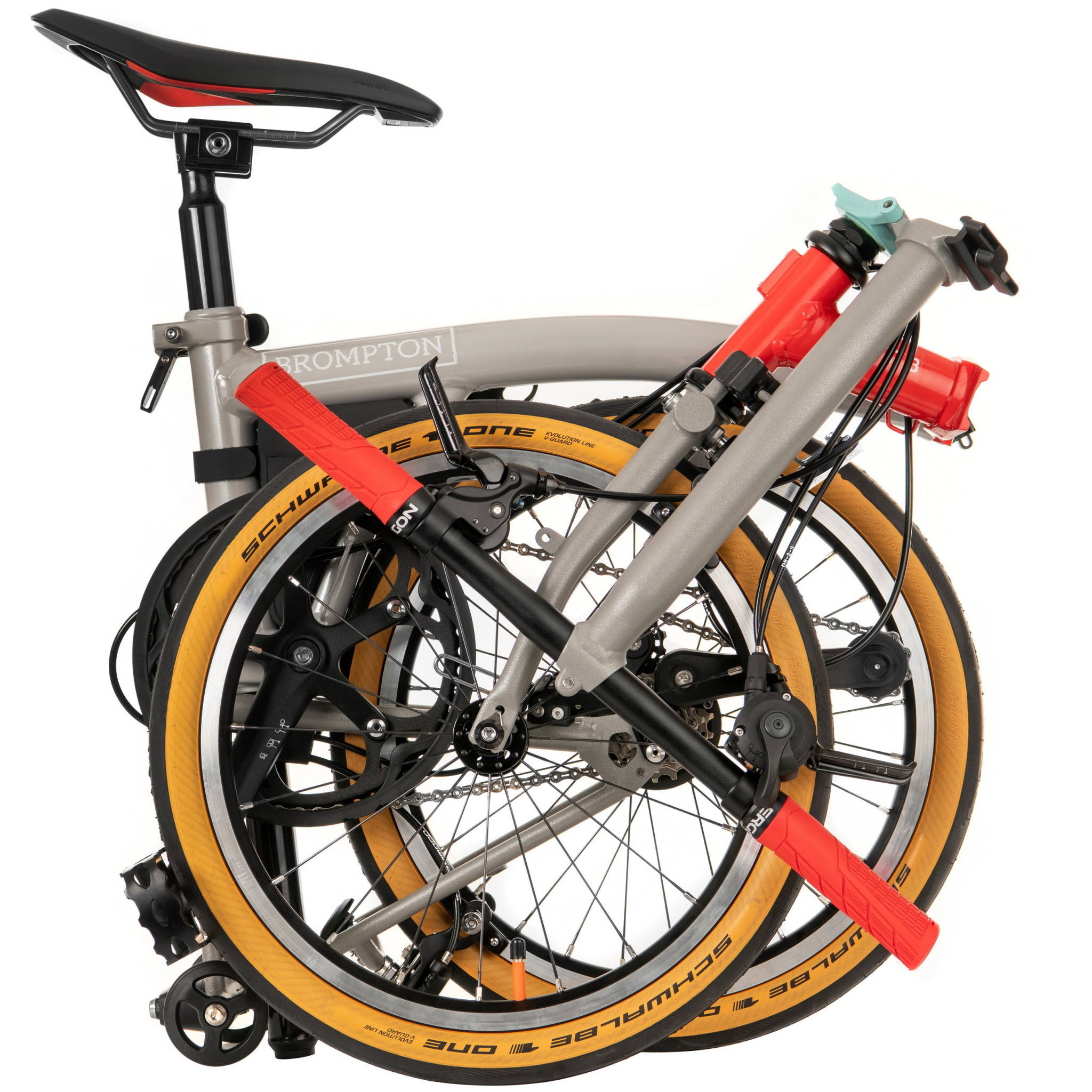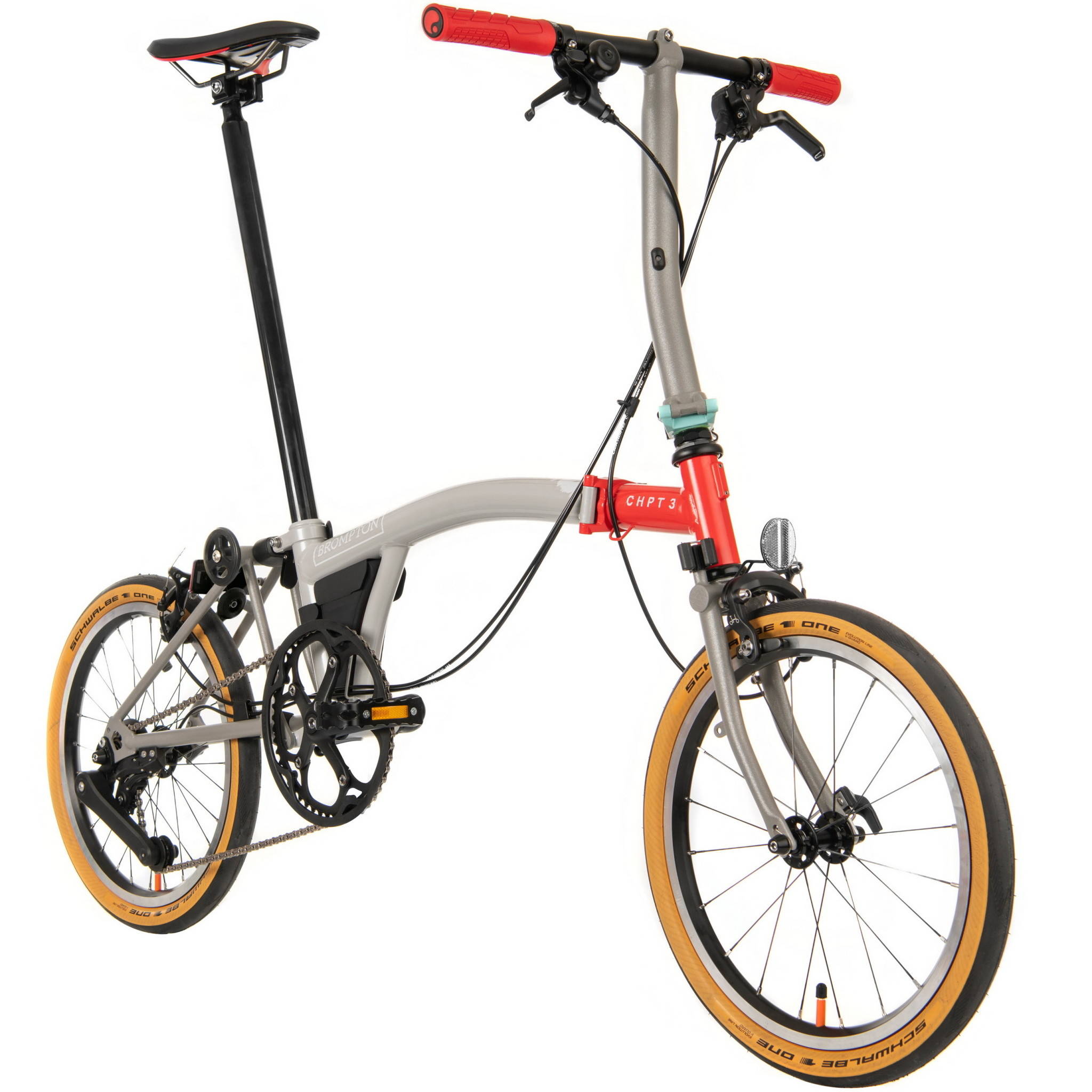 Turning a new page in the Brompton and CHPT3 story, the latest collaboration brings a fresh dynamic to a proven partnership.
One founded on fun, practicality, and high performance.
Drawing on Brompton's previous three collaborations with David Millar of CHPT3, they turn to page 4, and the horizon broadens. A bike that originated as a city commuter and became a daily workhorse for David, a former pro-cyclist, is now embraced by a community who see beyond simply departing from point A and arriving at point B.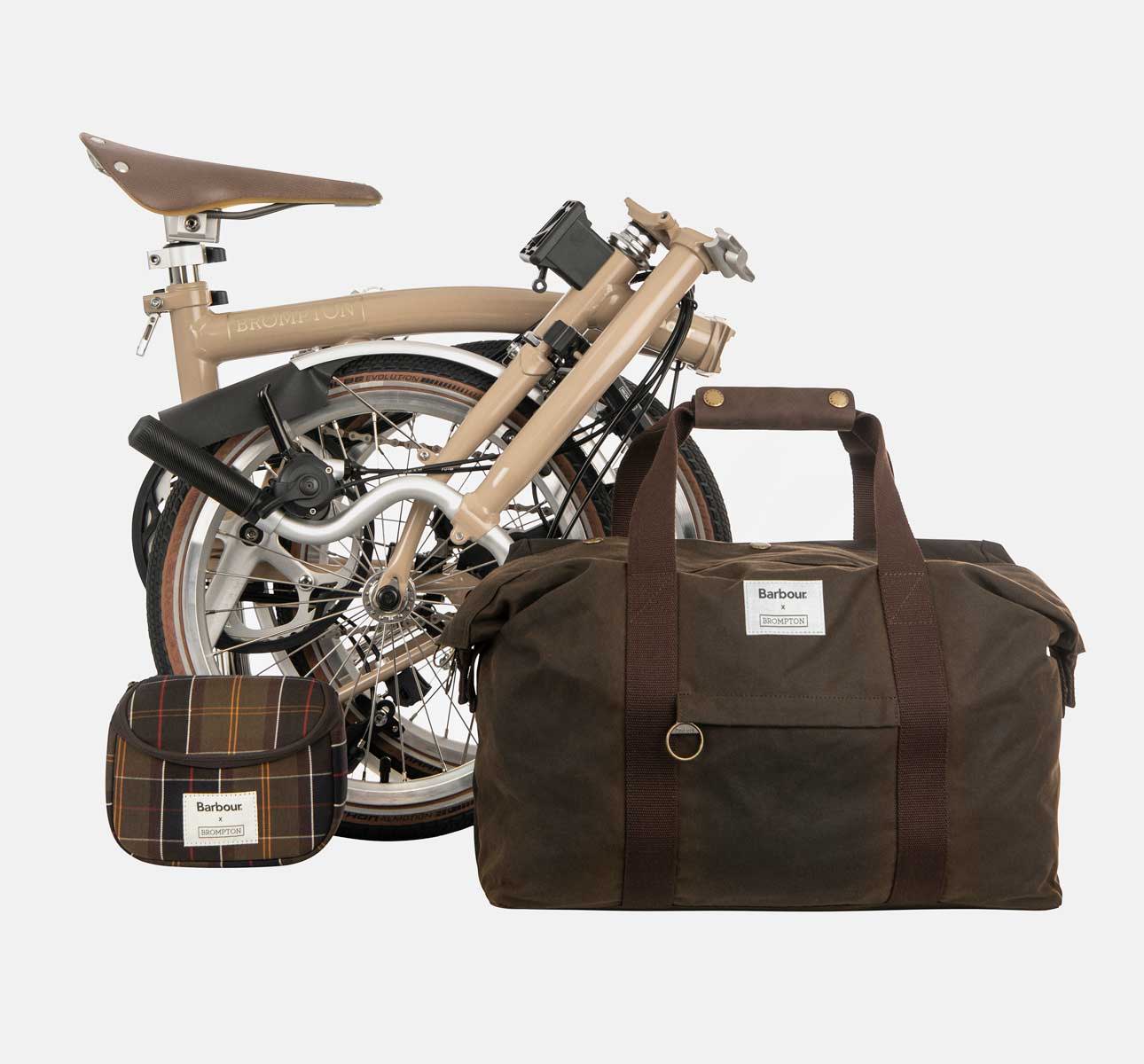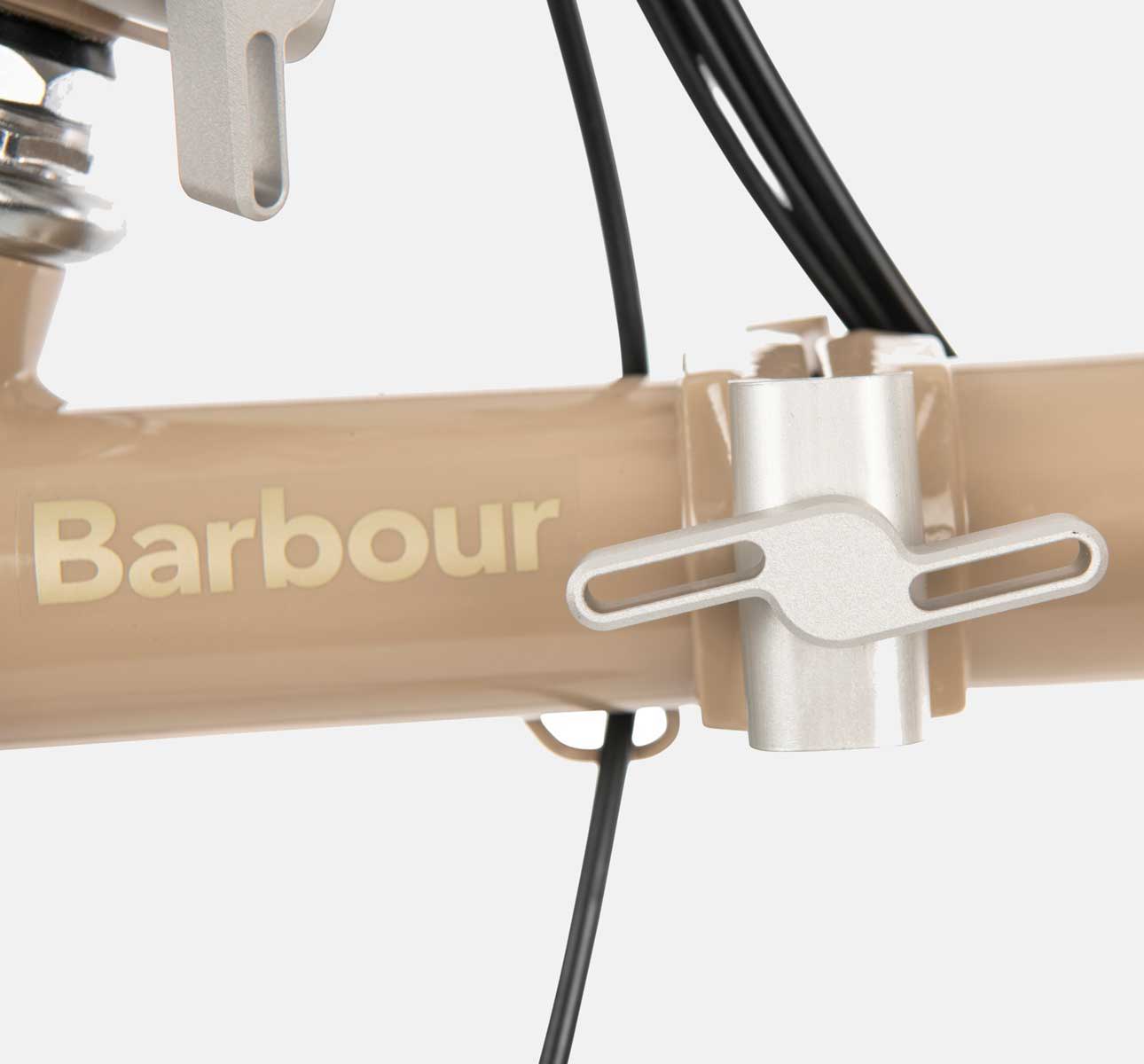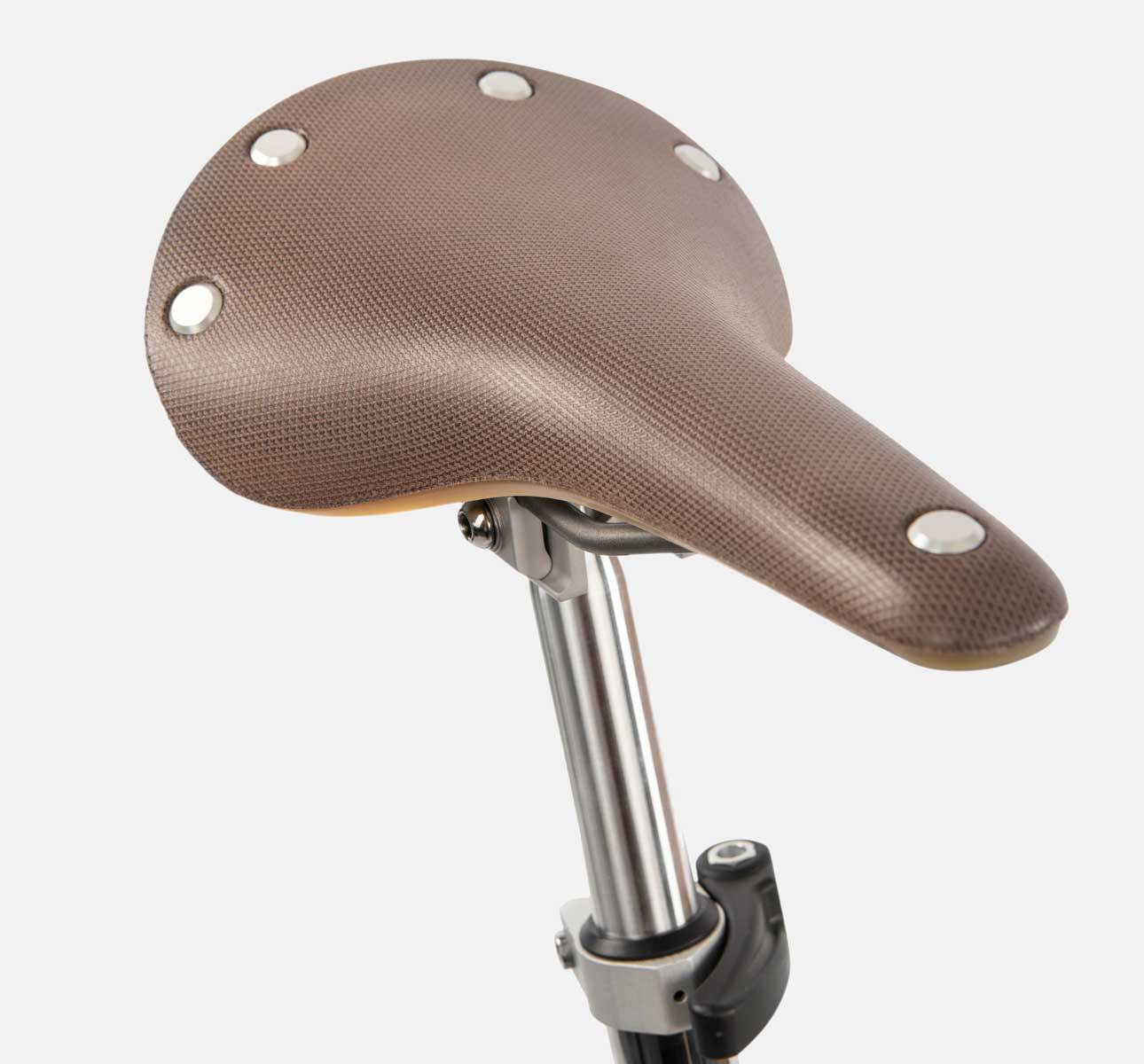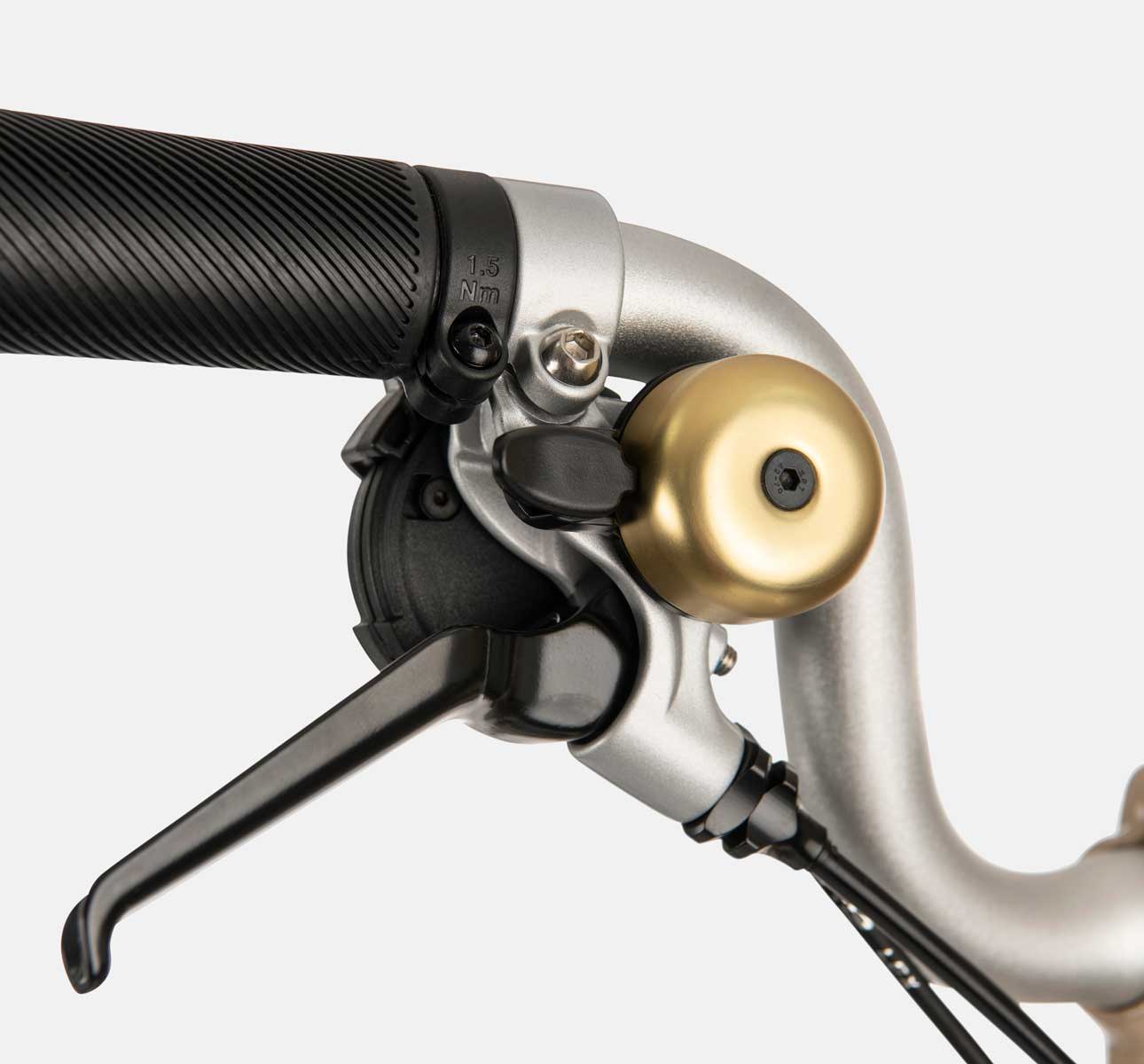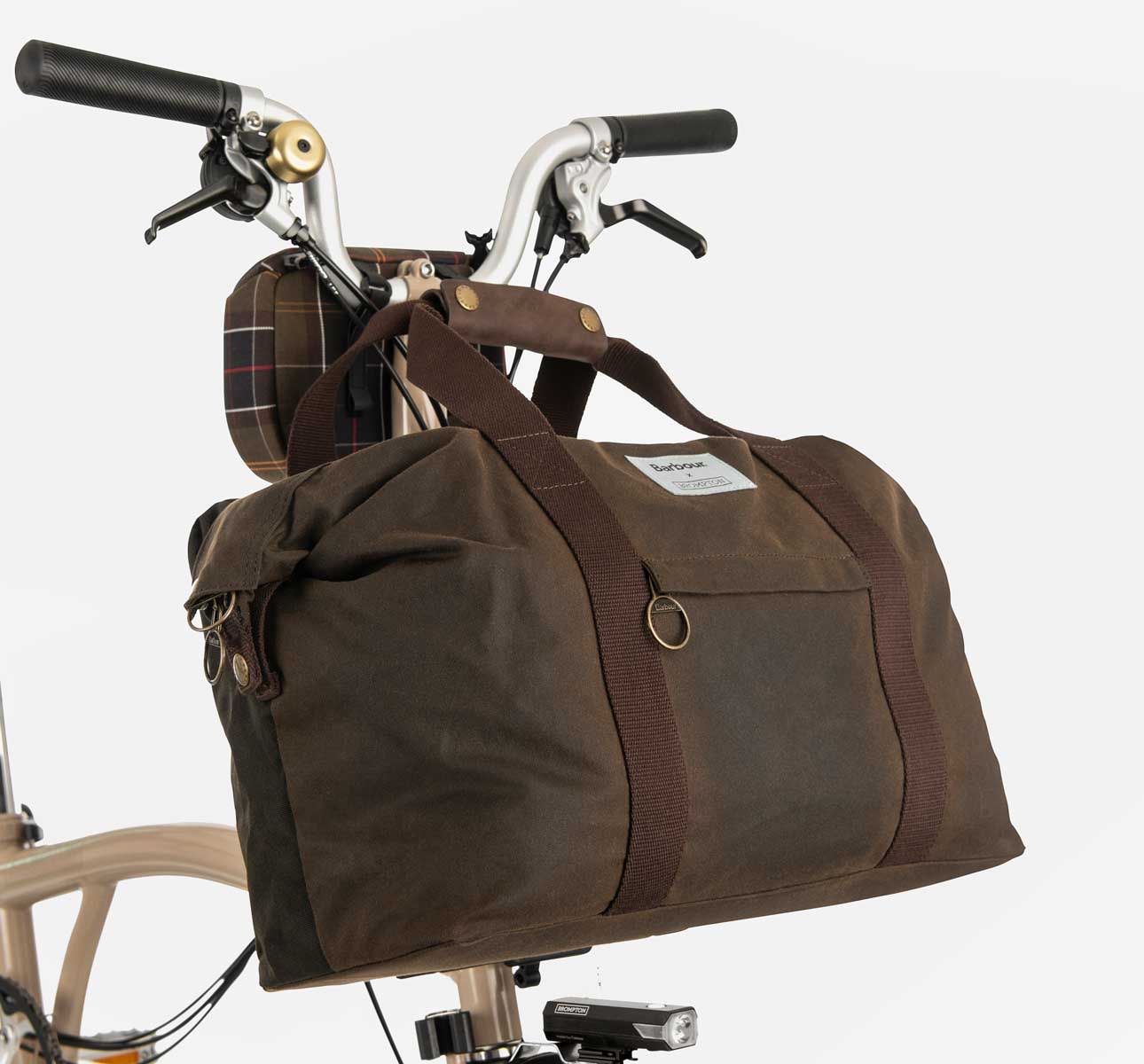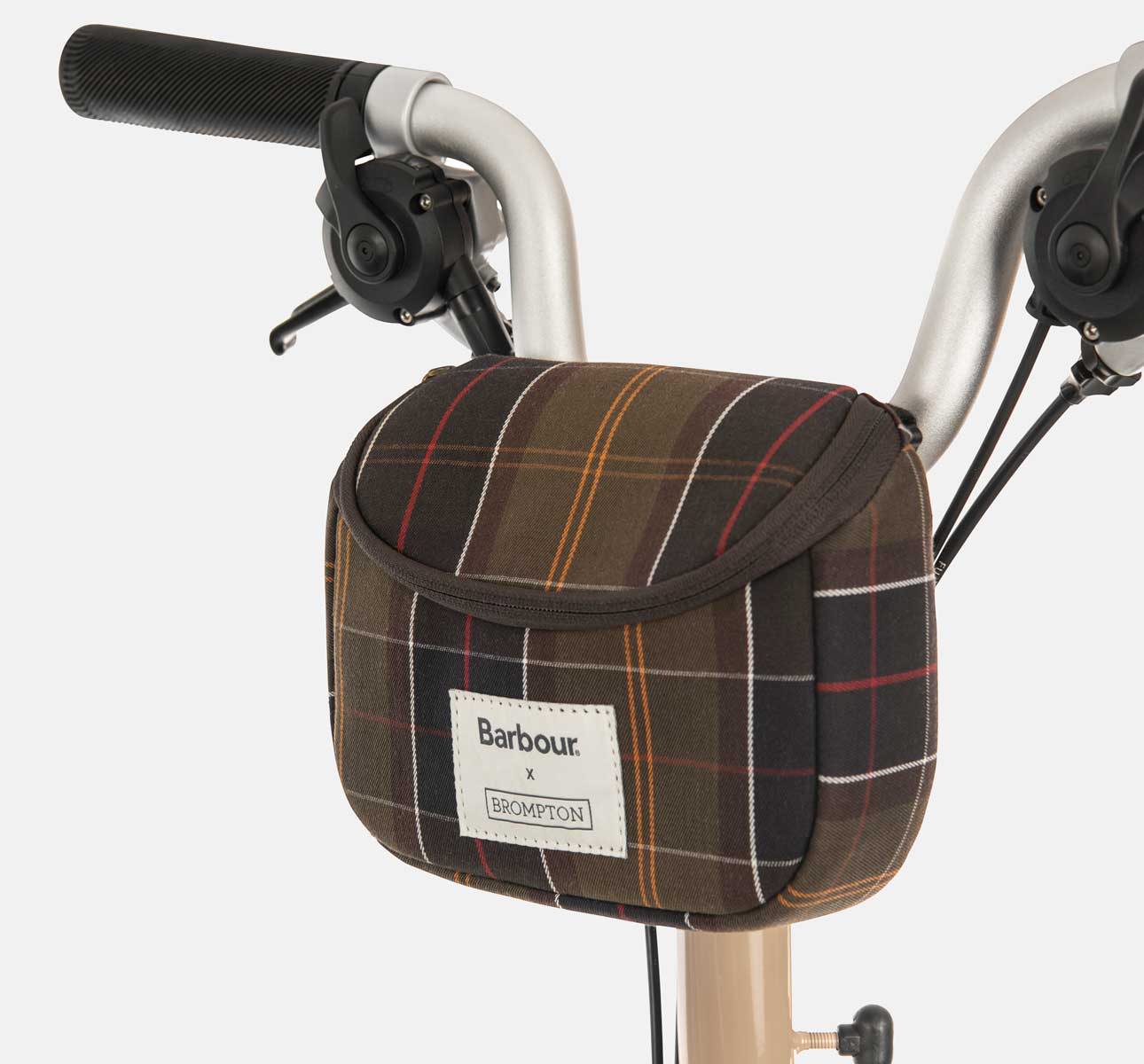 BROMPTON X BARBOUR (2022)
The Brompton x Barbour bikes, newly released for 2022, are a collaboration with one of the UK's most-loved outerwear brands. Designed for weekend trips outside the city, a gorgeous Amble Sands gloss tan paint job and classic Brooks C17 saddle in Silt Grey complemented the bike's rugged exterior. Barbour supplied two gorgeous bags with the bike: a classic tartan Zip Pouch and a 24L waxed cotton olive Holdall bag with gorgeous brass detailing.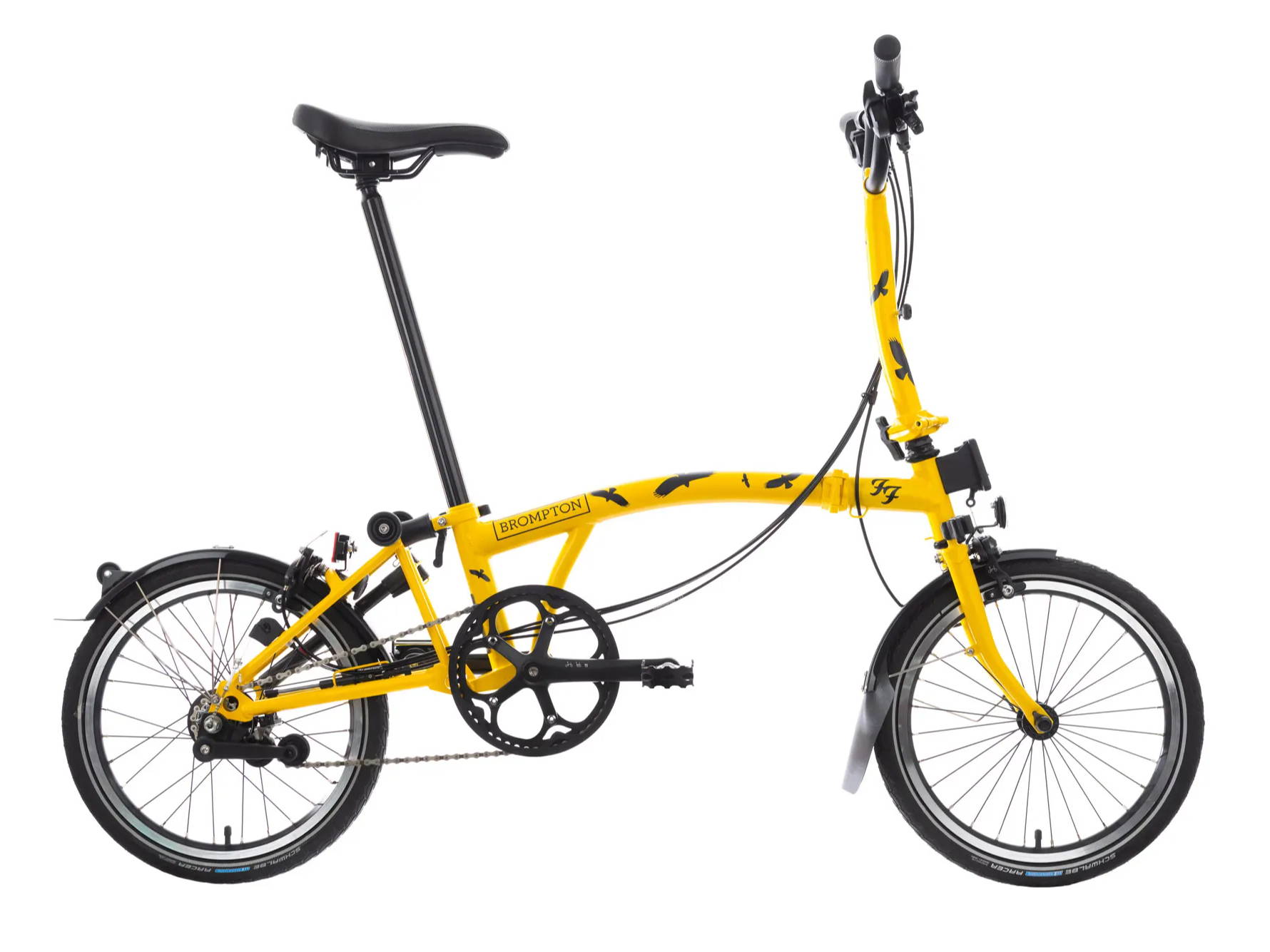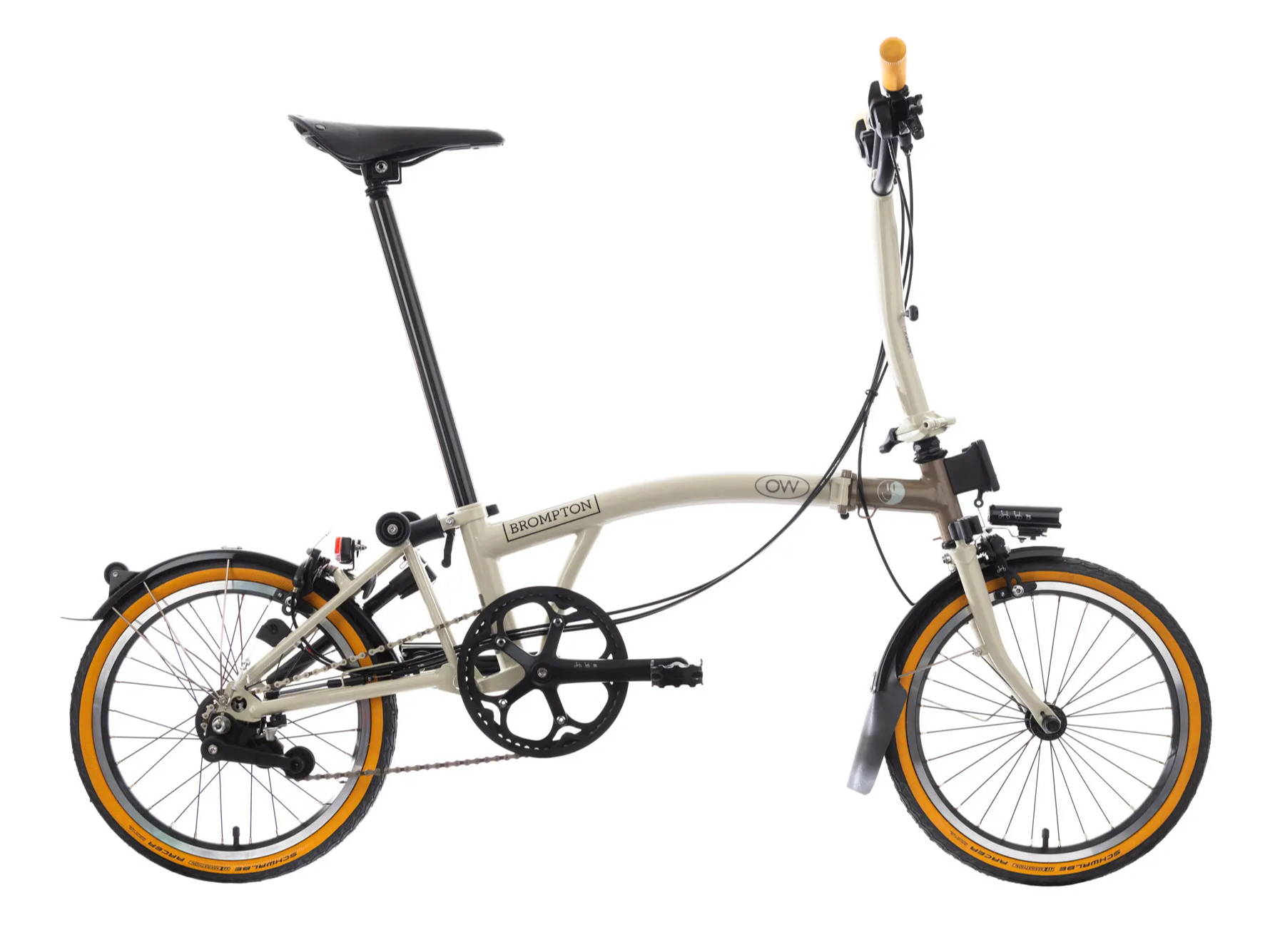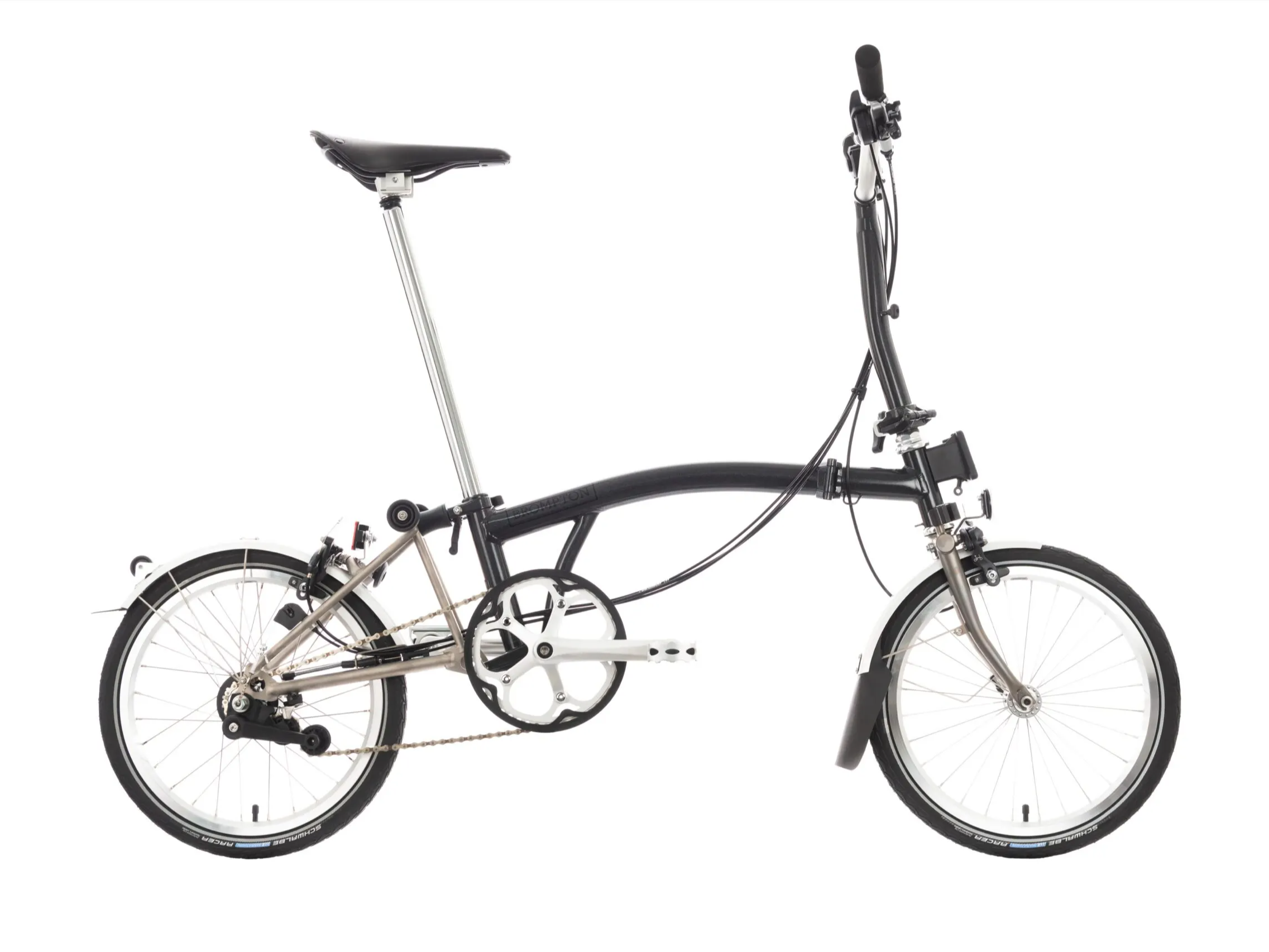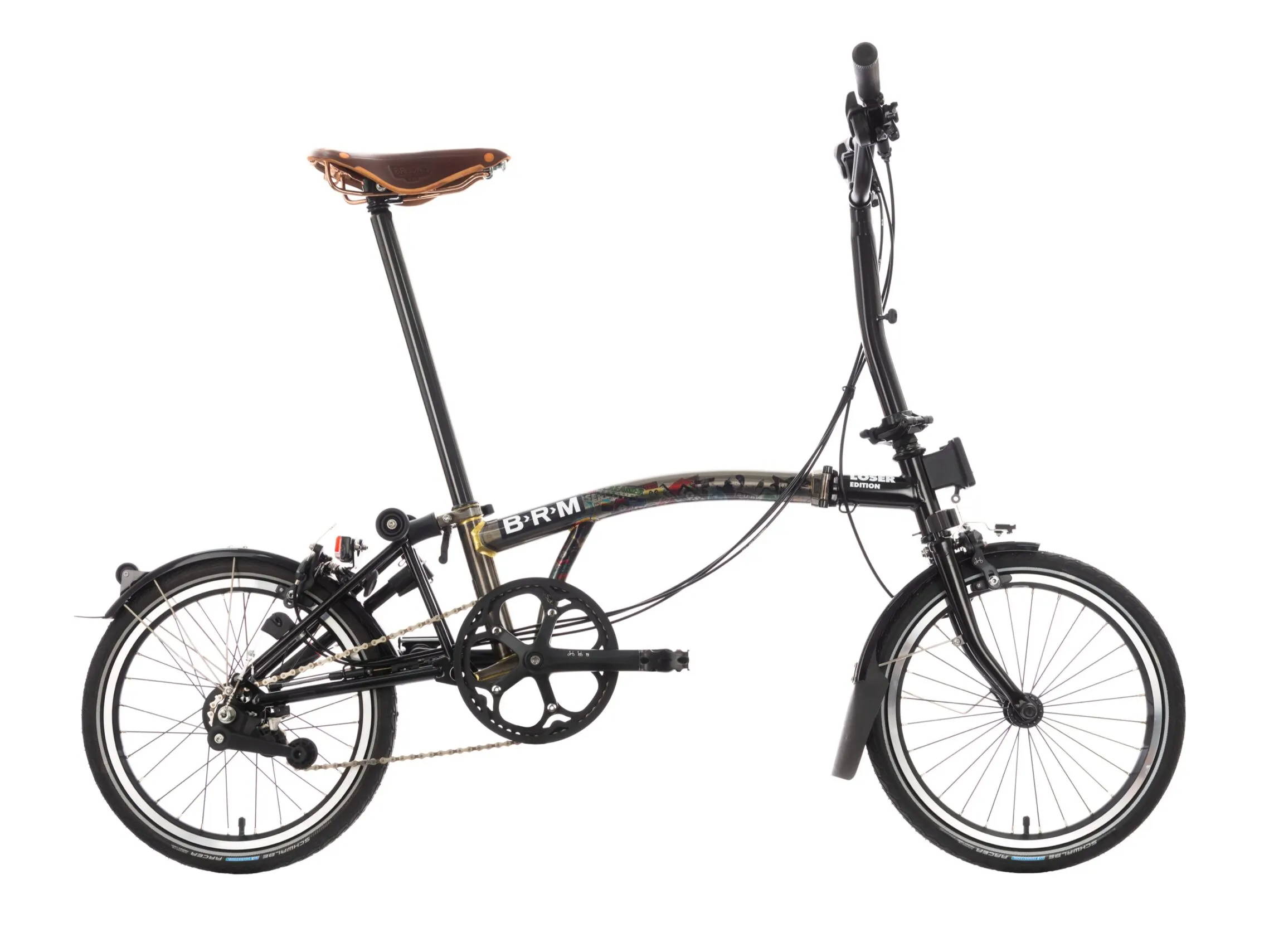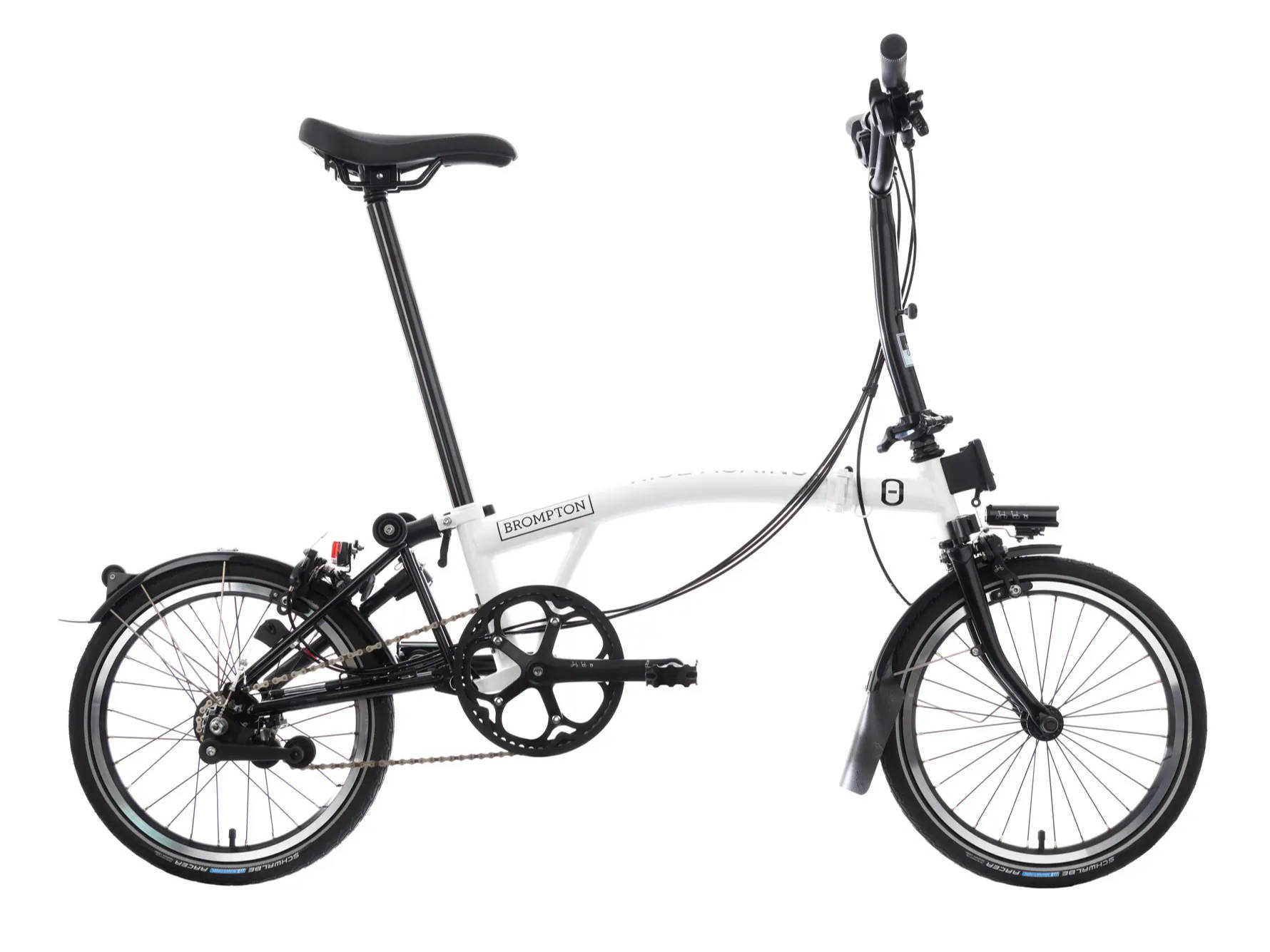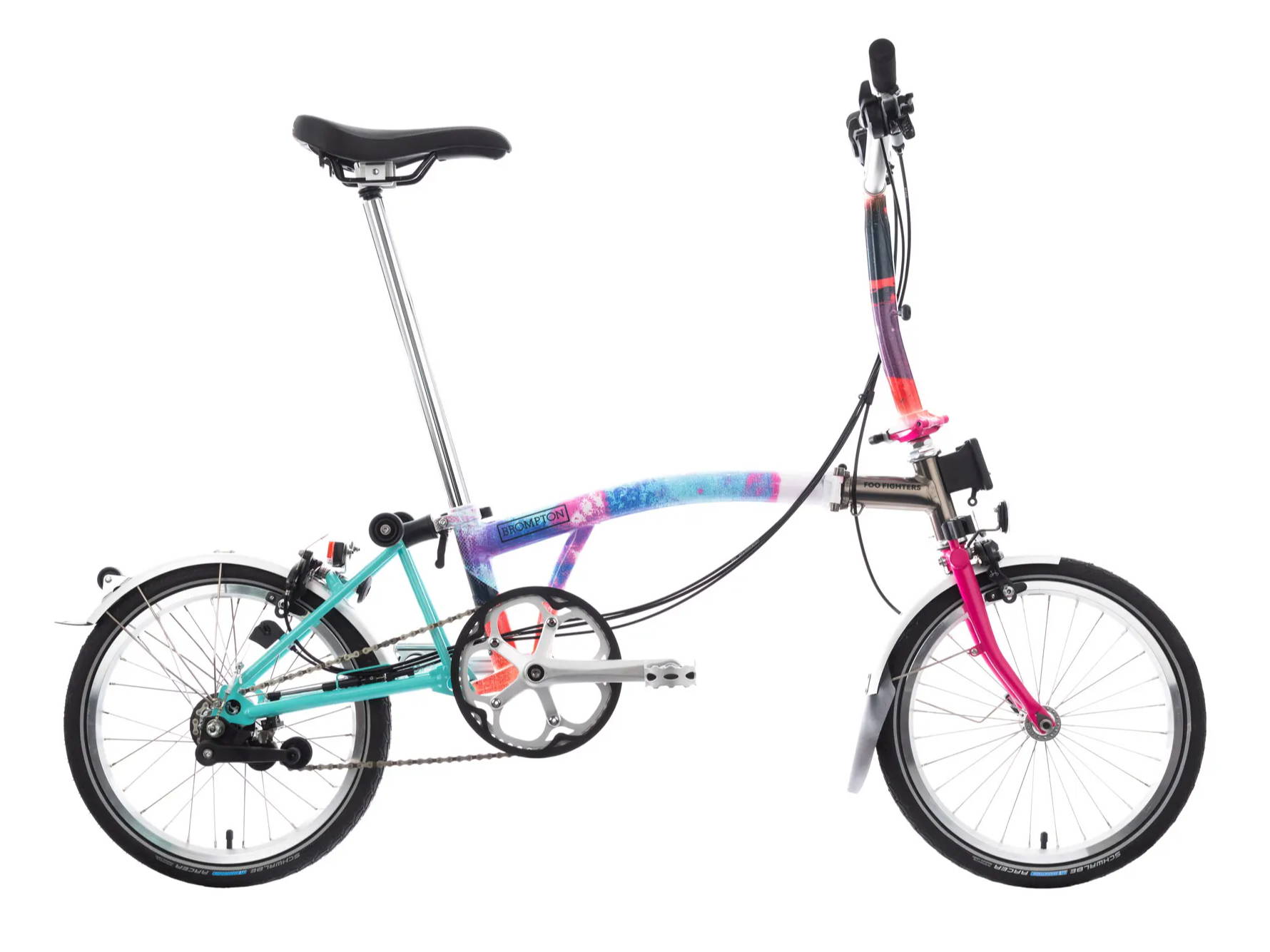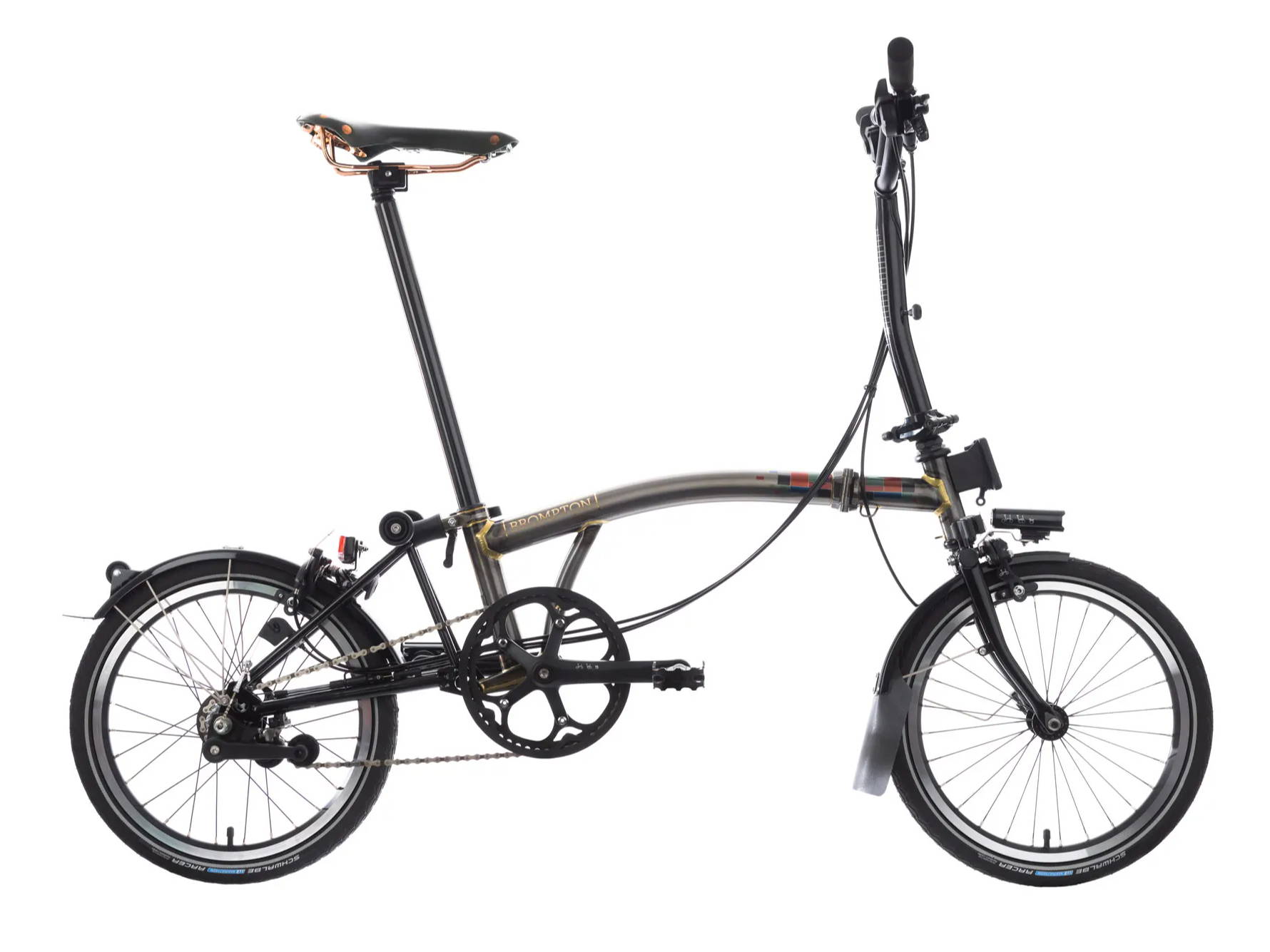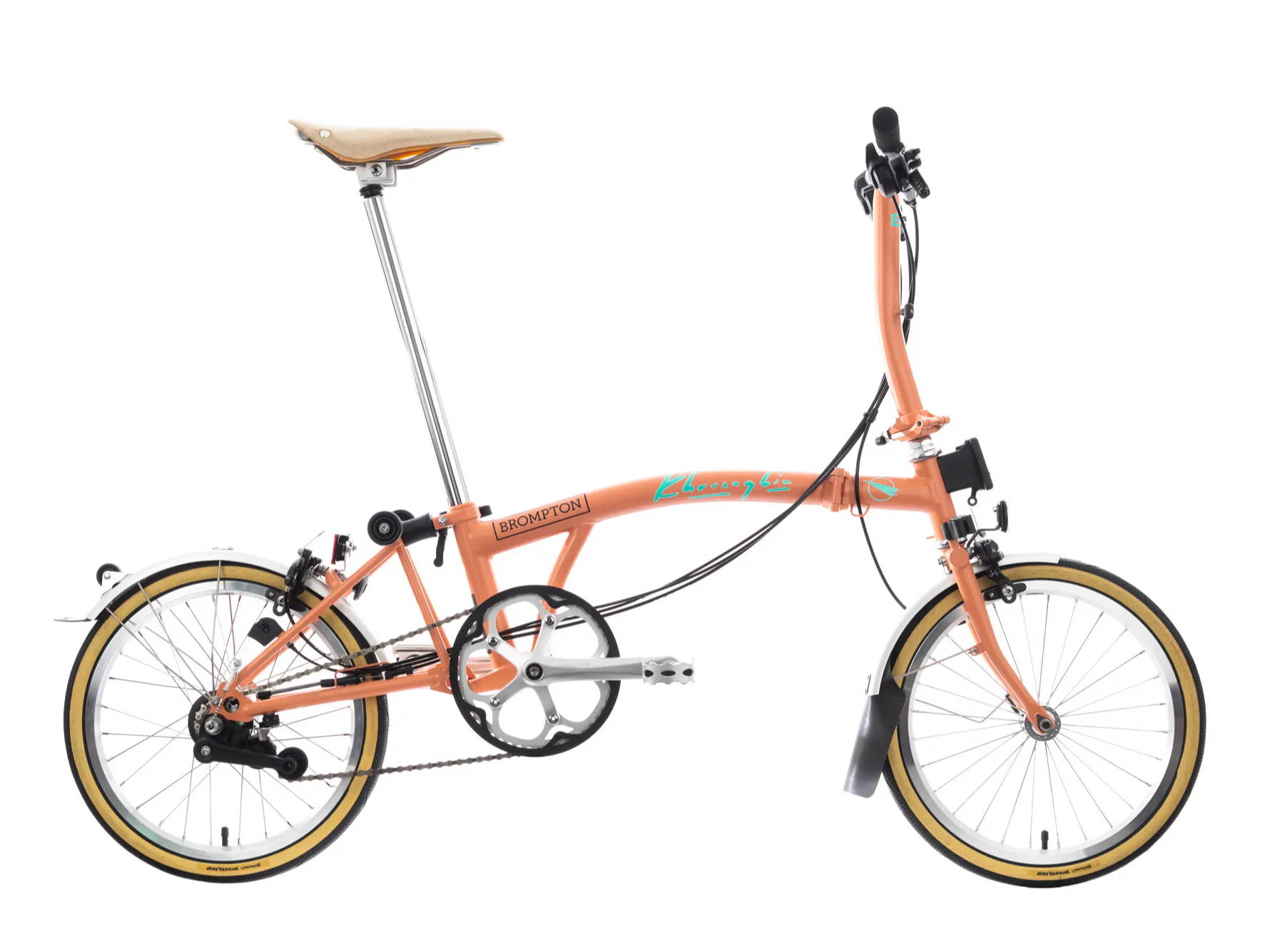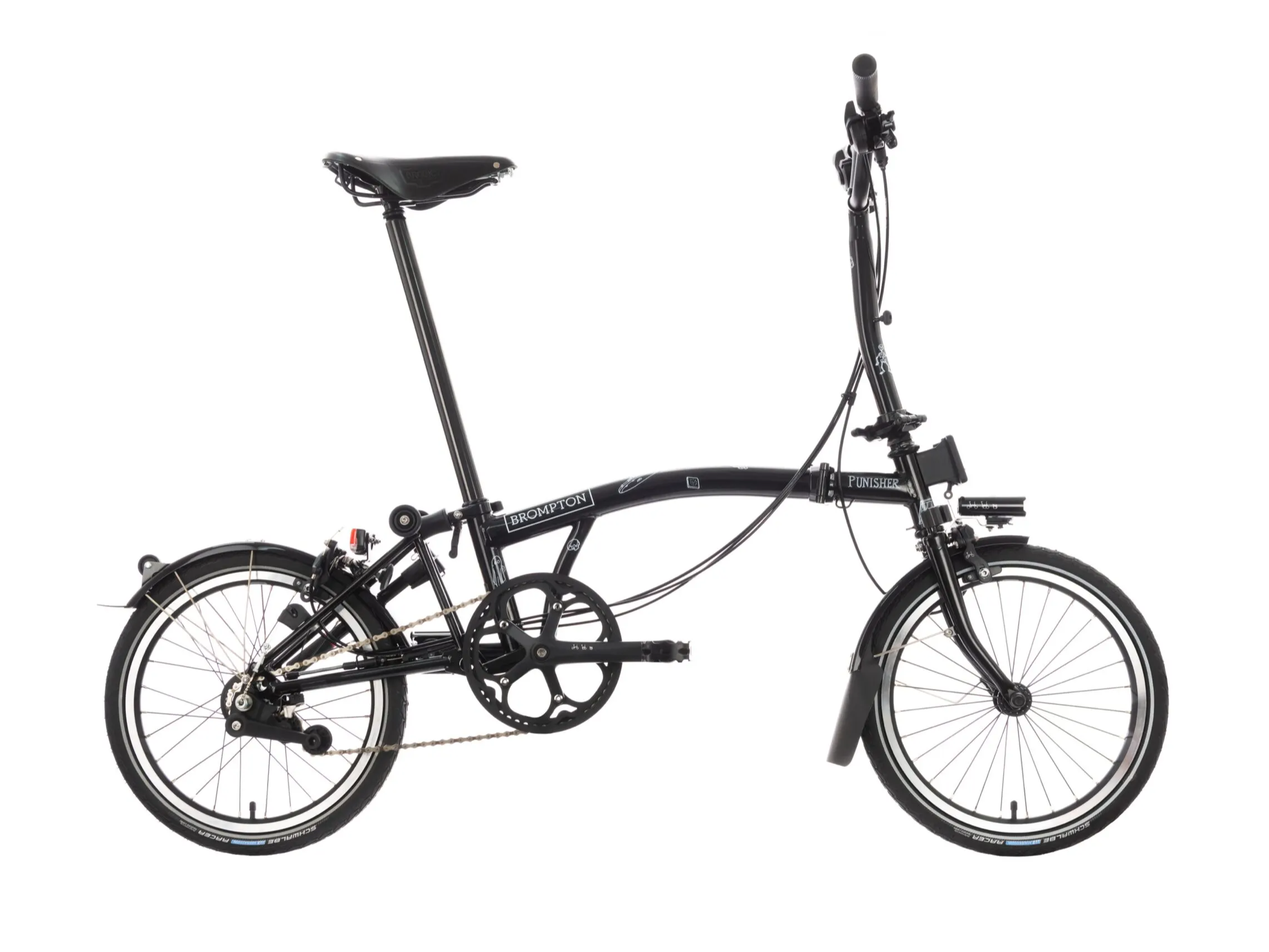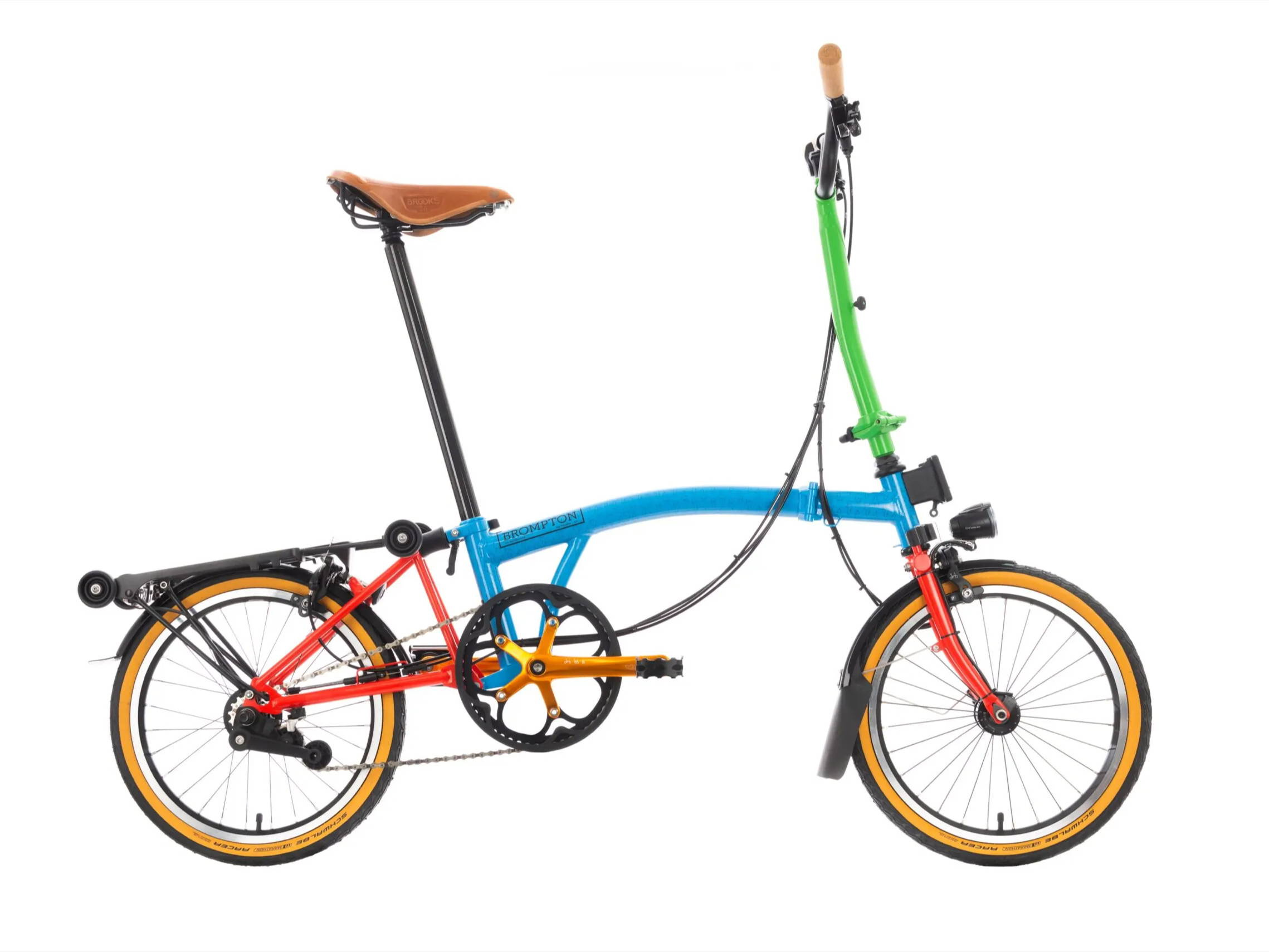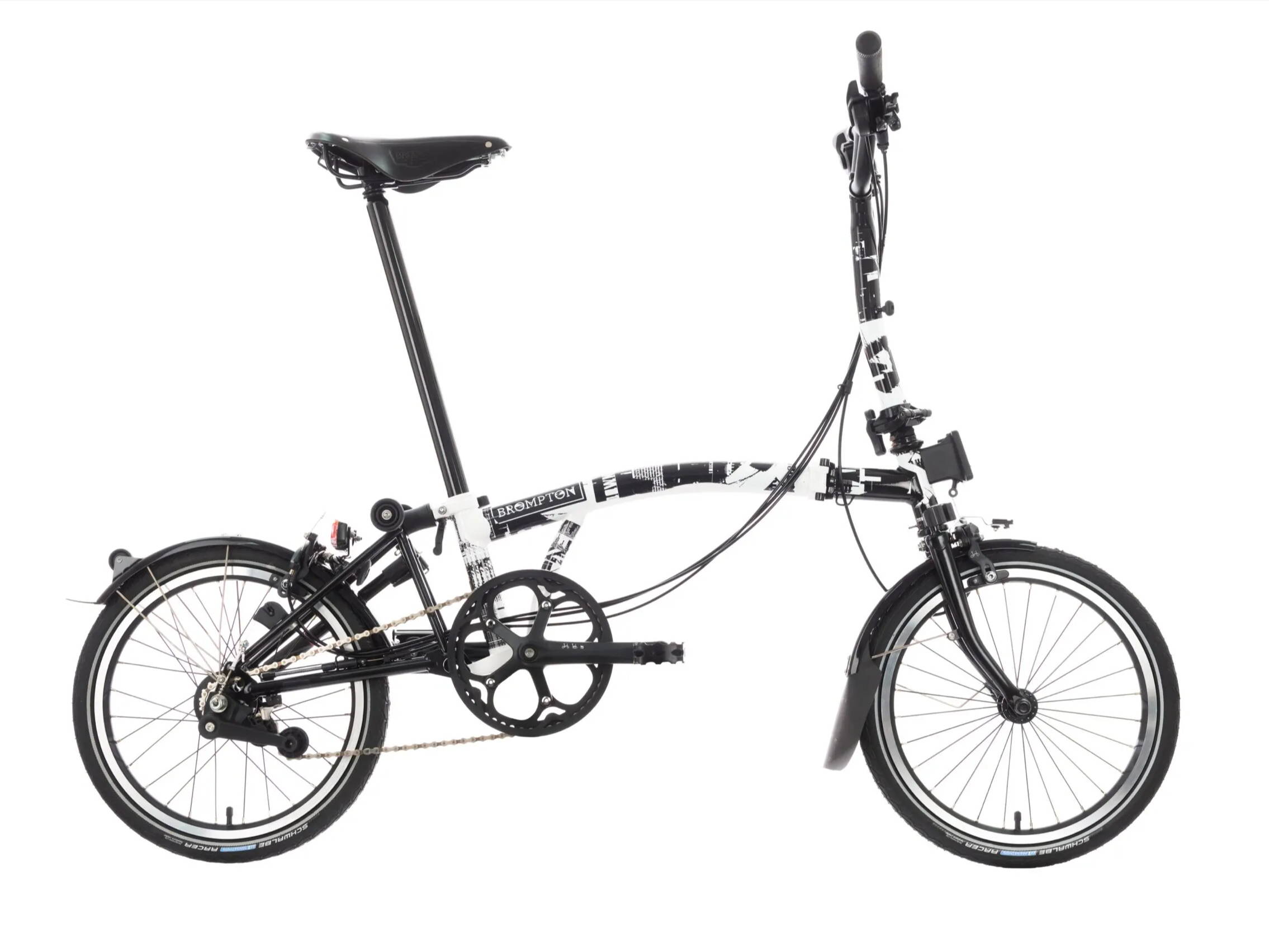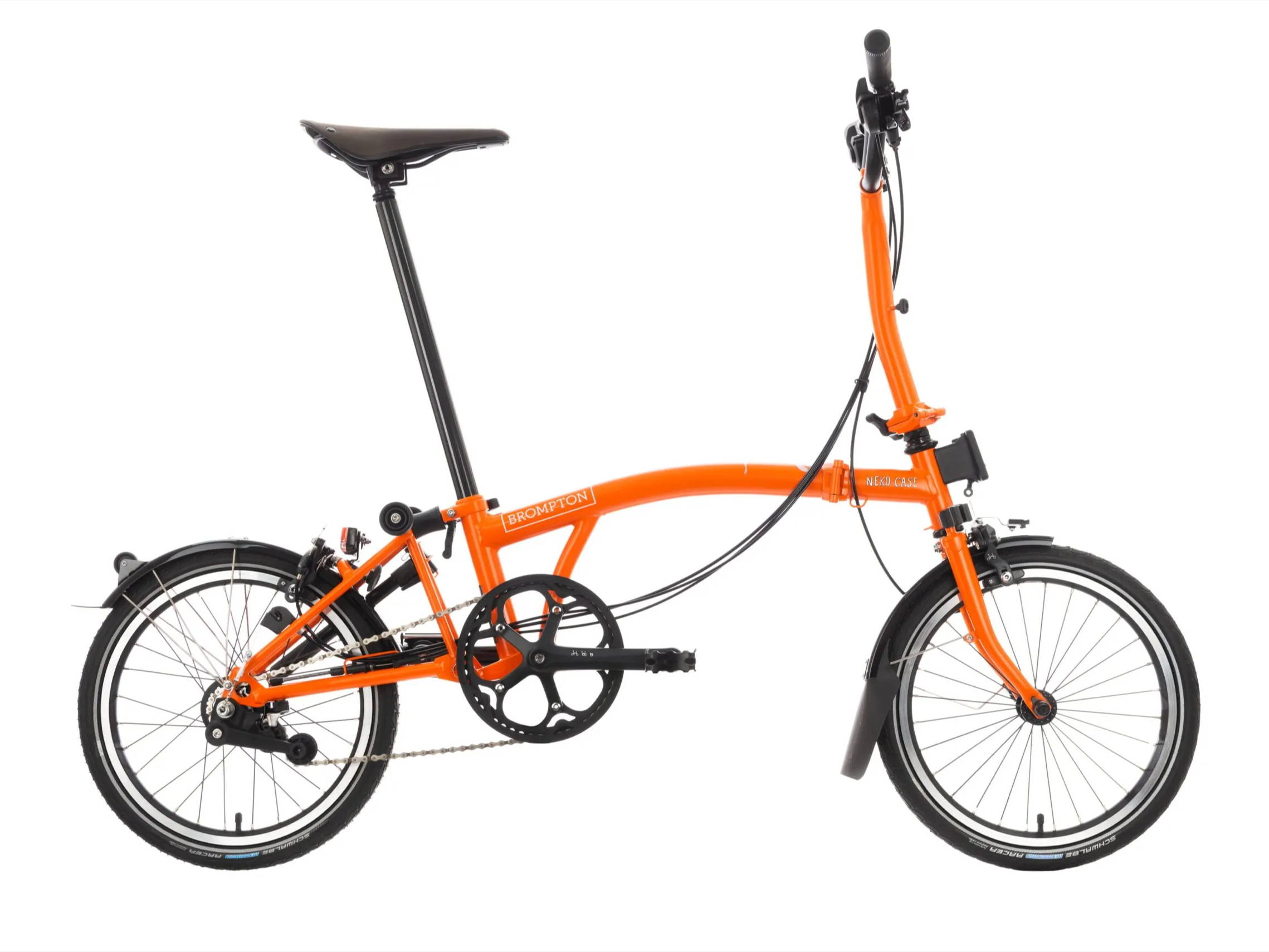 13 Brompton bikes were designed by members of major bands including Radiohead, LCD Soundsystem, Phoebe Bridgers, and the Foo Fighters. Each bike was auctioned off and $142,000 donated to Crew Nation, a global relief fund to support live music crew staff impacted by COVID-19 shutdowns.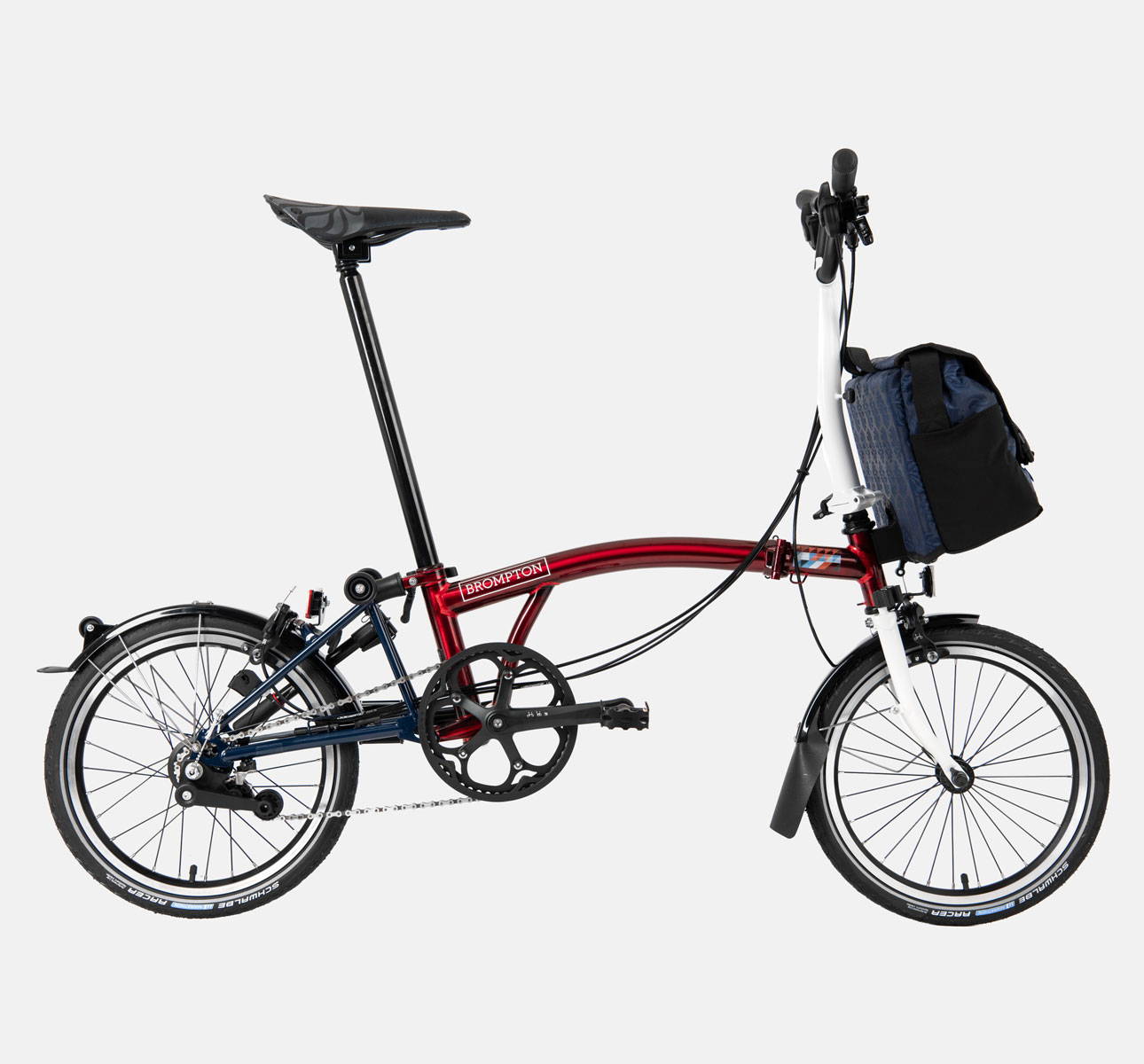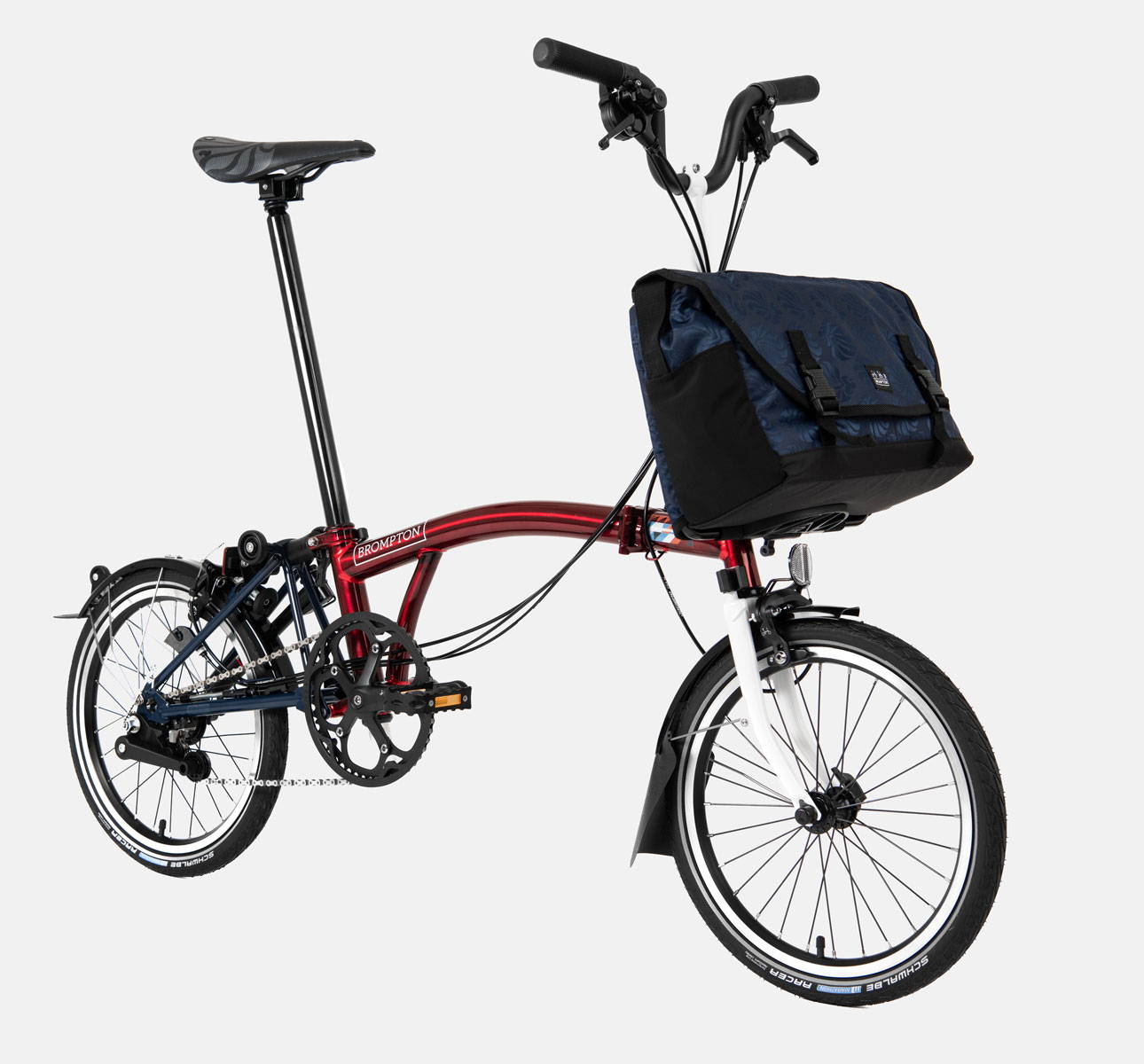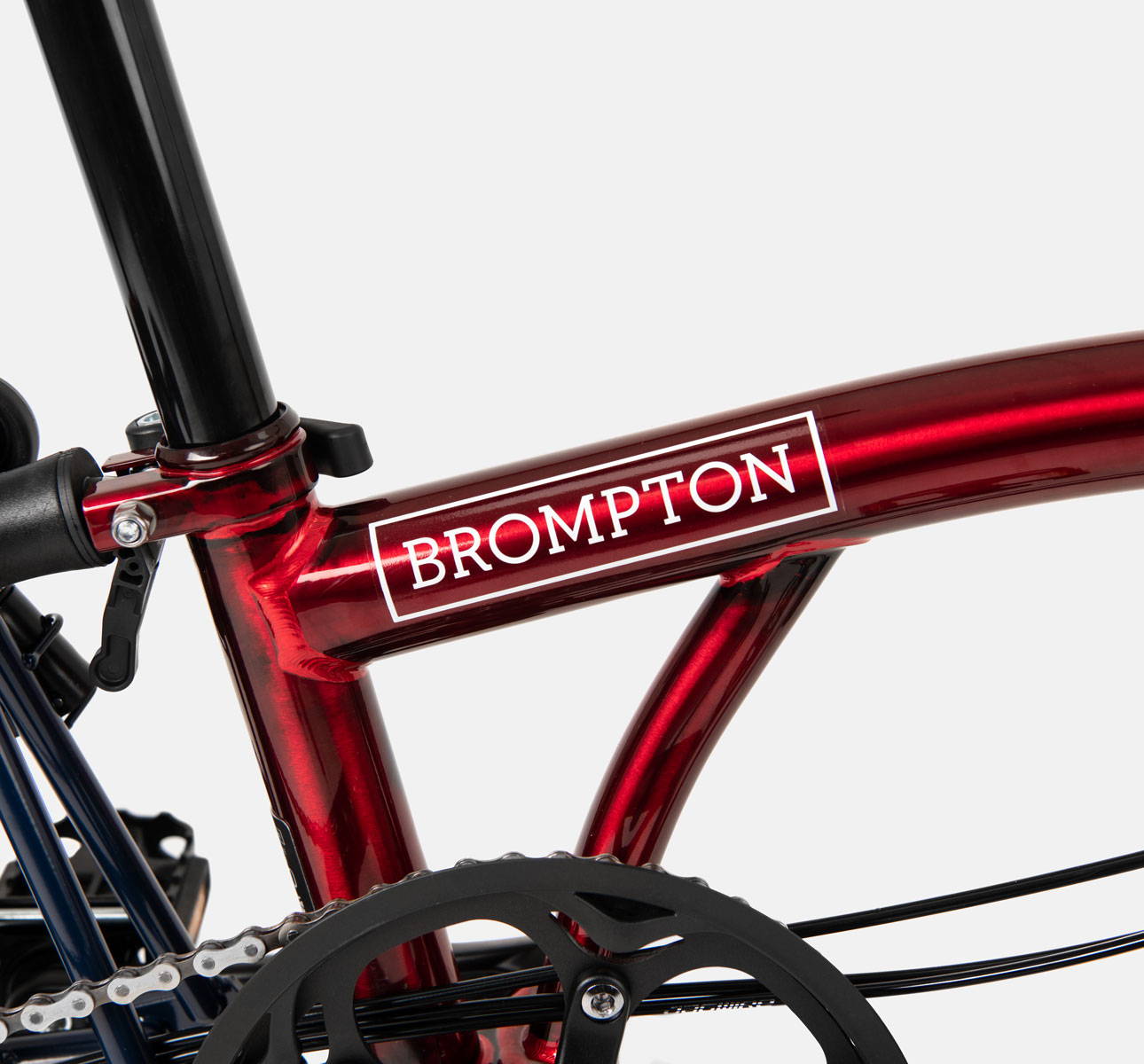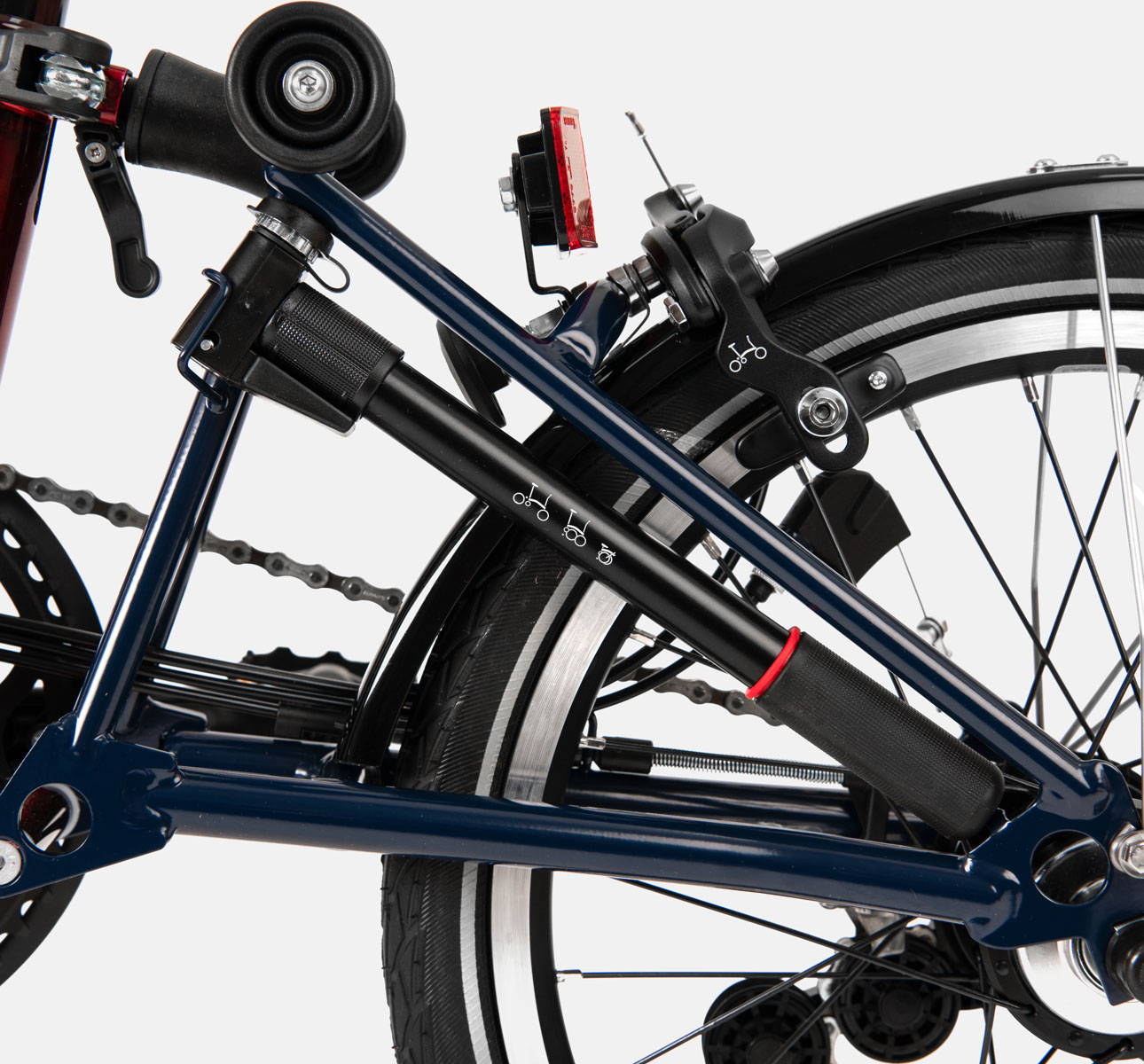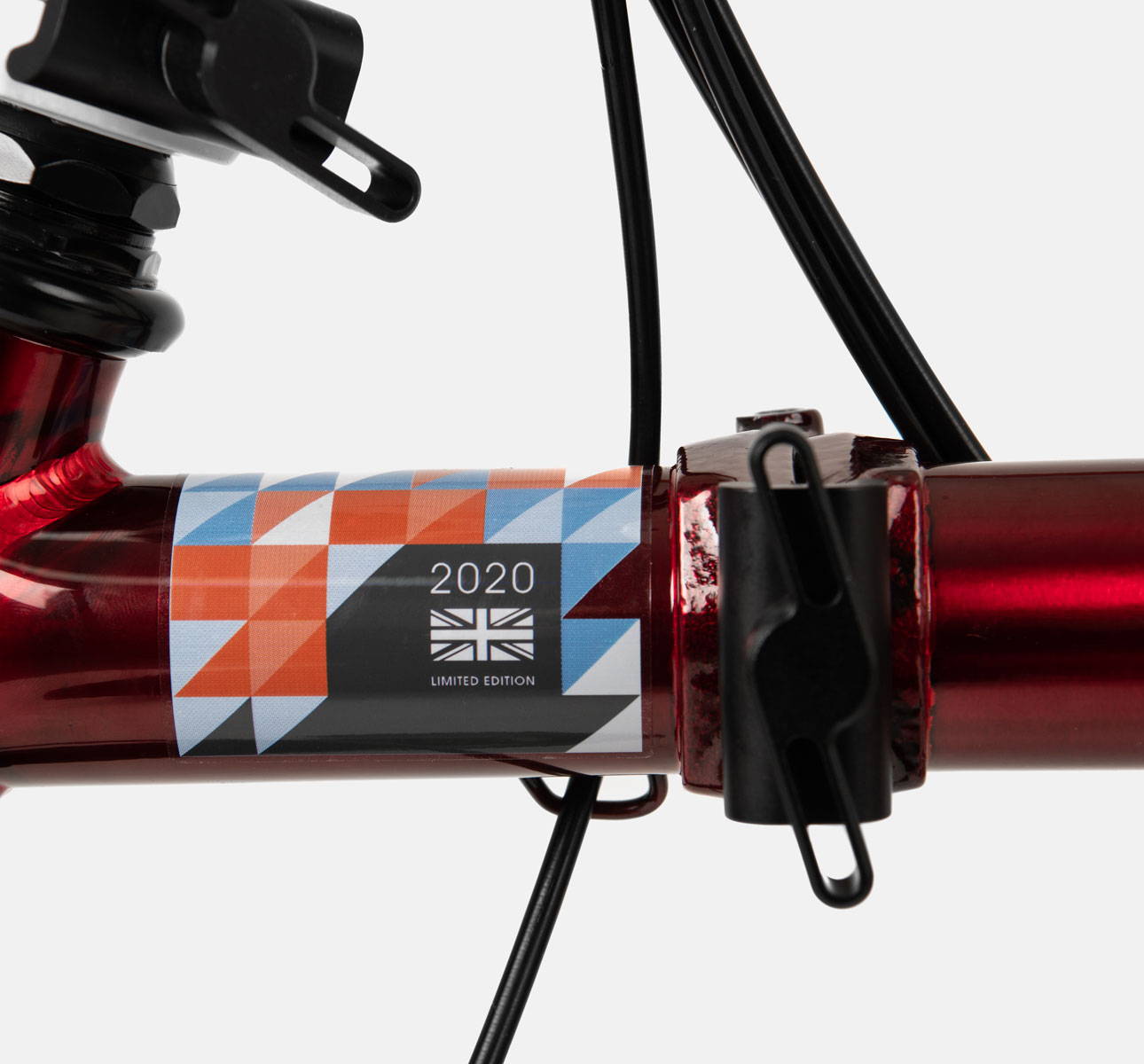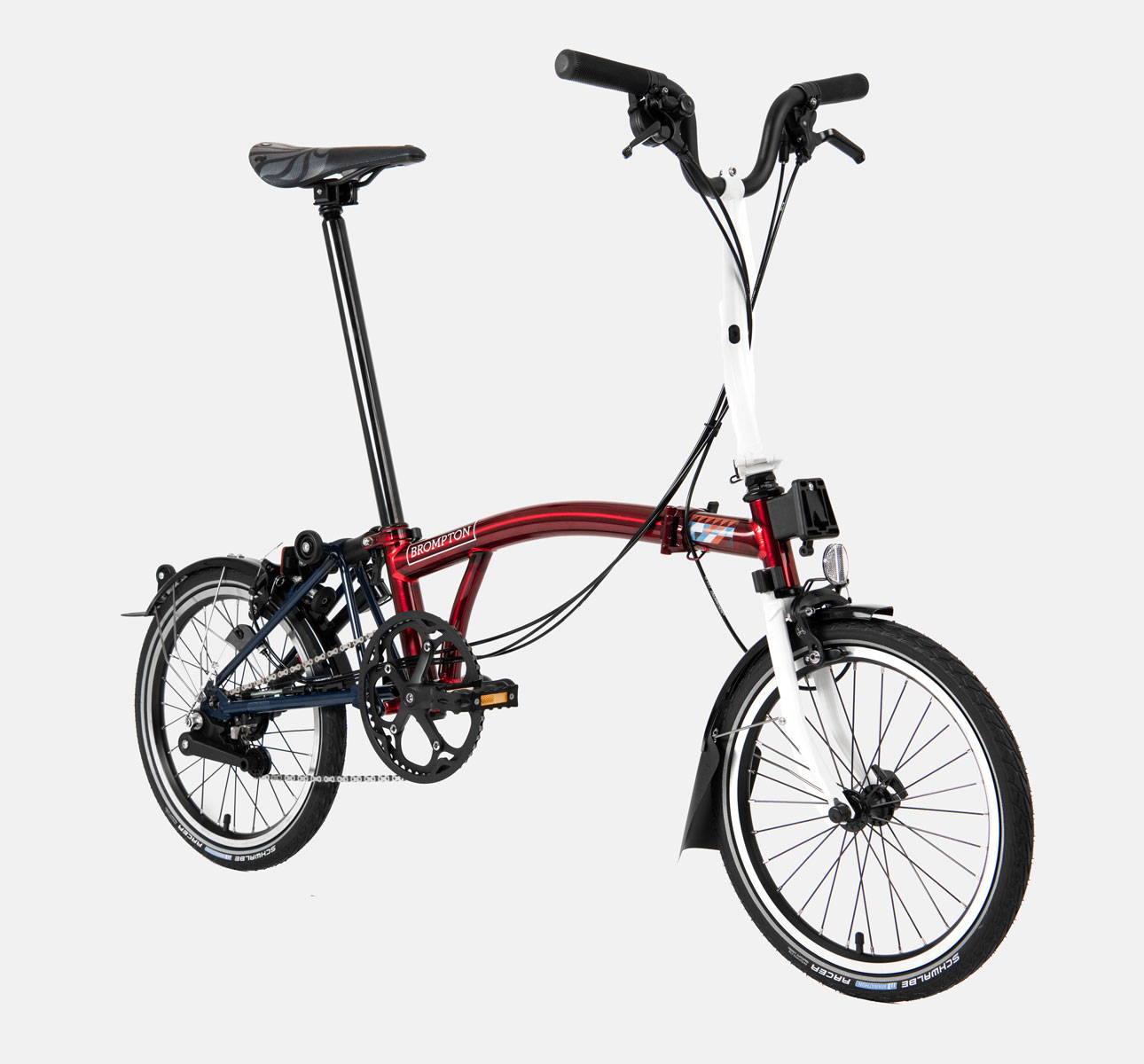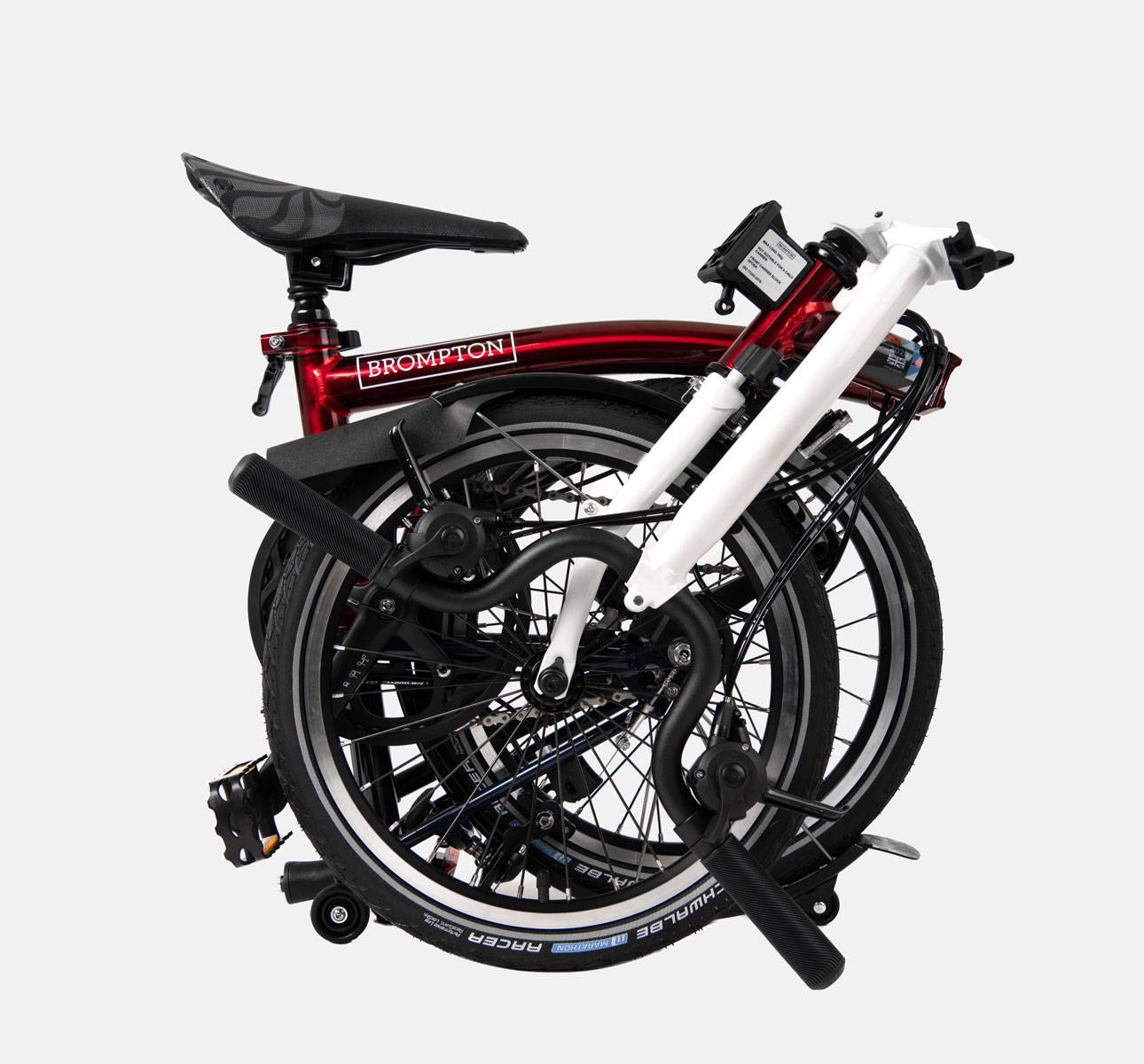 Olympic athletes needed a way to get around the Olympic Village during the Tokyo games, and what better way than on a Brompton? Released for the 2020 (which ended up being 2021) Summer Olympics in Tokyo, these bikes featured the Team GB colours and a Red Lacquer finish. They included a custom Brooks C17 saddle and jacquard front messenger bag with British lion team emblem. 2,021 bikes were made and released worldwide.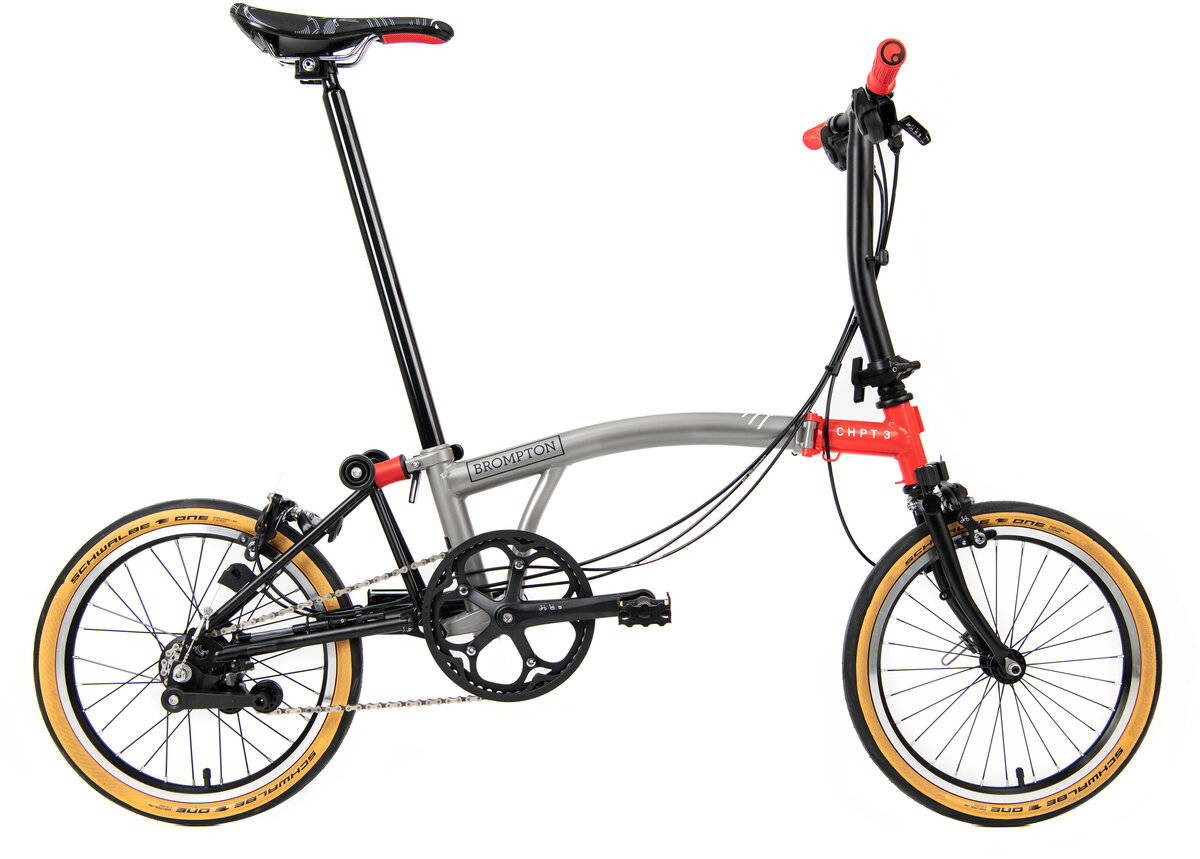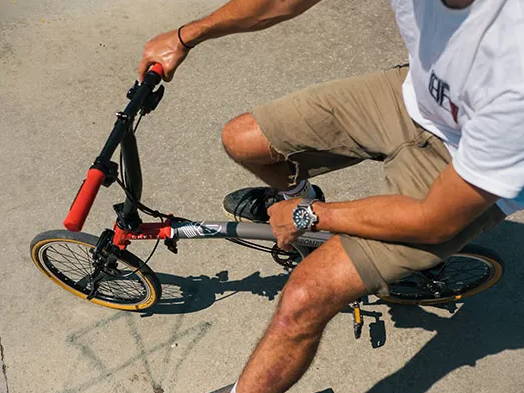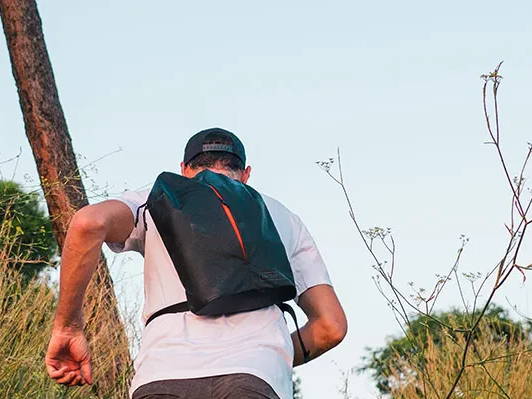 This iteration of the CHPT3 further dialed in the urban, nimble look and feel of the bike with graphic elements on the frame and saddle and premium grips, saddle, hinge clamps and rear frame clip. An all-new CHPT3 Sling Bag was included with every bike with enough space to carry a day's worth of items and a 13" laptop. The Schwalbe One tan wall tires and titanium fork and rear triangle remained to keep the ride light and comfortable.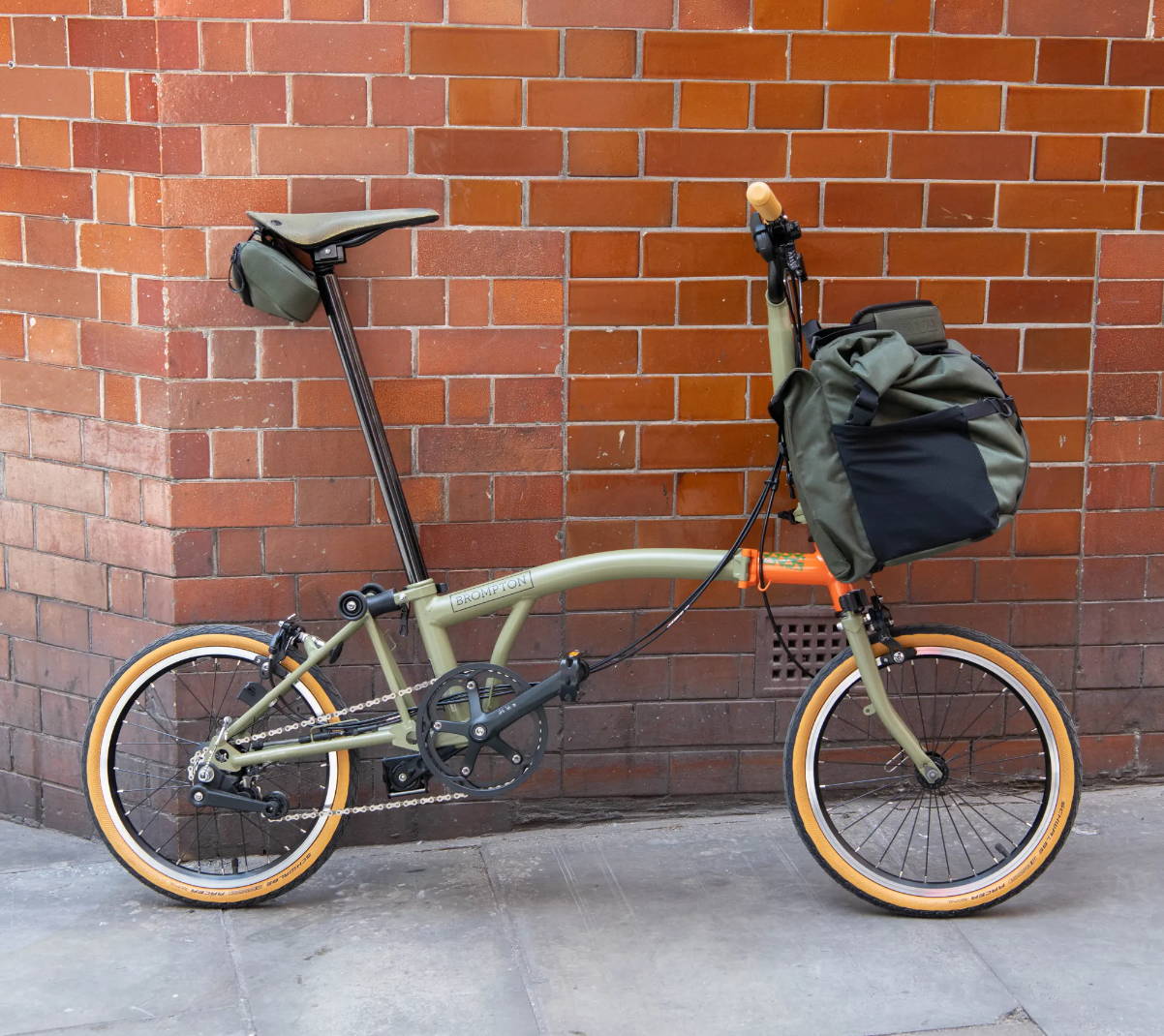 Designed in collaboration with renowned British explorer Alastair Humphreys, the Explore Edition featured components that made it a perfect adventure bike. Folding Schwalbe G One tires paired with a matching green set of Roll-Top front bag and saddle pouch (with spare tire, spokes, gear cables and brake pads) alongside a lowered gear ratio for climbing and a weatherproof Brooks Cambium saddle and softer grips for maxiumum comfort on extended rides. Watch the video below for Alastair's documentation of his weekend trip to Scotland with the Explore Edition bike.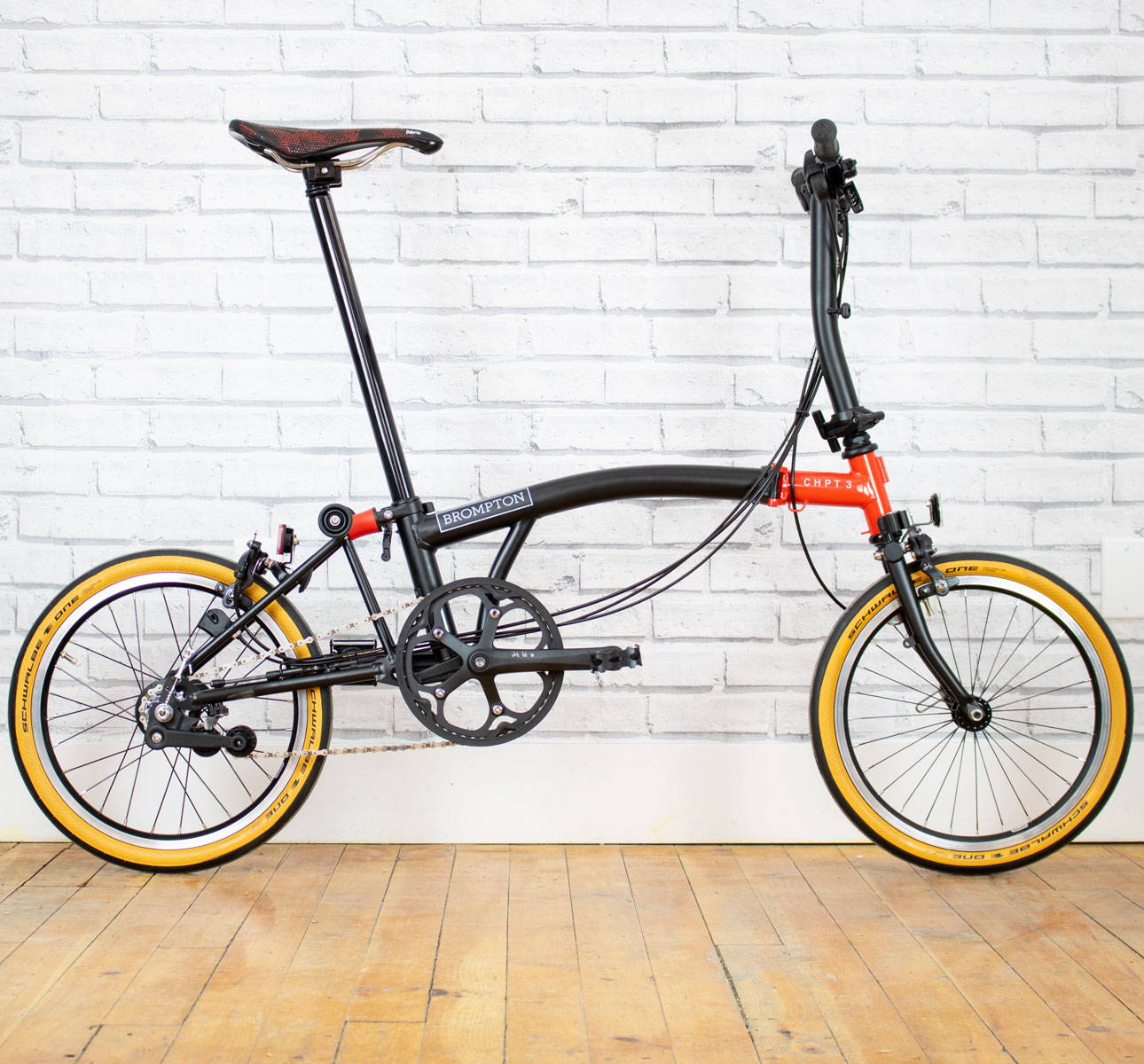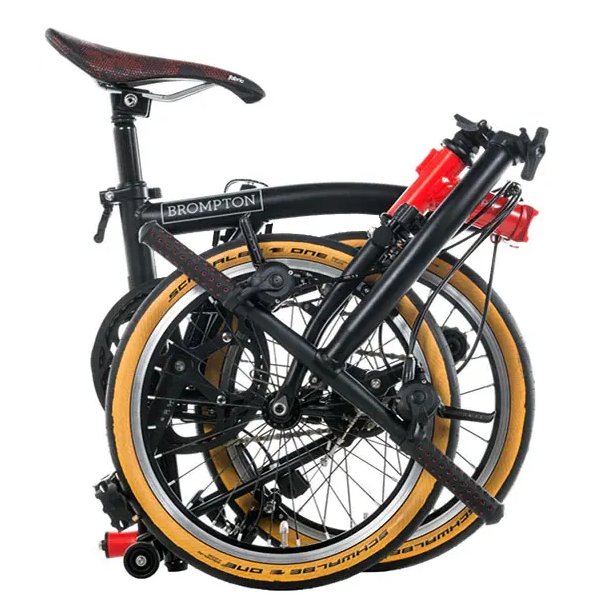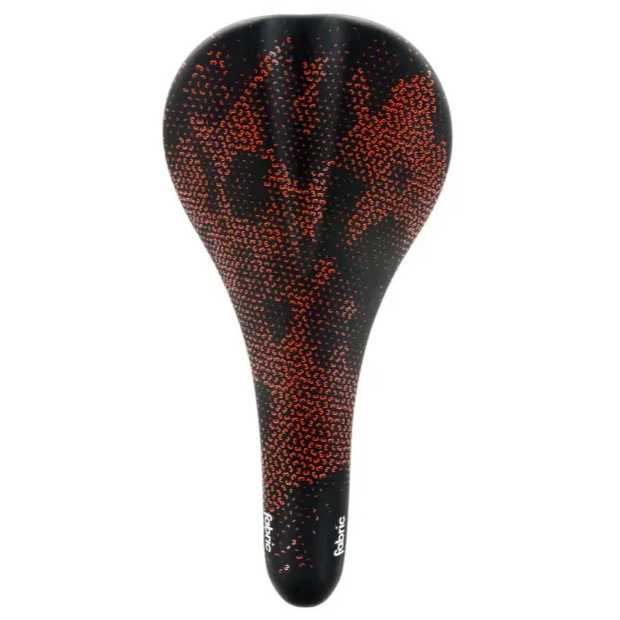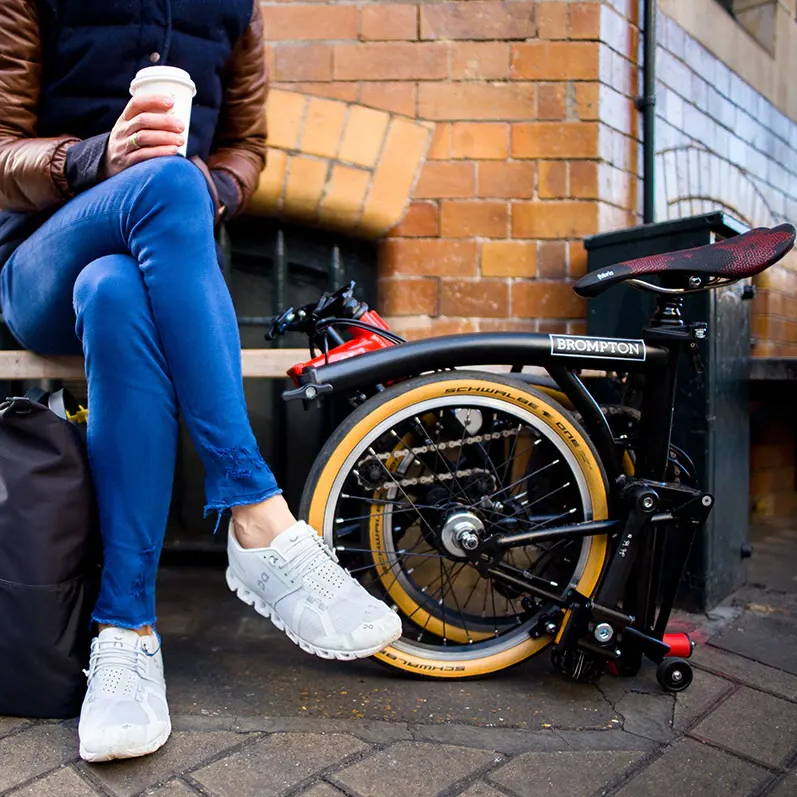 The CHPT3 V2 refined the details on the V1 bike. Schwalbe ONE tan-wall tyres were developed specifically for the CHPT3 V.2 with a 35mm width to lower rolling resistance and puncture-proof lining. The addition of a race-tuned suspension block made the ride stiffer and more responsive. The red front tube was complimented by a textured black main frame and titanium fork and rear triangle.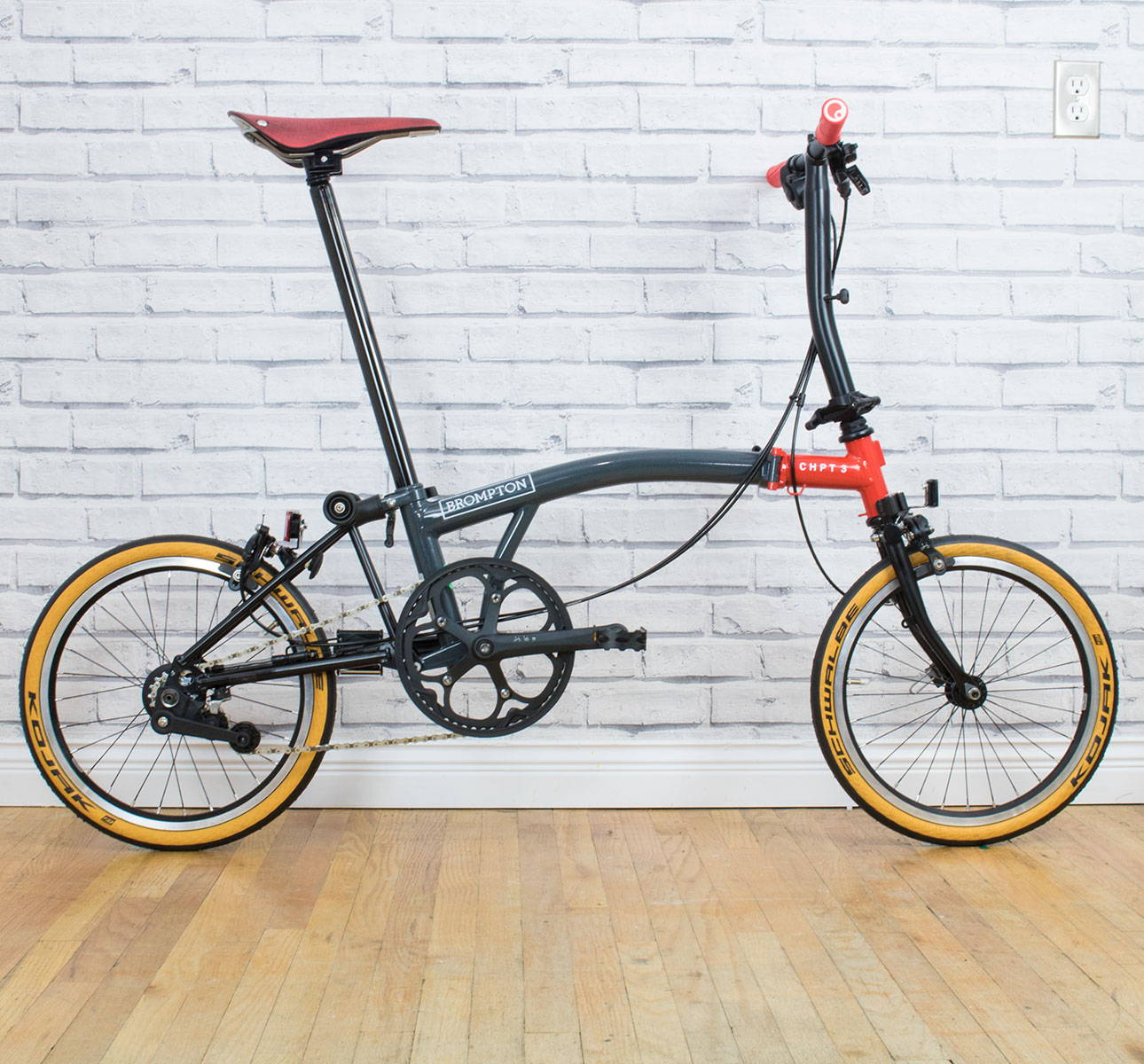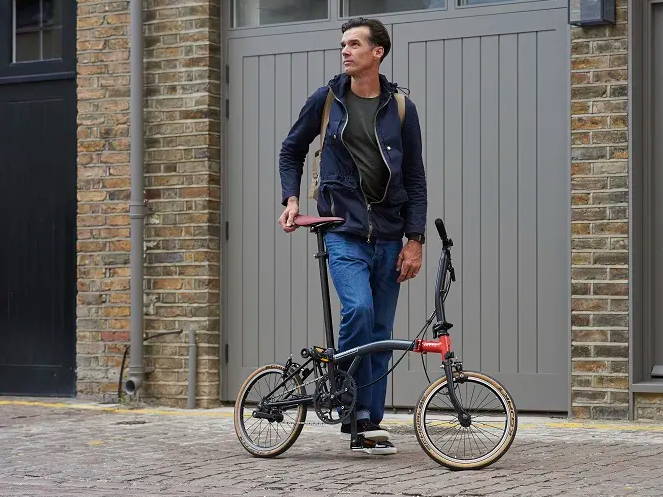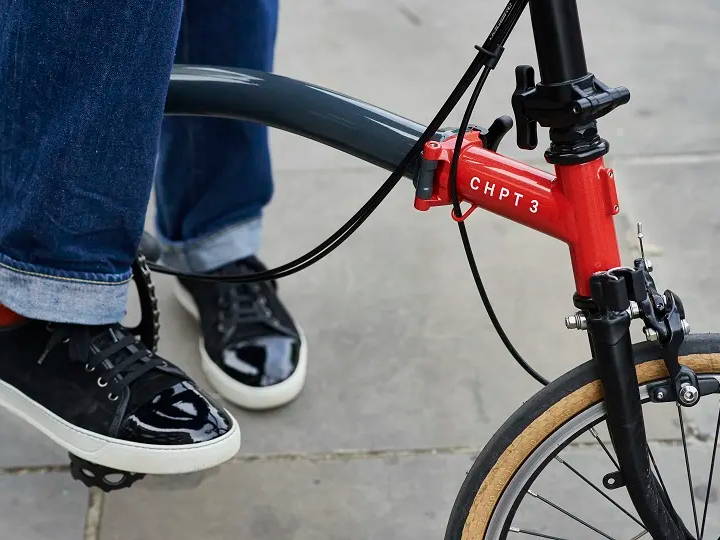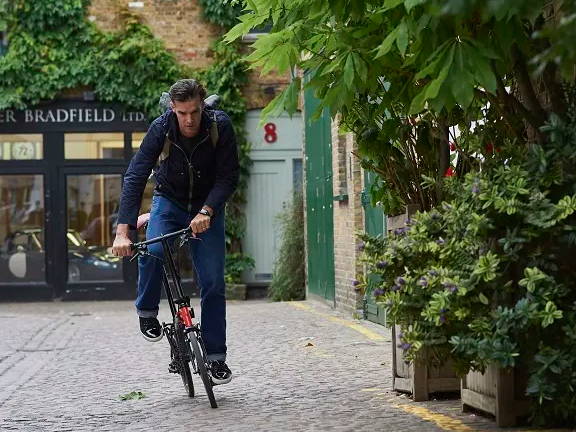 Pro cyclist David Miller needed a bike for riding in the city that felt racier than a normal Brompton. The CHPT3 V1 was designed to fit his specifications with a low, aggressive handlebar, titanium extremities to lighten the weight, Schwalbe Kojak tan-wall tires for speed (and to match the looks of David's other racing bikes), red Ergon grips, and custom paint. Mudguards and the Front Carrier Block for luggage were omitted in keeping with the racy, urban look of the bike.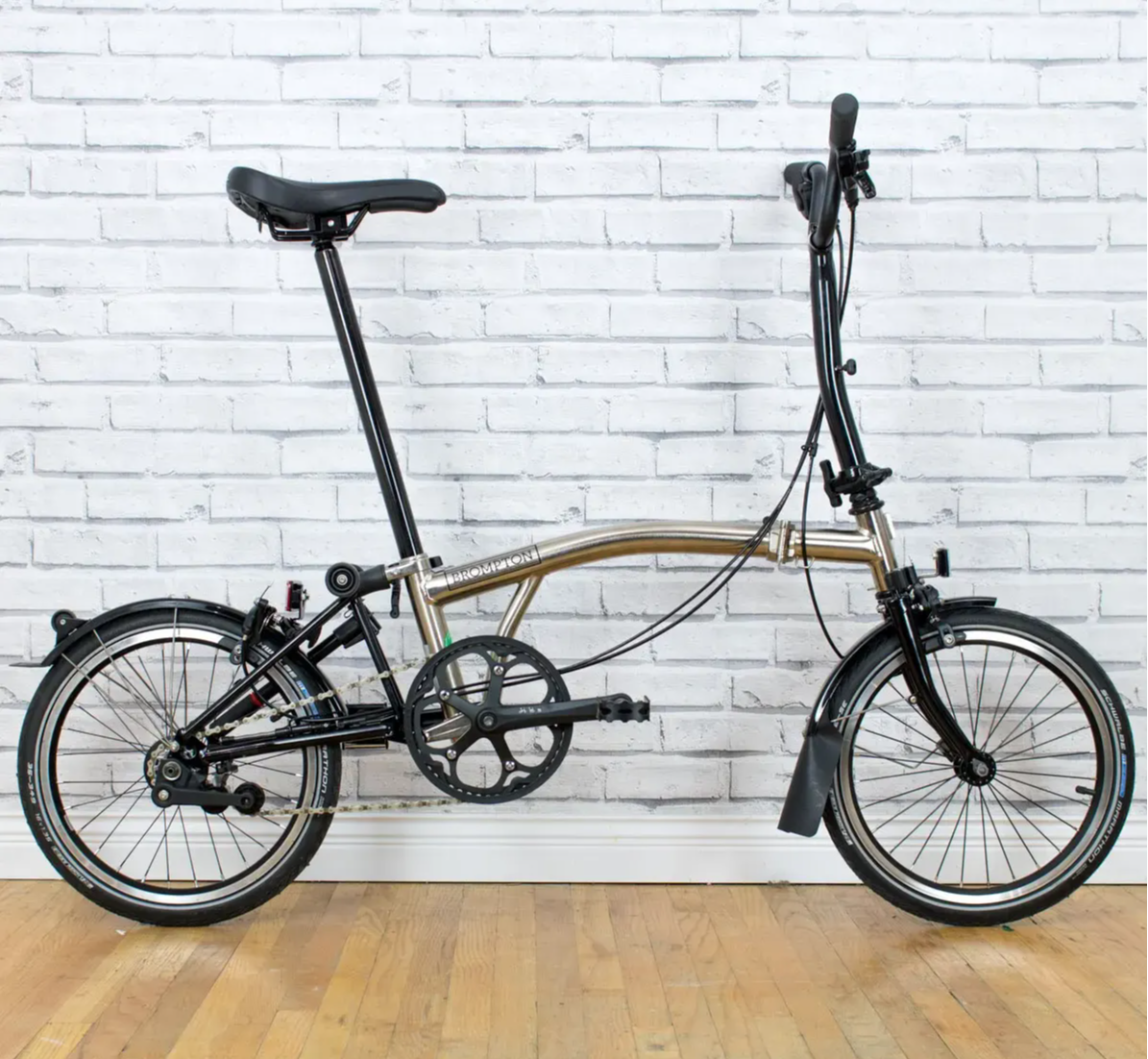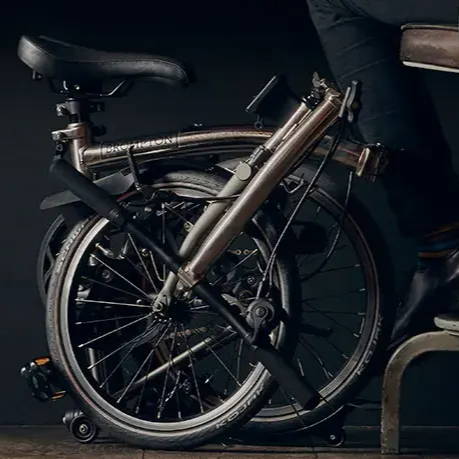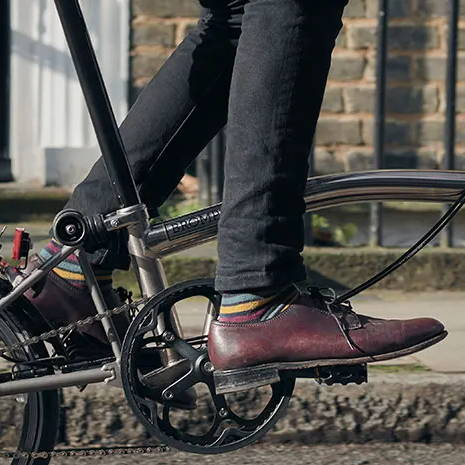 This eye-catching bike was electro-plated with nickel for exceptional corrosion resistance normally reserved for mining equipment. It was available in a Black Edition (with all-black steel stem, fork, and rear triangle) and in a Superlight version (with raw titanium extremities).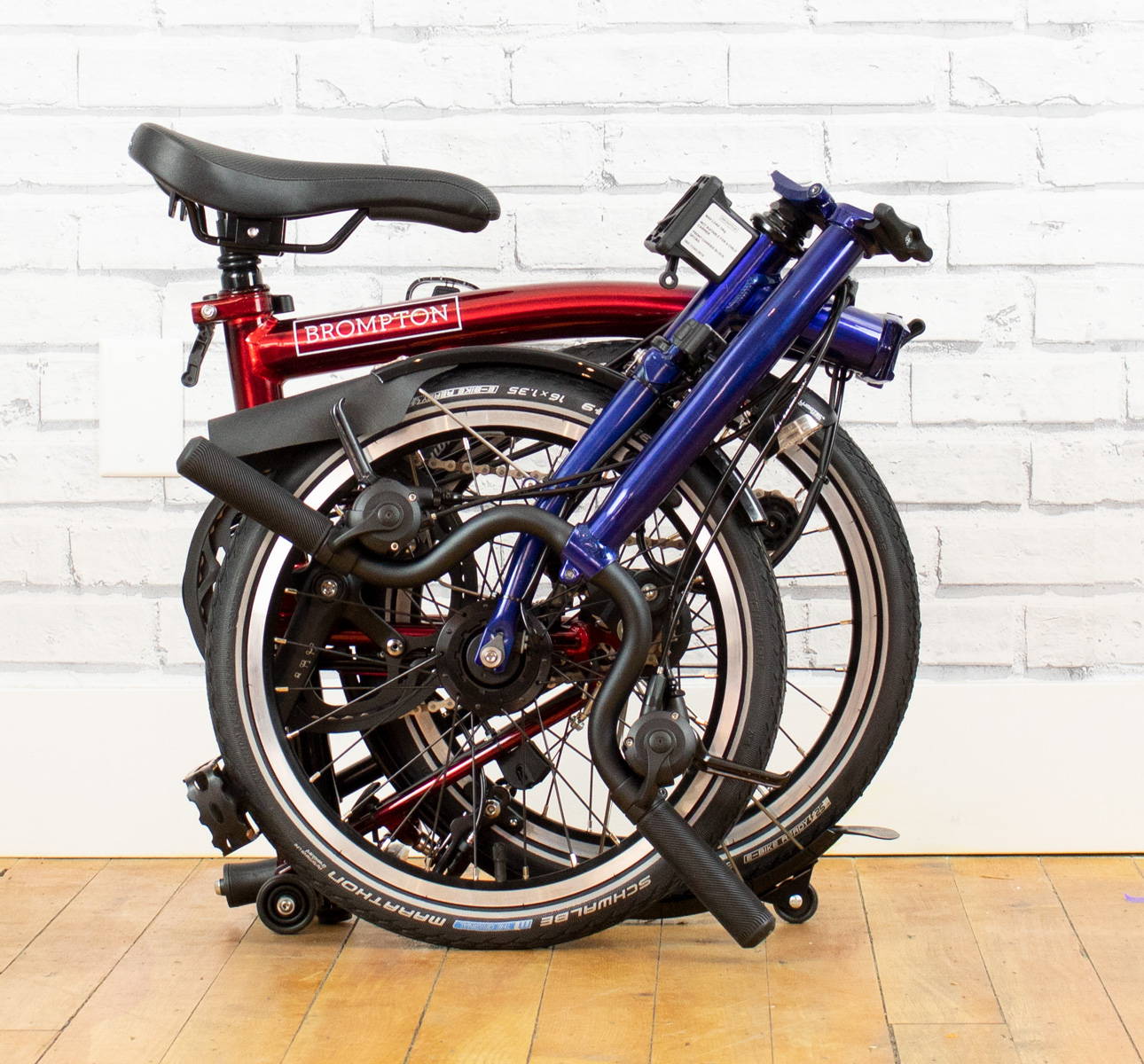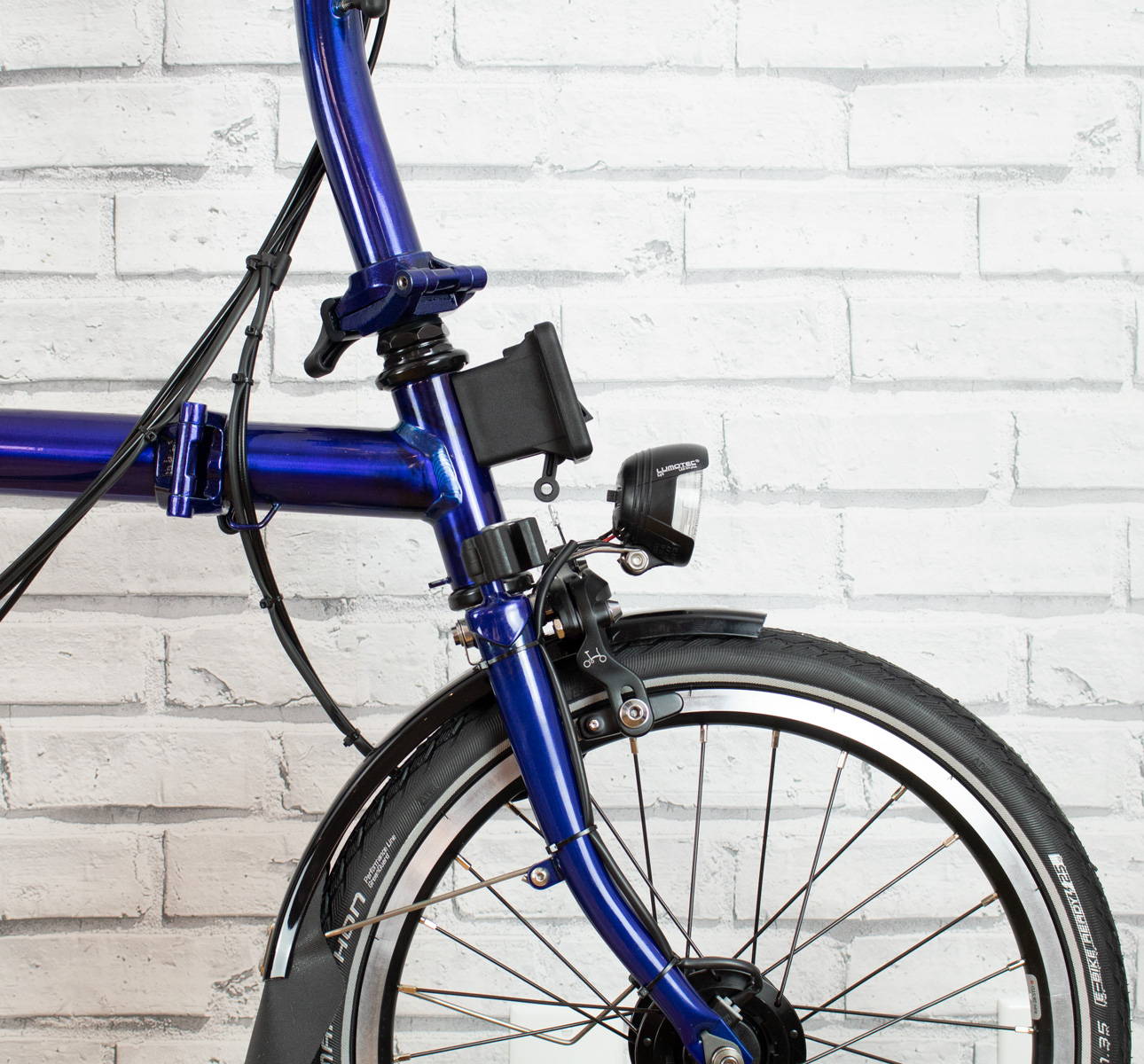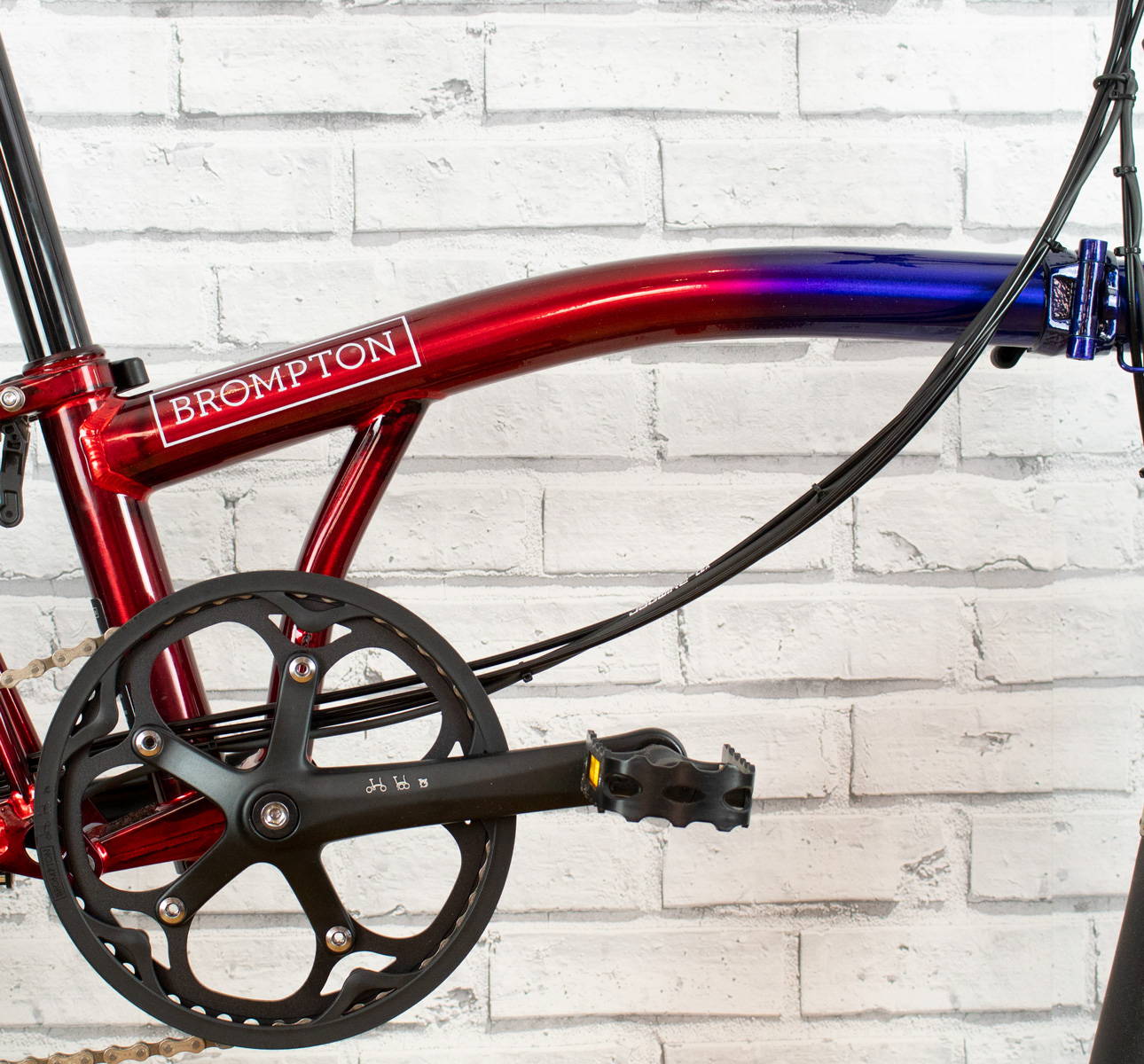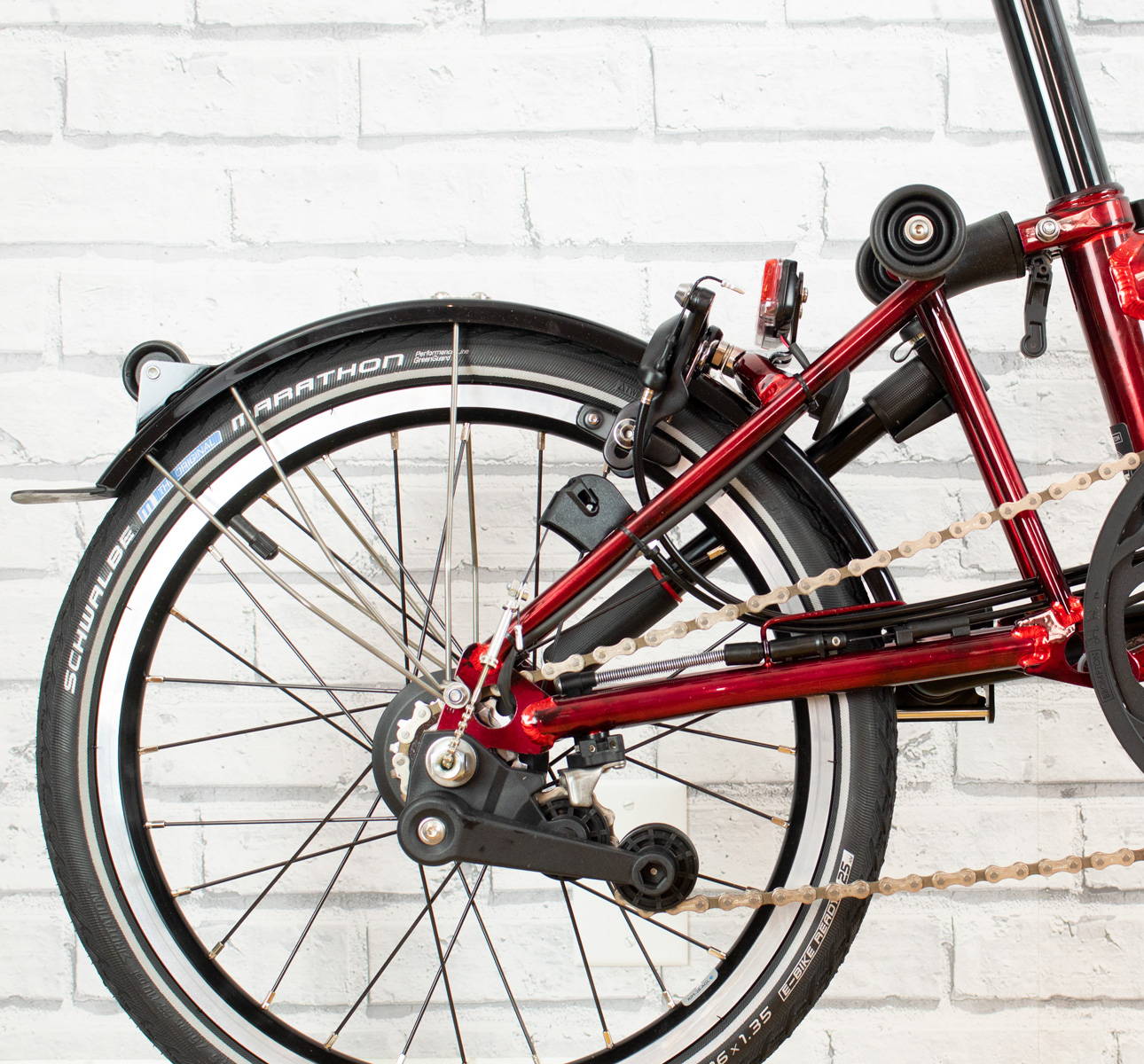 NINE STREETS EDITION (2017)
Launched in 2017 to celebrate the opening of the Brompton Junction Amsterdam, the Nine Streets Edition sported the never-before-seen Red Lacquer and Blue Lacquer fade finish.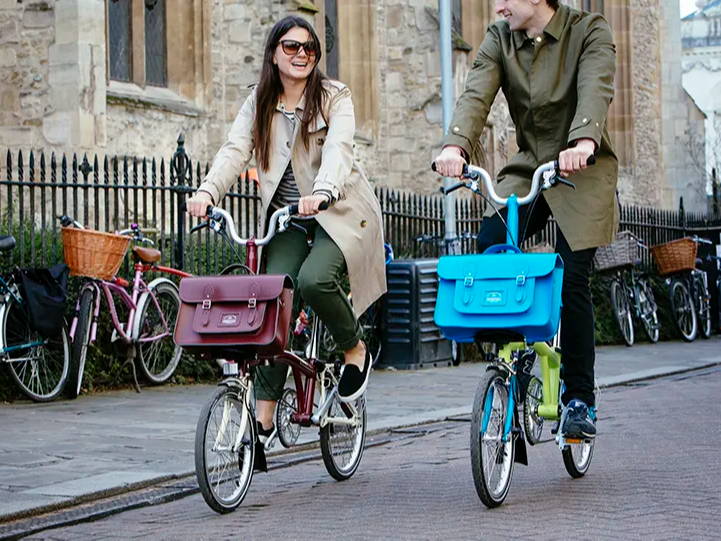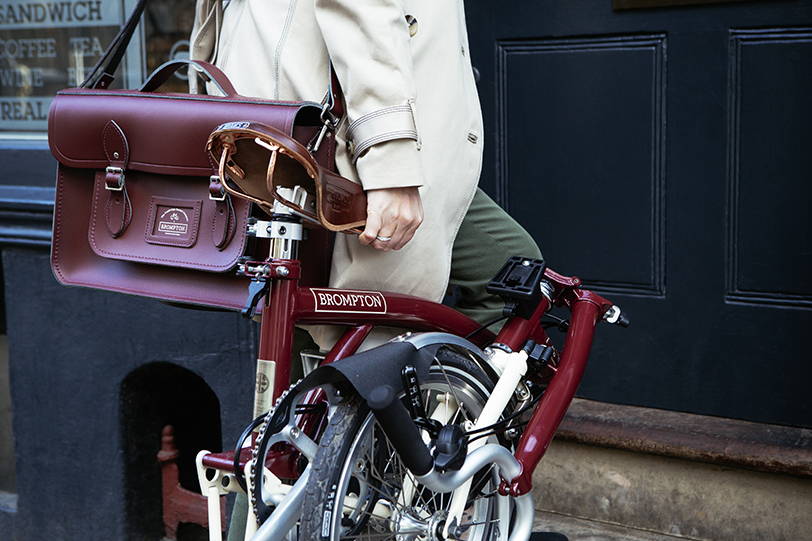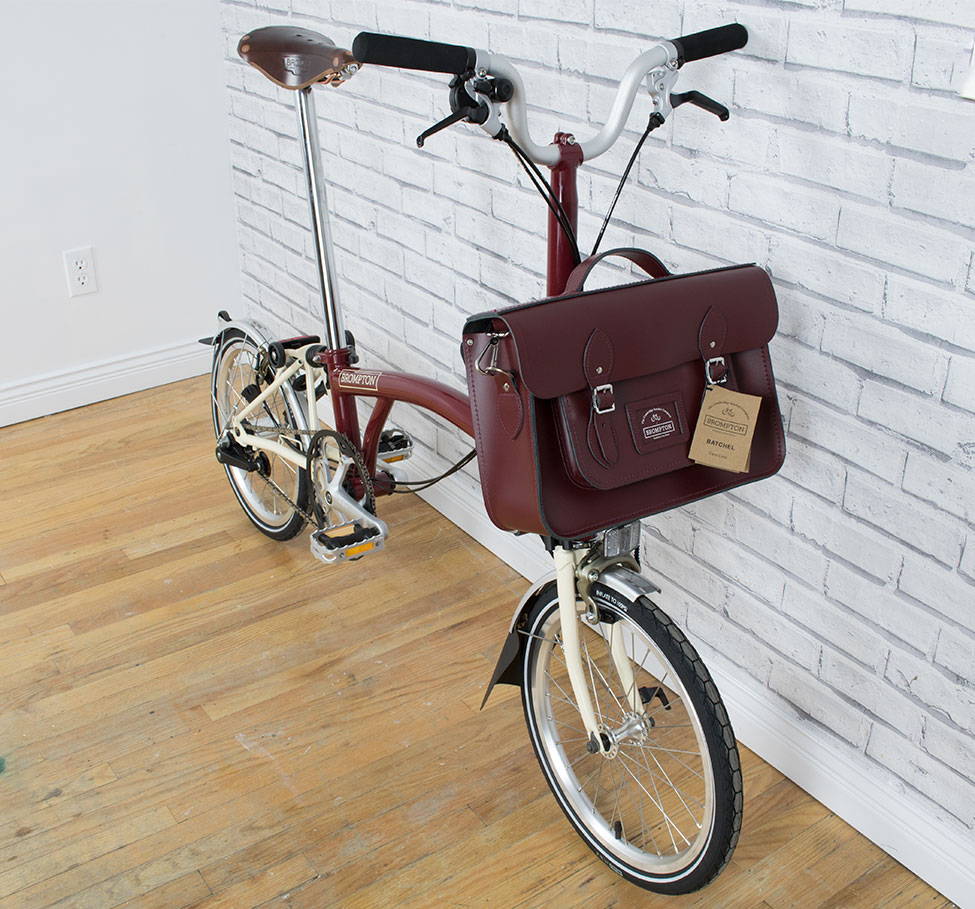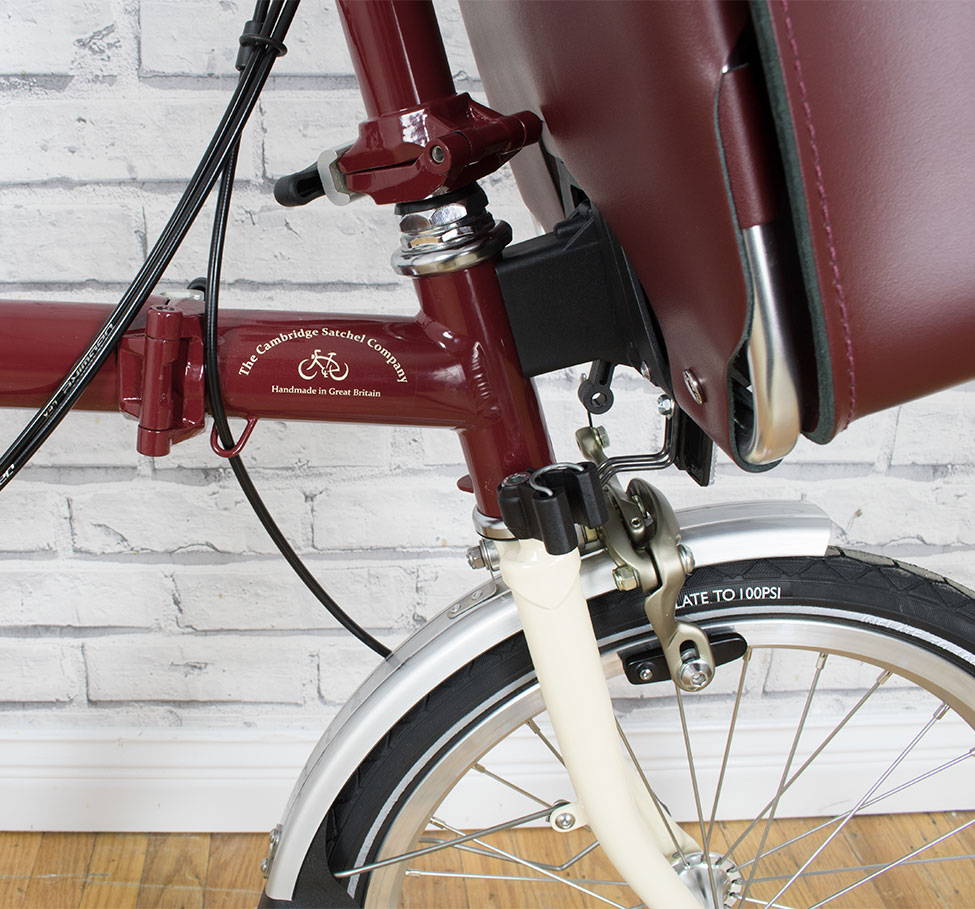 CAMBRIDGE SATCHEL COMPANY (2017)
Collaborating with the Cambridge Satchel Company, a classic and iconic British brand, brought about three custom-painted Brompton bikes paired with gorgeous matching Cambridge front bags that attached to the Brompton Front Carrier Block.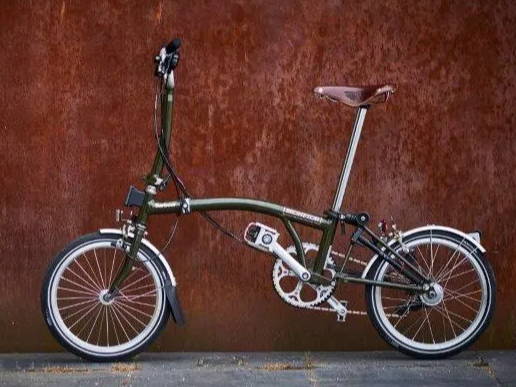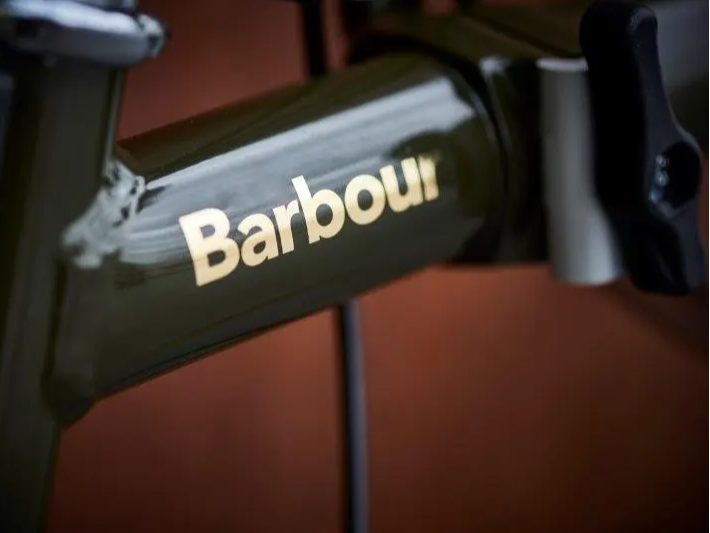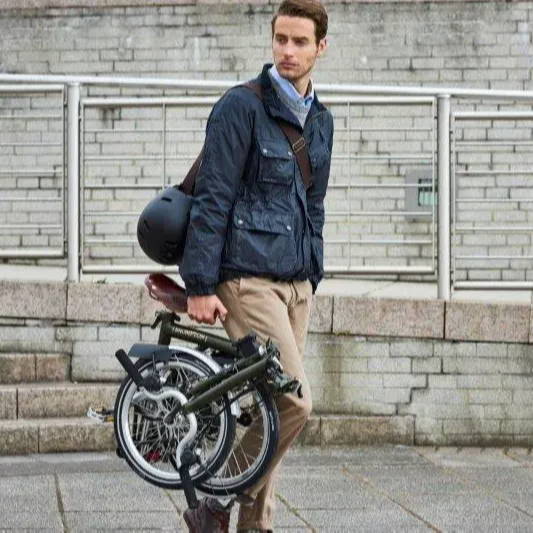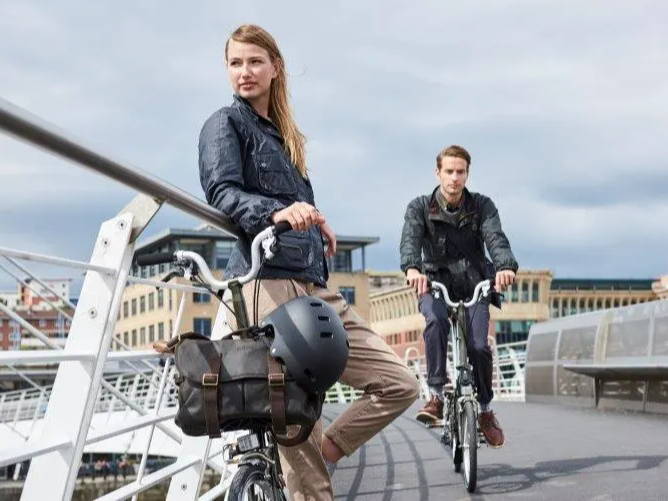 Barbour is a British heritage and lifestyle brand renowned worldwide for their style, innovation, and practicality. Finished in a gorgeous Gloss Barbour Green with gold decal, the bike was available in a Mid Handlebar with Brooks B17 Special saddle in Antique Brown with copper rivets and came with a Brompton x Barbour Tarras front bag.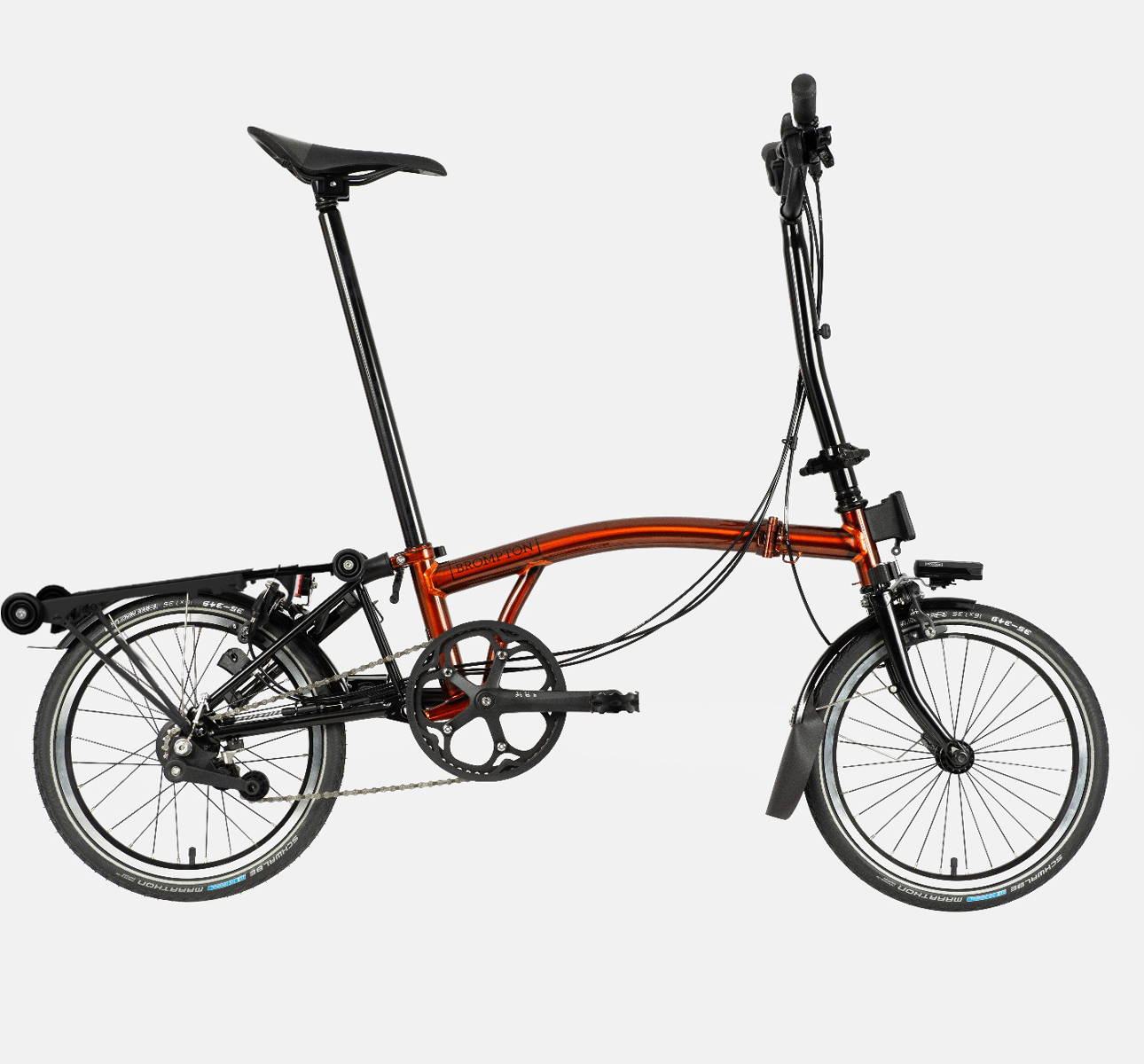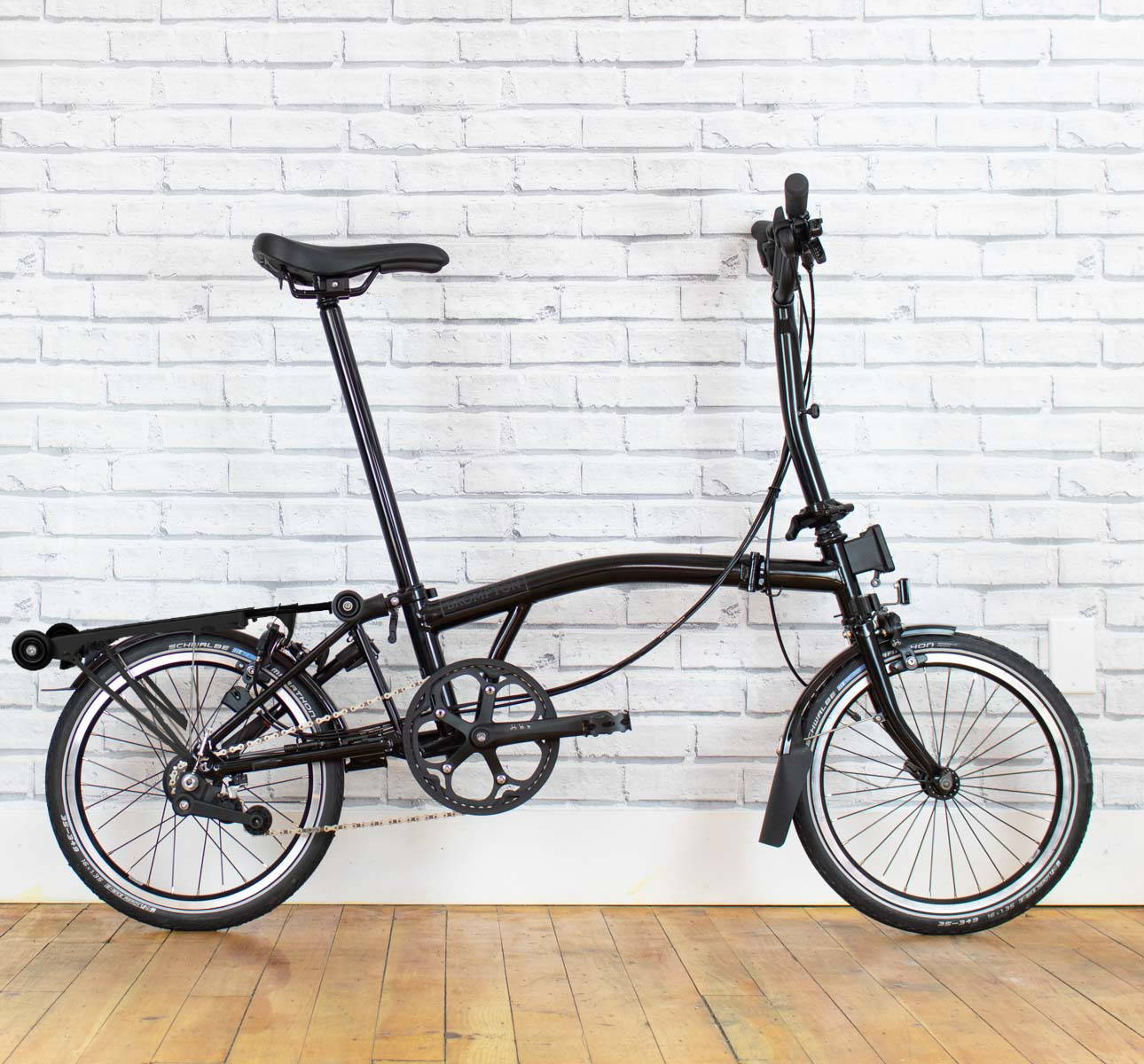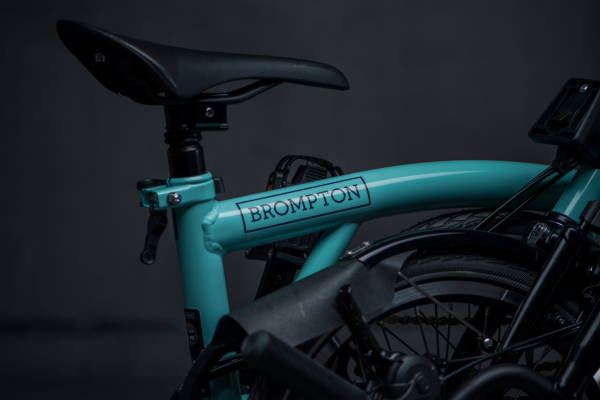 BLACK EDITION (2015-2022)
The Brompton Black Edition bikes were limited-edition models inspired by city nightlife. They featured a special mainframe colour paired with all-black extremities and componentry for a classic, sleek and striking look. Limited numbers were released twice a year between 2015-2022.
---
---
CAN'T DECIDE? WE'RE HERE TO HELP - TALK TO AN EXPERT!