With more than 150 specially-designed weight-saving components, the only classic thing about this bike is the Brompton fold - and even that's been redesigned.
Add your name to the Brompton T Line waitlist below. We are crossing our fingers for some bikes in 2023 but we have a large waiting list already!
"The T Line is about as much bike as you could hope for in a foldable form. Expect it to become an emerging fixture in the cycling fanatic's ever-growing garage of dream bikes."
Rouleur
19th January 2022
---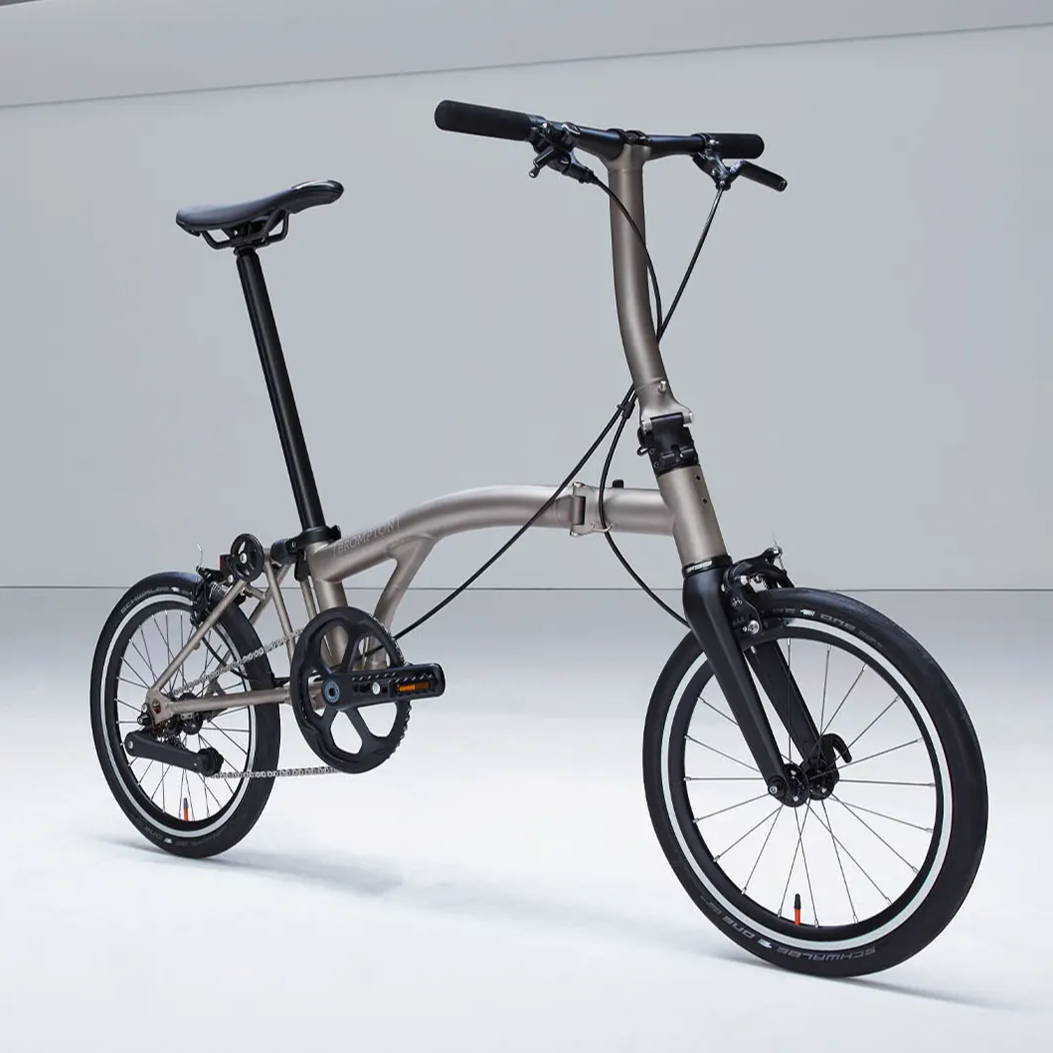 100% Titanium Main Frame & Rear Triangle
Years of development and testing brings you the lightest Brompton on the market (16.4 lbs for the 1-speed and 17.5 lbs for the 4-speed) which is 37% lighter than the all-steel equivalent.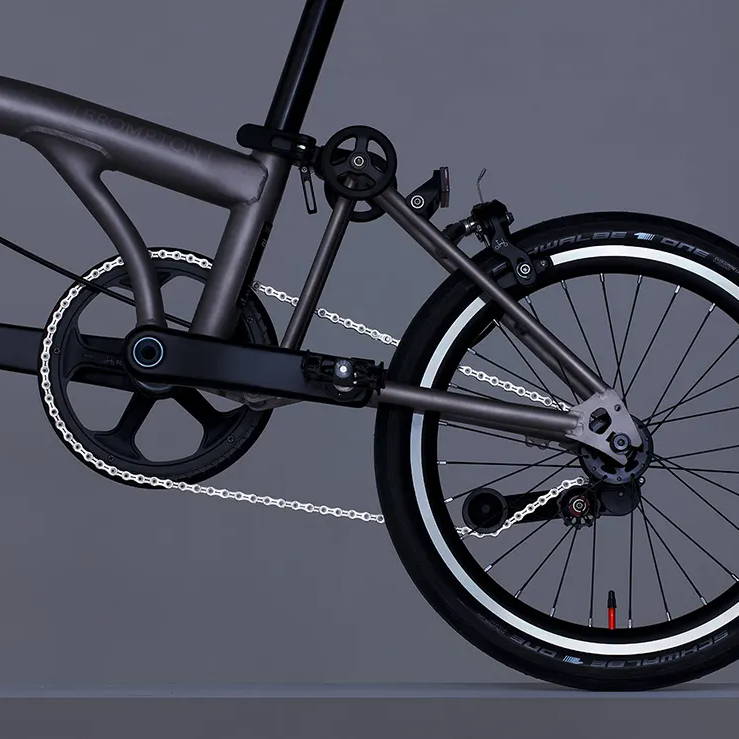 Redesigned Drivetrain
A carbon crankset, rigid magnetic removable pedal and titanium bottom bracket transfer maximum power to the bike with minimal losses.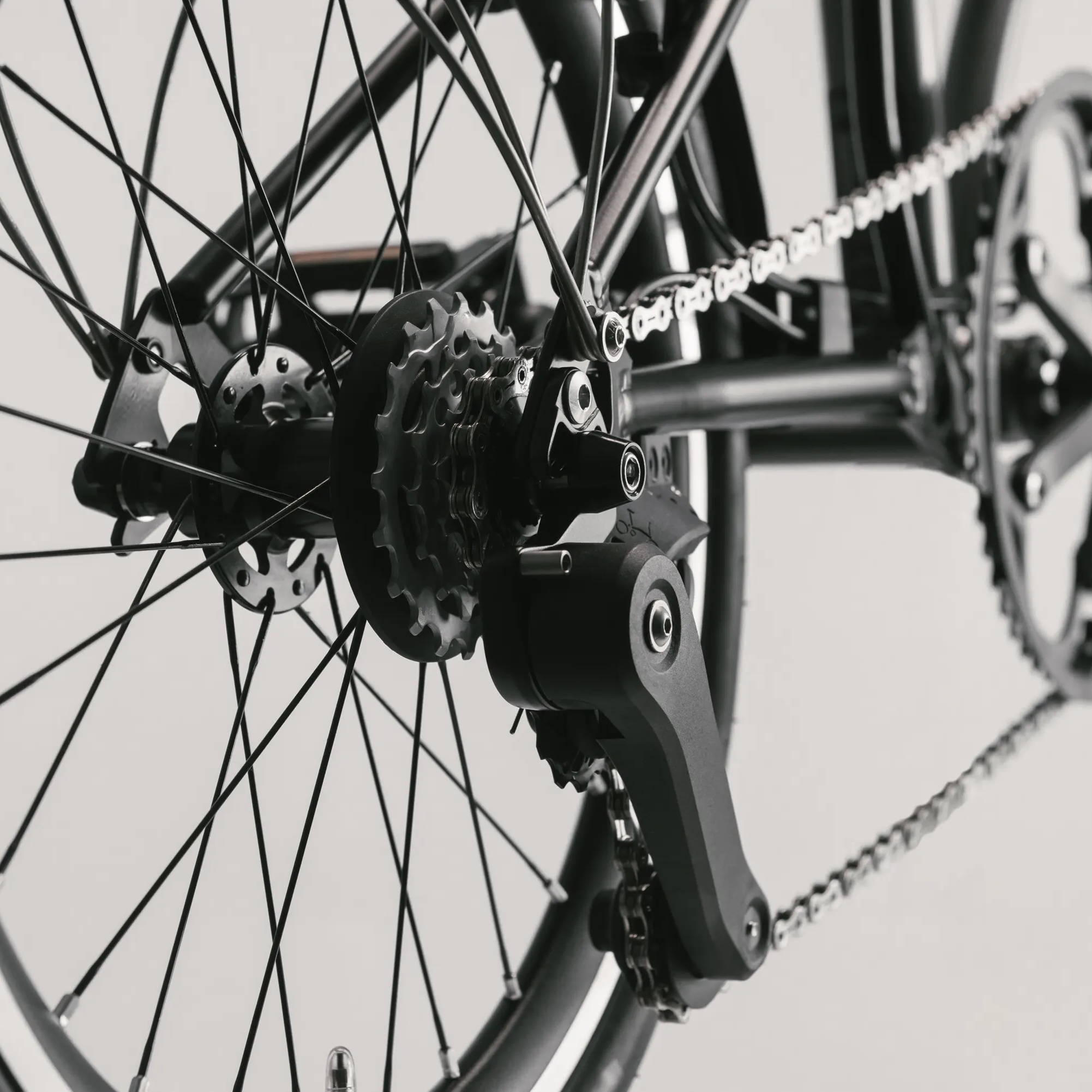 4-Speed Derailleur
Designed by Brompton, for Brompton, the 4-speed derailleur weighs a minimal 60g but offers a similar gear ratio to the 3-speed and 60% more ratio than a 2-speed. Save weight without losing speed or climbing power.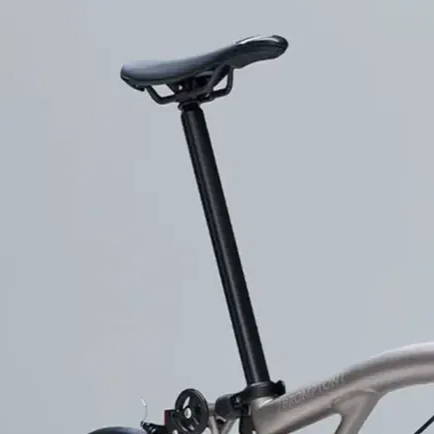 Steel Armoured Carbon Seatpost
The lightweight carbon seatpost is armoured with 0.3mm of steel to protect it from the constant folding and unfolding of the bike without losing out on the comfort of carbon.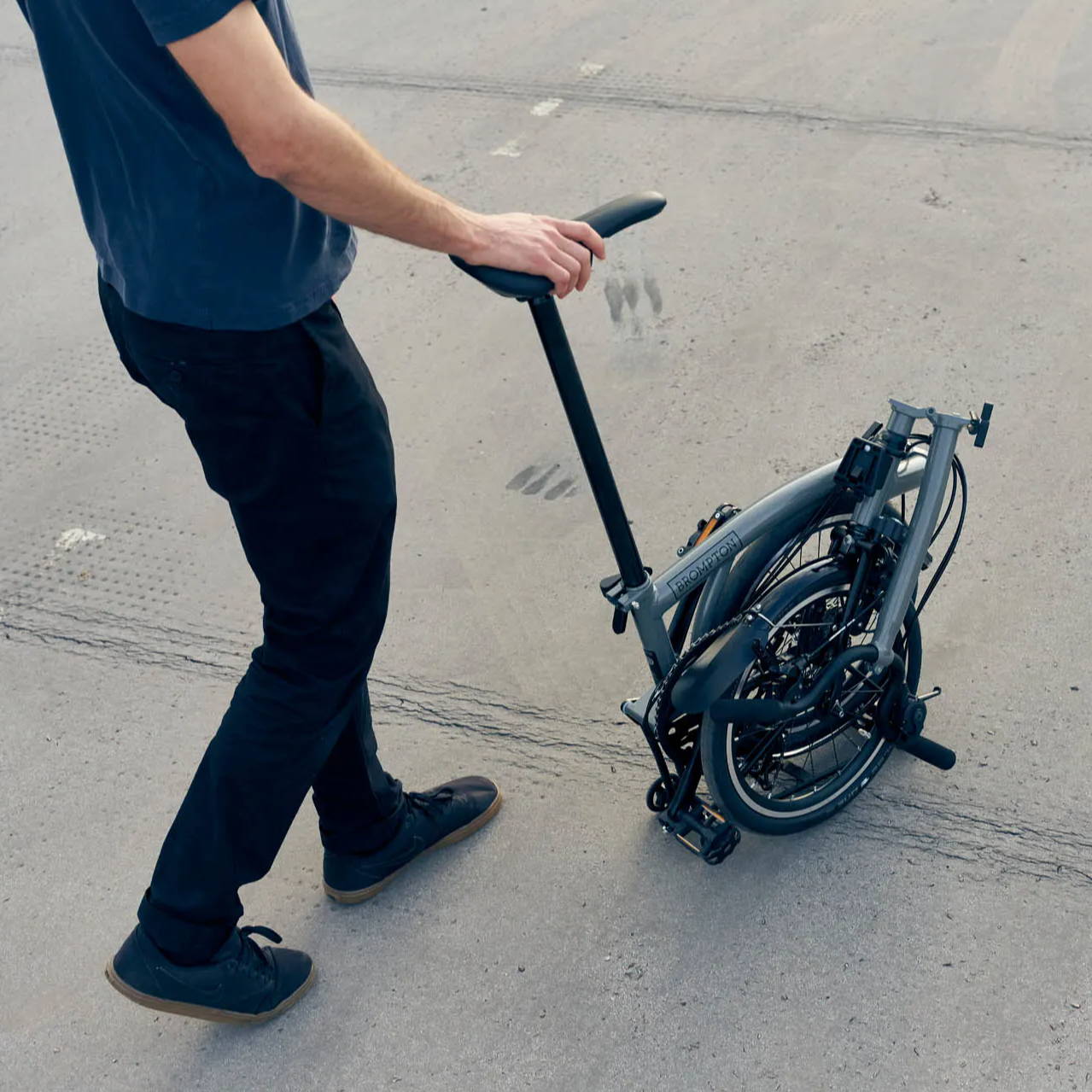 Dual-Lock System
A newly-designed seatpost locking system lets you manoeuver the bike through tight spaces with the seatpost up instead of the handlebars without the bike's fold coming apart.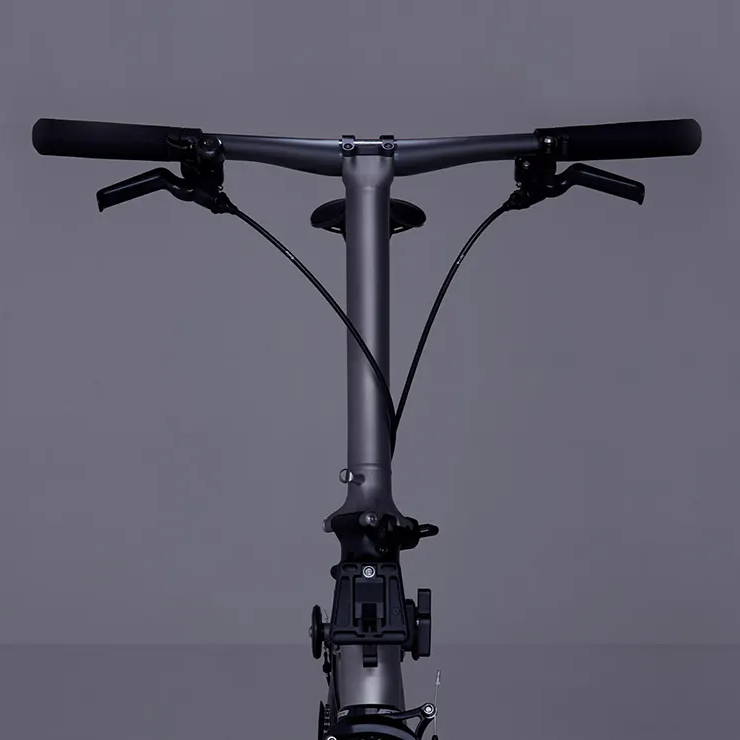 Carbon Fork & Handlebars
A wider carbon handlebar improves handling and comfort with a stiffer, more responsive feel, while a carbon fork eats up road chatter and offers lightweight versatility.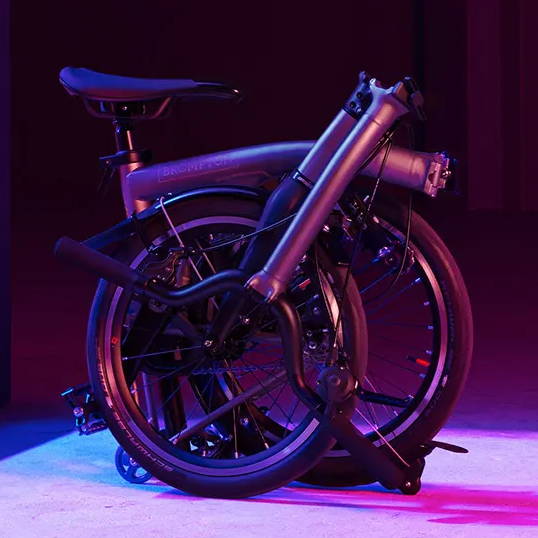 Improved Fold
The frame hinges self-align and the handlebar catch is spring-loaded to make unfolding easier and more efficient. The folding pedal has been replaced with a more rigid removable pedal that magnetically attaches to the frame behind the fork.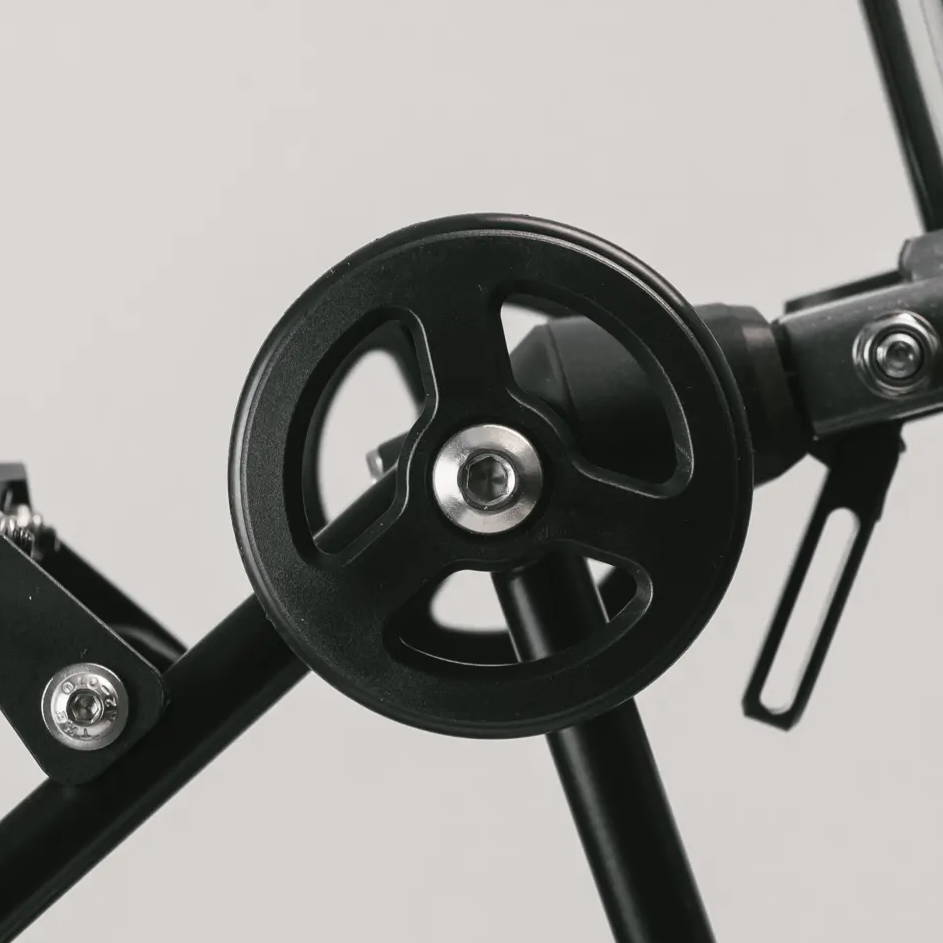 Redesigned Rolling Wheels
The rolling wheels are taller than the standard Brompton issue and keep your bike higher off the ground when folded, making transporting the bike easier.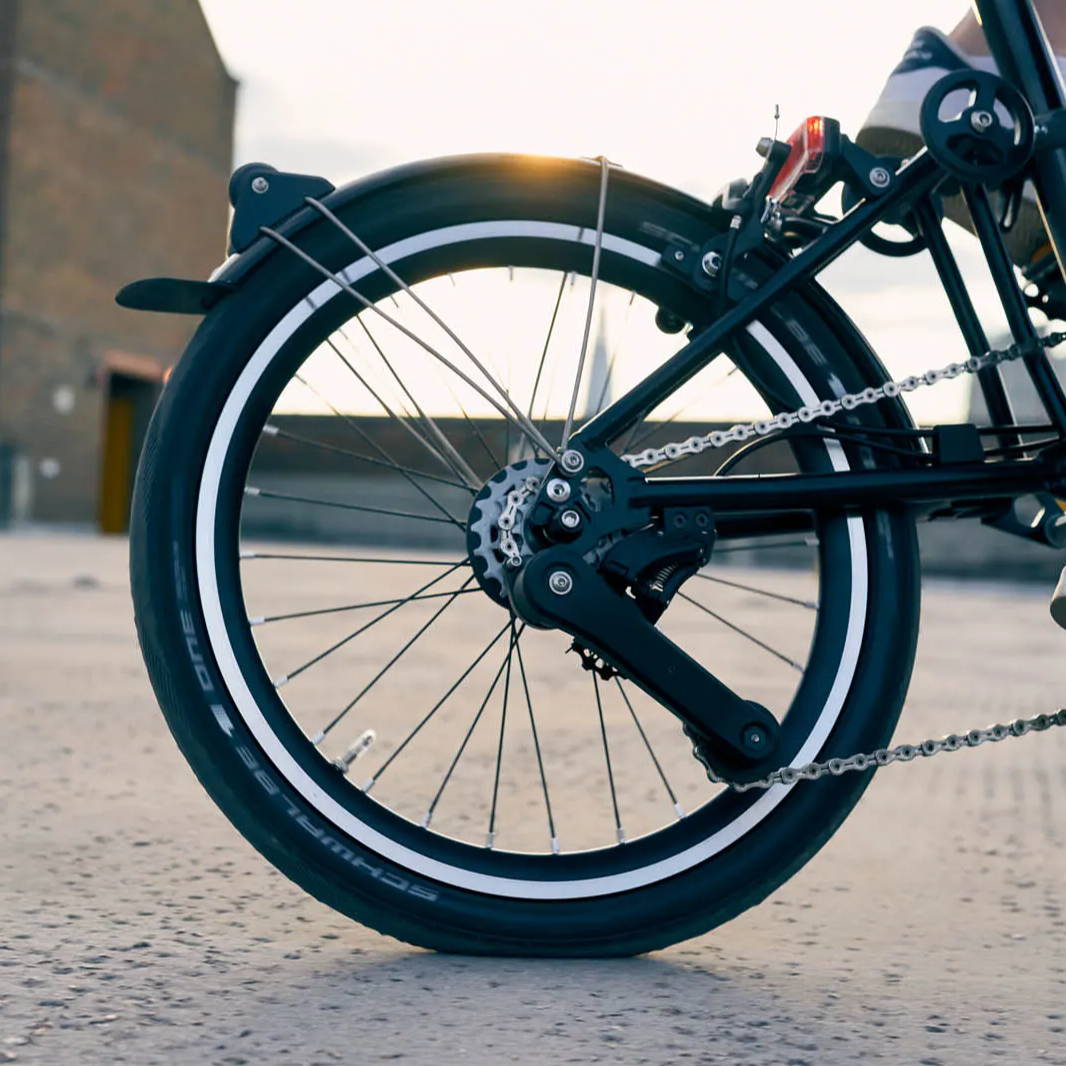 All-New Wheelset
Introducing Brompton's lightest, sturdiest wheelset yet. A redesigned hanger mount and hex-key axles make removing the wheels for roadside maintenance much easier, while the new hub design accommodates the 4-speed cogset and derailleur.
Schwalbe One black-wall tires have 80% less rolling resistance than Schwalbe Marathon Racers.
---
You have some decisions to make in buying a T Line bike that works best for you.
STEP 1: CHOOSE YOUR GEARING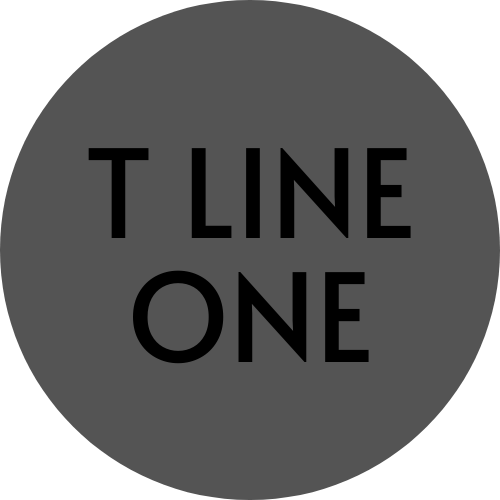 The 1-speed design brings the bike's overall weight down to 16.4 lbs. Best suited for riders in flat cities or with short, simple commutes.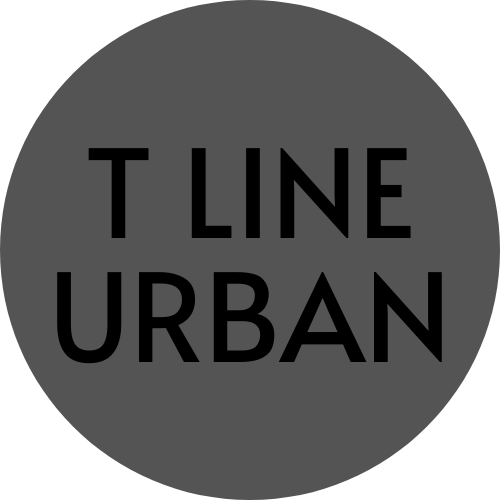 The 4-speed derailleur option has an overall bike weight of 17.5 lbs. The T Line Urban offers a similar gear ratio to a 3-speed Brompton and 60% more ratio than a 2-speed.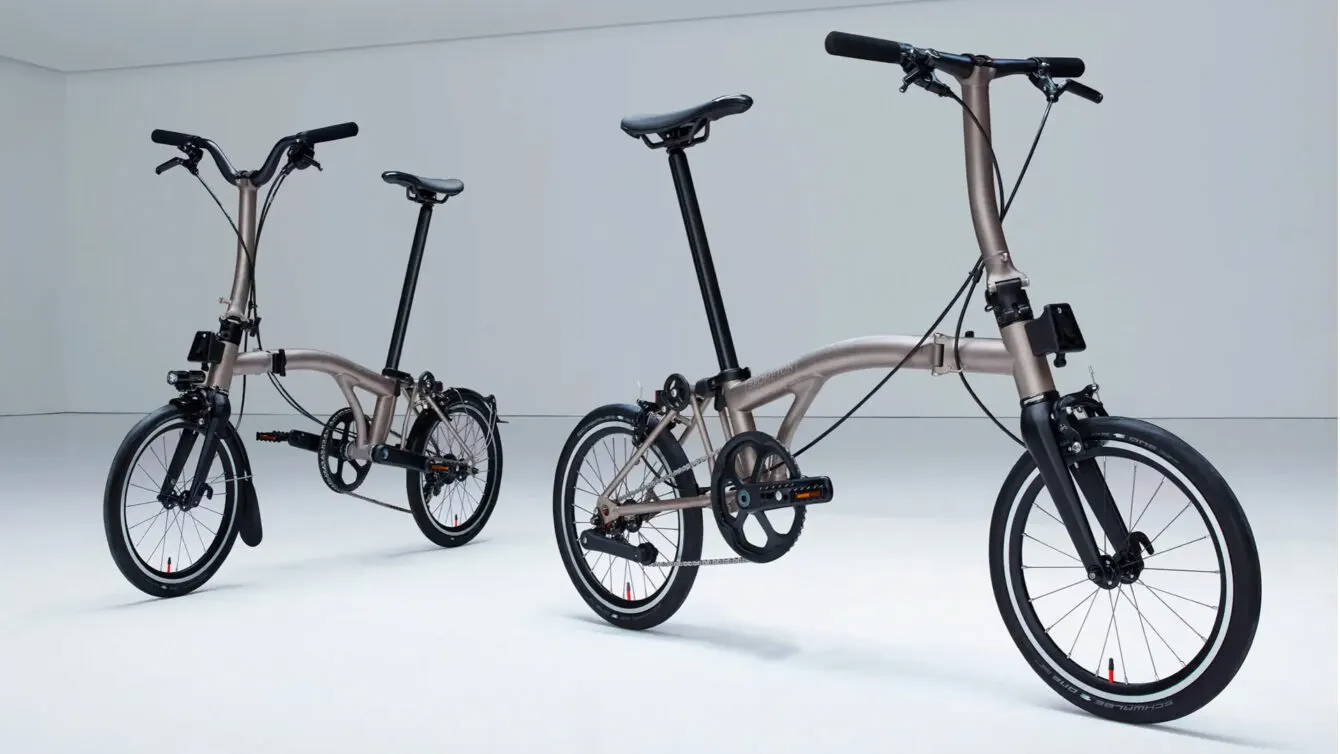 This handlebar is sporty and aggressive for mid-height riders and upright for shorter riders. It's often too aggressive for very tall riders.
This handlebar offers a moderate riding position for mid-height riders, an upright one for shorter riders, and a sporty one for tall riders.
---
---
CAN'T DECIDE? WE'RE HERE TO HELP - TALK TO AN EXPERT!