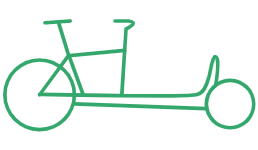 Mind-reading acceleration and cornering.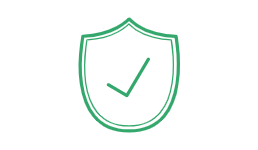 Tested globally by families and couriers.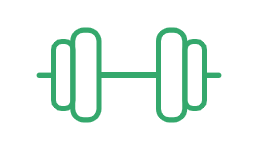 Ridiculously light. Incredibly strong.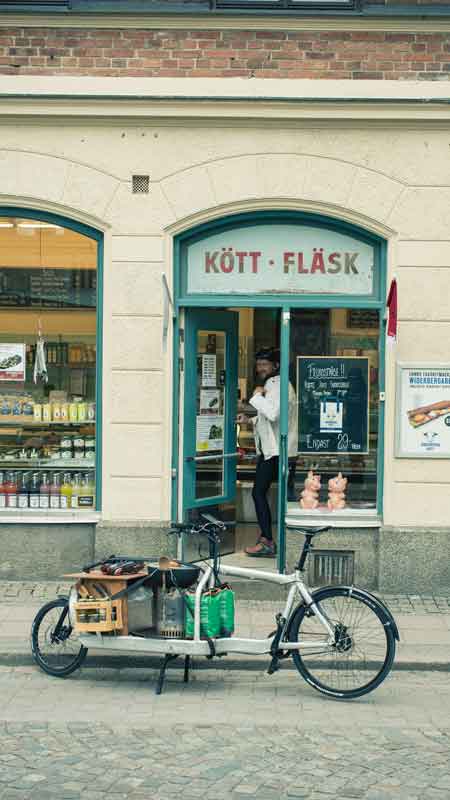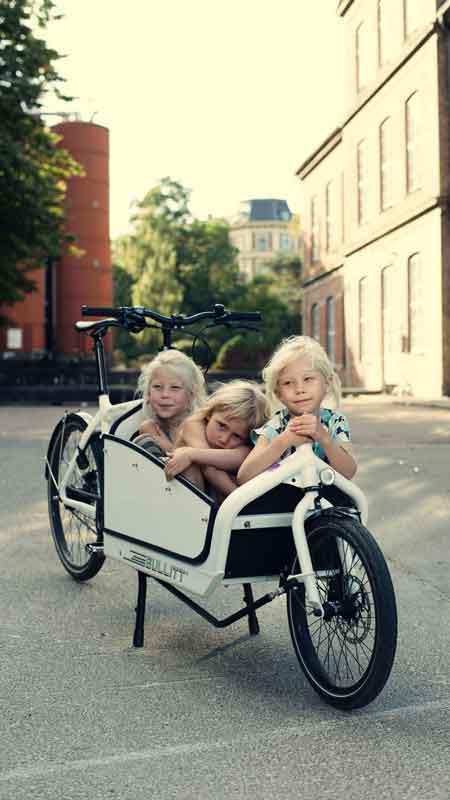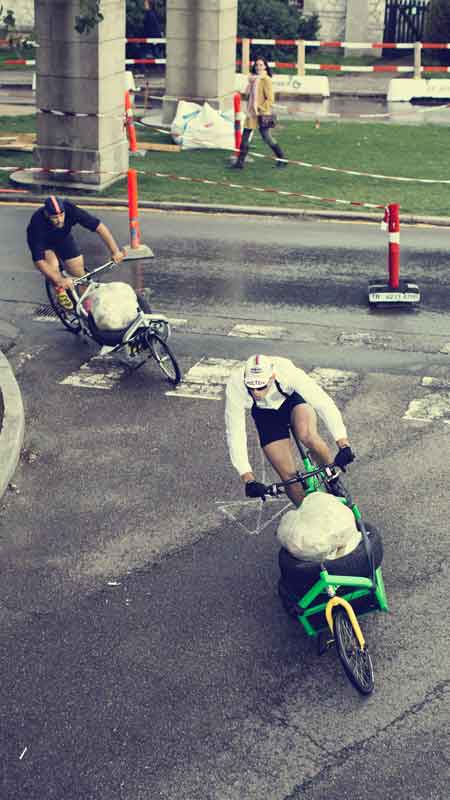 WHO IS THIS LARRY VS HARRY?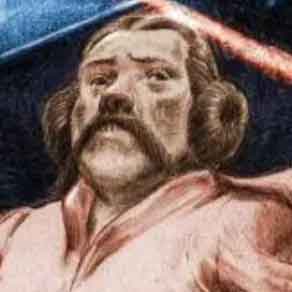 Bullitt, also known as Larry Vs Harry, was started by Larry and Harry; two nice fellows from Copenhagen. Apparently, they don't agree on everything, hence the name.
Larry is known as the quiet one. He avoids interviews and he's managed to keep a low presence on the internet, which is quite a thing these days. He's also a genius, having designed family cargo trikes at Winther (a company we also import), another company in Denmark famous for it's highly engineered design. Basically, Larry is one of the world's highest profile cargo bike engineers; even if he keeps a low profile.
Larry is a performance cyclist himself - which explains the Bullitt's super lightweight frame, hi-spec parts and speedy performance - but family cycling is in his blood. That's why the Bullitt has all sorts of cleverly engineered plug-and-play options like the Foldable Seat and Canopy.
Larry's goal? To make the speediest, safest cargo bike on the market for families. Mission accomplished, oh quiet one!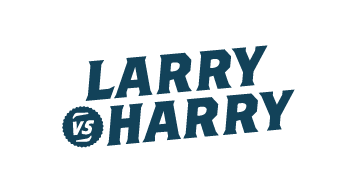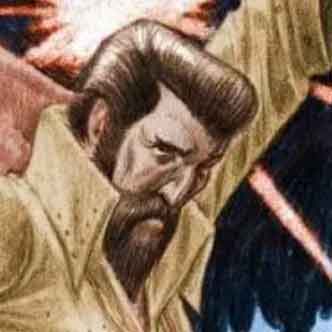 Harry is the yang to Larry's yin. He's the front man of the Bullitt brand and also, it seems, an Elvis impersonator.
Harry's background is very different from Larry's, Harry was a carpenter who did all of his contracting by cargo bike. Back then, he rode an ancient Danish Long-john bike that saved him tons of money and time. It's important to remark that the Danes invented the two-wheeled cargo bike - originally for courier delivery - and Harry wanted to reclaim that design back from the Dutch. The Dutch, after all, basically took the Danish Long-john and turned it into a tank.
Today, Bullitt is famous for being the most prolific global delivery bike out there; used by FedEx and nearly all serious courier companies. That's all thanks to Harry; he's the cargo-for-business side of the company.
The story goes that Harry convinced Larry that a bike is still faster than a trike, and Larry coudn't help but agree. Larry convinced Harry that they should stop talking and do this thing. The rest, we suppose, is history. And, what a proven history it's been!
SAY HELLO TO YOUR SECOND CAR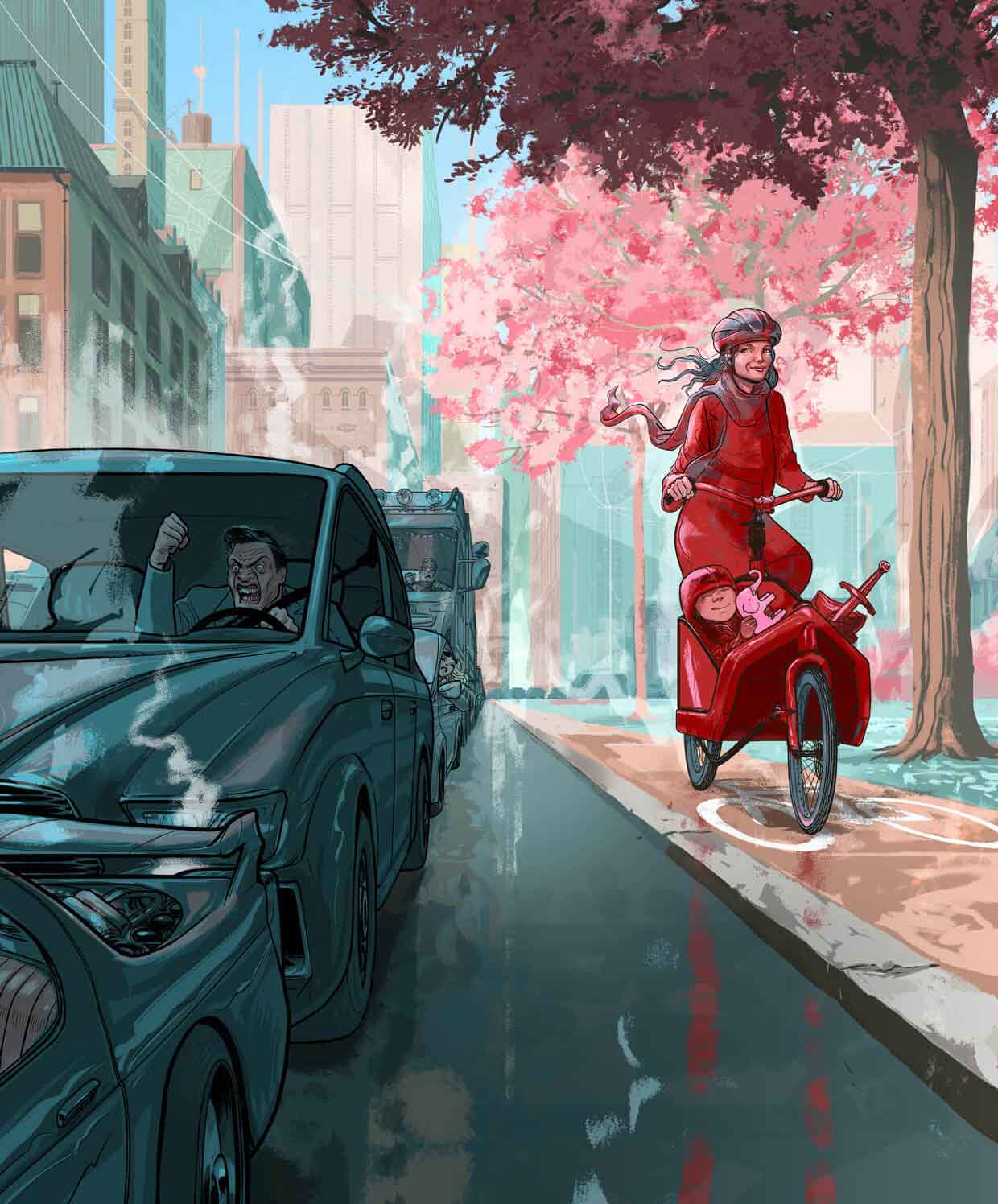 ---
Most cargo bikes are made up of a front and rear frame bolted together. Not the Bullitt. The Bullitt is a super-strong one-piece frame, welded out of aircraft aluminum. The stiffest, lightest and most responsive cargo bike your money can buy.
---
What's the point of a speedy cargo bike if you can't pass anyone? The Bullitt is roomy but only 46cm wide, giving you tons of passing lane.
---
Bullitt uses Shimano motors because Shimano is a bike company, unlike Bosch - who make fridges. Shimano motors are light, narrow and incredibly powerful; with exemplary battery life and a precision tuning that intuitively reads rider inputs.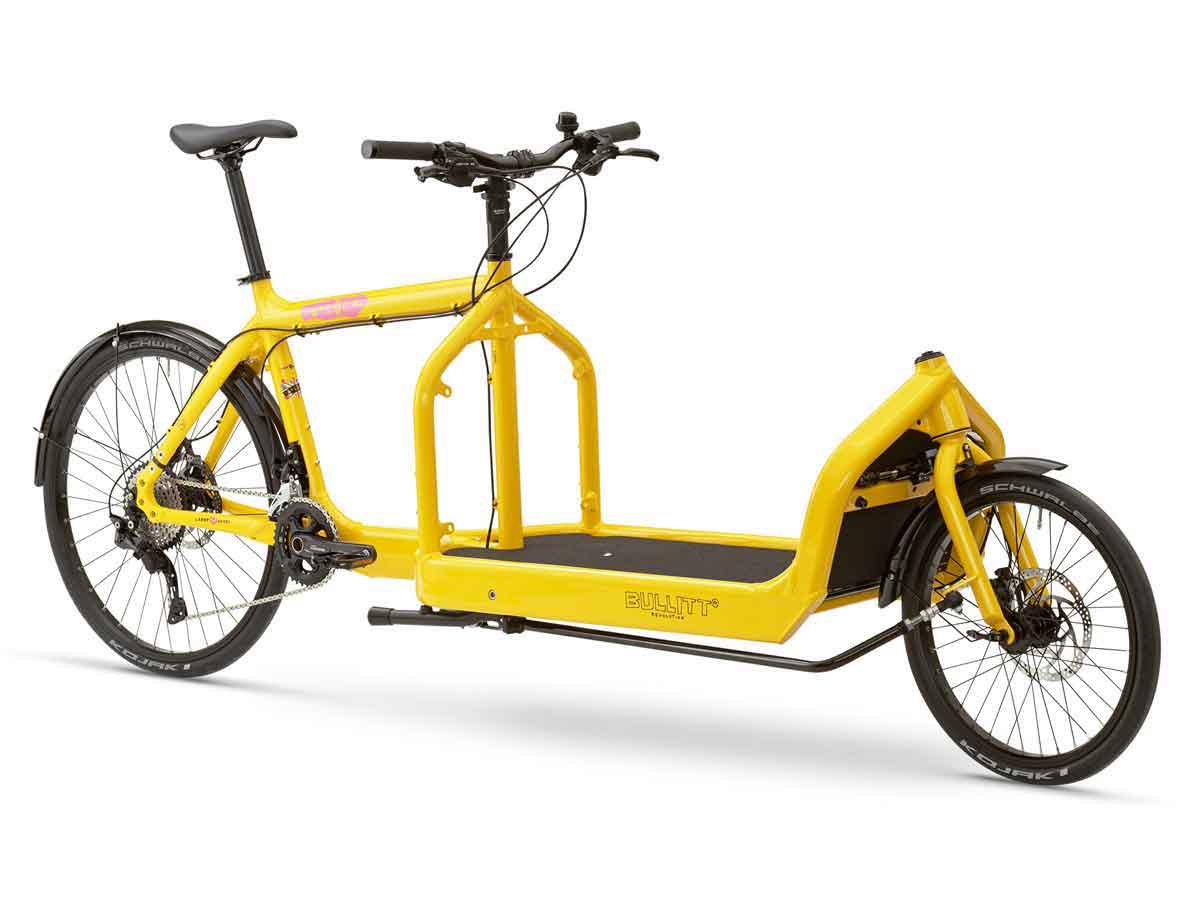 Pedal Powered for the Purist
This is the lightest, fastest, and most responsive cargo bike money can buy. Choose between wide-range external drivetrains or low-maintenance internally geared systems with even lower maintenance belt drives.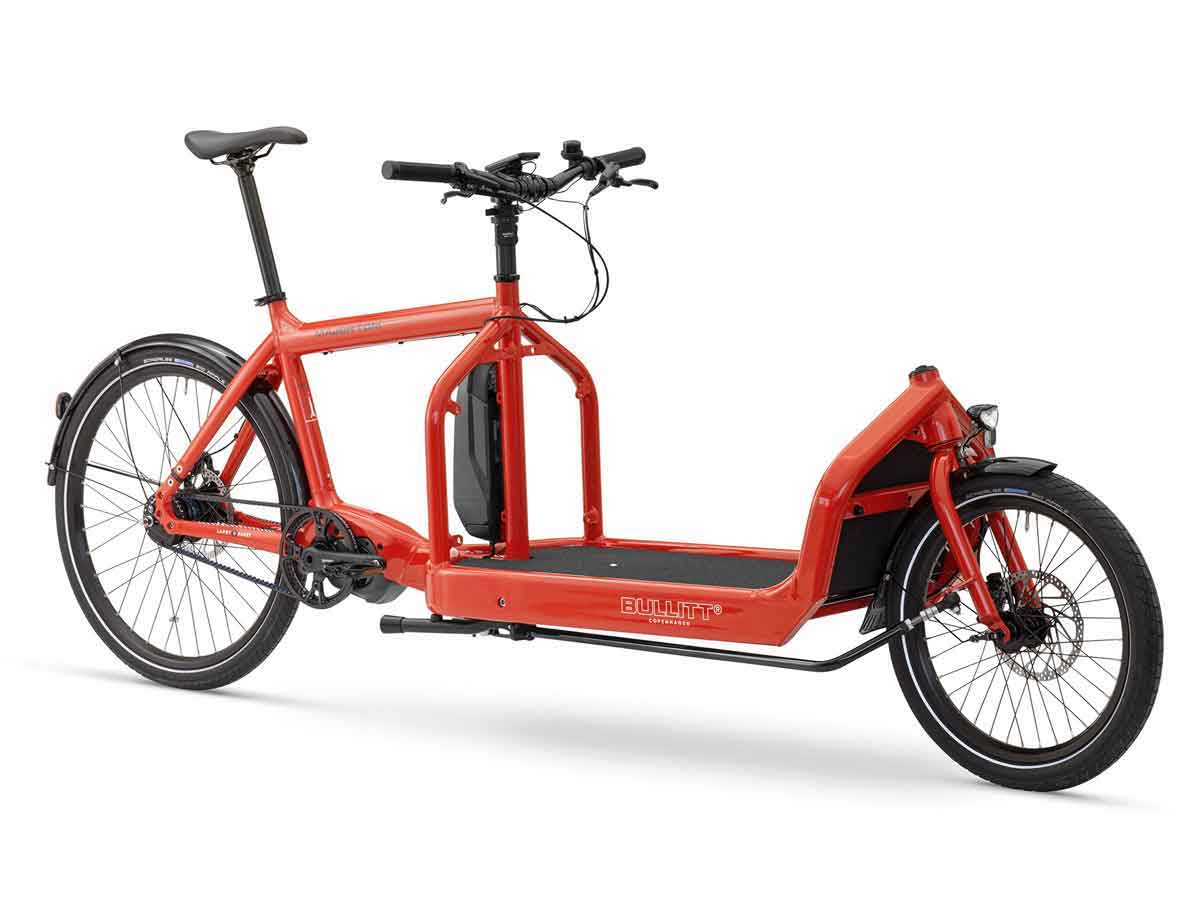 Low Maintenance and All Weather
Powered by Shimano's powerful E6100 motor, this is the ultimate city bike, equipped with the bomb-proof Shimano Nexus 5-speed gear hub, electric shifting and the near-immortal Gates Belt Drive.
Want to Learn More? Book a Sales Appointment!
---
Want the best advice on a new bike? Let us connect you to an expert! Whether it's a remote sales appointment (by phone or video-conference) or an in-store sales appointment, we can't wait to connect you to your dream bike!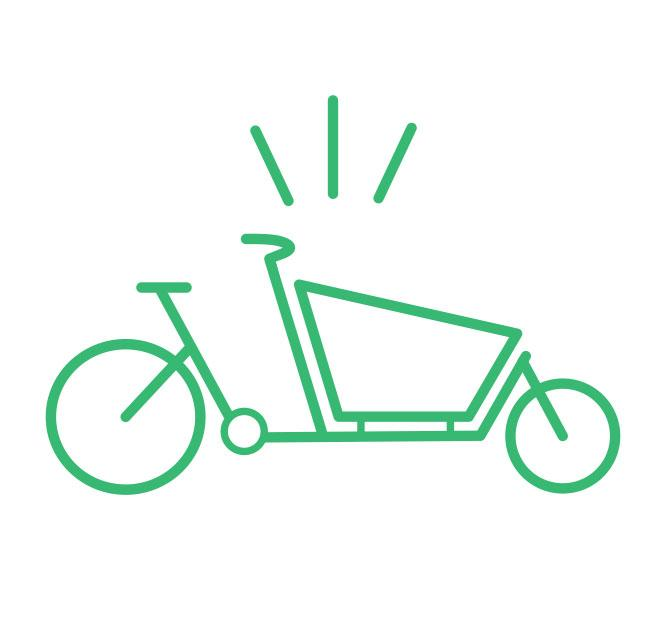 Introducing Larry versus Harry, aka Bullitt Bikes, born in Denmark and now - for the first time - available in Canada! Curbside Cycle is the first and largest Bullitt retailer in Canada and we serve all Canadian cities. A Bullitt is perfect for those rainy Vancouver days, those snowy Montreal winters, the urban gridlock of Toronto, and wherever else winter likes to express itself: Calgary, Edmonton, and Halifax too. What do we love the most about Bullitt? It's a legendary Danish cargo bike made for lightweight handling and speed and used by FedEx, DHL and happy families everywhere. Unlike competitors like Triobike, a Bullitt is the real Danish original and uses high quality Shimano motors that promise amazing quality and easy serviceability. We carry Bullitt at Curbside because we take our leadership in the cargo bike market seriously. Bullitt are real leaders, having essentially reinvented the cargo bike market for the performance cargo cyclist. Often imitated, never replicated. No copycats here!