Ever raise an eyebrow when you're shown a bike with 33 speeds, suspension forks and all sorts of other things you'll never use? So many people buy the frills because they know not how they ride. The Hex is a refined machine for those who love distance but aren't touring, who love gravel but aren't mountain biking, who want something that doubles as city bike and weekend city exploration vehicle. It's light, it's fast, and it's sexy as hell.
If you've read the history of Devinci, you know they are very unlike their brothers and sisters in California, who also design bikes. It is really a tale of two cities. In the first it is sunshine all year, sprawled cities where the car is king, and cycling is viewed as a 'weekend thing,' usually out of the city on recreational trails. In Montreal, people ride year-round in the city and on the weekends they explore the largest network of bike trails in North America. The Hex is your metro-pass and your weekend road trip all bundled into one lightweight package. .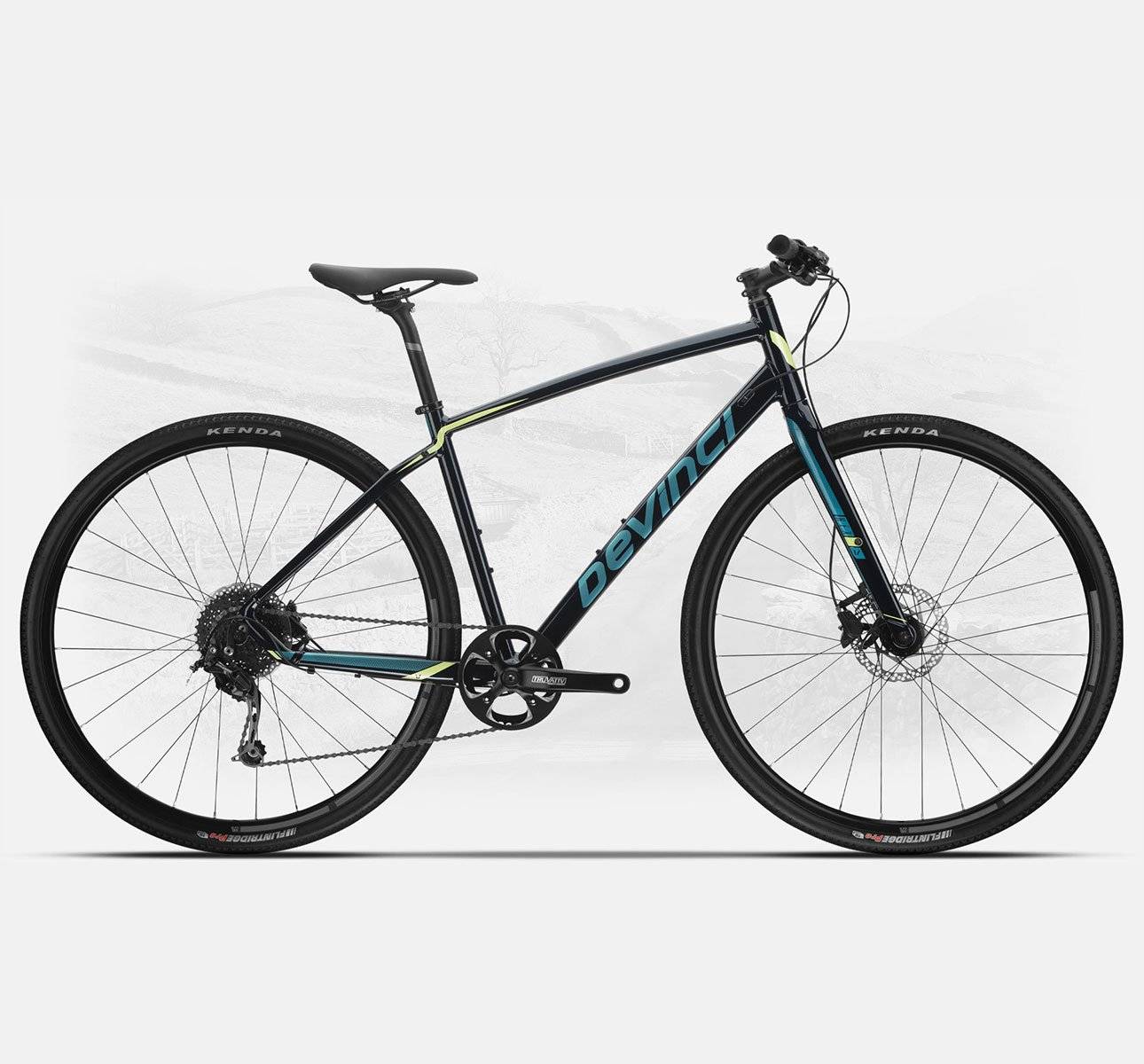 Let's see what makes this bike so special!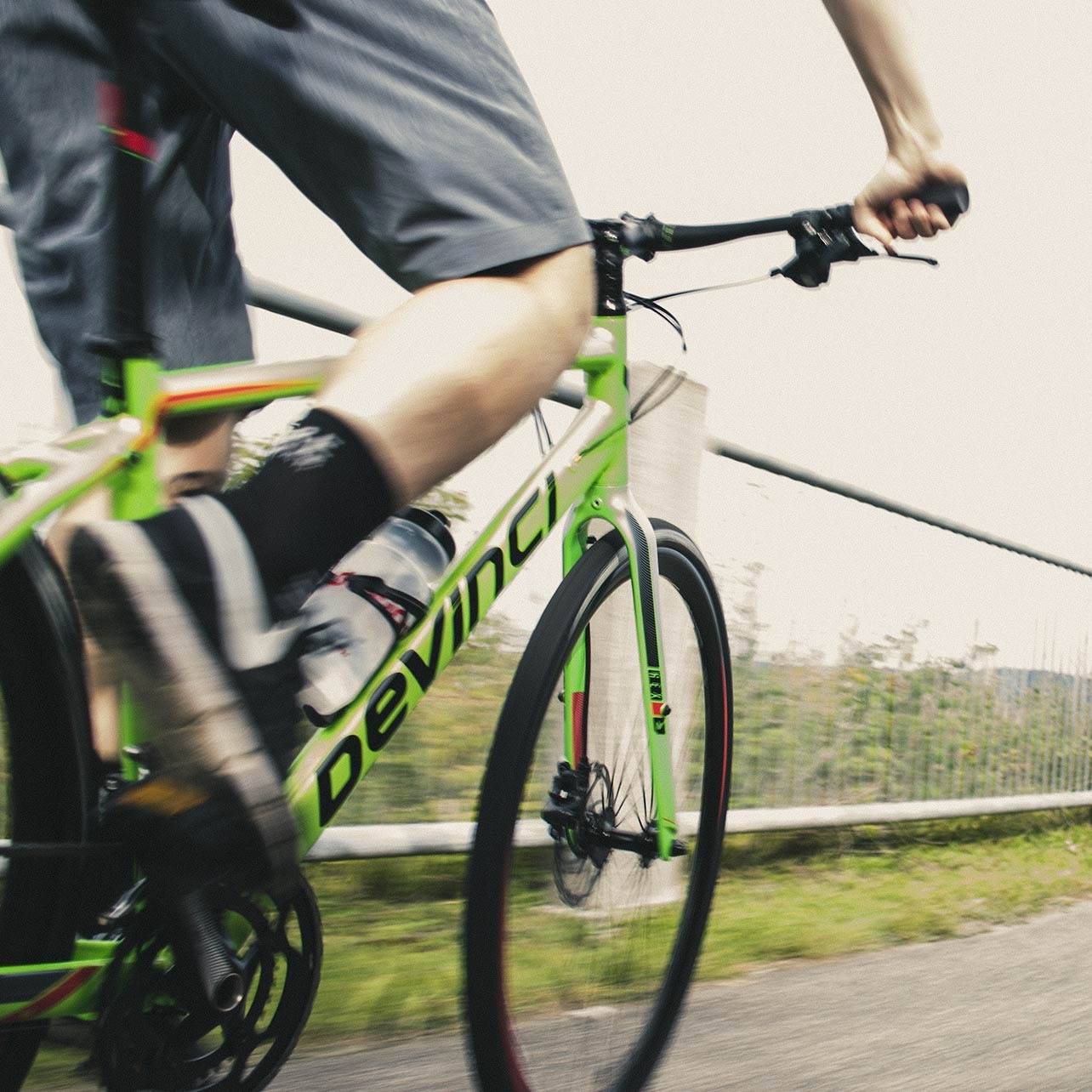 The Hex Deore is a beacon in a world full of bikes with features that add weight, cost and maintenance - and that you might never use.
If the Hex Deore is calling you, chances are good that you are an experienced cyclist who likes a lightweight, responsive bike that can do distance in the city and multi-task all sorts of terrain. You aren't buying this bike to do overnight tours or long distance road rides (you might already own a road bike or touring bike), but that doesn't mean you don't love high performance.
Sound like you? Then the Hex is a high tech bike loaded with the latest goodies: 1x9 drivetrain, hydro disc brakes, the list goes on.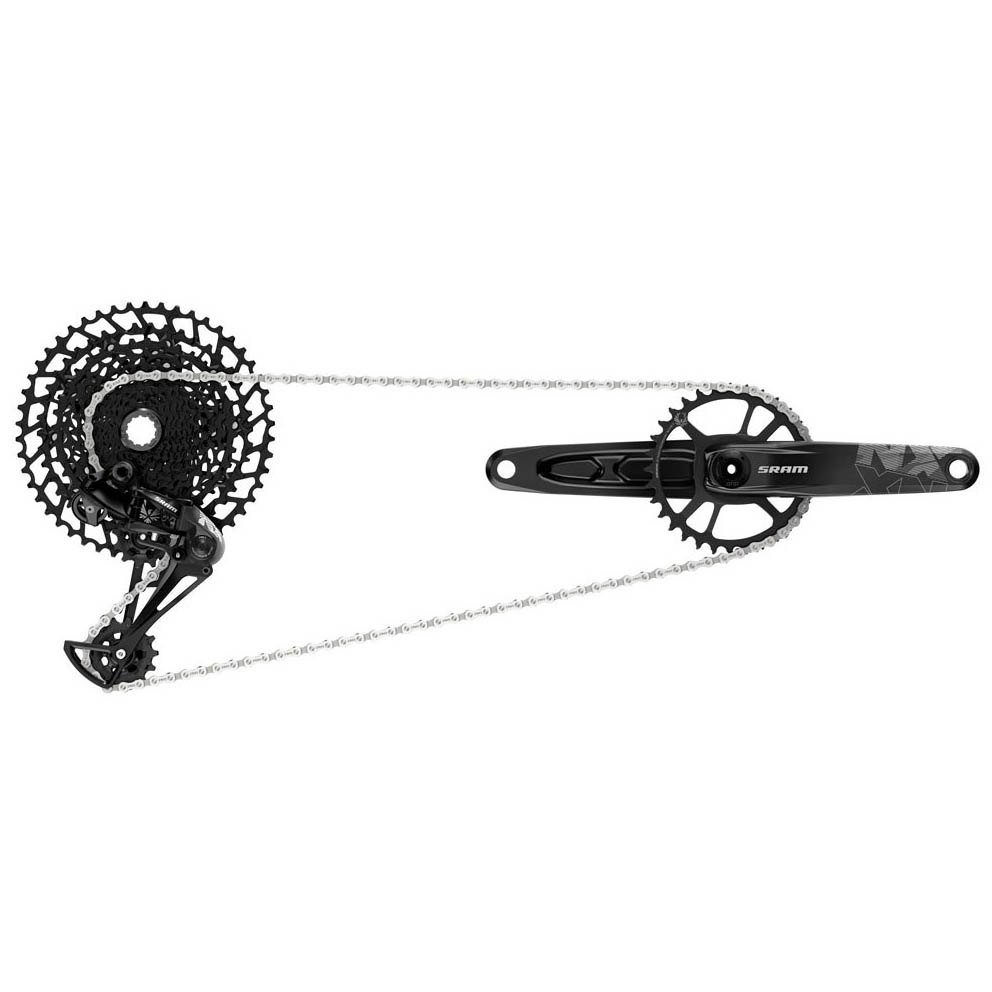 If you visit a bike shop these days a lot of staff will talk about 1x gearing, or "one by." What on earth does that mean?
It means we've all come to realize that bikes are often sold with too many gears! If you don't use them, they just provide more maintenance. So, why not give the rider all they need?
A 1x system simply means there is one chainring on the crankset (where the pedals are) rather than three. You get a nice wide range corset in the back - on the rear wheel - and that covers you for pretty much anything a short or long city ride can throw at you.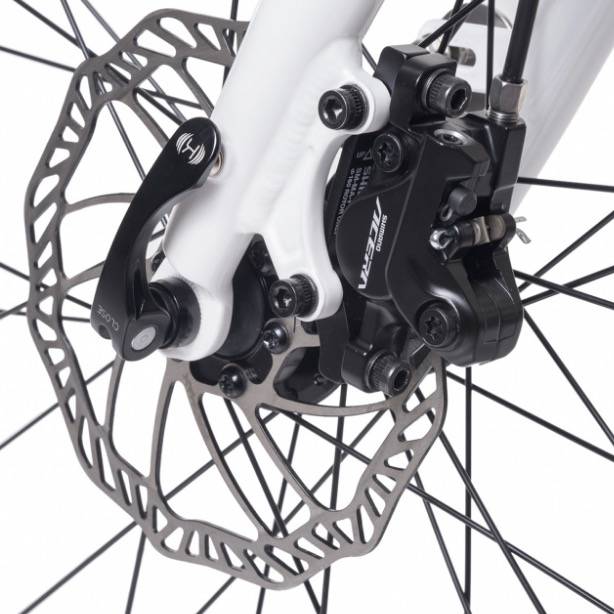 Why disc brakes on a city bike?
Disc brakes are often seen on mountain bikes, where the rider has to stop suddenly to avoid injury. But, the same is true in the city, perhaps even more-so.
Disc brakes don't use the rim as a braking surface and thus maintain consistent control in all-weather. Plus, they are more powerful than rim brakes, and lower maintenance too.
The Hex uses hydraulic disc brakes that have unlimited power and won't freeze if you ride in the winter months.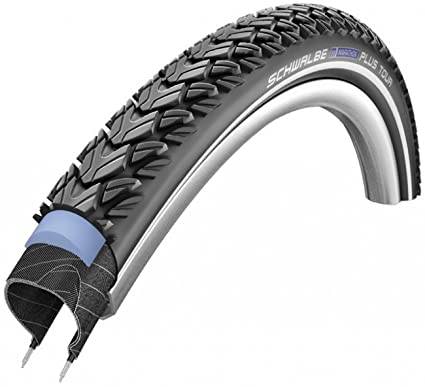 Devinci takes wheels seriously. After all, it's where the rubber truly hits the road.
Like all Devinci bikes, the Hex features a strong double walled rim, rust-resistant stainless steel spokes and a puncture resistant tire.
But, where the Hex gets interesting is its tire choice. While other bikes might assume the rider wants speed and more speed, the Hex Deore is for those who want to take the less beaten path.
That's why the Hex Deore comes with a 40mm gravel tire that balances city potholes with good speed but still opens up the opportunity for quieter off-road adventures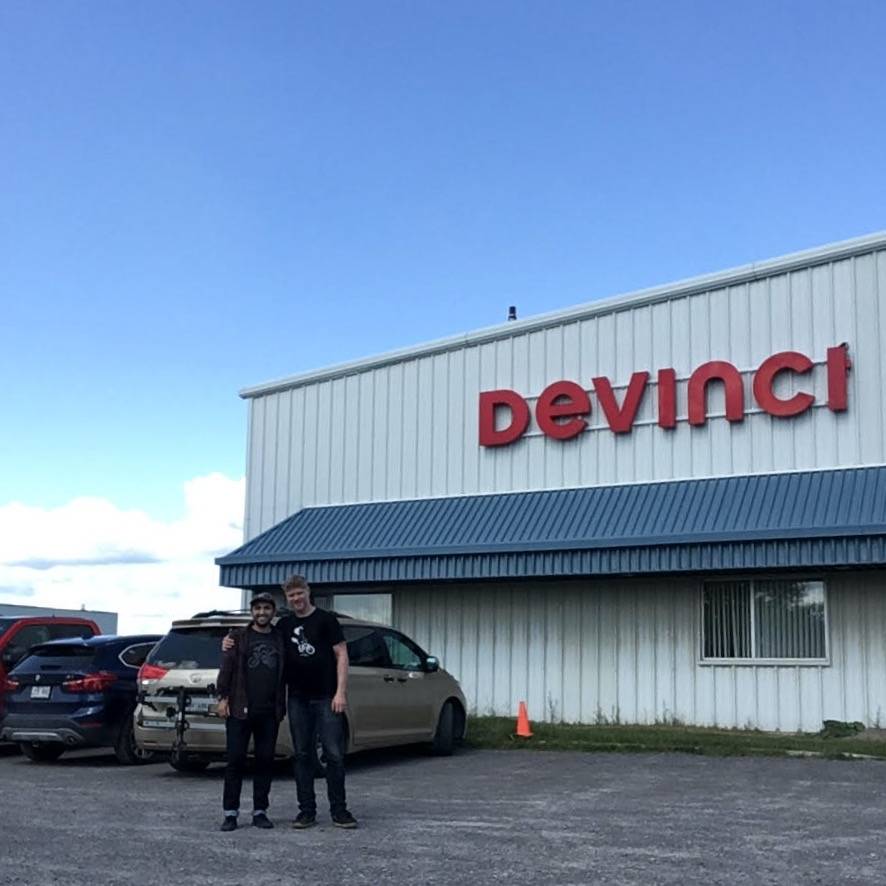 That's right, the Hex is made in Canada.
We're proud to carry Devinci, not just because they're a Canadian company but because they make many of their bikes in Canada.
This was not an easy choice for Devinci. Asian manufacturing is cheap and it's high quality, but it's also scaled to such high levels that innovation suffers - and Devinci is a company that is always innovating - especially hybrid bikes, which most of the market treats as an afterthought.
Today Devinci's choice is paying off. That's the backstory of the Hex, a high integrity bike from a high integrity company.
DEVINCI HEX DEORE VS DEVINCI HEX SORA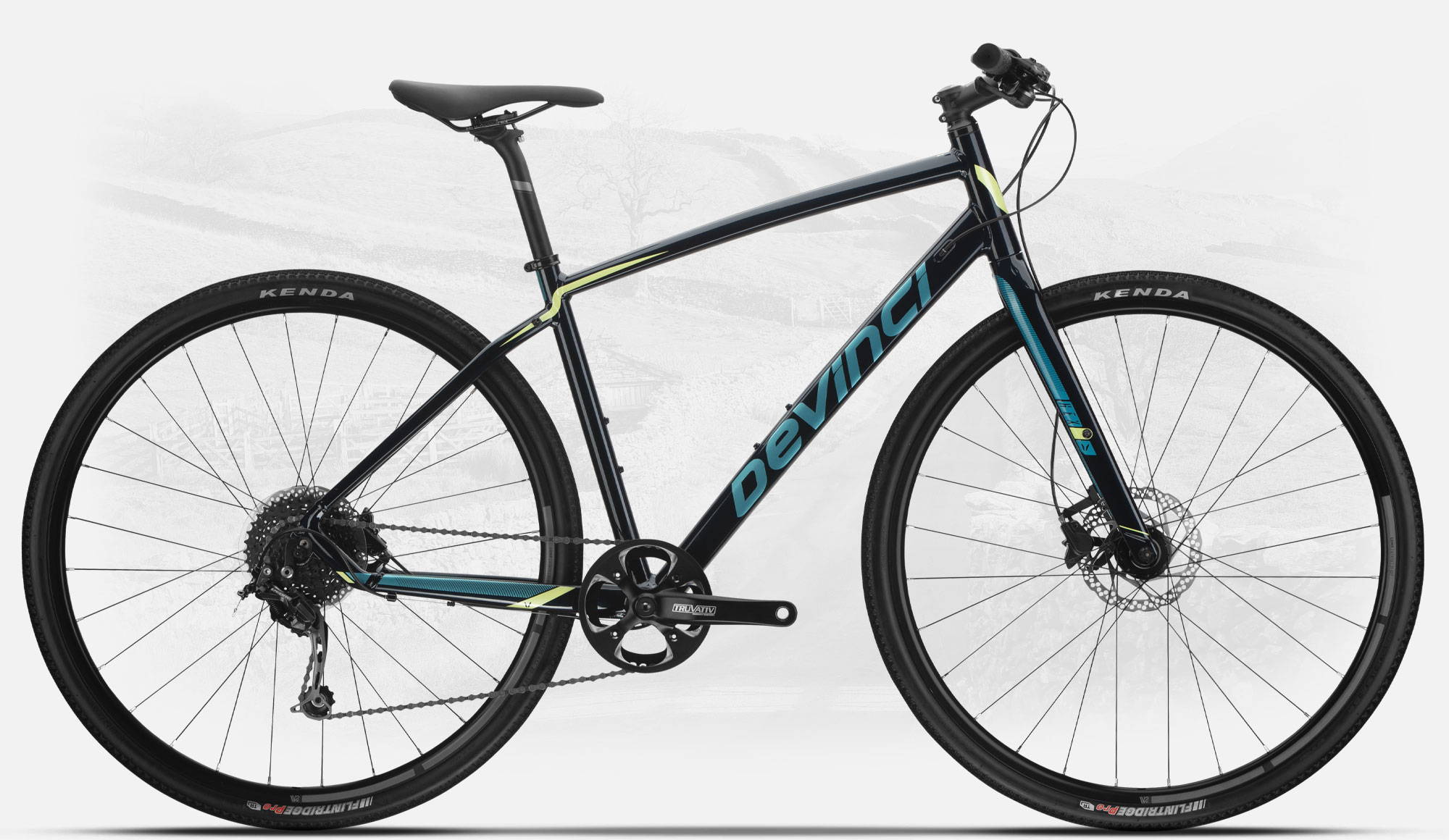 HOW ARE THEY DIFFERENT?
1x9 drivetrain means less maintenance but also less long distance (if you care)
40mm gravel tires add versatility and can multi-task more terrain
What are the differences between the Hex Deore and Hex Sora? They really couldn't be more different! The Deore is a minimalist bike that eschews high-speed and tons of gears for minimalist practicality. The Sora is a durable city-tuned speed-machine, capable of long distance charity rides, weekend bike touring, or lightning quick commutes.
HOW ARE THEY SIMILAR?
Reinforced aluminum frame designed for recreation and city
Lightweight carbon fork that reduces long distance road vibration
High quality hydraulic disc brakes
Puncture resistant tires
Comfortable seats and grips
Internal cable routing to reduce maintenance and yearly tune-up costs
Lots of room for fenders, racks, bottles, lights
Rust resistant stainless or galvanized bolts throughout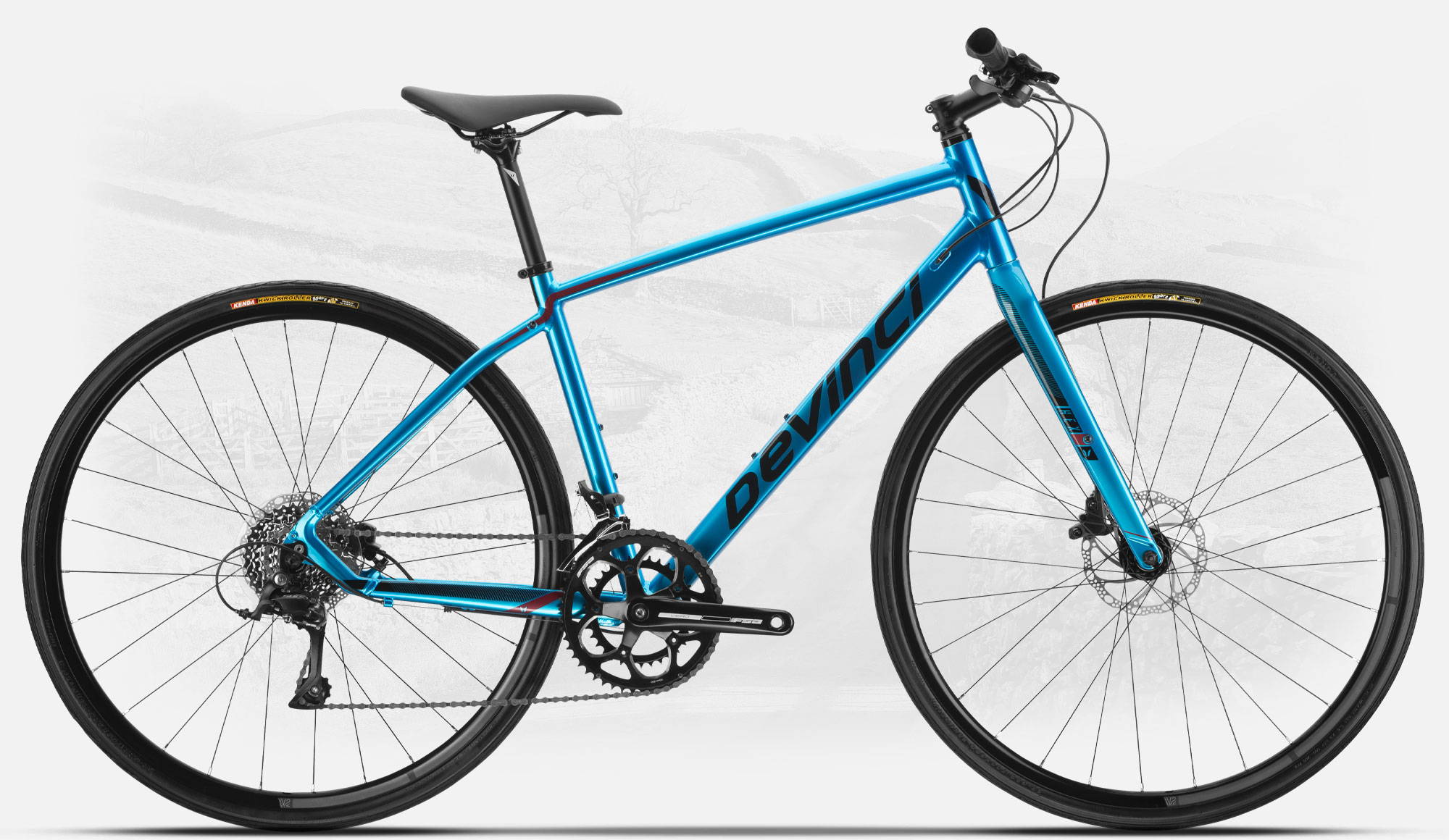 HOW ARE THEY DIFFERENT?
2x10 drivetrain means a massive range, from race-level speed to packed touring
32mm road tire can handle gravel but its discipline is far more on-road speed
---
ACCESSORIES WE HIGHLY RECOMMEND

Your Hex is ready for the streets but make sure to protect it and yourself! Protect your bike and wheels from thieves with a quality lock and wheel skewers. Make sure your protected during the night with a good set of lights (required by law... and a bell is too!). Protect your bike from falling with a good kickstand and protect your clothing from excessive laundry with a good set of fenders. Need to carry stuff? Save yourself a sweaty back by carrying stuff on a rear rack! These are the items that work perfectly on your Hex.
---
Why do we love the Hex Deore? Because it's a purist machine!
It's a great quality bike made in Canada that takes city streets and fun seriously
It's the perfect bike for short or long commutes
It's the perfect bike for weekend adventures on gravel or city bike trails
The carbon fork soaks vibration and provides intuitive, lightweight handling
The 1x9 drivetrain gives you all the gears you need, unless you're logging 60km+ days
The 40mm gravel tire is versatile and also great on streetcar tracks and potholes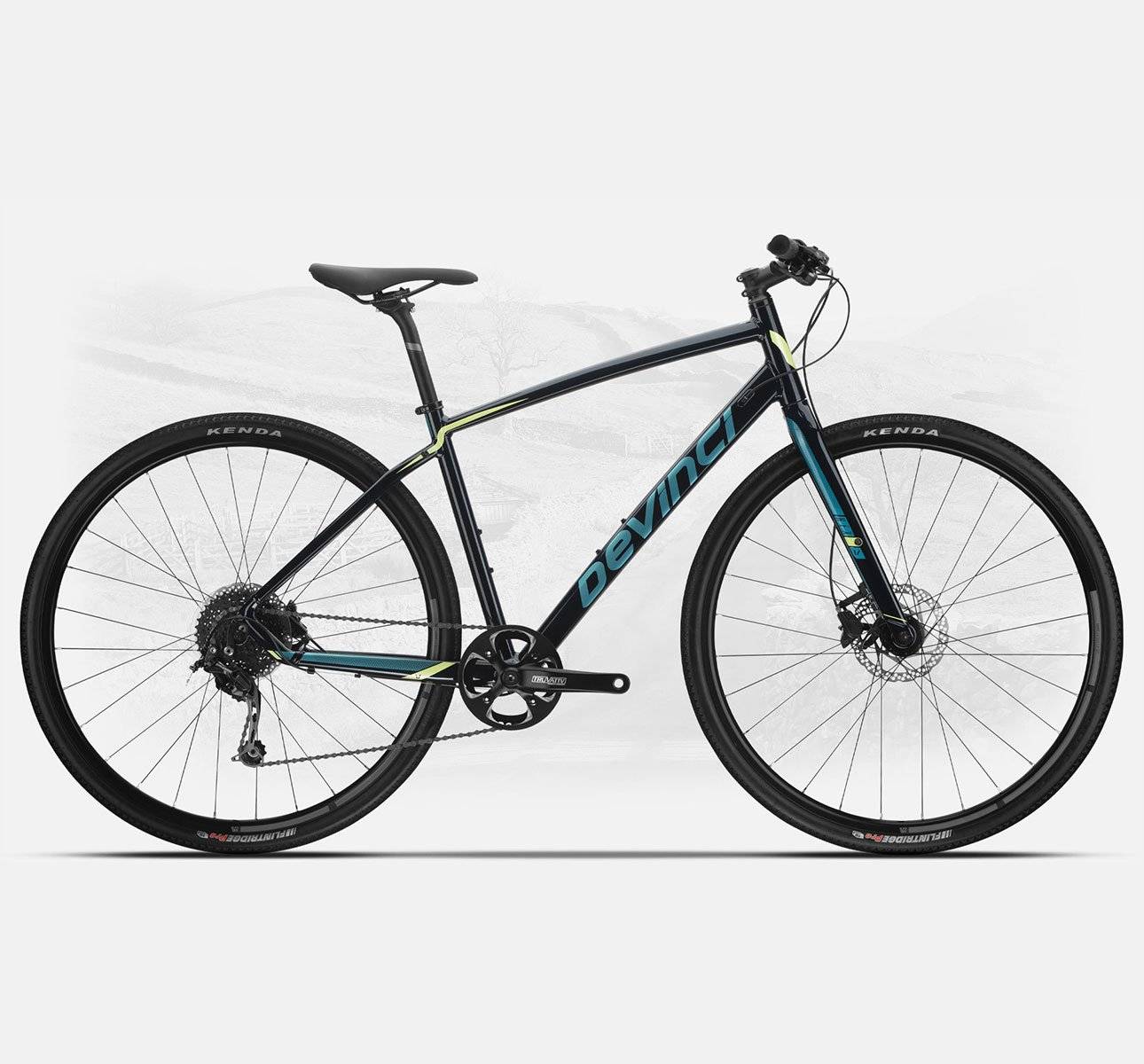 "Before we imported European bikes, we relied on hybrids as city bikes. Alas, very few were designed for the city. Devinci hybrids take city-cycling as seriously as they do recreational escapes. Behind each Devinci is a designer who pushes high-performance engineering without forgetting the reality of potholes or winter. Devinci's hold up."
---
Quebec may be the most European of Canada's provinces, and like Europe, they are made about cycling. Want proof? Take a look at their infrastructure.
Consider Montreal, the first major city to develop bicycle infrastructure back in the 1980's. Or, consider Le Route Verte, North America's largest network of dedicated cycling paths, now in excess of 5000km. That means an average Montrealer can ride their bike to work in summer or winter, ride the same bike on the weekend to escape outside of the city, or take the same bike and follow a path on a week long tour. This riding culture is the design context of the Devinci brand, it's DNA. It's what makes their bikes better.
That design context is what sets Devinci apart. While most of the bike industry builds the same commodity and competes on price, Devinci builds a user experience that is strong on breadth and depth. These are bikes of substance that take potholes and winter as seriously as they do a cottage country commute. These are bikes with soul.
---