LARRY VS HARRY E6100 BULLITT
It's time to define what "purist" means. And nobody is better at this than the purists themselves. Bullitt has always been a bike for the purist, even if they snub their noses at such accolades, because even they know that purists can be pretty annoying. Bullitt believes e-assists just make sense. Unlike a regular bike, a cargo bike changes its weight with each load. And, while Bullitt makes the lightest and strongest cargo bike on the market, sometimes your legs aren't enough for 100kg up 15% grades. (If they are, then good for you!). But, a performance cargo bike requires a performance e-assist. That's why Bullitt chooses Shimano, whose systems employ high levels of precision tuning.. A Bullitt is designed to curve, cut, accelerate and modulate. Those are the kind of words a purist loves. Well, here's a bolt of electricity to shake the purists up.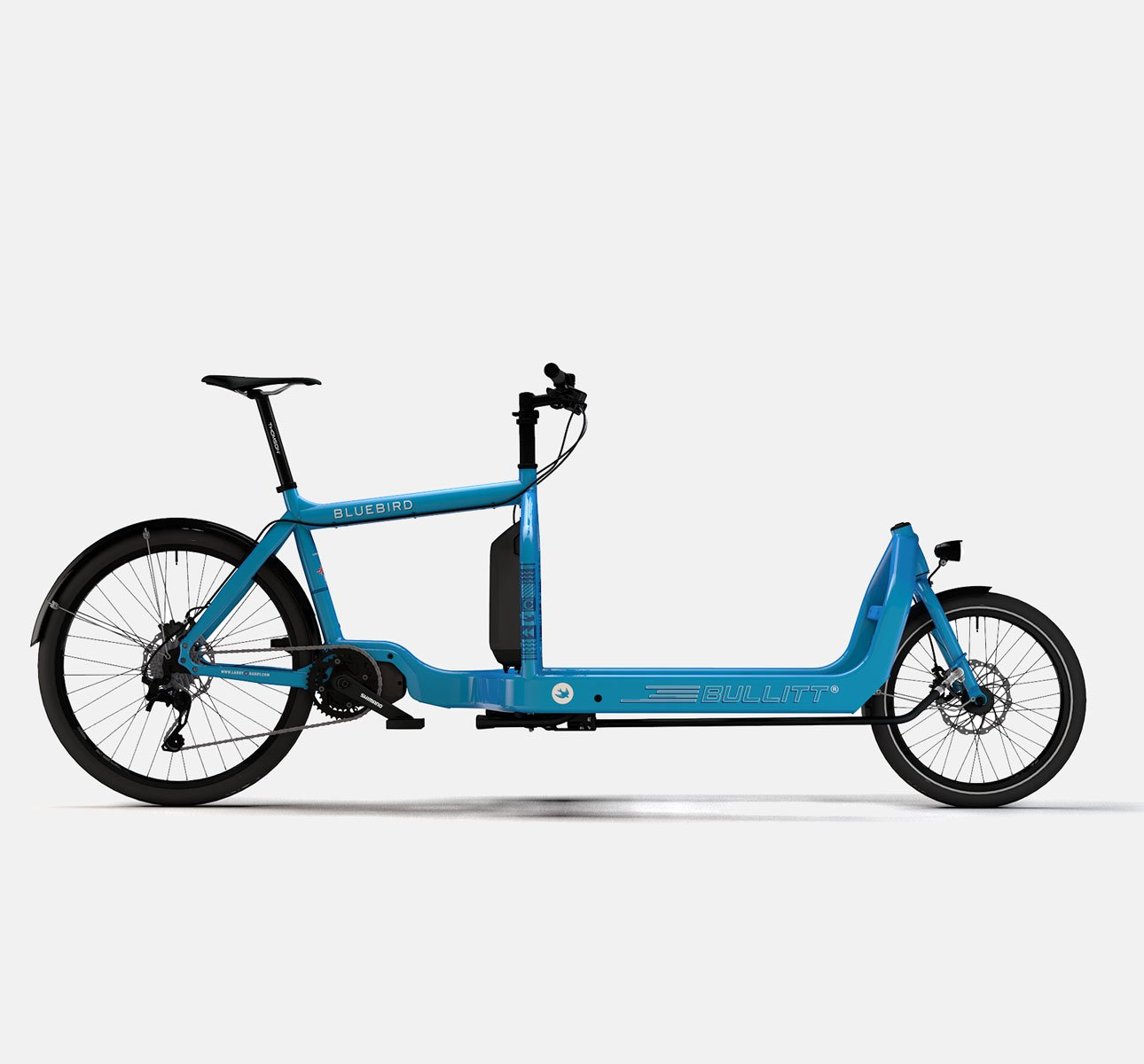 Not much is faster than a speeding Bullitt, especially in gridlock. No other cargo bike cuts through traffic like a Bullitt. Only 46cm wide, a Bullitt can squeeze through cars and pass in the bike lane. Cities are dense and messy affairs. The Bullitt's short wheelbase cuts corners with safety and speed and it's mountain bike inspired geometry provides quick power to the pedal and mind-reading handling. No other bike takes strength, weight, or performance as seriously as a Bullitt. Street smart and durable, these bikes have earned their respect. A cargo bike for cyclists.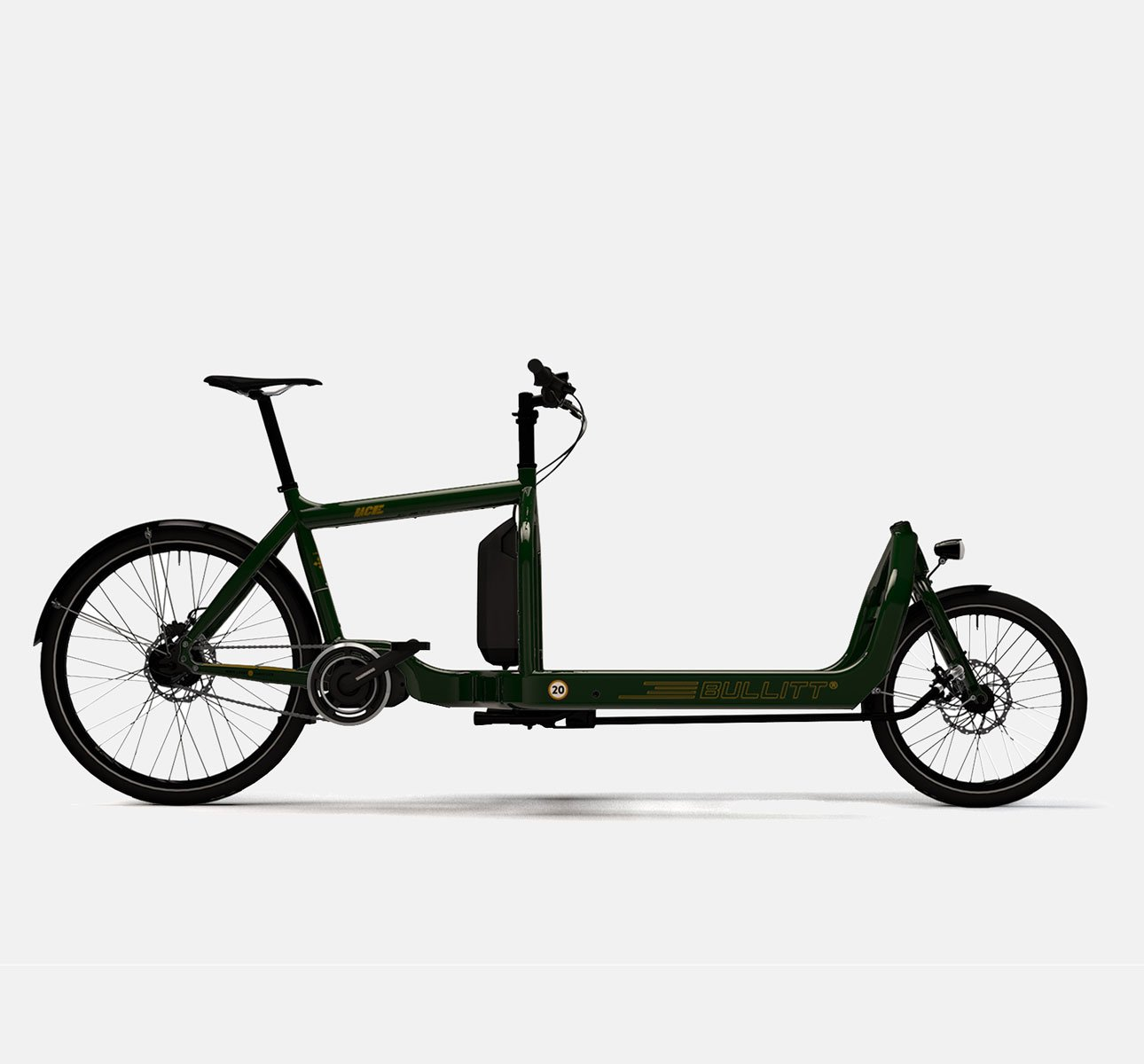 Let's see what makes this bike so special!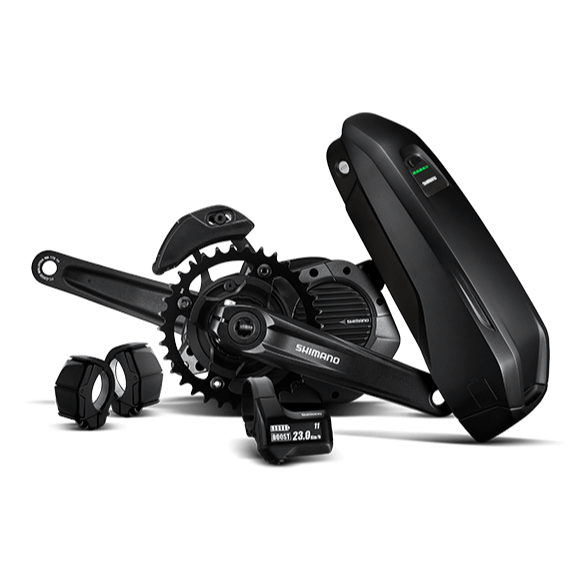 We have nothing against Bosch or Yamaha but let's admit it, their background is fridges and synthesizers. Both entered the e-assist market advertising power and battery life, but there's more to an e-assist than that, especially if we're talking performance.
A Bullitt takes the challenge of urban gridlock seriously In gridlock a bike accelerates and decelerates at a moments notice. It dives into corners and modulates speed. The perfect e-assist is one that is tuned to the rider. And that's where Shimano, the only name in bicycle parts holds the philosophers stone. The E6100 has competitive power and battery life, but if any bike can read you mind, it's a Bullitt. And if any motor can, it's Shimano.
Most cargo bikes split apart in the middle for flat packing. That's fine for most cargo bikes, but the Bullitt is made for abuse. It's one-piece welded frame is made of oversize, squared-off aircraft aluminum tubes that won't flex a millimetre in tight corners. Oh, and it's aluminum, so it will also never rust.
That means a strong frame with a responsive feel, that keeps you in one piece, even if you're hopping curbs and dodging potholes - whether intentionally or just because they're there.
At only 46cm wide, the Bullitt frame is the product of street smart design. Stiff, lightweight, narrow and tough. Nothing pieced together here.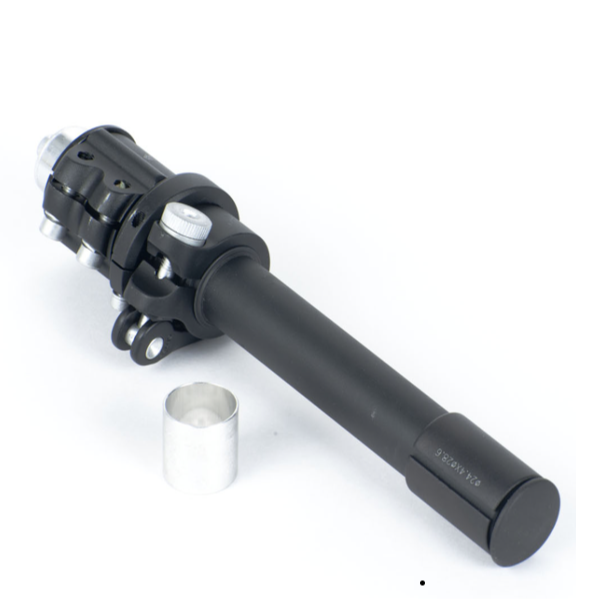 The Bullitt is a one-size fits most frame solution. How do they do this?
First, the top tube of the bike slopes generously. We've seen riders 5'4" hop on easily. Second, the bottom bracket sits very low to the ground. This means even shorter riders have a toe on terra firma. It also makes the bike handle better too. Third, all Bullitt's come with the Satori Easy-Up, a clever device (pictured) that raises the handlebars up and down with the flick of the lever.
Why no step through frame? We are asked this a lot. A step through is less strong and super flexy. That goes against the Bullitt DNA.
Your E6100 comes in two options, and the choice is difficult!
The first: A Nexus 5 internal hub. Very low maintenance and the only internal gear hub designed for e-assist. This is connected to a Gates belt drive. This can run for 30,000km without replacement. Plus electric shifting! However, range is limited and you'll often rely on the e-assist power levels as your 'gears.' For the practicalists.
The second. A wide range Shimano XT system with a huge 11-42 cassette. Also, electric shifting! This is higher maintenance but you'll always find a gear, so you can keep the assist humming on low, preserve battery life, and keep those legs pumping. For the purists.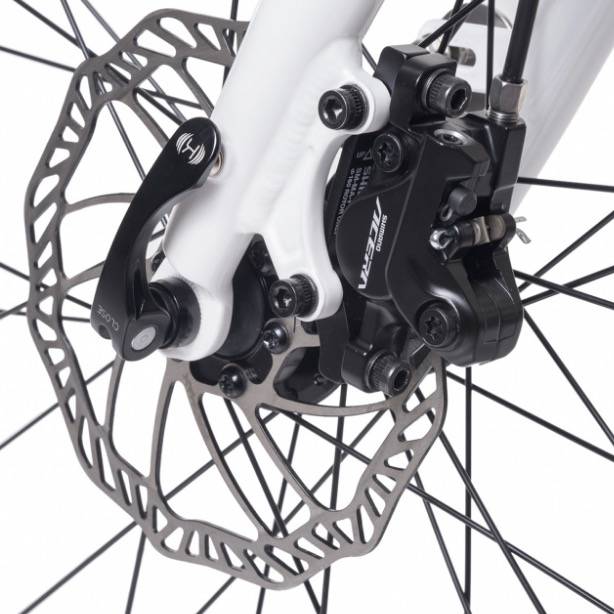 Carrying heavy stuff in a cargo bike means you need the most intuitive and powerful brakes possible. The Bullitt uses big 203mm hydraulic disc brakes, the same kind used on high performance downhill mountain biking. That may sound intense, but what it really means is lots of power, and near-perfect control.
Bullitt bikes use four-piston hydraulic callipers. What does this mean? Most bikes use two-piston callipers. These will stop on a dime, but a Bullitt requires more precision handling, especially with the added velocity of 100kg cargo loads.
The four-pistons brakes are light to the touch and intuitively modulate motion and arrest motion. If you want highly responsive brakes that can read your mind, these are it.
These brakes aren't just meant to stop, they're meant to control speed, especially in corners and high contingency situations where you need to stop, suddenly.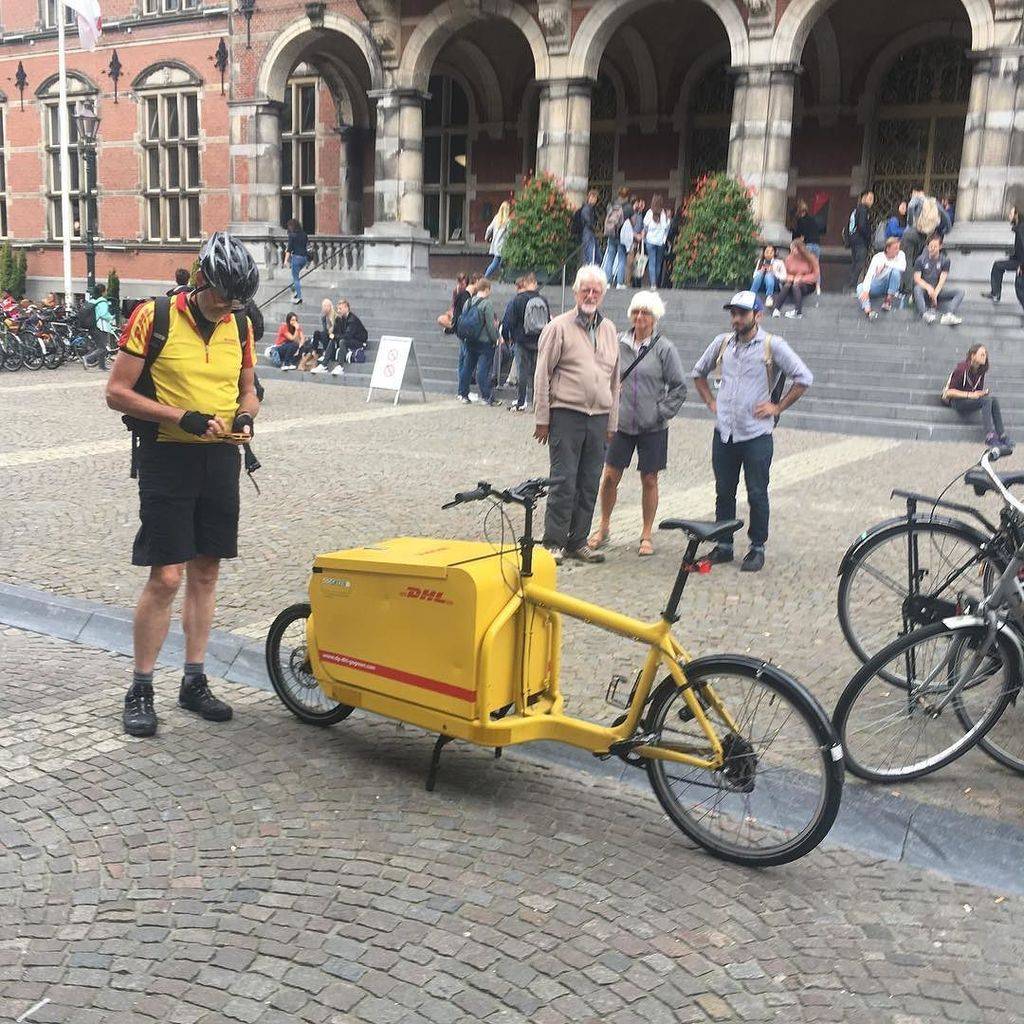 Who are those white haired people ogling the DHL cyclist? Why, that's the writers Mom and Dad (partner-in-crime and longtime Curbsider Aaron in baseball cap ogles besides).
Like Babboe who supply TNT and PostNL, Nihola who supply Dansk Post, and Urban Arrow who supply UPS, Bullitt is also deep in the last-mile logistics game. Why is this important? Because commercial use is an empirical indicator of a products consumer-use durability. Unlike Babboe, Nihola, et al, Bullits were purchased by DHL to be fast. That means more curbs, more rider force, and generally, more strain.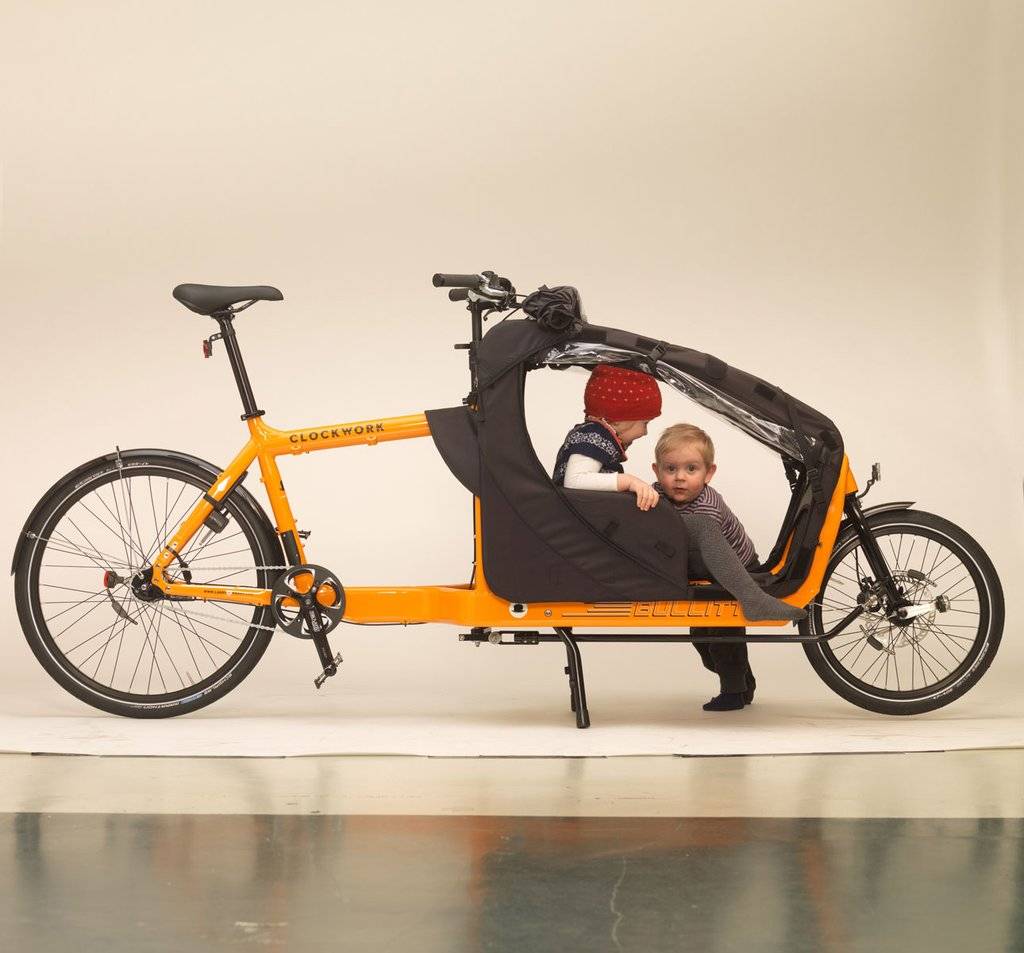 A Bullitt bike is whatever you want it to be. While you can only choose one colour, it can change its colour quickly, to use a metaphor.
Need to carry stuff? Grab the Cargo pack. The cargo pack uses impact-resistant honeycomb boards, strong and light (using the same stress-skin and space-frame as aircraft construction).
Want to carry kids? Insert the foldable seat (which folds up to make lots of room for groceries), and install the canopy. Canopy is not the right word. It's an impact resistant, full-coverage roll-bar with a waterproof cordura cover that rolls up for sunny days.
---
WHAT IS AN E-ASSIST BIKE?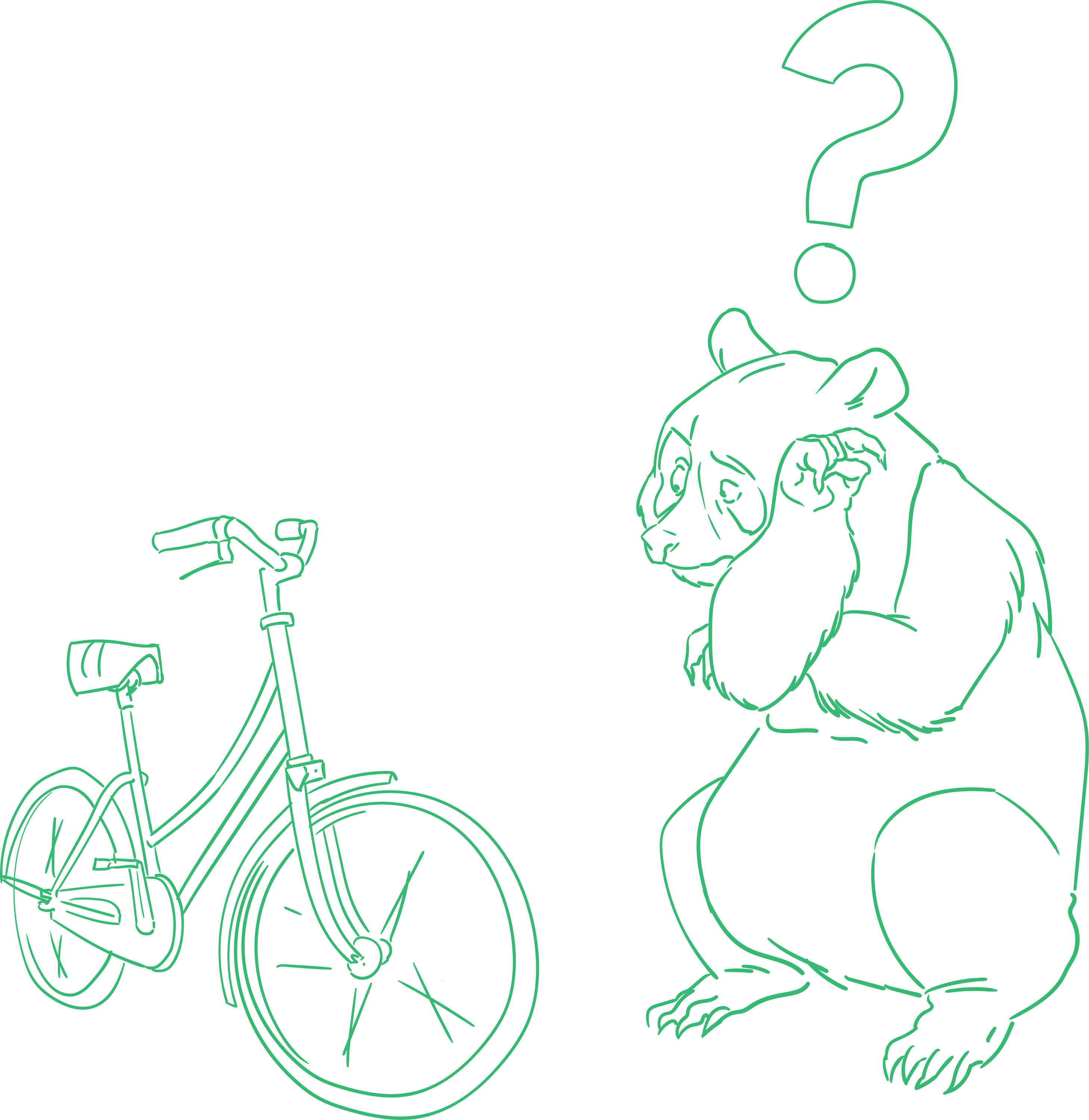 An e-bike is a pedal-assist bicycle, or a "pedelec." There is no throttle. Instead, there is a sophisticated computer system that reads your inputs and outputs a real-time variable assist that tunes itself to your needs right now. To ride one is sensational! It feels like the bike is reading your mind!

An e-bike is a pedal-assist bicycle, or a "pedelec.". There is no throttle. Instead of a throttle there is a sophisticated computer system that reads your pedalling torque + wheel RPM's + pedal RPM's a thousand times a minute. This data turns into a variable assist that constantly tunes itself to your needs in real-time. To ride one is sensational! It feels like the bike is reading your mind!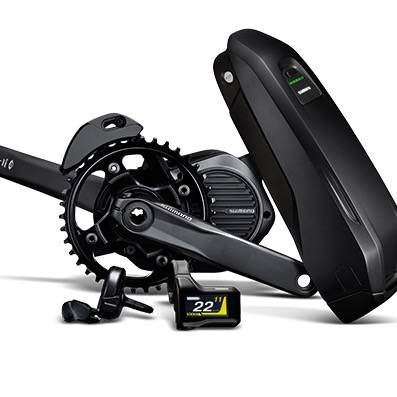 CAN I CRANK UP THE POWER?
Yes!! While the computer is constantly tuning itself to your real-time needs, you can also crank this variable assist anywhere from 30% assist to 300%+
There's a console on your handlebar that tells you how much mileage you have on the battery, how fast you're going, and your total trip distance and time. It's amazing!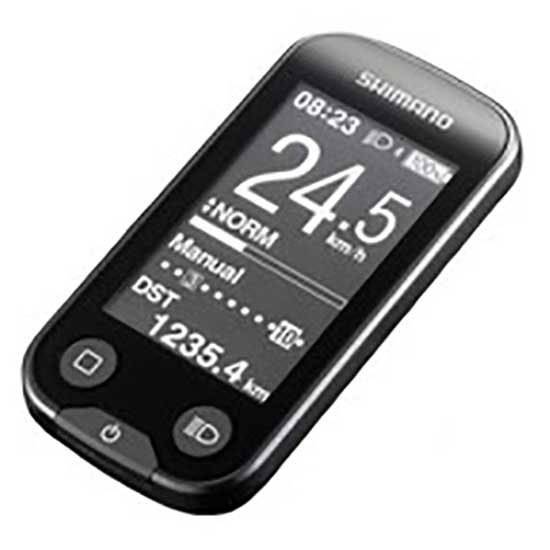 Absolutely not! A bike with a throttle is dangerous. With a throttle you can stop pedalling or hit the brakes and you can still lurch forward. On a pedelec, the motor cuts out the second you stop pedalling or hit the brakes. And, according to government regulation, the motor also cuts out above 32km/hr.
WHAT'S THE DIFFERENCE BETWEEN THOSE E-SCOOTERS I SEE?
Oh my goodness, where do we start? They shouldn't even be mentioned in the same breath!
E-scooters are a throttle based system and are illegal (or classified as motor vehicles) across Europe because they are dangerous. There are grounds to believe they will be illegal here soon too.
Currently, these bikes are sold through a legal loophole here in Canada.. In Europe, regulation says a motor can only operates while pedalling. In North America, regulation states the bike must have pedals, but never states these pedals need to be used..
E-scooters have pedals, but they rarely work. They are legal ornamentation and they aren't fooling anyone, and that includes lawmakers.
Plus, if it's between a computer that automatically senses the power you need or pushing down a thumb throttle, what would you prefer? Unless you like having a sore thumb?
One word: Service.
Service is key. For a long time e-bikes have been the wild-west until Bosch, Yamaha and Shimano came around. We speak from experience when we say that when you buy an e-bike that somewhere down the line, will go wrong. A good e-bike means we can run diagnostics with no guessing-games that take time and patience. A good e-bike means there is global technical support just a phone call away. .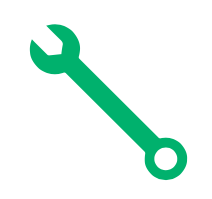 WHERE SHOULD THE MOTOR BE?
As a rule the motor should be a mid-mount and made by a company you can trust. Names like Yamaha, Bosch, and Shimano are key. Other players like Bafang are reliable, but if you haven't heard of the company, be extra careful
. Front motors are dangerous. And no rear mount motor compares to the performance quality of a reliable mid-mount.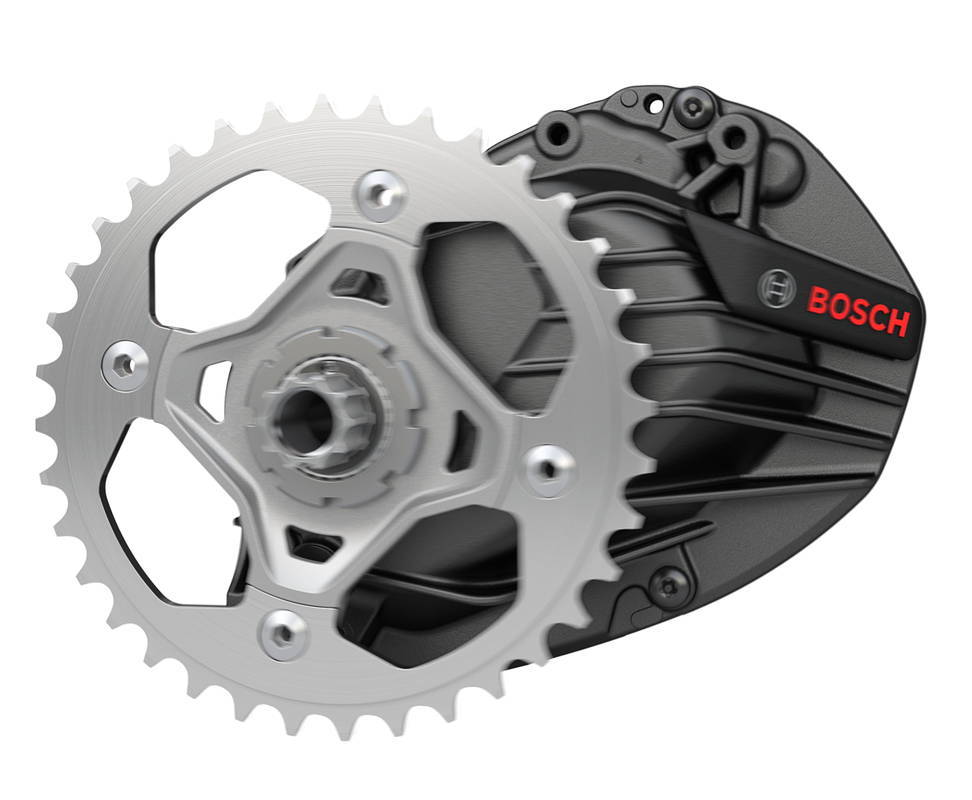 DESCRIBE THE DIFFERENT MOTORS PLEASE!
Each brand brings its own experience to motor production. The important thing is to focus on brand-name quality. That said, Shimano is known for mileage and a more intuitive feeling motor and is often seen on higher performance bikes.. Bosch is known for power and is often seen on cargo bikes. Yamaha is famous for torque and is often seen on commercial grade cargo bike. All bikes take about 3.5 hours to charge and use recyclable Lithium Ion Batteries that take 1000+ full charges (about five years of use).
Found on Devinci and Bullitt cargo bikes, these are highly tuned long-range motors with balanced power and torque
E6100 Motor
250W Nominal Power
418W battery
Up to 185km/Charge
60nm Torque
Found on Urban Arrow and Benno Bikes, these are powerful motors for heavy duty cargo carrying
Performance Line Motor
350W Nominal Power
400W battery
Up to 100km/Charge
50-65nm Torque
CX Motor
350 Nominal Power
500W battery
Up to 100km/Charge
75nm Torque
Found on Babboe family and commercial grade cargo bikes. These are high torque motors with tons of power.
PW Motor
350W Nominal Power
400/500W battery
Up to 100km/Charge
80nm Torque
TWO DRIVETRAINS TO CHOOSE FROM:
---
A Bullitt can be your pickup truck, sports car or SUV. You decide! Whether you keep the chassis open and strap things down or pack things into the cargo pack, the Bullitt is the ultimate urban pickup truck. It's used by contractors, veterinarians making house calls, and delivery companies the world around. Carrying kids? The Kids Pack uses an impact resistant roll-bar system that completely surrounds the kids, and a foldable seat inside that tucks away to only consume 10cm of chassis space, so you can still pick up stuff and run those errands.
---
Bullitt E6100 in your choice of drivetrain and colour equipped with Honeycomb board, Foldable seat, and Canopy
Bullitt E6100 in your choice of drivetrain and colour equipped with Honeycomb board, BBX side panels and waterproof cover
---

BULLITT VS TRIOBIKE CARGO-E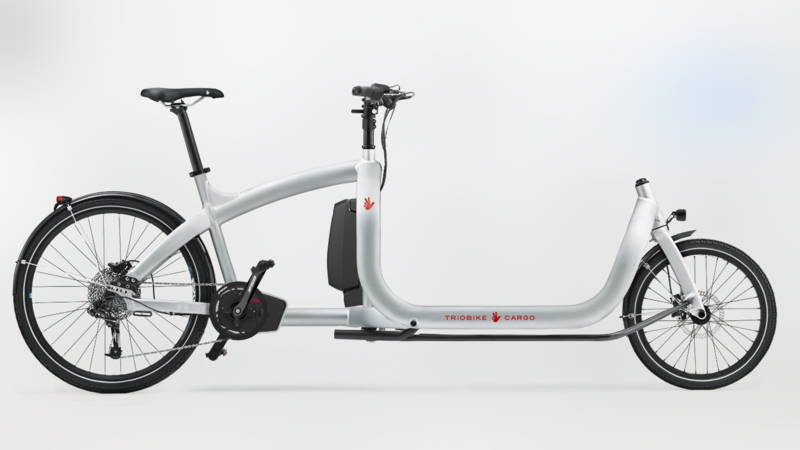 HOW ARE THEY DIFFERENT?
Brose e-assist. Great system, but from a small French company that few stores can service
Upper-level Shimano Zee Components
Higher maintenance cable shifting that freezes easily in winter months.
Small range of proprietary plug-and-play options
Near zero attention from other aftermarket accessory providers
50cm wide
The copycat!
With every brilliant design comes the eventual copy-cat. Sometimes the copy-cat betters the breed. Then again, sometimes it's just a pale imitation with a really good supporting website. Denmarks Triobike is 2.1km from Bullitt and clearly they're drinking the same coffee. With a fleet of 200 Bullitt's used by DHL, we'd say the proof of concept is with Bullitt.
HOW ARE THEY SIMILAR?
Aluminum frame
Adjustable position
Powerful hydraulic disc brakes
Puncture resistant tires
HOW ARE THEY DIFFERENT?
High performance Shimano e-assist. Any bike store across Canada can service
Top of the line Shimano XT shifting
Low maintenance electronic Di2 Shifting w/automatic shift mode
Wide range of proprietary plug-and-play options
Wide range of aftermarket accessories from brands like Fahrer, Convoy, etc.
46cm wide
The original!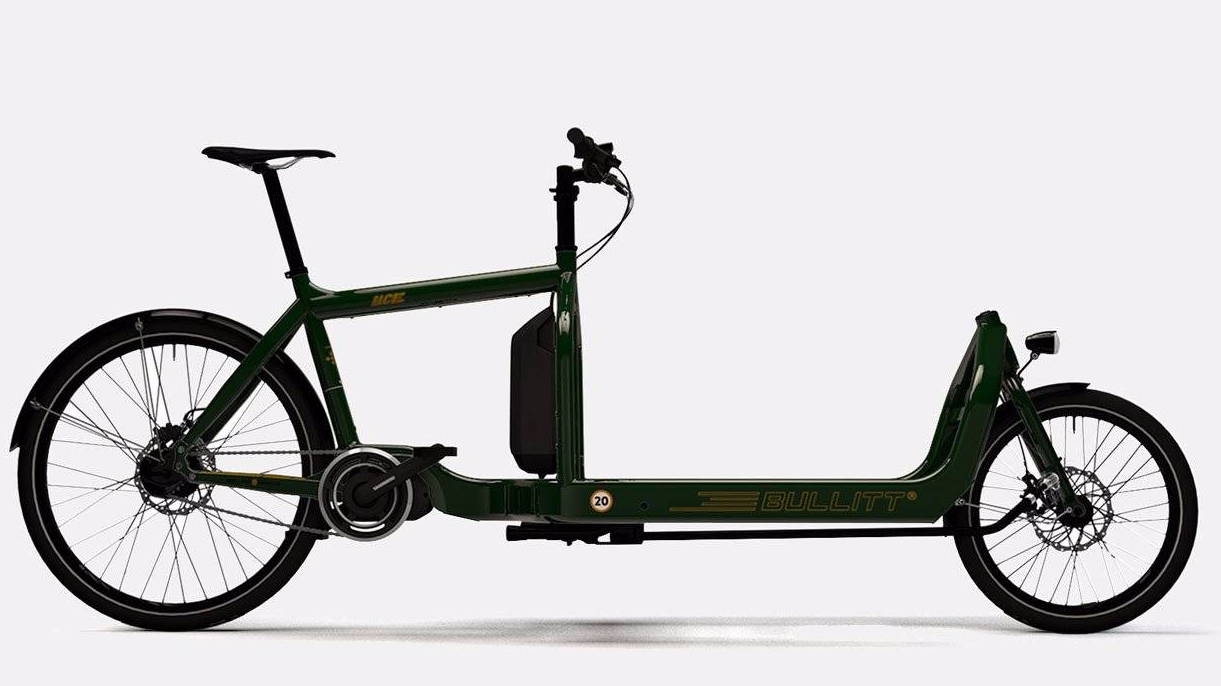 HOW ARE THEY DIFFERENT?
Nexus 5 Internal Gear Hub is low maintenance
Narrower 306% gearing
Belt drive runs for 30,000km
No lubrication
No laundry costs (no greasy chain next to your pants)
Choices! Choices! Besides choosing colour, choosing the drivetrain is the toughest part. In our experience, the Nexus 5 is for those who want reliability and low maintenance. The range is limited but the e-assist easily fills in the gaps. The XT system is higher maintenance but gives you more gears to pedal with up and down hills. We call the first the 'practicalist' and the second the 'purist.'
HOW ARE THEY SIMILAR?
Electric Shimano Di2 Shifting
Automatic shifting (if you desire)
Fun, fast, strong and light
One-piece aluminum frame
200kg combined rider/cargo capacity
Powerful 4-piston hydraulic disc brakes
Front and rear lights powered by battery
Puncture resistant tires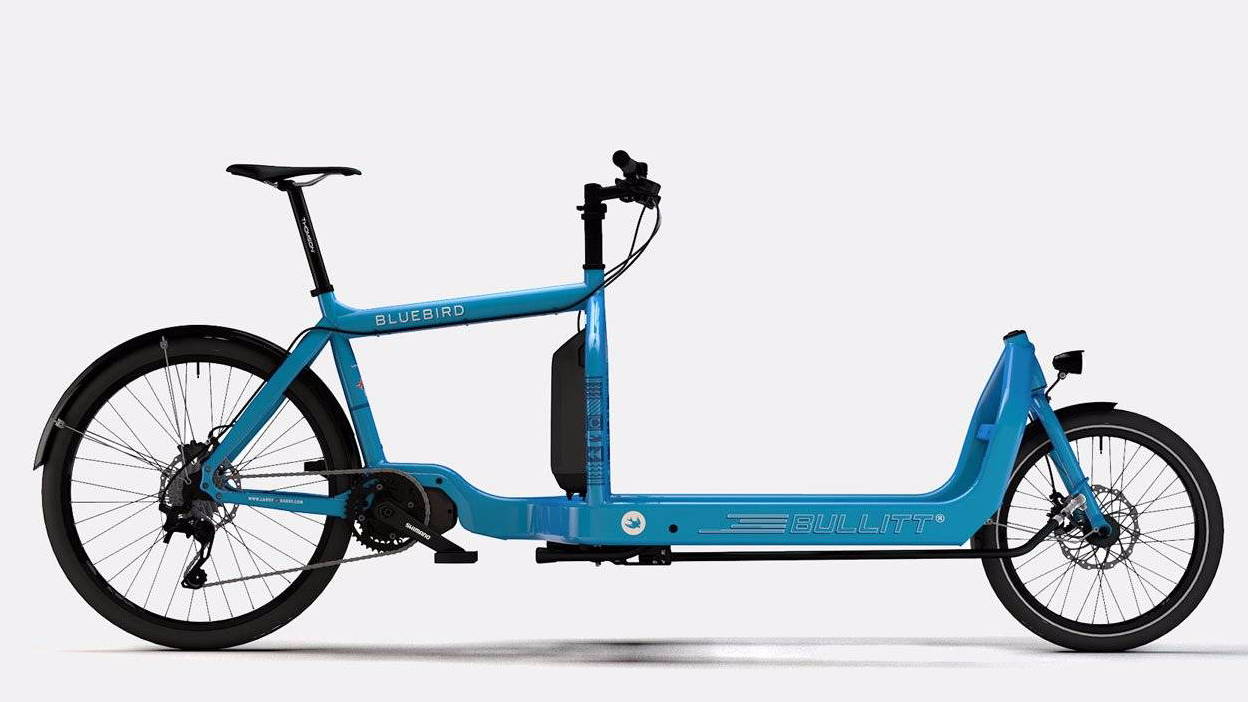 HOW ARE THEY DIFFERENT?
External XT system is higher maintenance
Super wide 420% gearing
Chain drive runs between 2000-4000km
Requires bi-weekly lubrication
Higher laundry costs (greasy chain is right next to your pant
---
ACCESSORIES WE HIGHLY RECOMMEND

Ready to hit the streets? Make sure your bike is well secured with an Abus lock. Add a Bullitt honeycomb deck to the chassis, or the super lightweight Fahrer Deck. Want a lighter solution than the cargo pack? The Fahrer bowl is great for cargo (but not for kids). Keep the top tube from getting banged up with a protector and advertise your business or put some cool stick on the billboard.
---
Why do we love the Bullitt E6100? It's a high performance cargo bike that sets itself apart.
The Shimano motors are highly tuned and ESP like
The frame is one piece, super-stiff, oversized aluminum with thick powder coat finishes
The bike easily adjusts to most rider heights
The two drivetrain options are well chosen and a difficult choice
The four piston hydraulic disc brakes modulate and arrest movement
Choosing a colour is an impossible choice
The range of accessories are equally engineered in detail, safety, and performance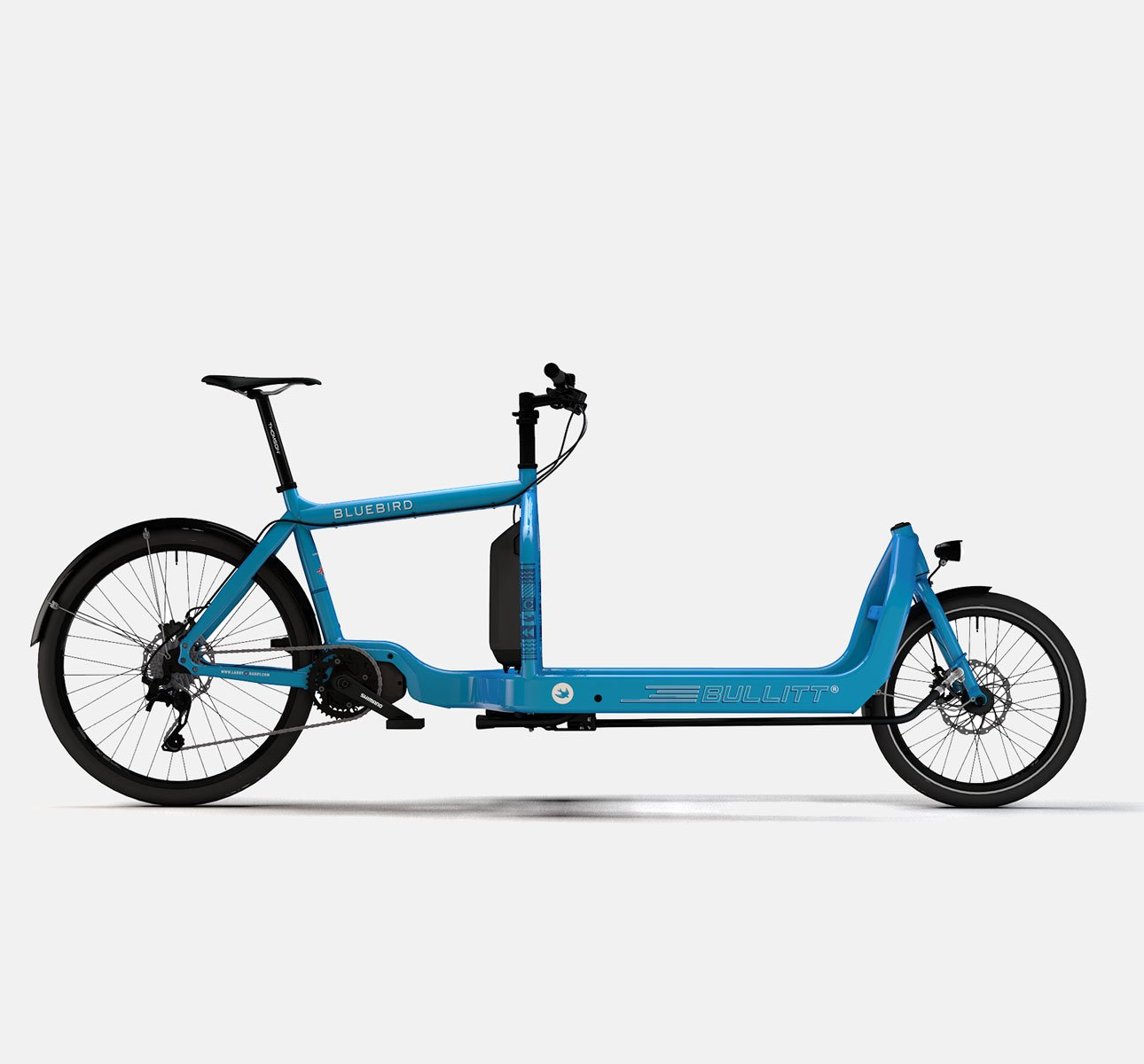 "As a store that literally started by the curb, we connect with Bullitt's street-smart, ear-to-the-ground approach and irreverent style. These are high performance bikes free of bullshit, and while they aren't for everyone, those they serve are fanatically passionate. These are precision bikes with a highly synced mind/machine connection that puts safety back into the hands (and handling) of the rider."
---
ABOUT LARRY VS HARRY (BULLITT)
The story of Larry Versus Harry is a real yin/yang affair. Larry is an established cargo bike designer. Harry is an ex-bike messenger who used an old Danish 'long john' to perform tasks. Did you know that the Danes invented the two wheeled front loader, not the Dutch? While the Dutch co-opted the Danish long john into an upright couch on wheels, Larry and Harry were out to resurrect the performance two-wheeled Danish cargo bike. And, while Larry and Harry don't always agree, they knew very well that a cargo bike is faster in urban settings than a car. So, how to tap into this efficiency? How to take this speed seriously? It would begin with the frame. Something light but also stiff and responsive, something that gave handling and acceleration back to the rider. Something narrow to cut through traffic. This same level of engineering would apply to all the parts. In a world of heavy and thin wood boxes or lightweight but thick EPP foam boxes, no one makes a thinner and more impact resistant panel system than Bullitt's aircraft influenced honeycomb and BBX boards. Finally, everyone knows that no one has more street-rep than Bullitt. And, they've earned that reverential position the hard way. They're tough bikes with street hustle, used by DHL throughout Europe and families who want safety but believe the rider should be having as much fun as the cargo.

---