The Tinker2:
Super compact for the city.
The Riese & Muller Tinker2 is built for zipping around town or hauling groceries home. The world is your oyster with Bosch's Smart System technology.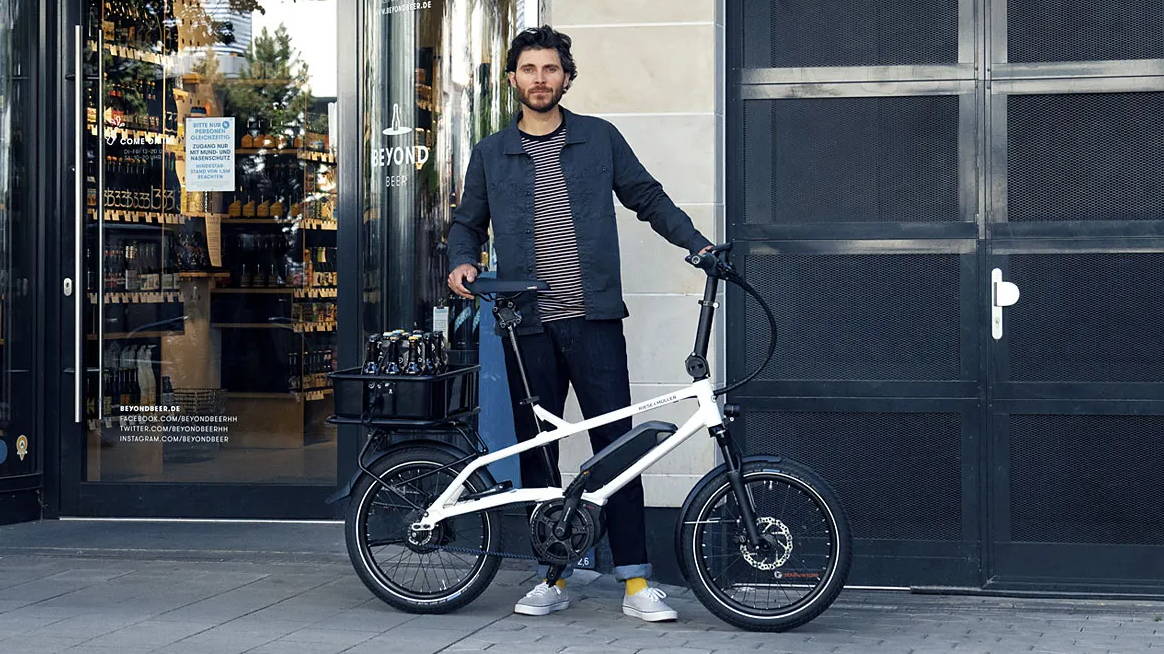 The Riese & Muller Tinker2 was created to tackle nearly anything you can throw at it in the city. Whether on the streets, crowded buses and subways or hauling heavy cargo, the compact frame can take it all. It can easly be brought onto public transit, be carried up a few steps or stowed away in your car thanks to its compact size.
The Bosch Smart System adds even more features to an already fantastic bike. The Intuvia 100 or Kiox 300 displays can be updated via your phone's Bluetooth to reduce repair shop visits, and the larger battery options allow even more mileage on a single charge.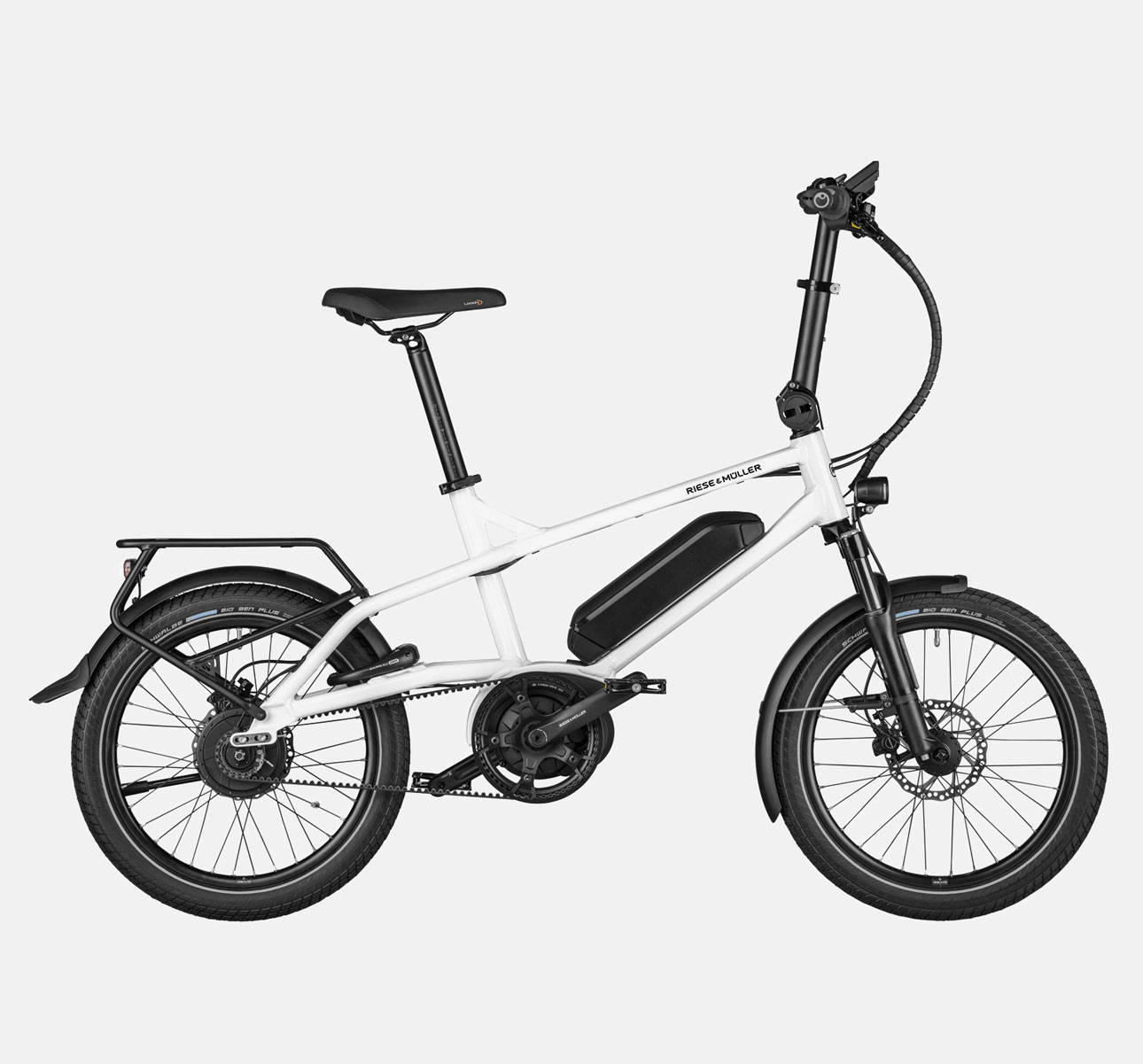 Tinker2 Vario / Crystal White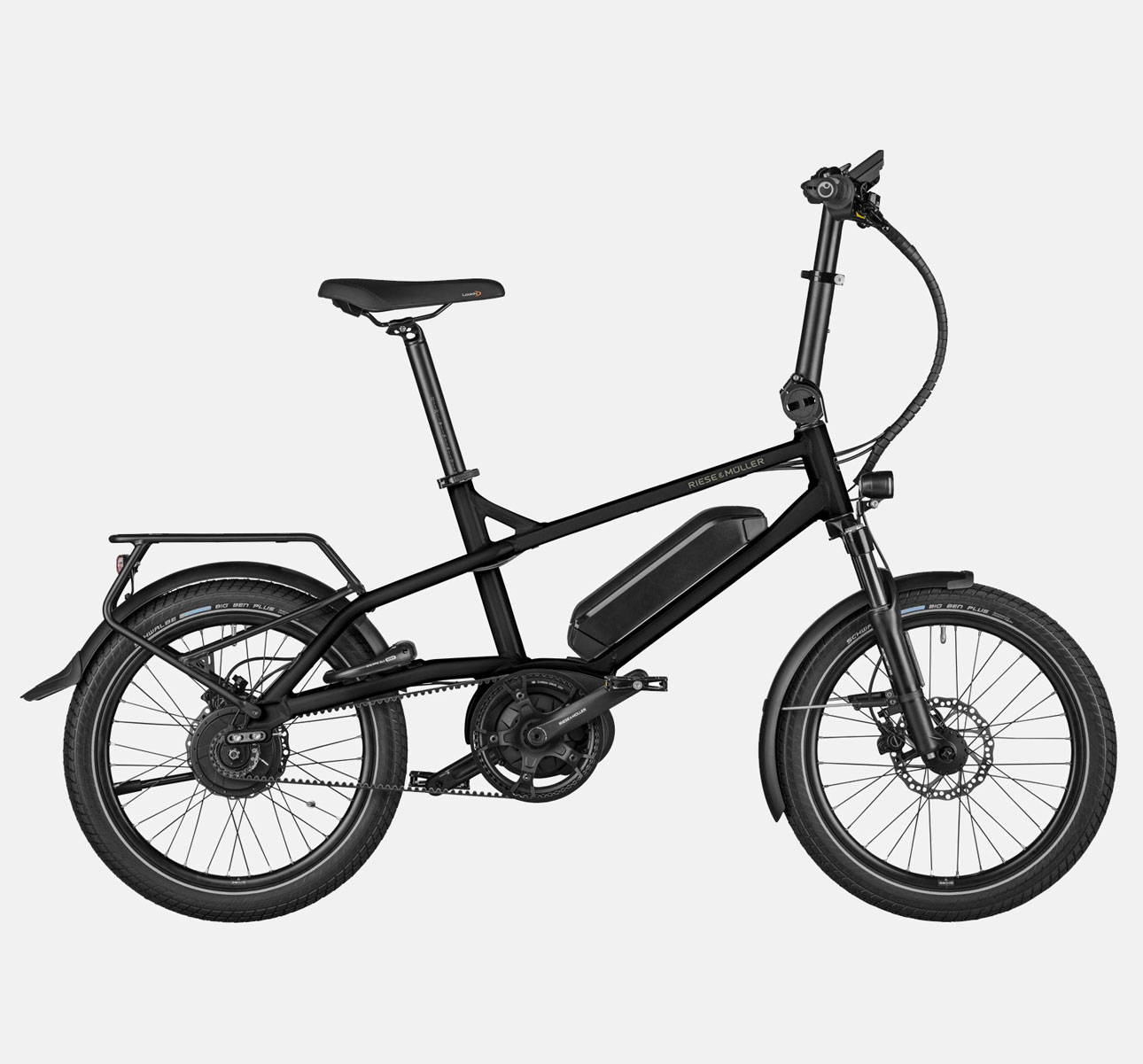 Tinker2 Vario / Black Matte
Get around with ease.
Due to its tight frame geometry, the Riese & Muller Tinker saves a ton of space. It can be taken on the subway train or city bus and fit in tight spaces when you're looking for parking. And if you do need to transport by car, the stem can be folded and seatpost removed with ease.
Adjustable Stem
The unique stem on the Tinker can be adjusted to fit people from 4' 11" to 6' 4" without sacrificing comfort. This makes the bike perfect to share between family members, or to use for houseguests visiting your city.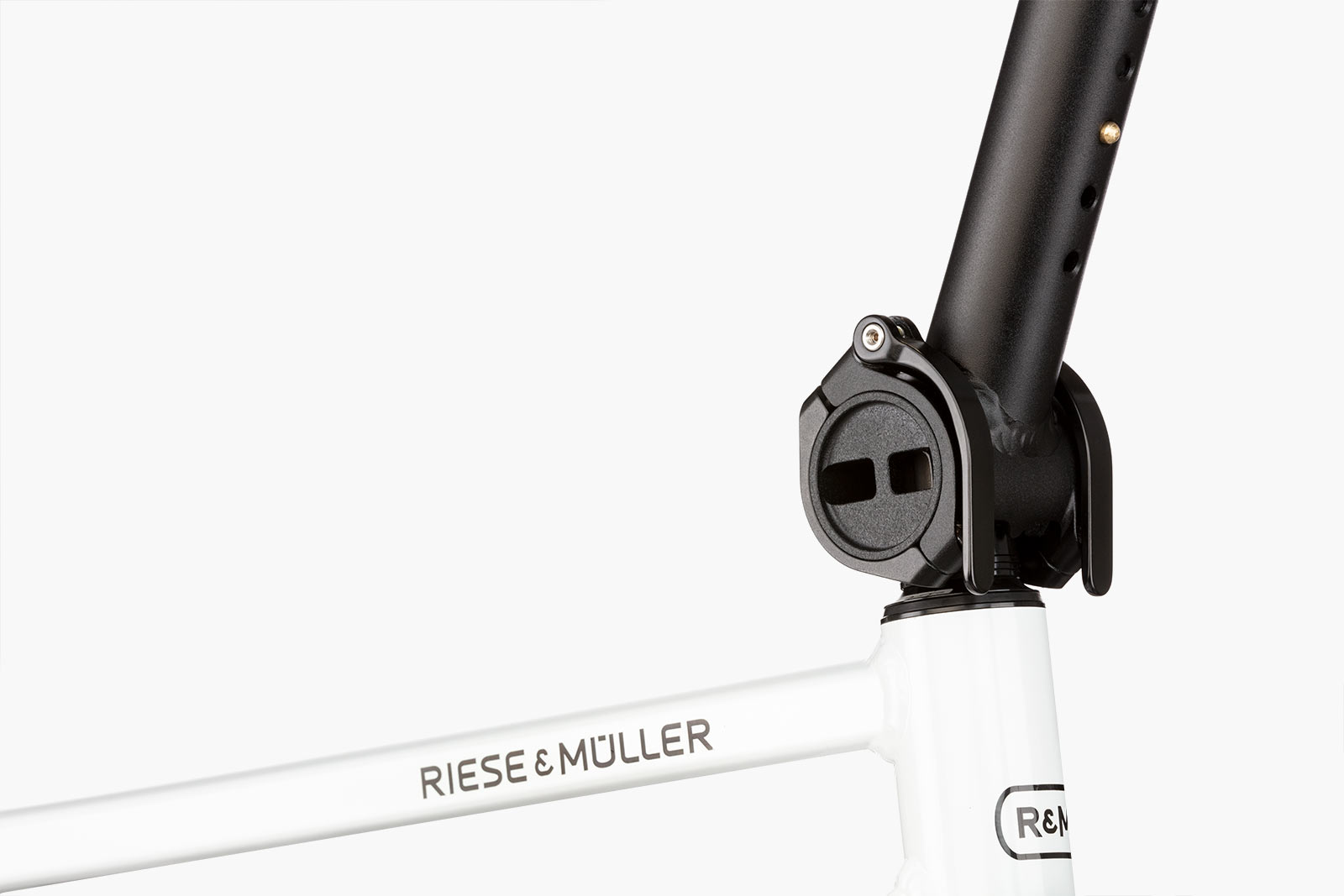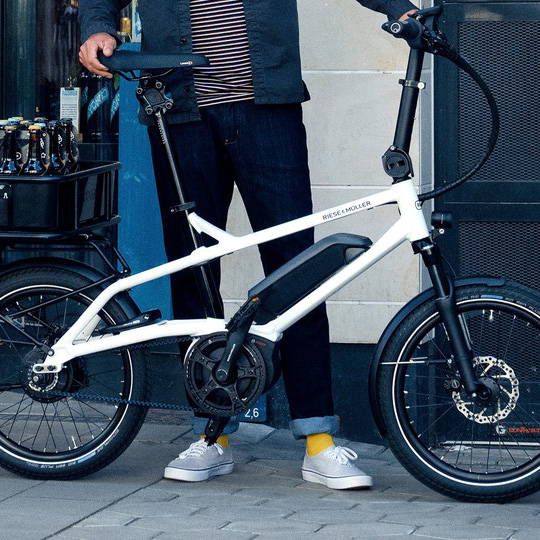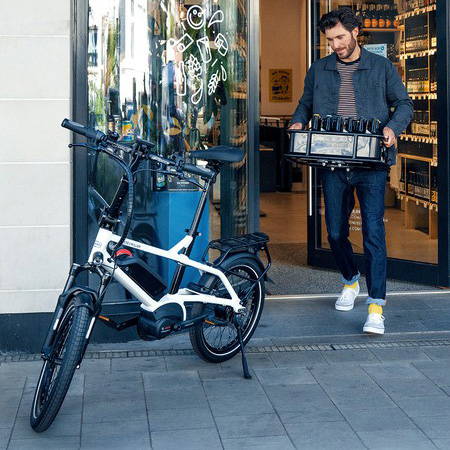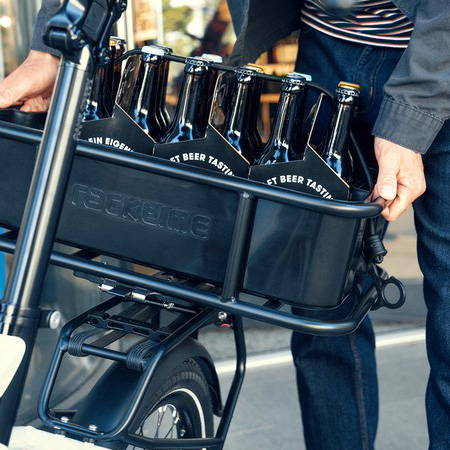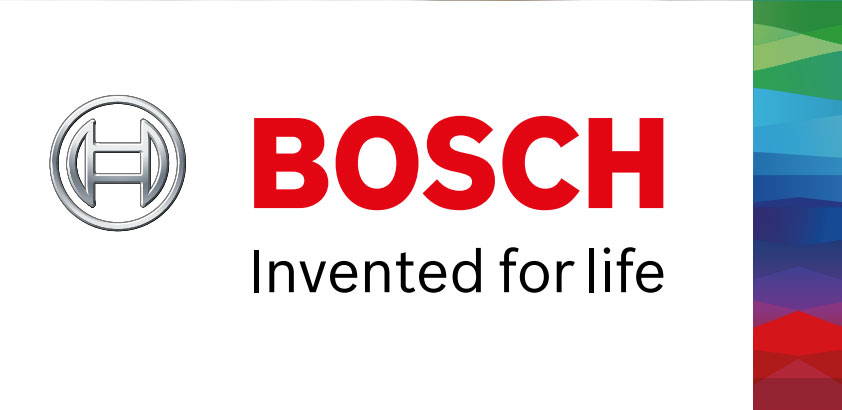 Motors, batteries and displays working in unison - unrivalled performance from a trusted manufacturer.
Research your Bosch e-bike system with the Bosch Range Calculator. This tool allows you to input rider weight, riding surface, and many more details to see how far you can ride assisted on a single charge.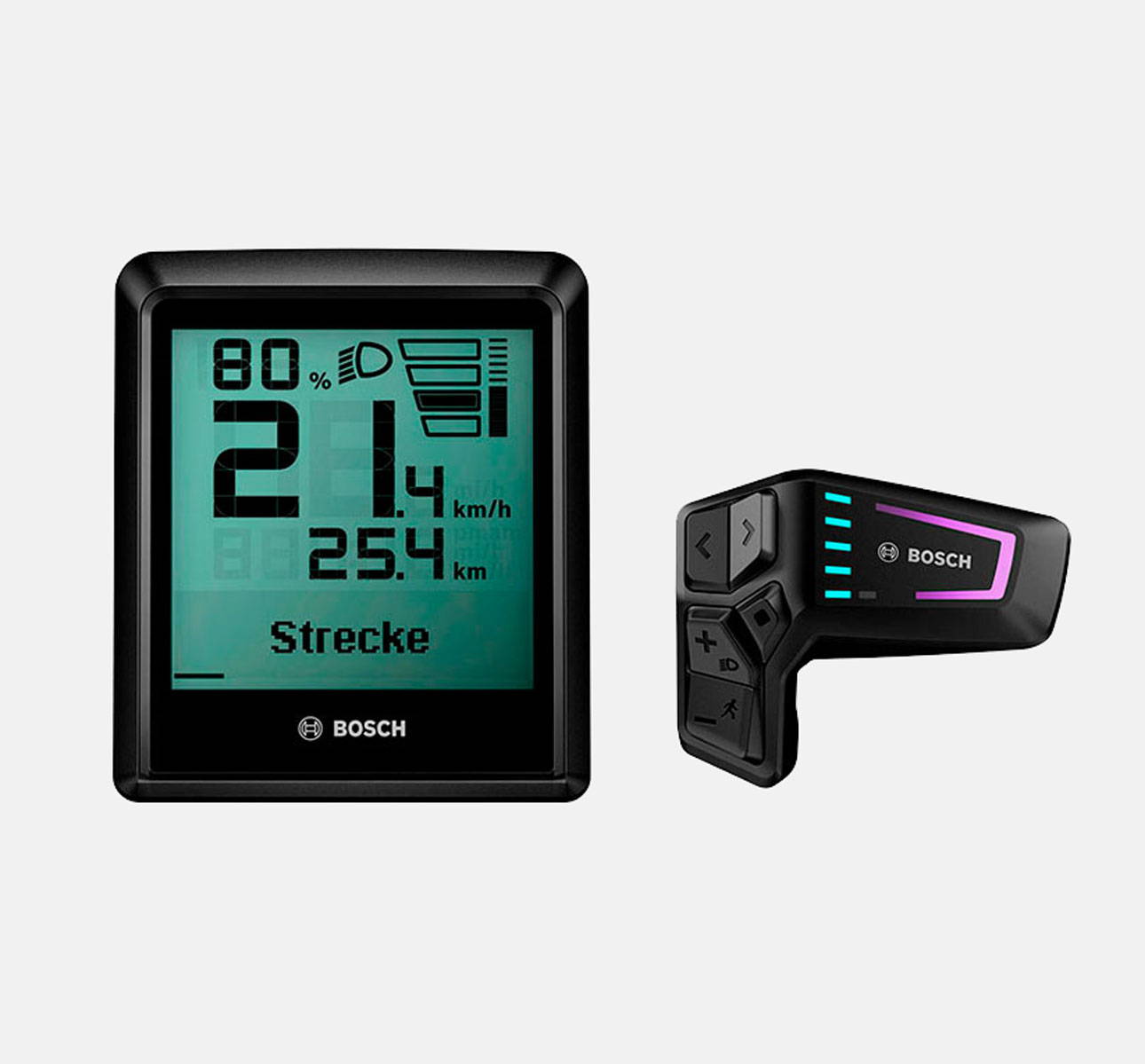 Bosch Intuvia 100 Display
Comes standard
Intuvia keeps things simple alongside full LED Remote control. A black-and-white screen is visible even in the brightest sunlight and provides data on battery status, range, daily mileage, riding time, current motor power, time, speed, and average travel speed. It also features a digital E-bike Lock (and Alarm - coming soon, not currently available in Canada) as it's part of the Smart System.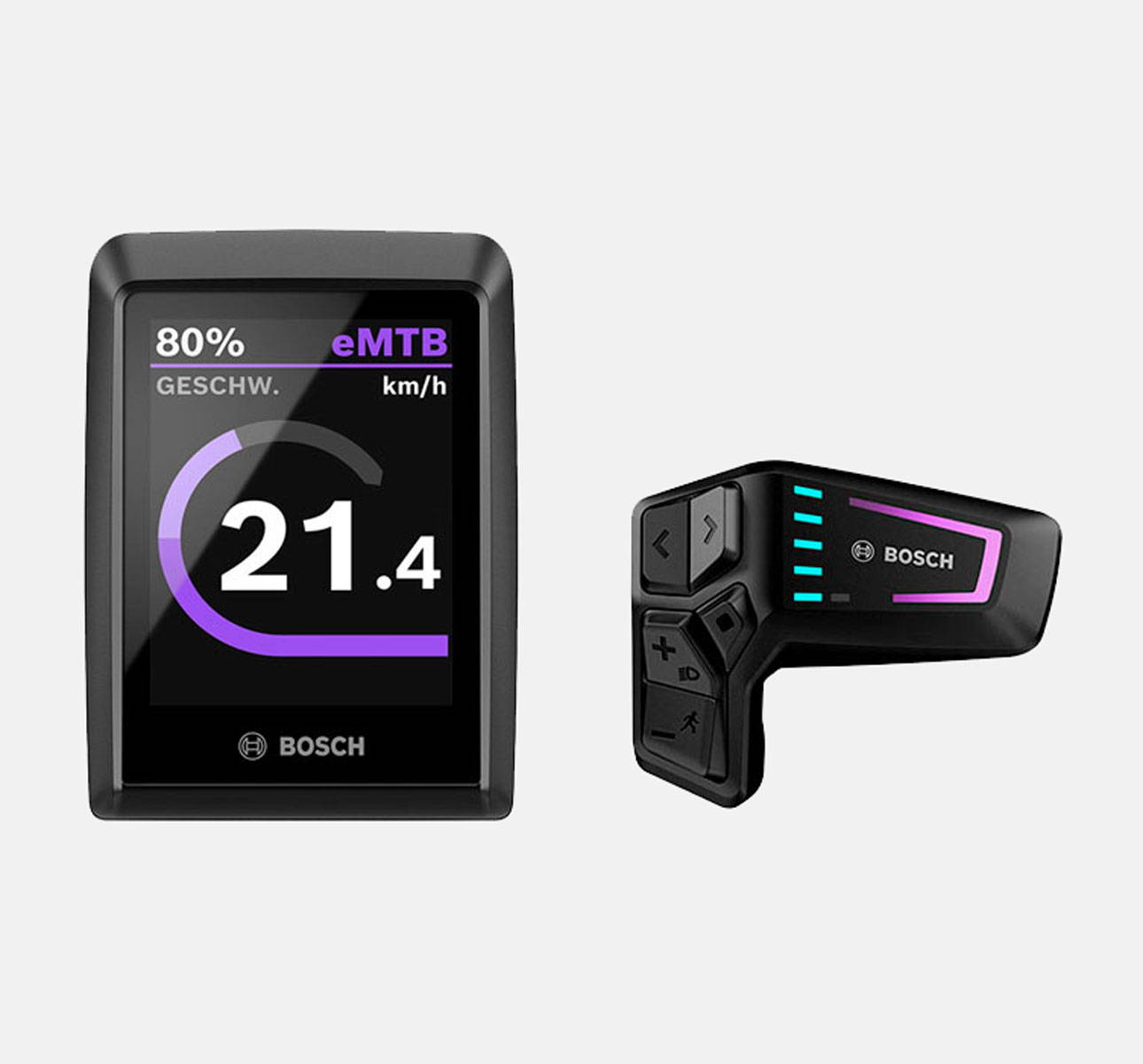 $69 CAD
The Kiox display unit is integrated into the cockpit with internal cabling that keeps things minimalist and clean.
Different training modes are available and it can be connected to a heart rate monitor via Bluetooth. Map-free navigation (when paired with a smartphone) and scratch-resistant Gorilla glass mean it's ready for any adventure. It also features a digital E-bike Lock (and Alarm - coming soon, not currently available in Canada) as it's part of the Smart System.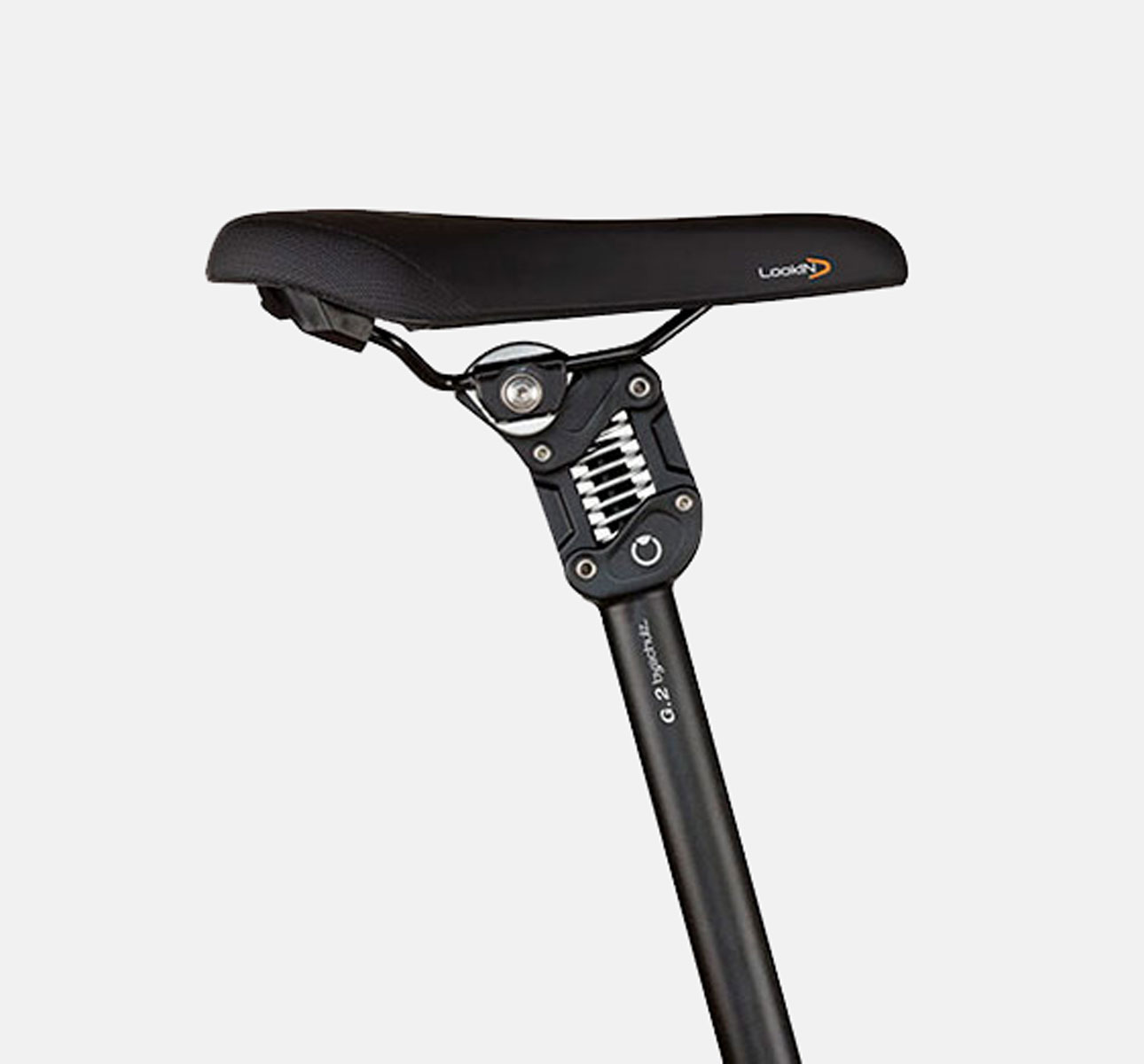 By.Schulz G.2 ST Seatpost
$211 CAD
Potholes and rough patches in the road are regular life in North America. The parallelogram-shaped spring seatpost makes any dirt track feel like a freshly paved road. Depending on the rider's weight and comfort preferences, five interchangeable springs of differing resistances customize the feel.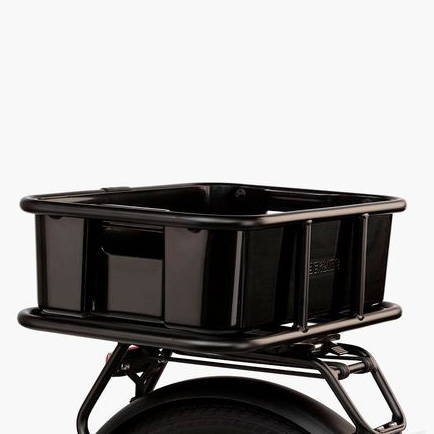 $99 CAD
Looking for a practical way to transport that case of beer? Water? BBQ for your backyard party? The 18 litre, 42.5cm x 30.5 cm x 12.5 cm (WxLxH) Cargo Platform is your solution.
Additional Chain Lock with Bag
$69 CAD
An included ABUS Shield+ frame lock secures your rear wheel and prevents theft when you're close by, but what if you need to leave your bike locked? The 130cm ABUS chain lock connects to the Shield+ frame lock and is keyed-alike with your battery for minimal key carry. A saddlebag keeps the chain lock close and at hand when you need it without making noise or getting in the way while riding.
Want to try before you buy?
We offer extended test rides from 1 - 3 days.
Starting at $7,509 CAD
Bosch Performance Line
Bosch PowerTube 525 Wh
Enviolo 380, continuous hub gear, belt drive
Configurable accessories
Gear Inches: 84.65 - 322
Can't decide? We're here to help - Talk to an expert!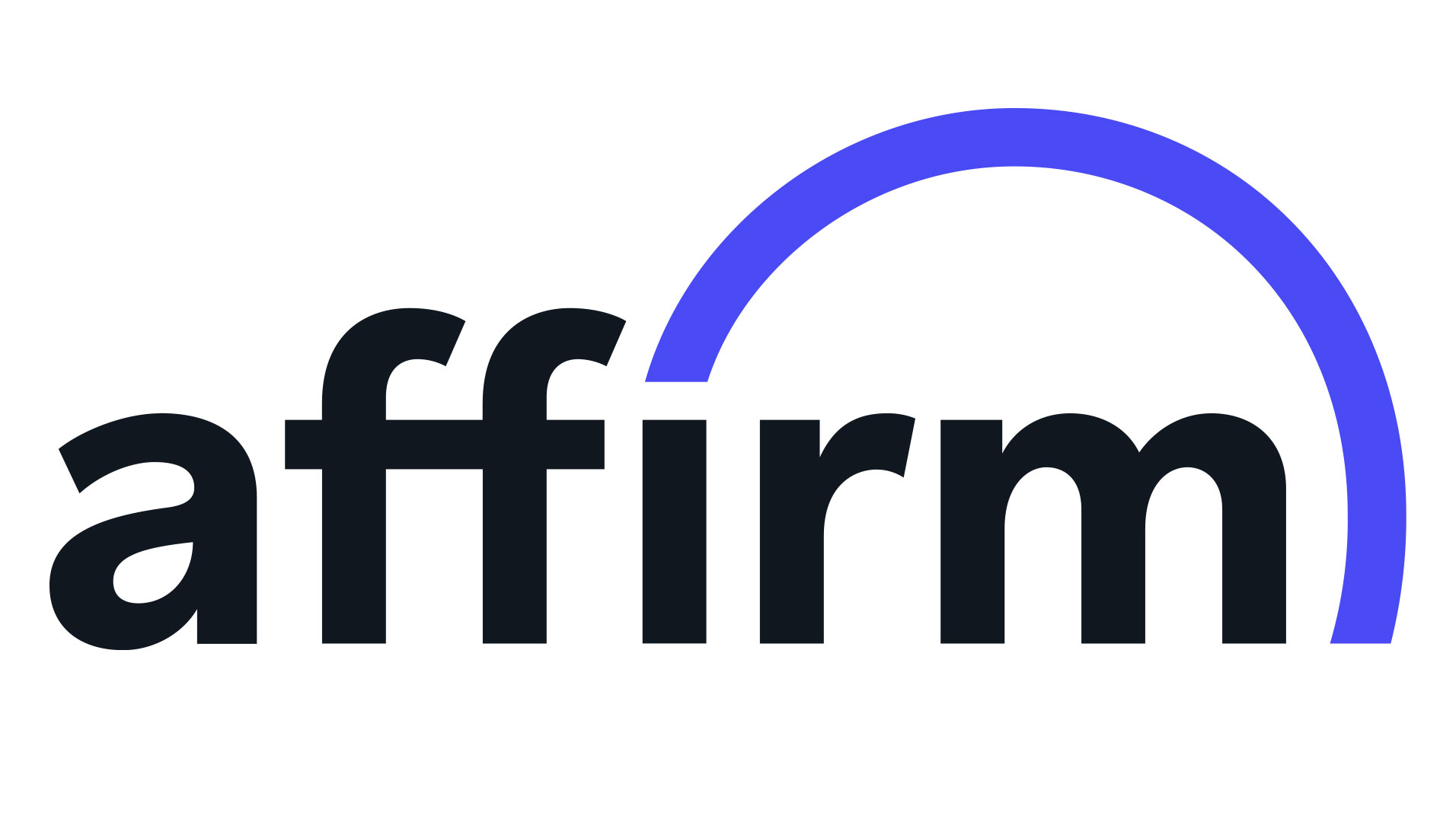 Buying an e-bike can be a daunting expense. Luckily, we offer financing through Affirm! That means zero interest and six low monthly payments to pay off your brand new bike in stages.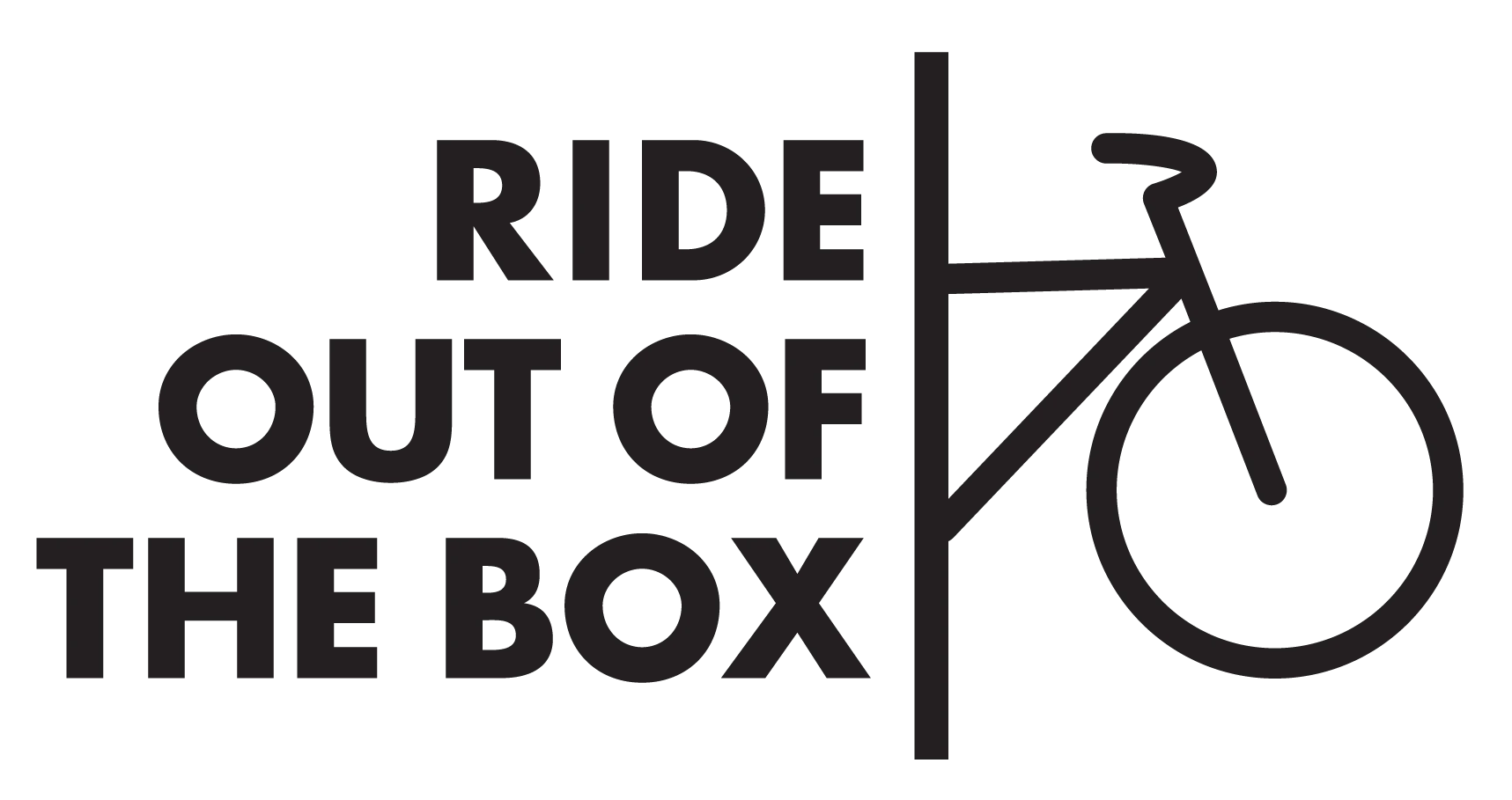 Did you know we ship bikes completely built and ready to ride? Our bikes are shipped Ride Out Of The Box meaning they are professionally tuned and delivered - worry free. Your bike will arrive at your door step with any accessories installed, so you can ride it right out of the box.